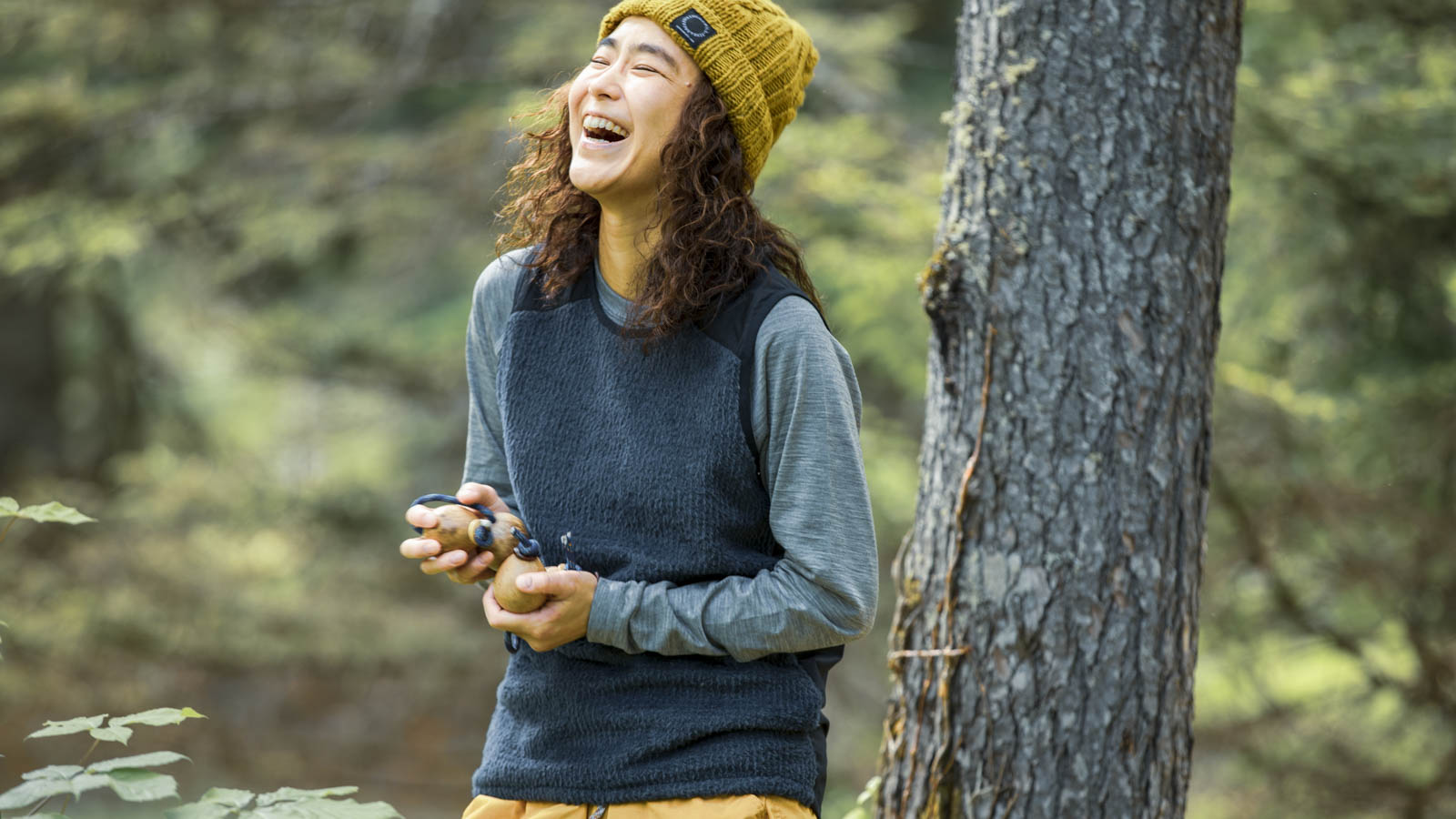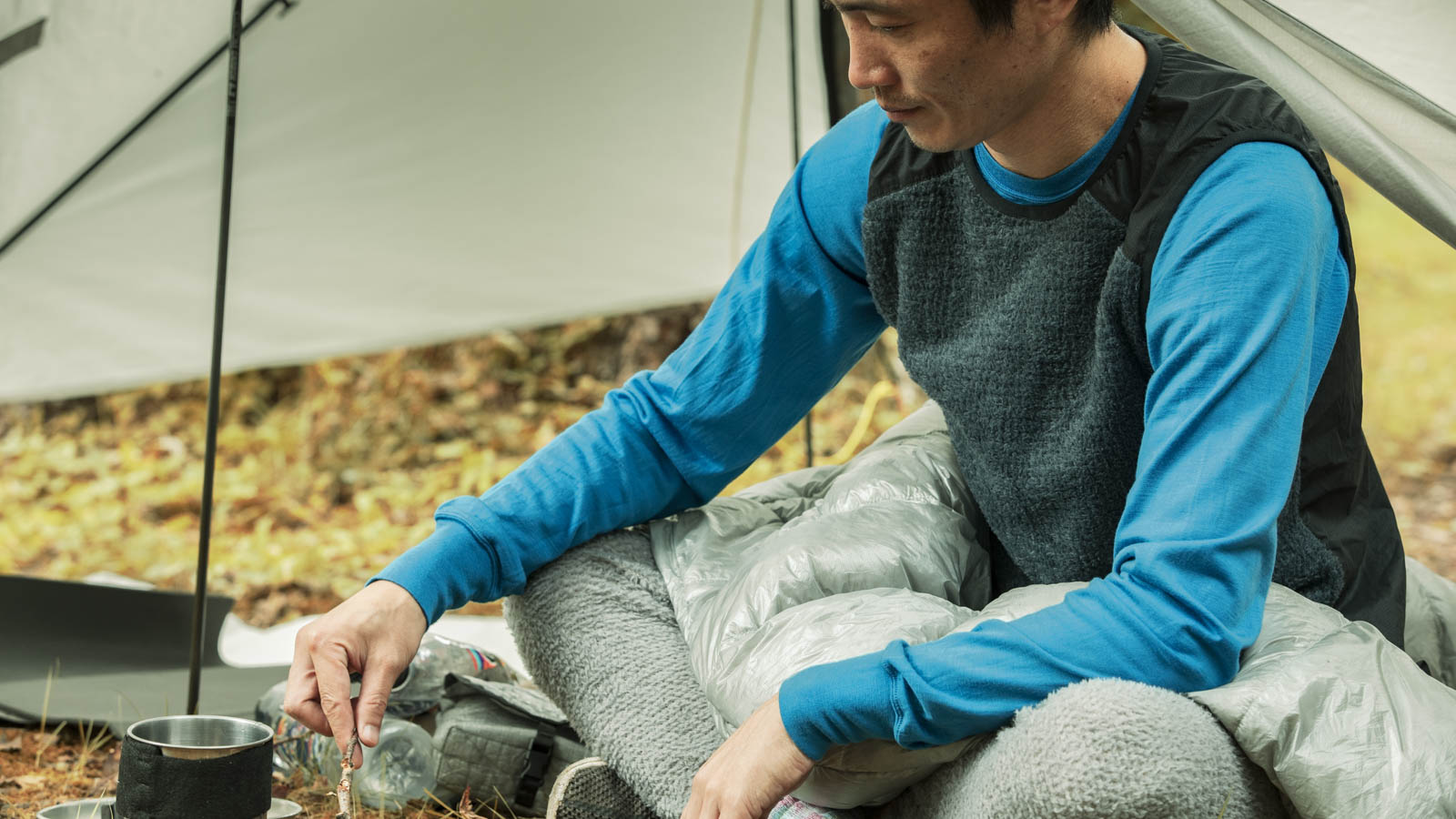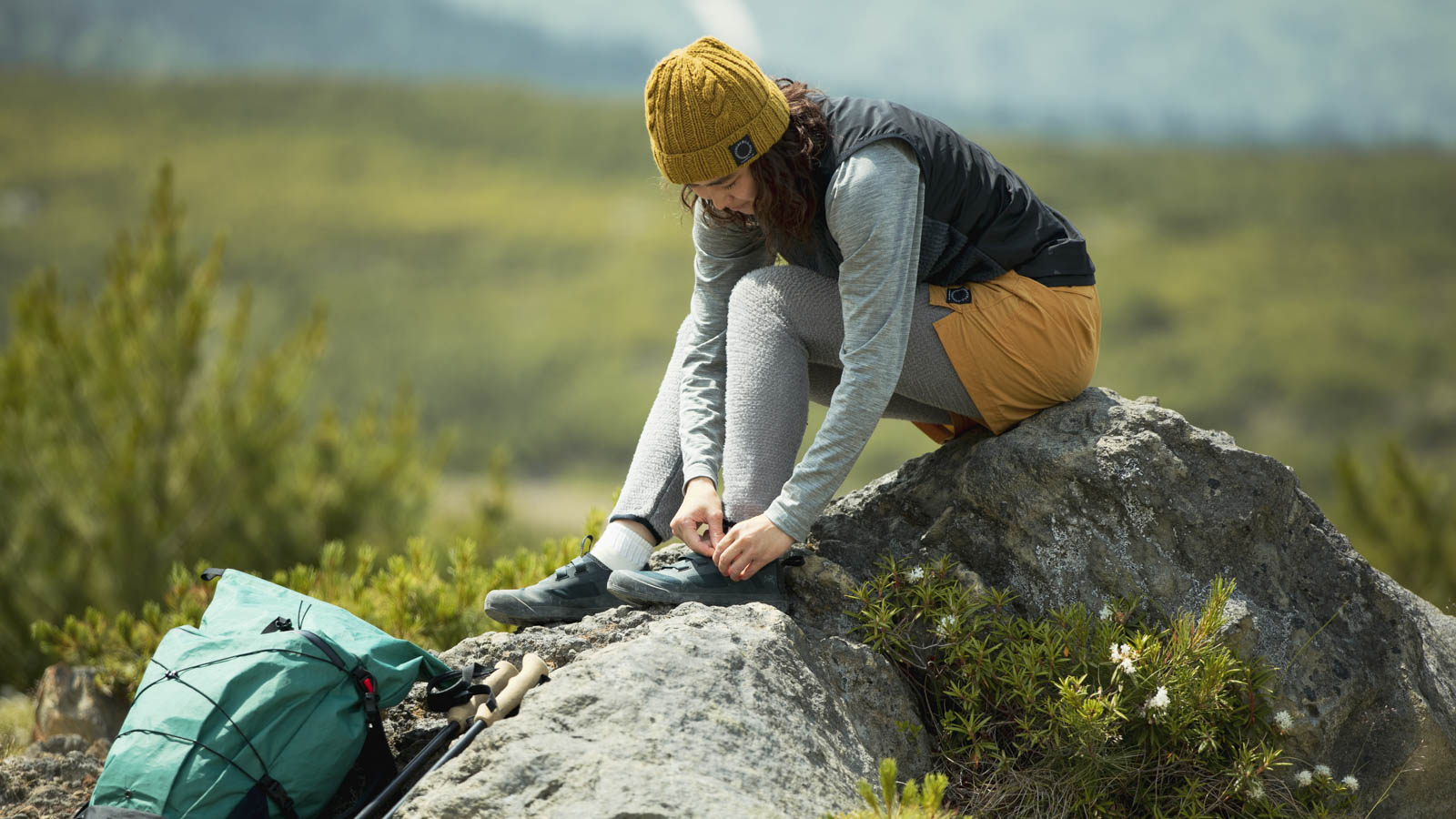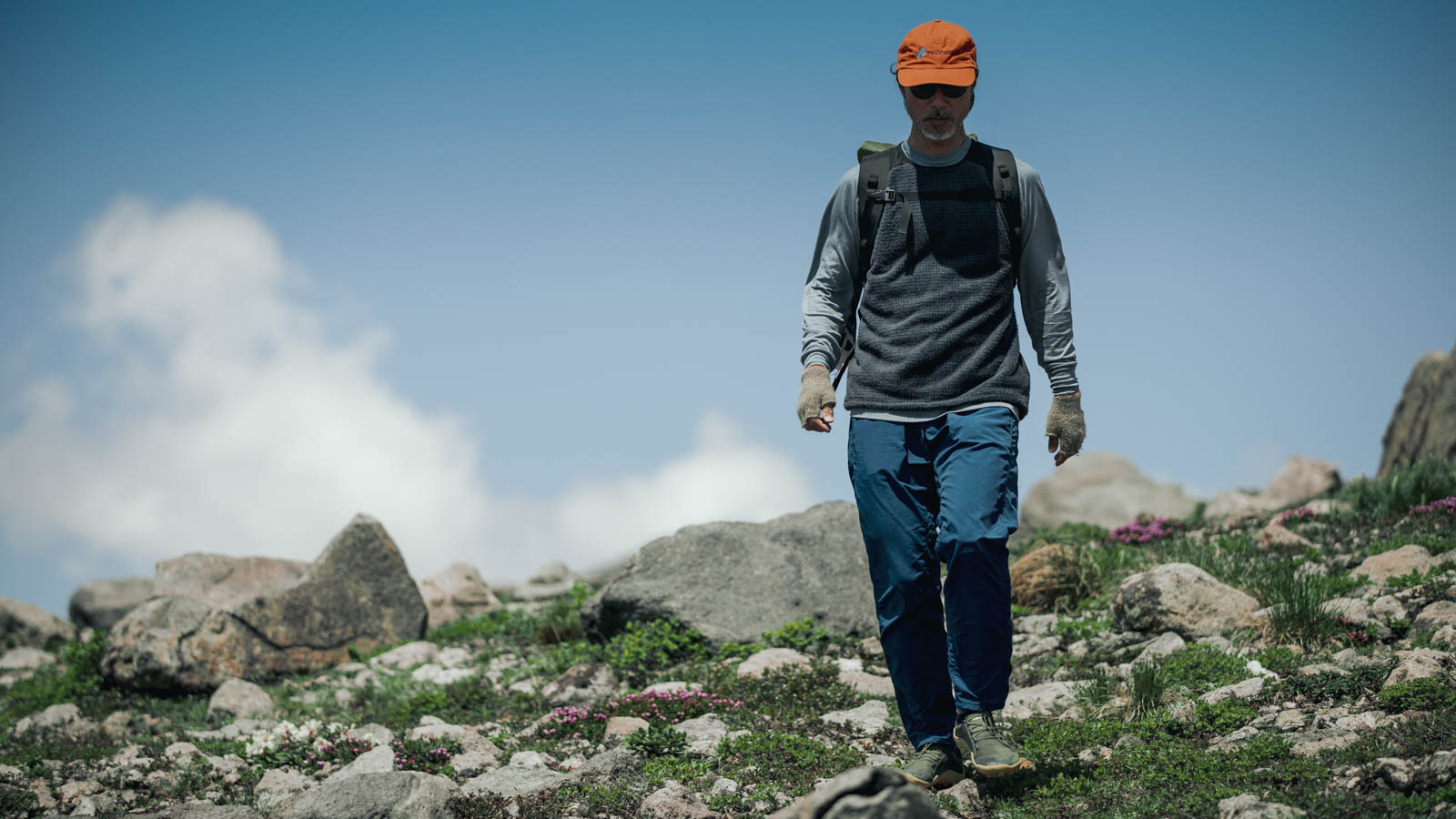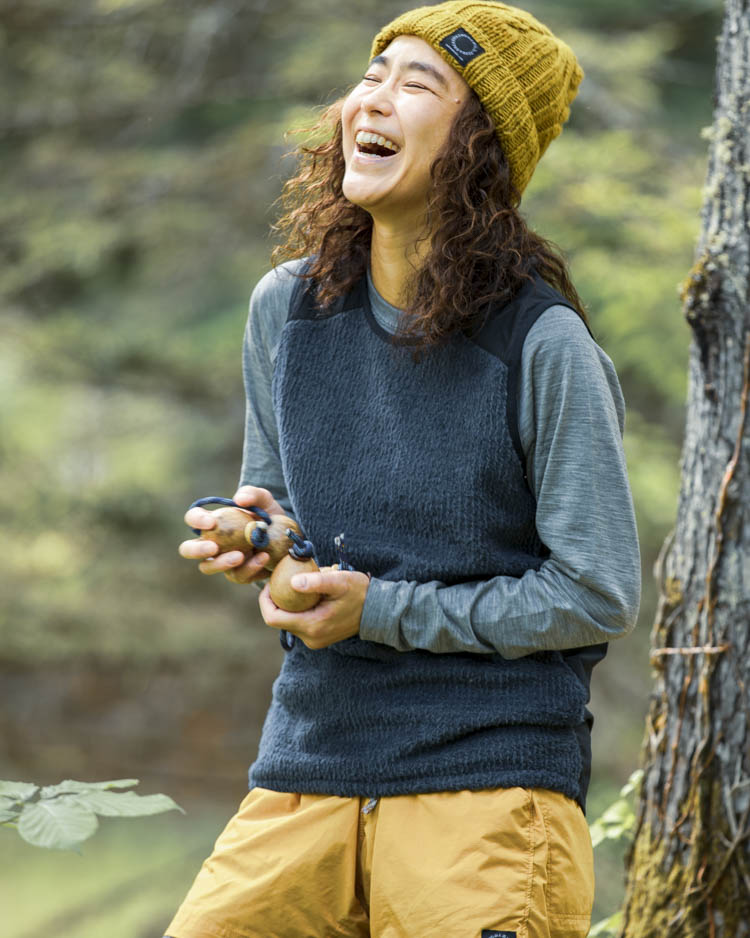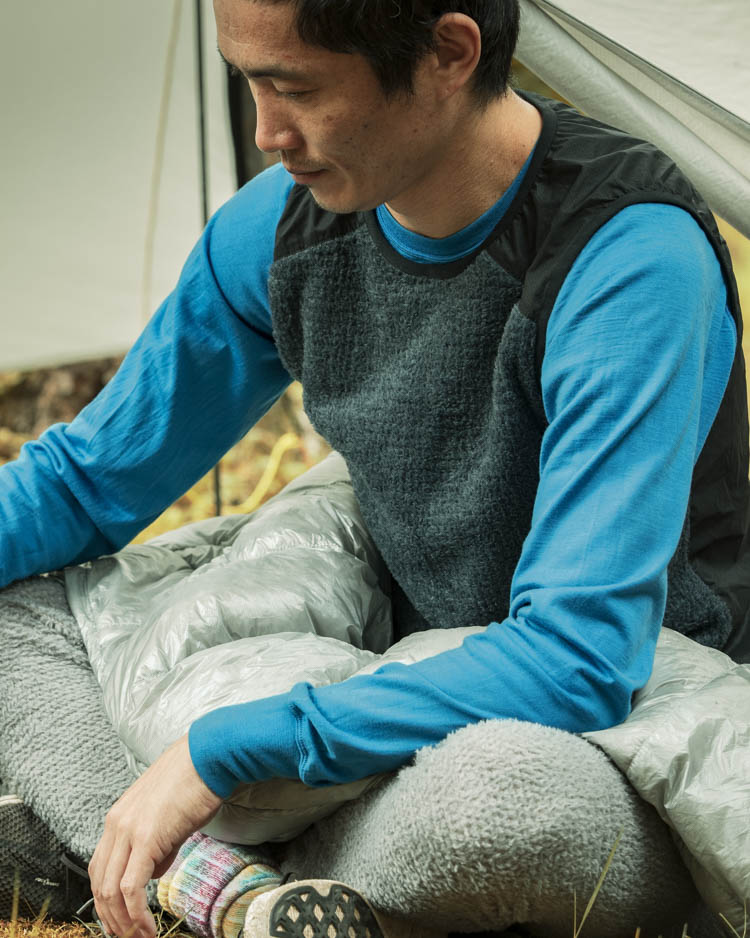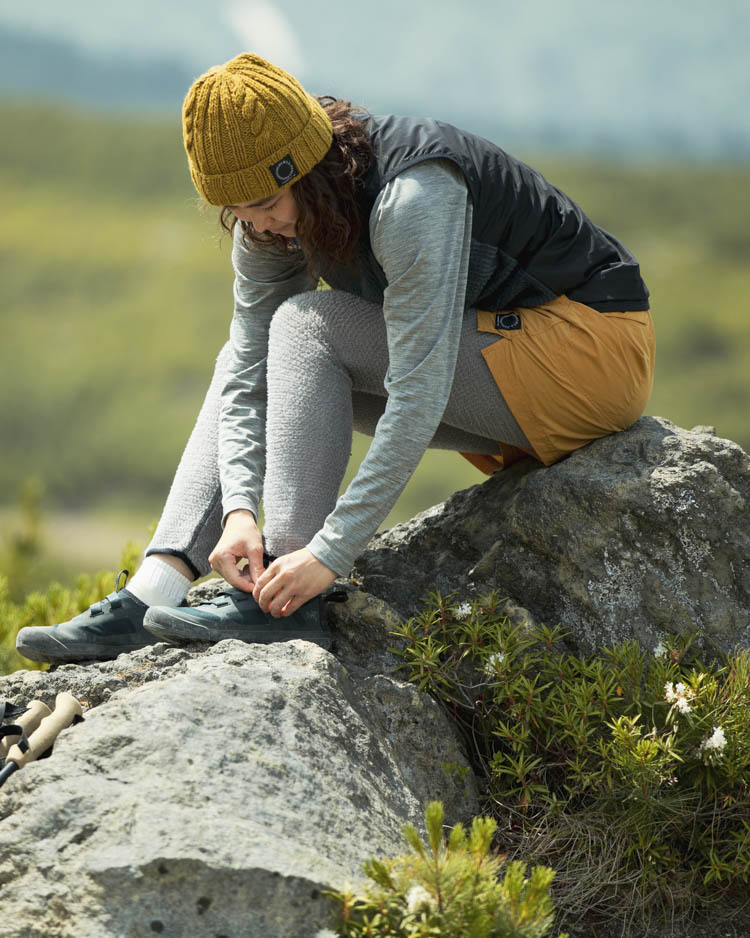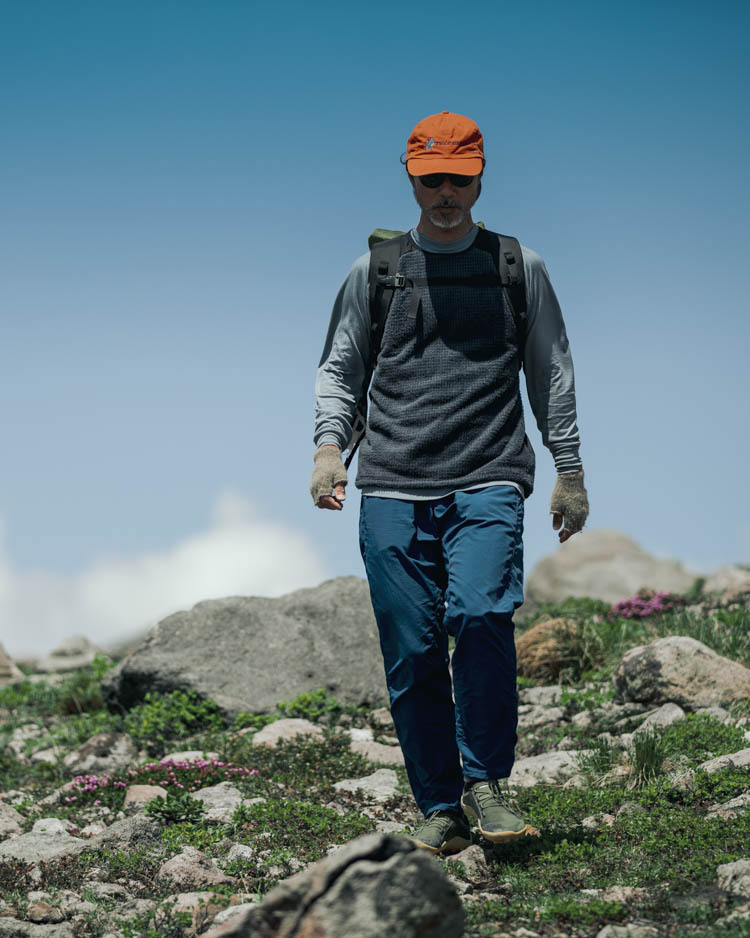 Alpha Vest C
69g
¥6,600 ¥5,280 Tax included
Our "C" products are old versions, discontinued, or occasionally do not meet our quality standard though they are fully functional.
The Reason for "C": Smaller Neck and Armholes
The pipings used around the neck and armholes shrank by prewashing, resulting in one-size smaller neck and armholes though there are variations in shrinkage. Therefore, we recommend the one-size larger than your usual size.
The issue was found right before the product was released, and we canceled the regular sale of the product.
Ebony
Our Next Action
The piping used in Alpha Vest contains polyurethane, which is likely to shrink when subjected to the heat of 80-100 degrees Celcius or higher.
The piping may have shrunk during the prewashing in the production process, in which
excessive heat was unintentionally applied.
We improved the production process to prevent shrinkage by applying steam before the piping attachment process.
Comparison with Standard Product
"C" product has one-size smaller neckline length than the standard Alpha Vest.

"C" product has one-size smaller armholes than the standard Alpha Vest.
Standard Product (170cm-56kg Size M)

"C" Product (170cm-56kg Size M)

Standard Product (172cm-62kg Size M)

"C" Product (172cm-62kg Size M)
Ultralight, Minimal Active Insulation
Feeling a little chilly? Wear this vest over your base layer. This is an ultralight and simple vest-style active insulation, suitable when you are on the move.
The front part uses thick Polartec Alpha Direct (136g/m2), which is thermal and air-permeable. It prevents overheating and offers great comfort when in action. If it's chilly when resting, wear a shell over it to keep your core warm. The vest also boosts the warmth around the abdomen and chest of the body if you sleep wearing it.
The back of the vest is not insulated and is made of one piece of highly breathable, ultralight Shadow Rip* used for the UL Shirt, prioritizing the lightweight and compactness. This is because your back is usually insulated by your backpack when you are on the move, or by the sleeping pad when you are asleep.
It is also recommended to wear it with a highly air-permeable All-weather series jacket!
*The fabric has been revised from Pertex Quantum Air to Teijin Shadow Rip since 2022.
For details, please visit Alpha Vest product page.
Made in Gifu, Japan
Material:
Front: Polartec Alpha Direct (100% Polyester) 136g/m2
Back: Shadow Rip (100% Polyester) 56g/m²
C0 DWR
Weight:
69g (Size S)
77g (Size M)
84g (Size L)
93g (Size XL)
Size:
UNISEX | S / M / L / XL
Care Instructions
Use neutral detergent. Machine wash, gentle or delicate at 30°C or lower.
Wash separately or use a laundry net.
When the back fabric of this item is wet from perspiration and in contact with white or light-colored wool or silk clothes for a long period of time, the components in perspiration may cause the color transfer.
Wash to remove the perspiration after use.

 

Avoid bleach or fabric softener.
Line-dry in the shade.

 

Tumble dry, low at 60℃ or lower.
Do not iron. Do not dry clean.
If necessary, wash to remove the fuzz from the fabric before first use.
Payment
We only accept payment by credit card. We currently do not accept payment via bank transfer from overseas accounts.
We accept the following Credit Cards: Visa, Master, American Express, and JCB.
To download your receipt, please click the link included in the Dispatch Notice, which we will send by email as soon as the items are dispatched.
Delivery
We will ship by DHL for overseas customers (excluding China, Hong Kong, Taiwan, Korea and Russia). For customers in China, Hong Kong, Taiwan, Korea and Russia, we will ship by EMS only. Shipping costs vary depending on your country and region.
Size Exchange
Overseas customers who need to change the size of their order, should note that the time needed for shipping will vary greatly depending on your country of residence.
We only accept exchanges when the item is unused (except for fitting).
If you wish to exchange the size of the item, please contact us within seven days of receiving your order.
Exchanges can only be made for the same color in a different size.
If the size you wish is out of stock, we will suggest a different color.
If the product is out of stock, we may simply have to ship the item back to you.
All shipping costs to be carried by the customer.
We will only send the exchanged item to you, upon receipt of return shipping cost via PayPal.
Please be aware that some countries charge customs duties depending on the price of the item.
We are unable to answer any questions on local customs. Please contact your local customs bureau.
Repair
We accept repairs for all of our Yamatomichi products. For inquiries on repair services including patching the holes, repairing with extra components, or fixing the items damaged over time, please feel free to contact us from the "Repair" section of the SUPPORT page.
BUY