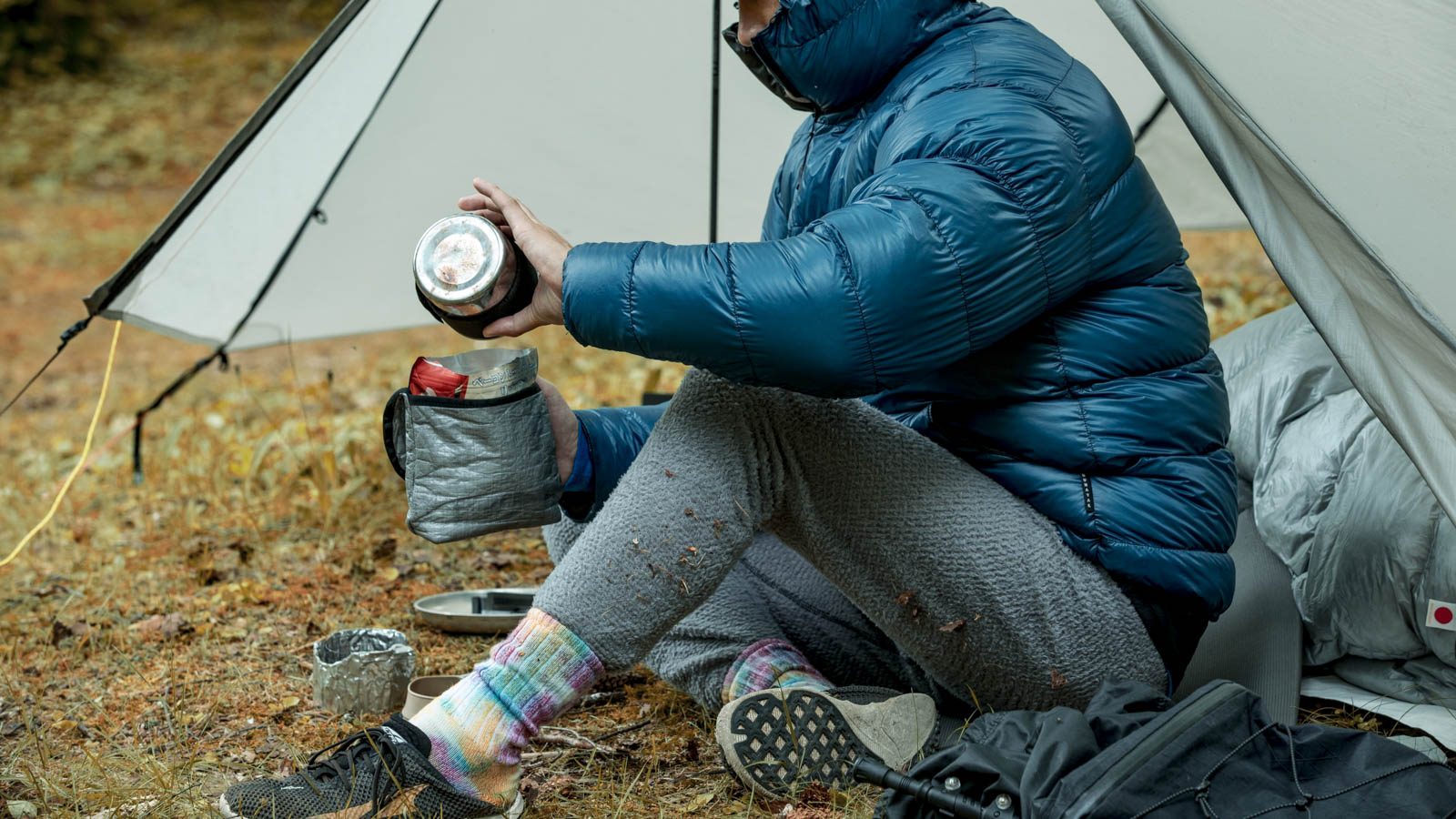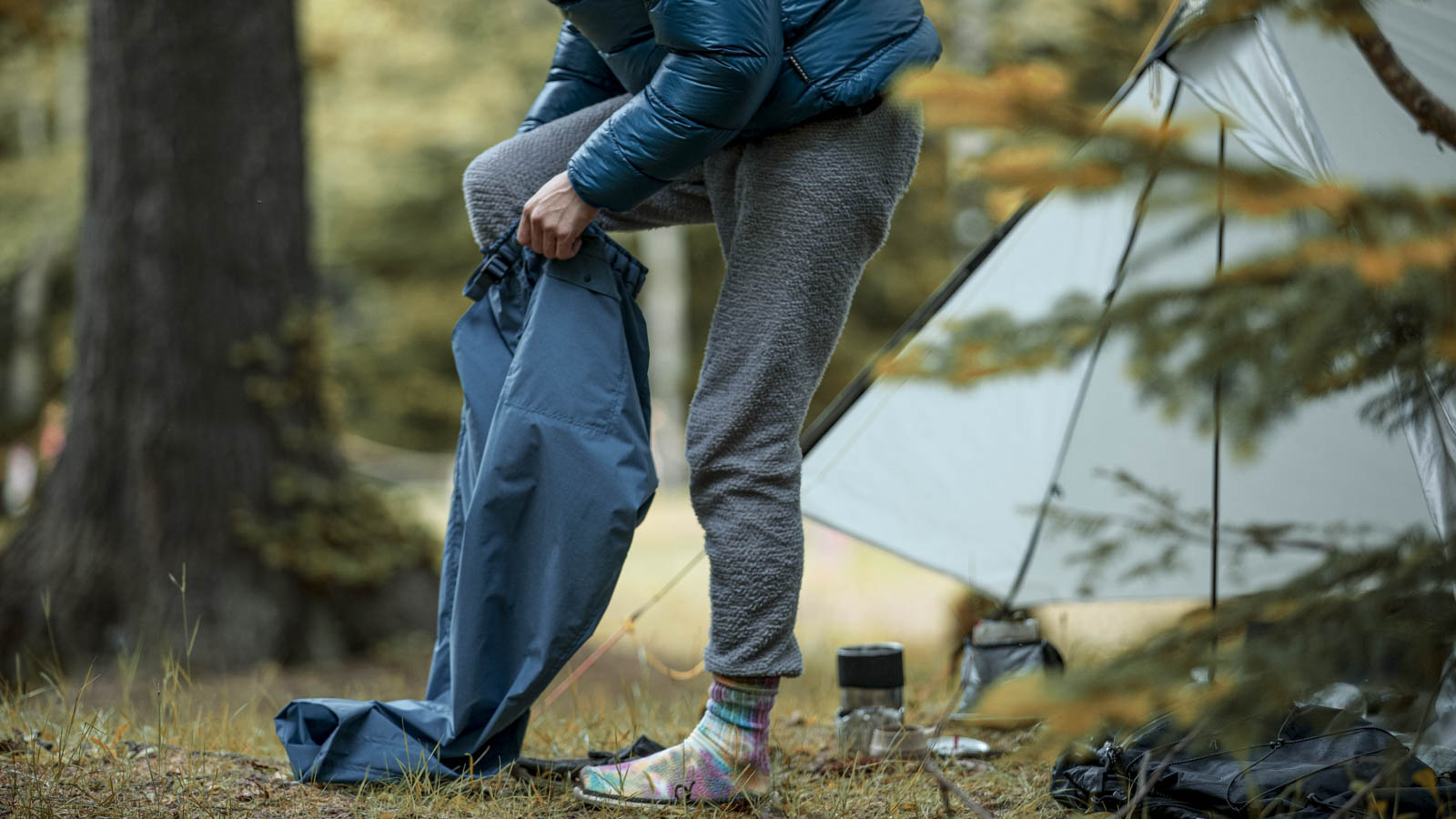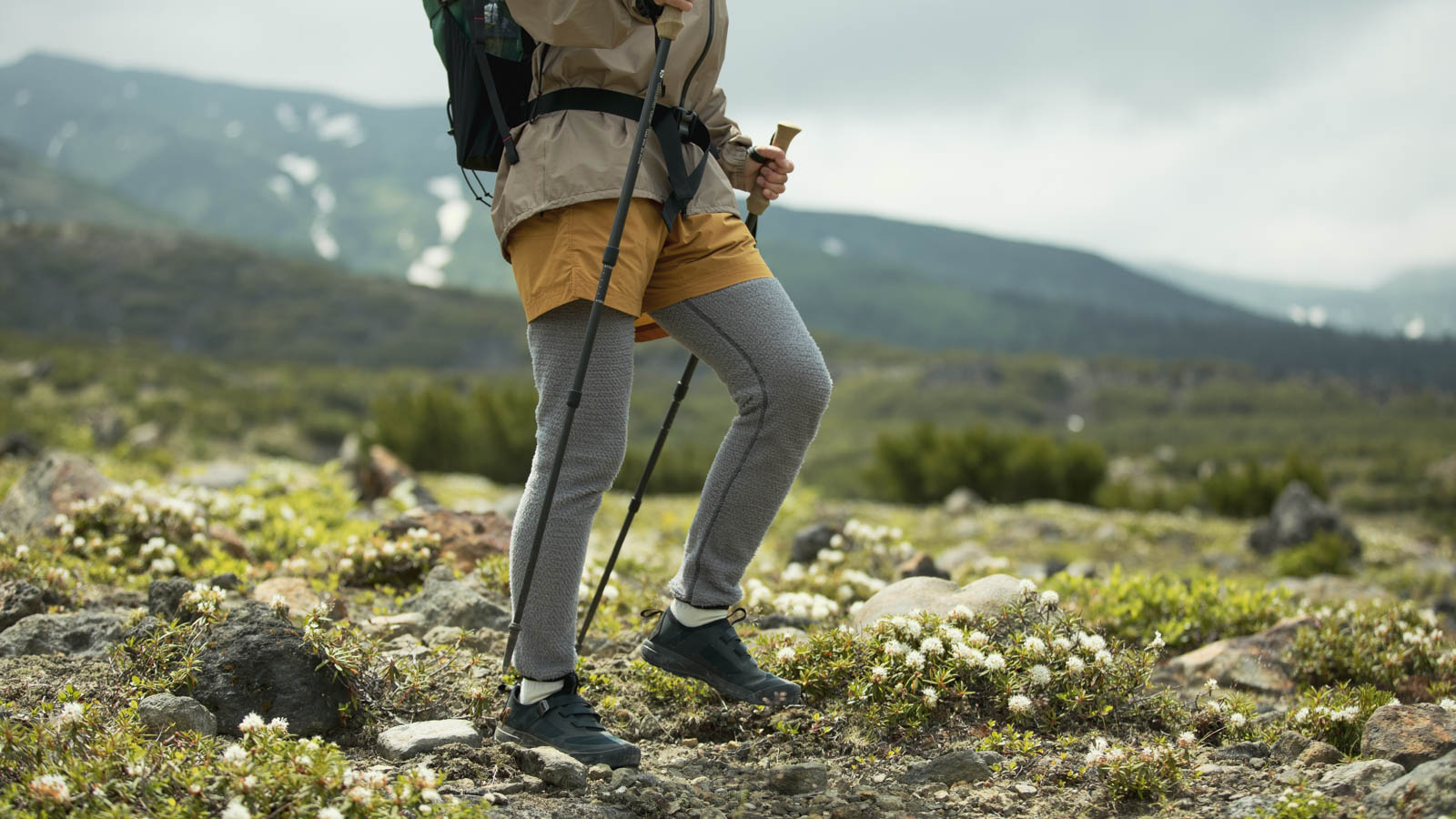 Light Alpha Tights
Versatile Thermals for Active Hikers
The Light Alpha Tights, made of Polartec's Alpha Direct, are ultralight, highly breathable, and extremely versatile.
When worn with shorts they are warm but never hot, providing you exceptional comfort on the move. In the colder months, wear them under the pants to block out the wind and increase the warmth. They also make great pajamas at camp as they are much lighter than down pants.
The Light Alpha Tights are fast drying and do not lose their thermal insulating properties when wet. This is why they are so great with our fast-drying Light 5-Pocket Pants.
Light Gray
Made in Akita, Japan
Material:
Polartec Alpha Direct (100% Polyester) 85g/㎡
Weight:
96g (Size S)
102g (Size M)
111g (Size L)
123g (Size XL)
Size:
UNISEX | S / M / L / XL
Akira Natsume, Yamatomichi Founder
The inspiration for Light Alpha Tights came three years ago when I went hiking with Takeshi Azuma (a.k.a. Denki), the owner of Yamashokuon in Kyoto, on Mt. Ishizuchi.
It was a cold day at camp and we were talking about pants choices for the winter. At Yamatomichi, it's either the Merino 5-Pocket Pants or Winter Hike Pants. I was wearing the Merino 5-Pocket Pants that day, and was fully satisfied with the warmth and functionality of the merino wool. Then, Denki said to me that he wanted to wear the Light 5-Pocket Pants in winter.
Makoto Fujiyama, wearing the Light Gray color.
Surprised, I asked: "Why wear the thin Light 5-Pocket Pants in winter?" But when you come to think of it the Light 5-Pocket Pants are very comfortable because of how light they are. He wished to experience that comfort in winter as well, and this led to the conversation of combining the Light 5-Pocket Pants with thermal tights or Polartec's Alpha Direct, the insulation material used for the lining of the Alpha Anorak. Eager to see this take shape, I immediately began to create a sample of Light 5-Pocket Pants lined with Alpha Direct after returning from the trip.
However, when I actually tried it on, I found that the product was not as attractive as I imagined. The differences in the two fabrics made the final product a little stiff. Therefore, I decided to stop using the Light 5-Pocket Pants and to create tights from Alpha Direct alone. By doing so, I thought that the final product would be more flexible and versatile.
Since thicker tights make it difficult to wear bottoms over them, I decided to make a prototype using a thinner type of Alpha Direct, used for the Light Alpha Vest/Jacket. When I tried on the finished prototype, it was warm when standing still, but when moving, it allowed air to pass through and made it feel as if I wasn't wearing anything at all.
The idea was interesting, but I thought that it wasn't quite attractive enough to be a Yamatomichi product. As an ultralight advocate, I knew that even a single gram of weight reduction would lead to greater comfort on the trail, and I wondered at the time if these tights were worth bringing on trips.
However, after hearing the rave reviews from the ambassadors of HLC Yamatomichi and friends that tested the prototype, I decided to give it a chance and the prototype entered the second year of testing. The more I tested, the more I realized how useful these tights are.
Mimi, wearing the Light Gray color.
The appeal of Light Alpha Tights is the weight to warmth ratio, and the fact that they can be used in active situations. I don't bring down pants unless I really have to, because they are heavy and I only seem to use them at camp. They are very functional for the weight they cost you. If I'm cold, I can just wrap myself in my sleeping bag. They never make my gear list. However, the Light Alpha Tights are light at 96g (Size S), and when worn alone or in combination with shorts, they feel cool as if you are not wearing anything at all when you move, but if you wear windproof long pants on top of them, they instantly show their warmth and still have the breathability to keep you comfortable. They are also warmer than ordinary tights when worn inside a shrug at bedtime. Its lightness and versatility made me feel that it was definitely worth bringing along.
And by combining it with the Light 5-Pocket Pants, your winter bottom that tends to be heavy becomes light but warm. I used to think that the Merino 5-Pocket Pants were my only choice in winter unless it was a snow-covered mountain, but this lightness was appealing to me as I use them every day.
You can wear them as tights under your pants or shorts, or wear them over your bottoms like down pants. I carry it with me on a daily basis. They come in handy when your shorts are a little too cold for you at work.
The excellent air-permeability makes it a good choice to combine with shorts for trail running or fastpacking in colder weather. Some say they used them as tights for skiing. I think there are many advantages to this piece of gear depending on the purpose of use. How would you use it? What do you feel is good about this tool? I'm looking forward to hearing your thoughts after the product is in your hands.
Sep. 2021
Light Alpha Tights + Shorts
Light Alpha Tights are great for those that want to stay in shorts even during the colder months.
The thin (85g/m2) Polartec Alpha Direct used in the Light Alpha Tights is highly breathable and allows the outside air to pass through as if you were wearing nothing at all.
Combined with shorts, you can keep cool while on the move but stay warm when resting. It also dries quickly and maintains the same level of warmth as synthetic down, even when wet.
Light Alpha Tight + Pants
Unlike traditional pants in the colder seasons when bottoms tend to be heavy, the Light Alpha Tights are lightweight but warm. Combine them with thin long pants to keep things light but toasty.
When wearing the tights under the Light 5-Pocket Pants, the combination of the two products weighs only 228g, which is lighter than the Merino 5-Pocket Pants (423g), made for the winter.
When at camp
Highly breathable, sweat-proof, and comfortable to the touch, Light Alpha Tights are great for camp wear or as pajamas (wearing them over shorts is also recommended).
Although the thermal insulation is higher in down pants, at only 96g (Size S), these tights make it easy to pack light.
Thermal Comparison
Although it is not as warm as 1000 fill power down, the slightly thick Polartec Alpha Direct (136g/m2) is one of the best insulators available. The Alpha Direct can be used not only in action but also when resting, always keeping you warm.
Comparison:
The below chart compares the 1000 fill power down and other insulators used in thermal clothes on the market:
Heat retention is measured by JIS L 1096 A method, in Yamatomichi in-house test. The heat insulation property is measured by the amount of energy consumed by the heat-generating element to maintain its temperature.
The maximum value is 100%.

The values of Polartec and Primaloft fabrics are the manufacturers' catalog specs. Other fabrics' values are measured by Yamatomichi. 1000 fill power down includes its 7 denier nylon outer and lining.
Excellent Air-permeability
Highly air-permeable Polartec Alpha Direct is used on the outer fabric, achieving even higher breathability. It is warm but not too warm because heat and moisture can properly escape, always keeping you comfortable.
Comparison:
The below chart compares the breathability of middle layer products*:
*Measured by JIS 1096 A (Frazier method), in Yamatomichi in-house test.
Fast-drying
Dries quickly even when wet with sweat.
Comparison:
The below chart compares the fast-drying performance of middle layer products*. It is shown that Alpha Direct is not as fast-dry as the extremely fast-drying Pertex Quantum Air (UL Shirt), but the moisture content after spin-dry is much lower than that of wool and other fabrics, and even when wet, it dries quickly if lightly wrung out or worn for some time:
*Tested by Yamatomichi. Compared the difference of the water content after completely wet and 15 minutes of spin-dry. The larger the value, the higher the moisture content, meaning slower drying.
Lighter than Down Pants
Lighter than typical lightweight wool tights or down pants. Because they are so light, you can pack them without hesitation even in situations where you are not sure whether to bring an insulating layer or not.
The weight is the average of the total of each size.
Details
The waist is made of a flat elastic band stitched with elastic thread. To identify which side is the front or back, we placed our logo on the front.

A three-needle cover stitch is applied to the seams on the inside of the legs to reduce the thickness of the seams.

The hem has a knit binder that is extended to fit the ankle.

Remove the washing label if it brings you discomfort by cutting the thread on the washing label.
Polartec Alpha Direct
It is like a fleece with longer puffy hairs.
Excellent air-permeability and thermal performance
Outstanding lightness and packability
Polygiene treatment for semi-permanent antibacterial and odor-control
Conventional natural down and synthetic insulators tend to contain body moisture within the clothes and as a result, can be quite stuffy. Polartec Alpha Direct, on the other hand, is so air-permeable that it can be worn even during a high level of physical activity.
Alpha Direct is also treated by Polygiene odor control which safely reduces the microorganisms and bacteria by small amounts of silver ions, achieving antibacterial and deodorizing function that well exceeds the lifespan of ordinary garments.
Material:
Polartec Alpha Direct (100% Polyester) 85g/㎡
Spec:
Bursting strength measured by JIS L 1096 A (In-house test)
359kPa
Heat retention measured by JIS L 1096 A (In-house test)
49.3%
Heat retention measured by ASTM F1868 (Catalog spec)
Min:0.50CLO, Max:0.80CLO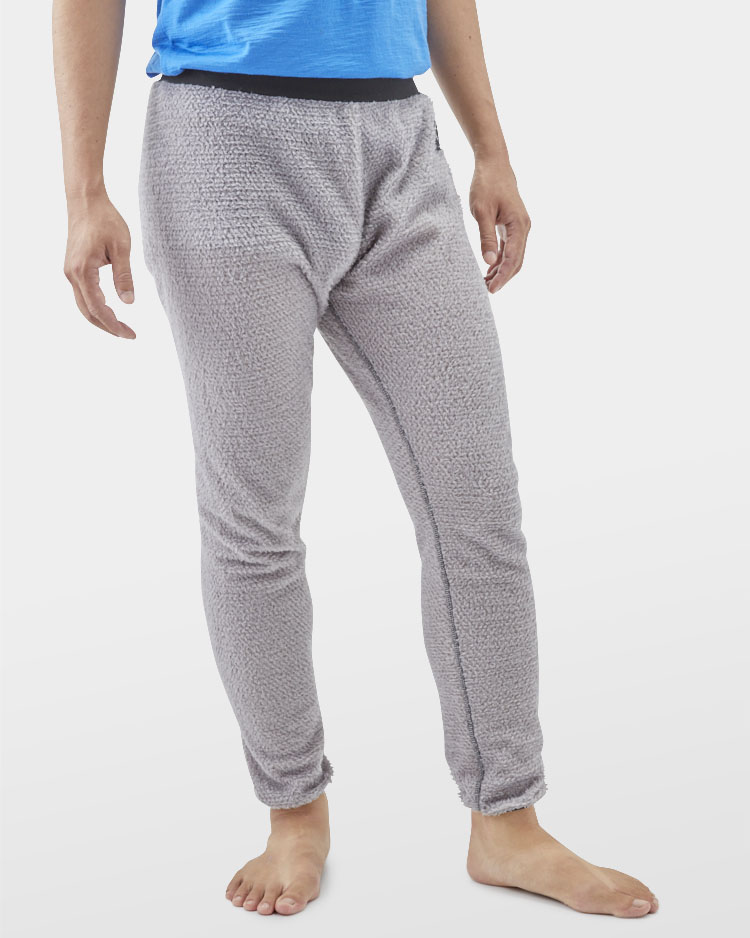 Kim 175cm-68kg
Size M (Light Gray)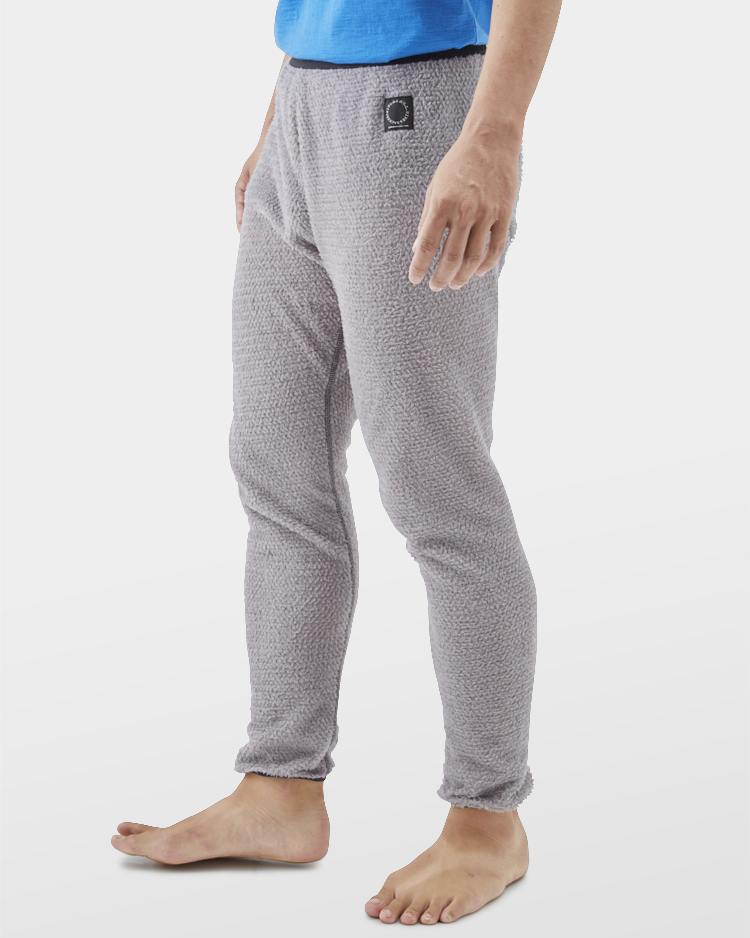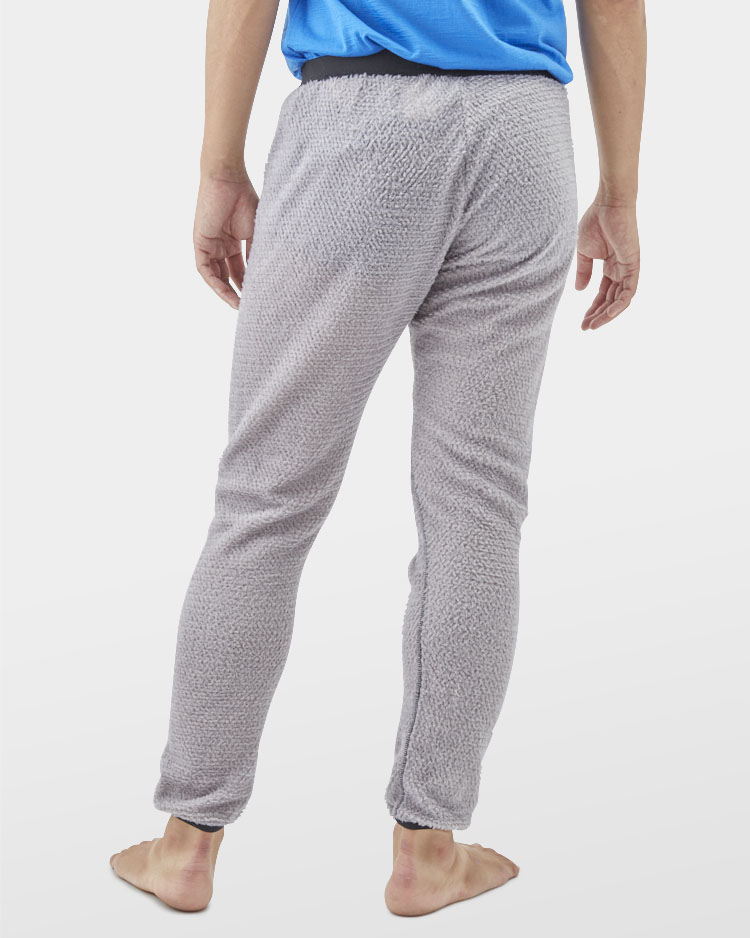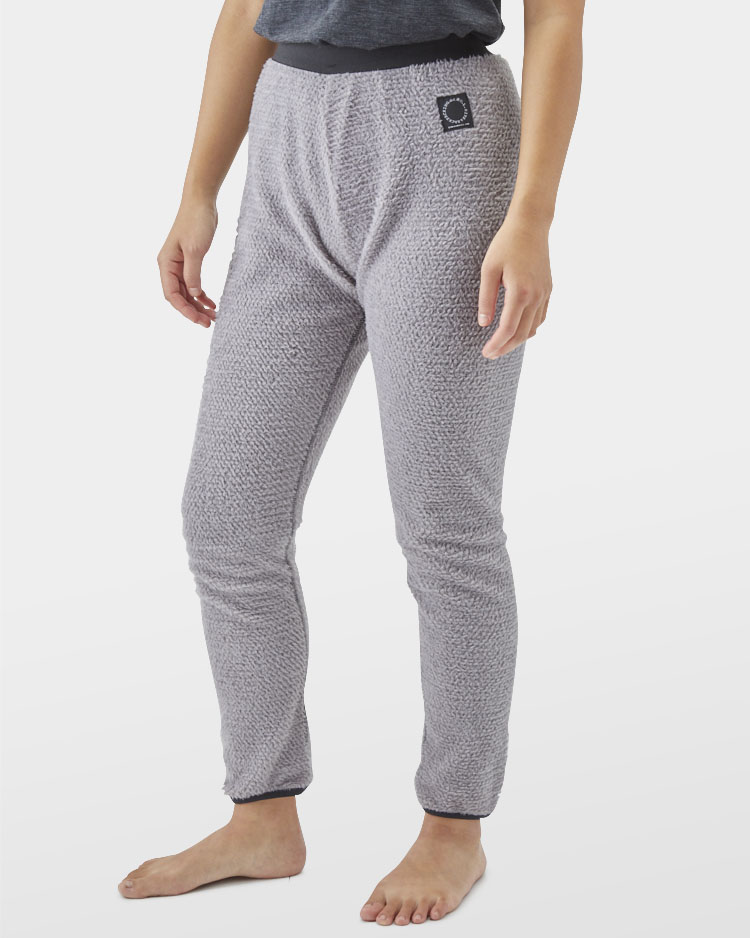 Kanade 161cm-51kg
Size S (Light Gray)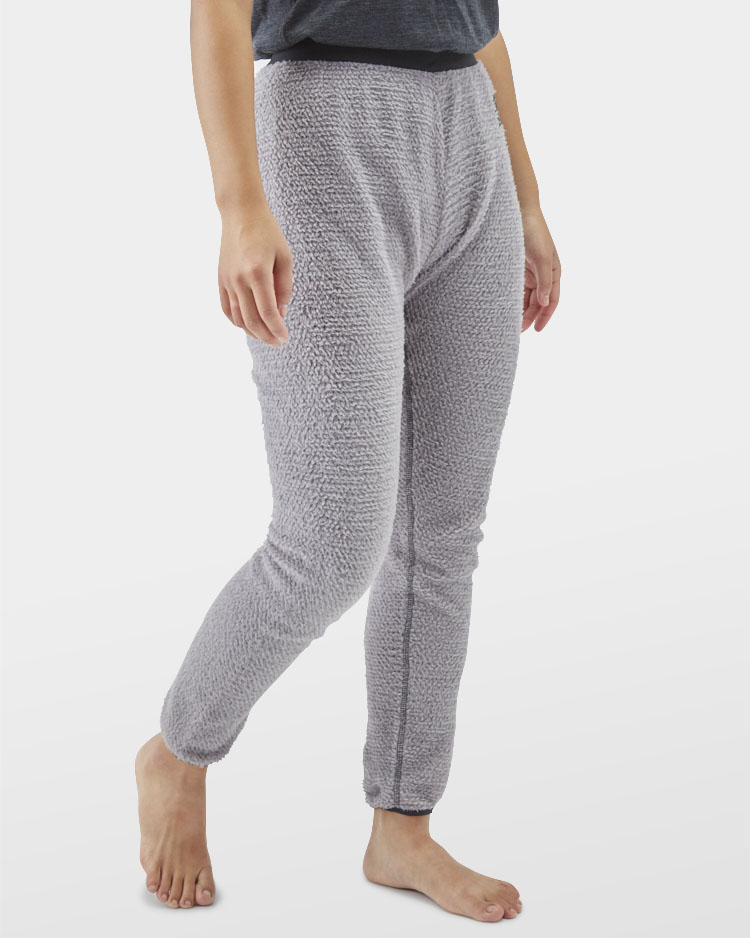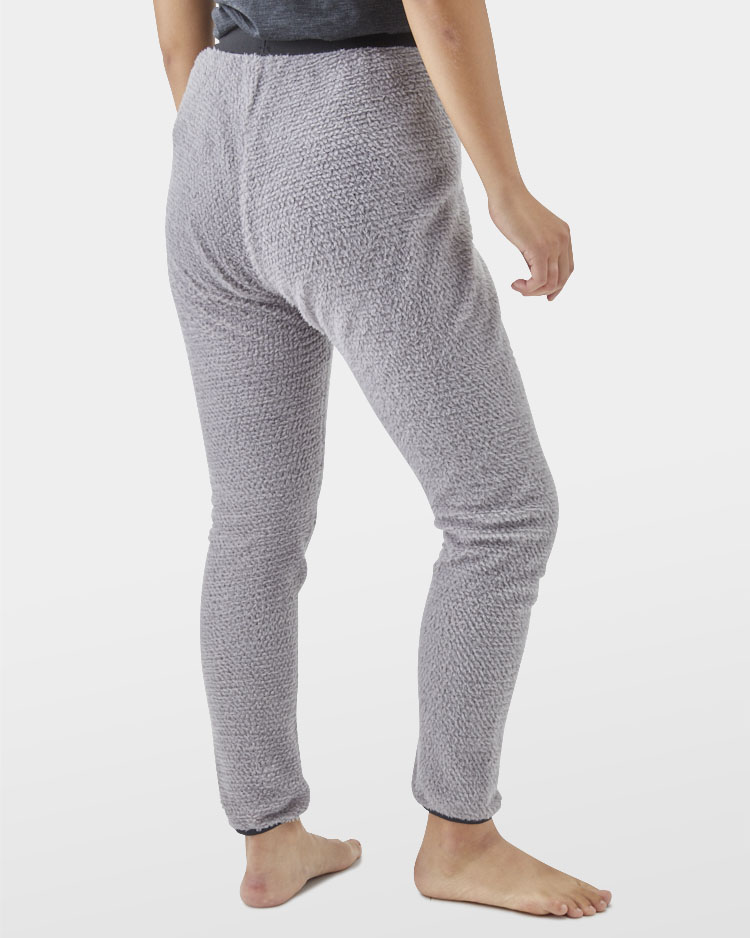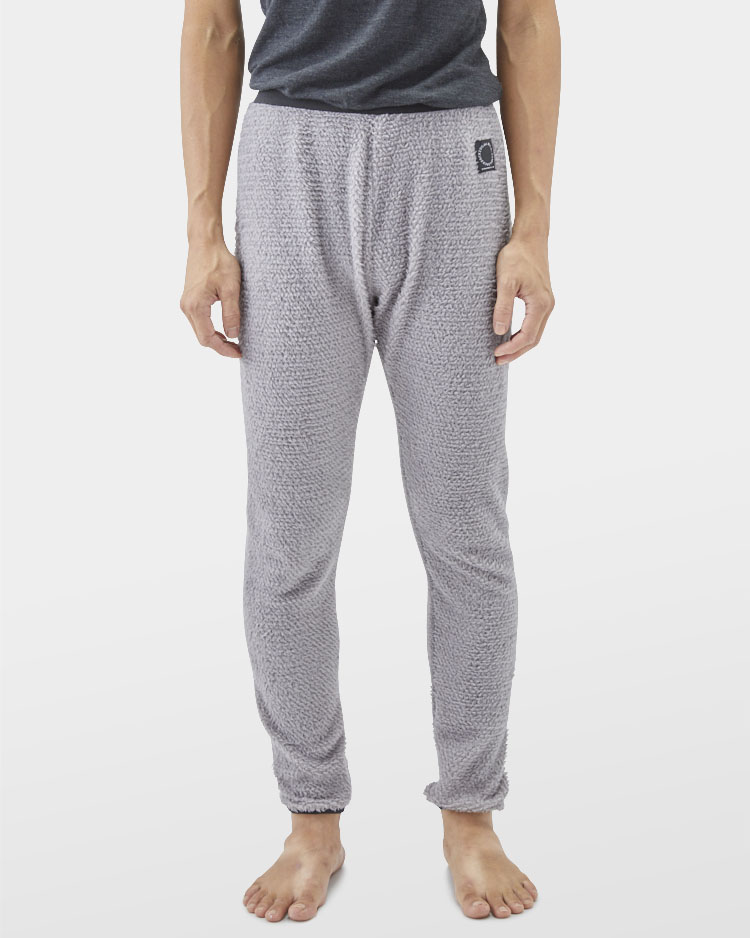 Ichiro 170cm-56kg
Size S (Light Gray)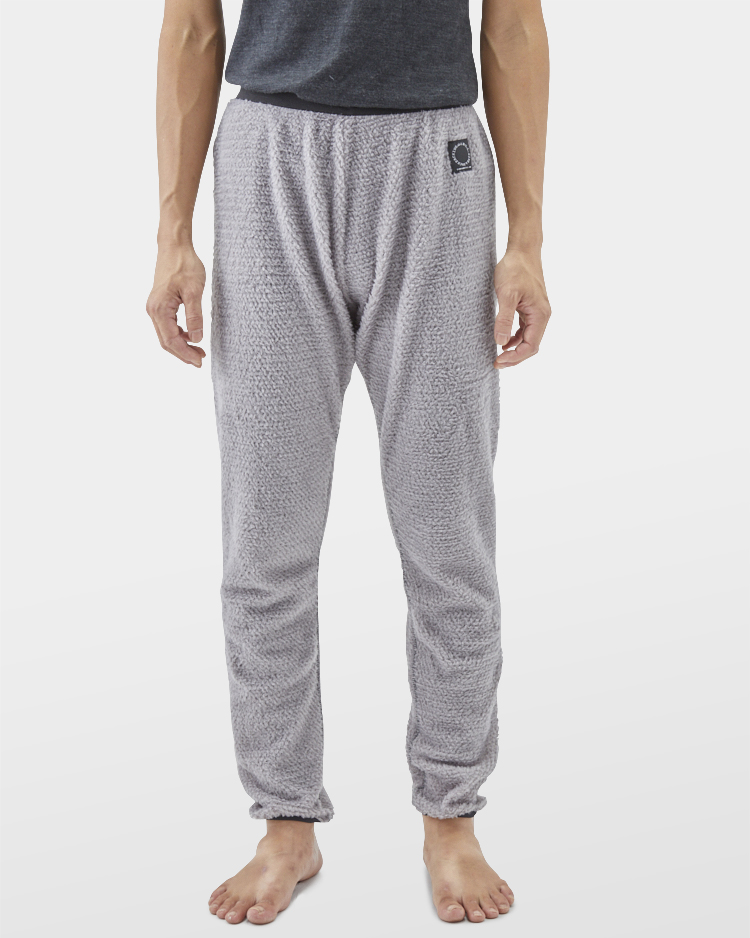 Ichiro 170cm-56kg
Size M (Light Gray)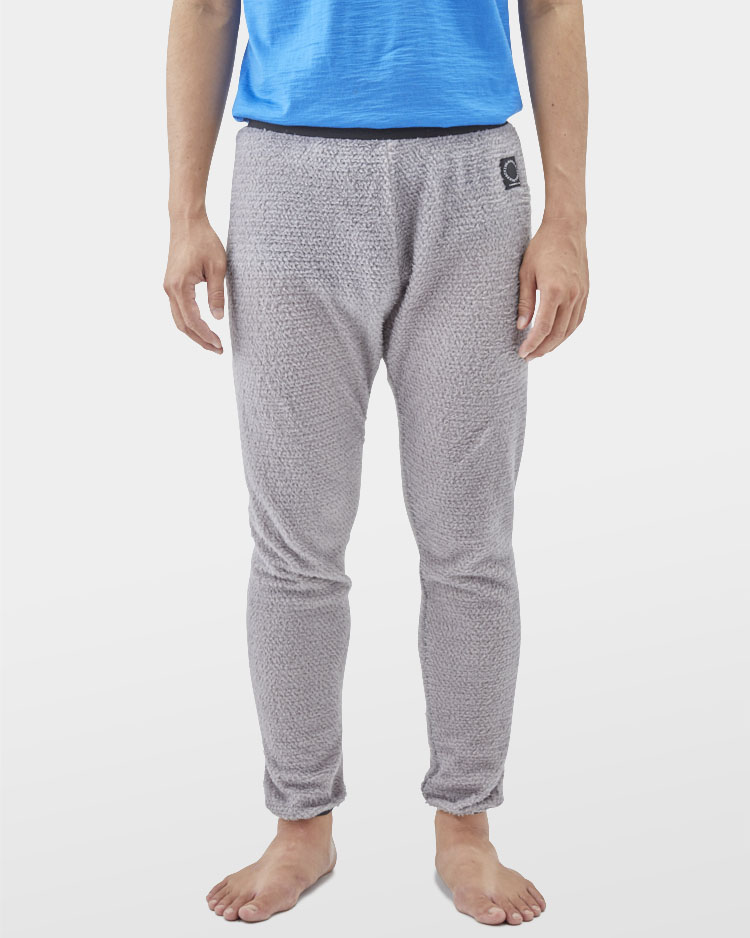 Kim 175cm-68kg
Size M (Light Gray)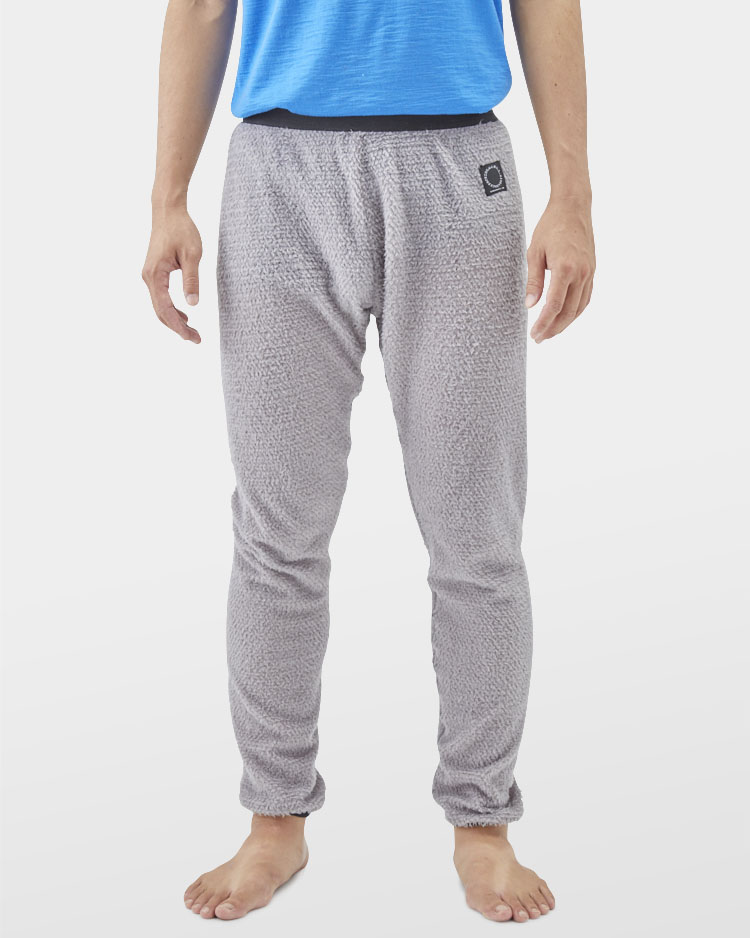 Kim 175cm-68kg
Size L (Light Gray)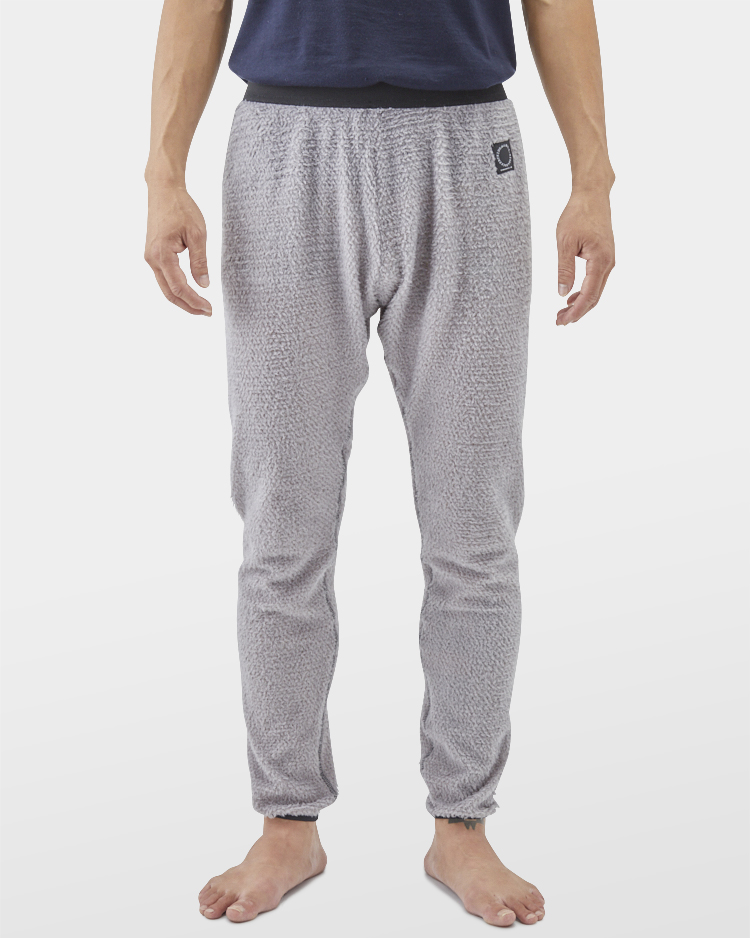 Nacho 180cm-68kg
Size L (Light Gray)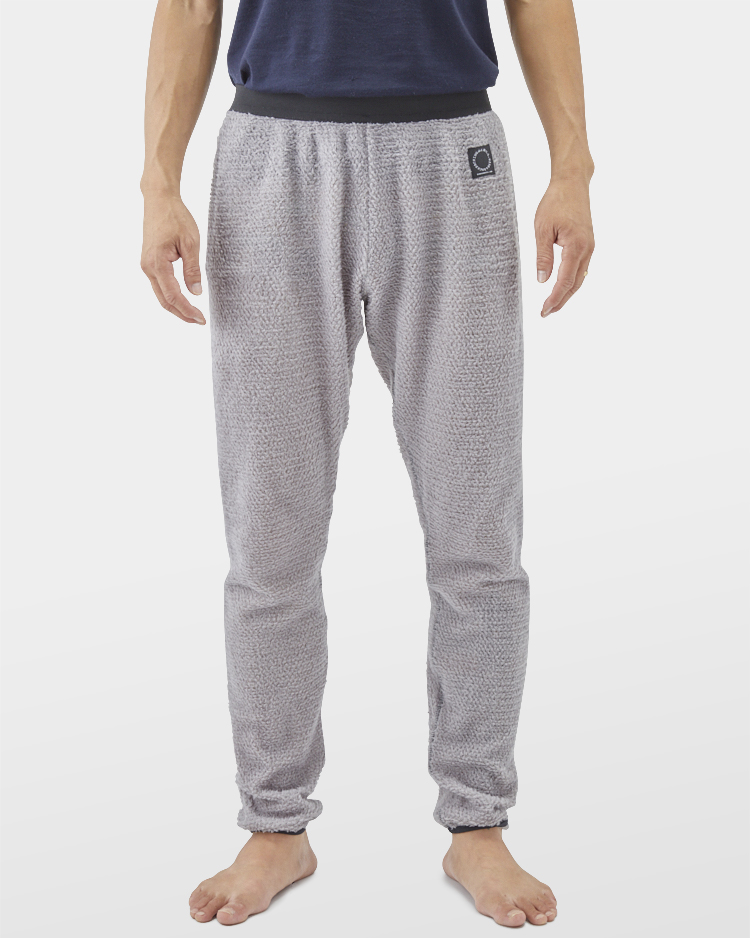 Nacho 180cm-68kg
Size XL (Light Gray)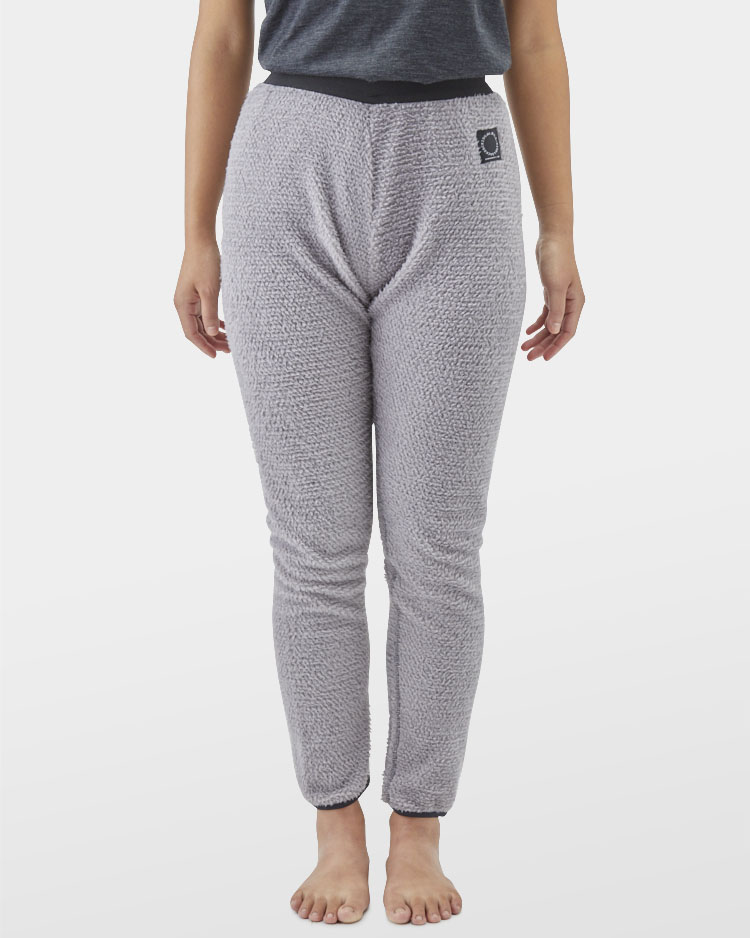 Kanade 161cm-51kg
Size S (Light Gray)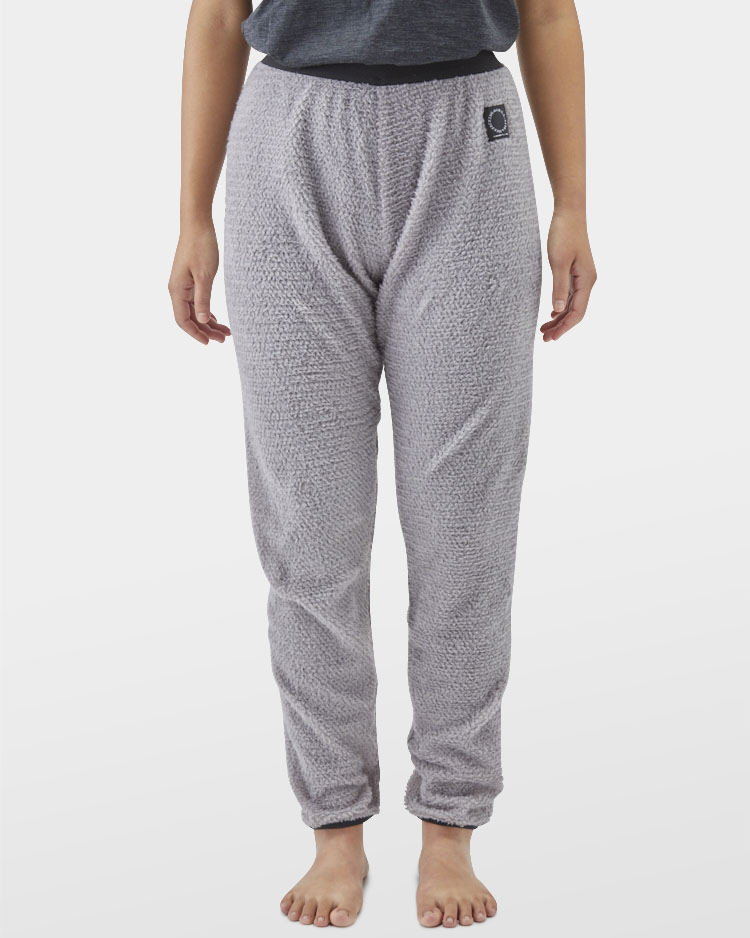 Kanade 161cm-51kg
Size M (Light Gray)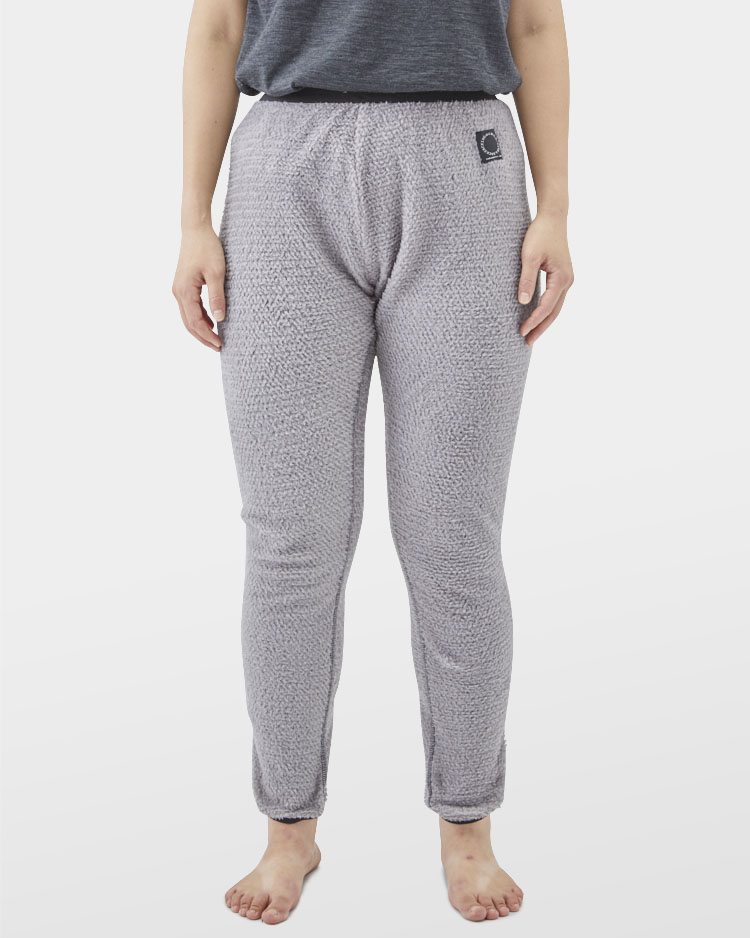 Hikaru 165cm-59kg
Size M (Light Gray)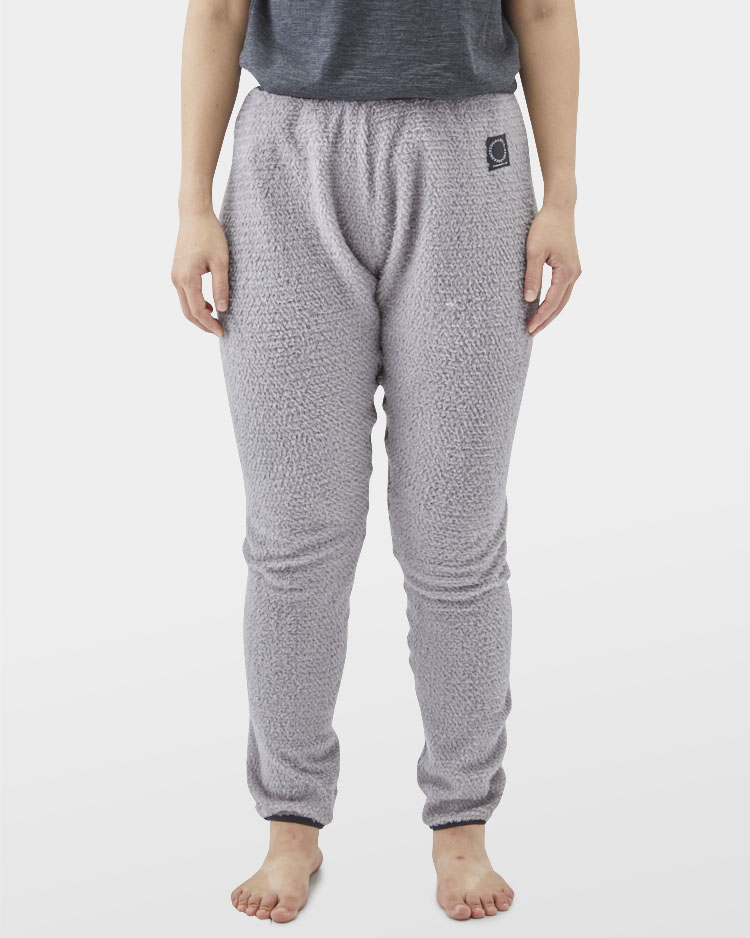 Hikaru 165cm-59kg
Size L (Light Gray)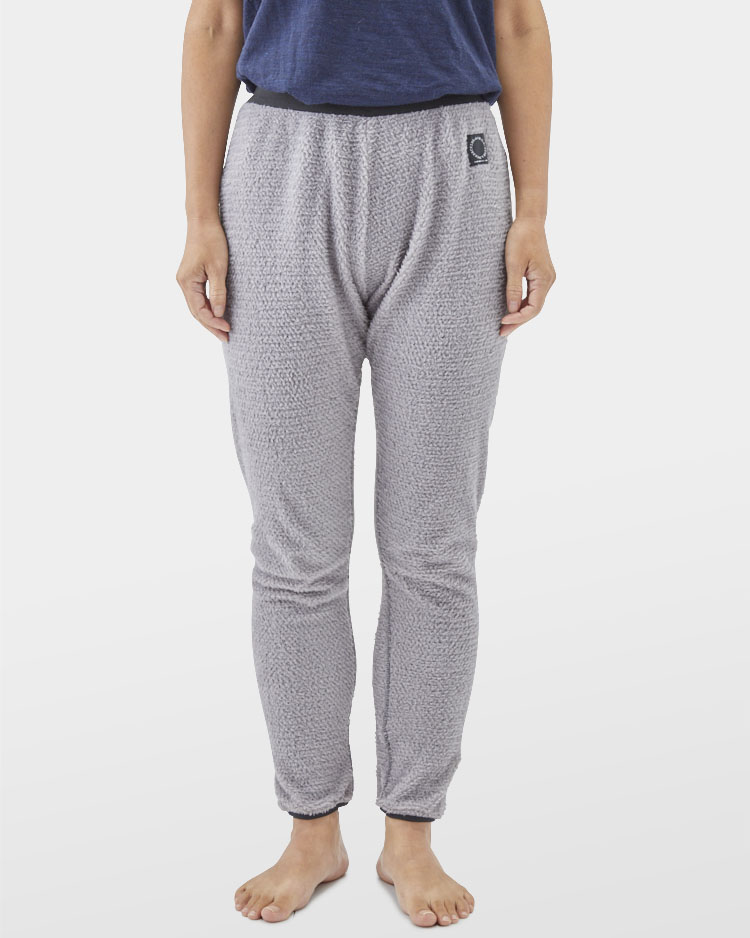 Yumiko 170cm-60kg
Size M (Light Gray)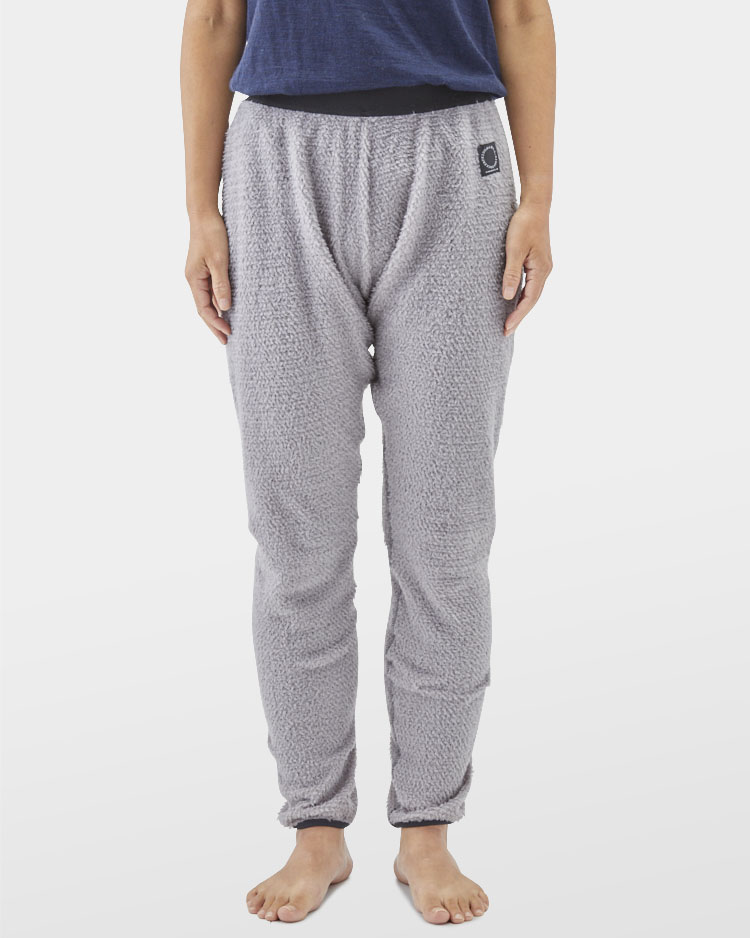 Yumiko 170cm-60kg
Size L (Light Gray)
推奨サイズ / Recommended Size
Size
S
M
L
XL
身長 / Height
cm
150~167
165~175
173~180
178~185
体重 / Weight
kg
42~61
59~69
67~78
76~85
ウエスト / Waist
cm
60~80
74~84
82~92
90~94
製品サイズ/Product Size
*Waist is measured when the rubber is not stretched.
**The hip is the width measured at the largest part of the waist when placed flat.
| Size | S | M | L | XL |
| --- | --- | --- | --- | --- |
| パンツ丈 / Pants Length | 100.5 | 103 | 106.5 | 109 |
| 股下 / Inseam | 77 | 79 | 82 | 84 |
| ウエスト / Waist | 64 | 67 | 70 | 74 |
| ヒップ / Hip | 54.5 | 57 | 59.5 | 62 |
| 裾巾 / Hemline | 11.5 | 12 | 12.5 | 13 |

※生地の収縮や縫製の誤差等で若干の誤差があります。
Care Instructions
Machine wash, below at 30°C, Use neutral detergent.
Wash separately or use a laundry net bag.
Do not bleach. Do not use fabric softener.
Dry flat in the shade to prevent stretching under its own weight.
When using a dryer, use a low-temperature setting (60°C or lower).
Do not dry-clean.
Do not iron.
If fluff is noticeable at the time of purchase, please wash once.
Payment
We only accept payment by credit card. We currently do not accept payment via bank transfer from overseas accounts.
We accept the following Credit Cards: Visa, Master, American Express, and JCB.
To download your receipt, please click the link included in the Dispatch Notice, which we will send by email as soon as the items are dispatched.
Delivery
We will ship by DHL for overseas customers (excluding China, Hong Kong, Taiwan, Korea and Russia). For customers in China, Hong Kong, Taiwan, Korea and Russia, we will ship by EMS only. Shipping costs vary depending on your country and region.
Size Exchange
Overseas customers who need to change the size of their order, should note that the time needed for shipping will vary greatly depending on your country of residence.
We only accept exchanges when the item is unused (except for fitting).
If you wish to exchange the size of the item, please contact us within seven days of receiving your order.
Exchanges can only be made for the same color in a different size.
If the size you wish is out of stock, we will suggest a different color.
If the product is out of stock, we may simply have to ship the item back to you.
All shipping costs to be carried by the customer.
We will only send the exchanged item to you, upon receipt of return shipping cost via PayPal.
Please be aware that some countries charge customs duties depending on the price of the item.
We are unable to answer any questions on local customs. Please contact your local customs bureau.
Repair
We accept repairs for all of our Yamatomichi products. For inquiries on repair services including patching the holes, repairing with extra components, or fixing the items damaged over time, please feel free to contact us from the "Repair" section of the SUPPORT page.