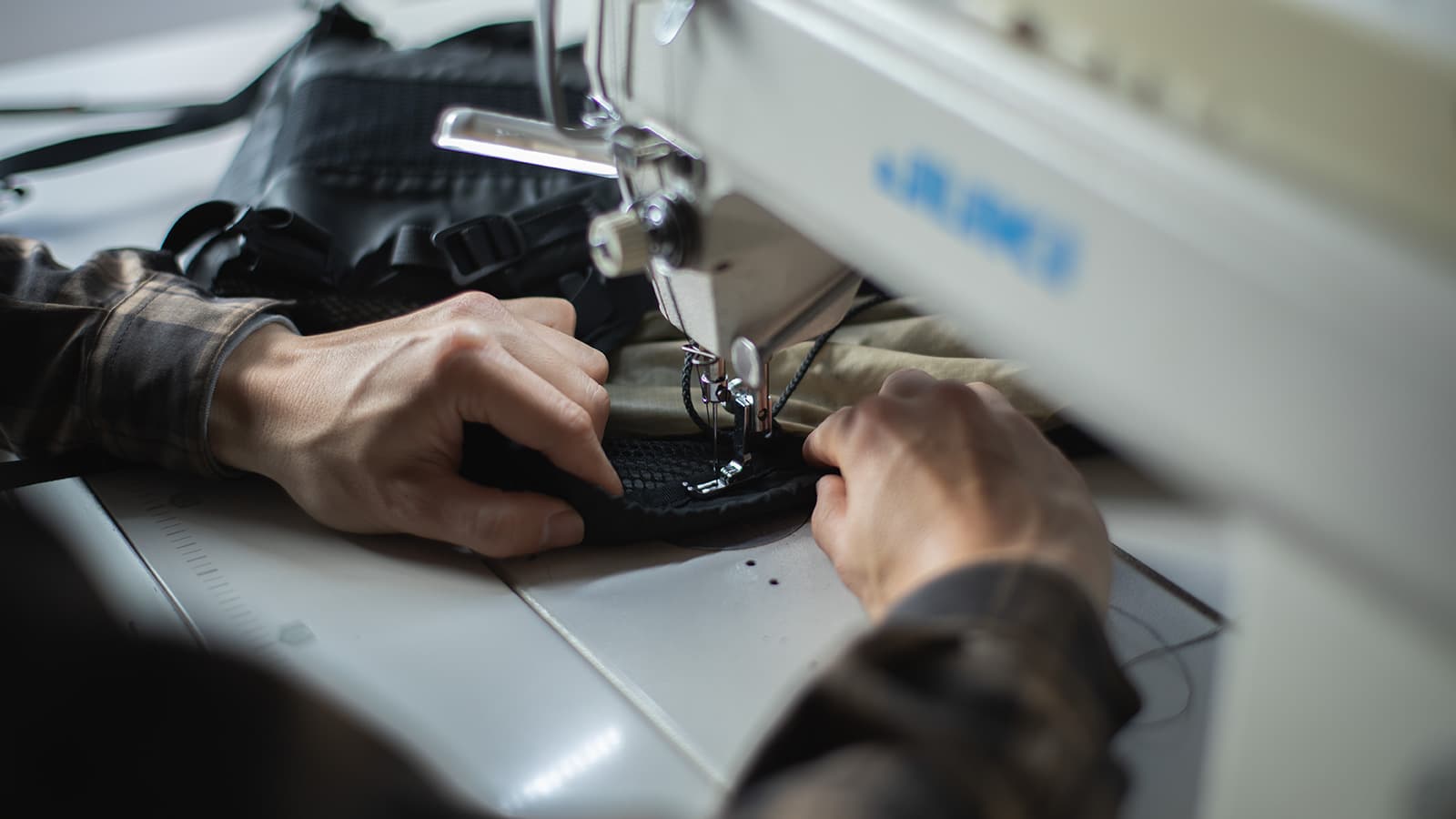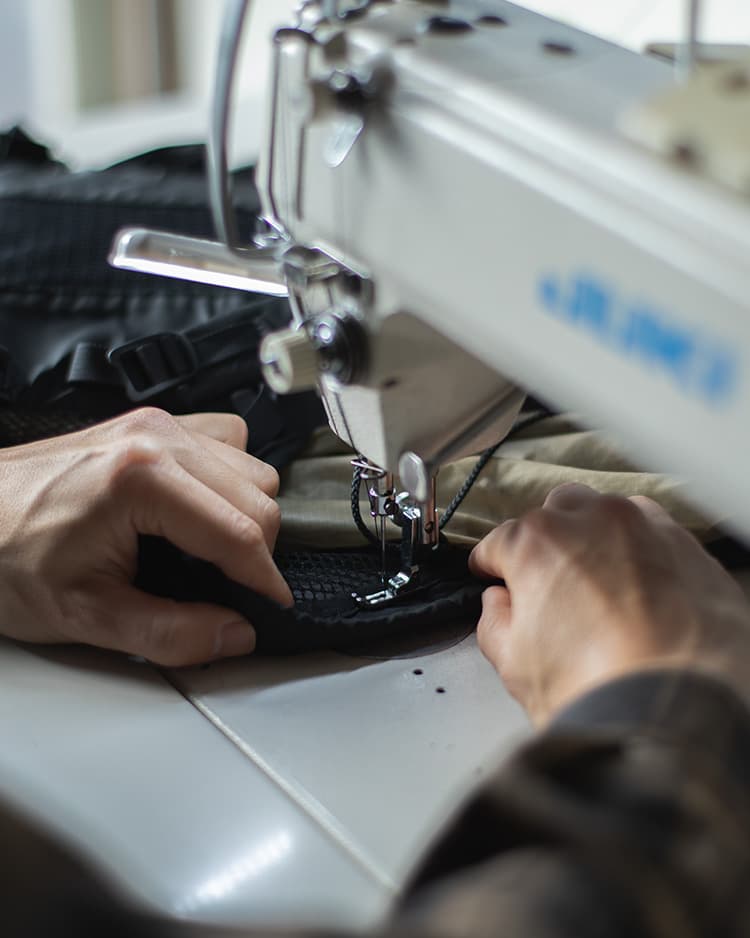 Yamatomichi is happy to help you repair any of our products. We believe that extending the lifespan of our products is good not just for you, but also for the planet. We are sure that a carefully repaired backpack will make you love it even more, so do let us know how we can help.
We take pride in our ultralight hiking gear. They might not be so strong a durable as products made with sturdier fabrics, but we believe your world may look different when your load is lighter.
We hope you will come to love both the advantages and disadvantages of being lightweight, and enjoy hiking with our gear for many years to come.
Ichiro Kitajima, Yamatomichi Repair Division
How to get you back on the road:
1. Please contact us via Inquiry Form.
Please contact us via the Repair Request Form below. Please specify the item name, how it is broken, and the date of purchase.
2. We will contact you by email.
After the item status is confirmed, we will contact you by e-mail to inform you of the repair cost and due date of repair as soon as possible.
3. Please send us the item to be repaired.
Please pre-pay the shipping cost in advance and send us the item to be repaired.
4. We will confirm the details of the repair.
After checking your item, our repair staff will contact you with the details of the repair and the repair cost.
5. Please pay the repair cost.
As soon as the repair fee is paid, we will start repairing your item.
6. We will send the repaired item back.
Your item will be delivered as soon as the repair is completed.
Repair cost
*The repair costs listed below are rough guidance.
*Please add 10% consumption tax if you live in Japan.
Backpacks
Replace broken zipper: ¥5,000
Replace broken shoulder pad: ¥5,000 or more/each
Repair hole (app. 5cm): ¥500 or more
Replace the entire side/bottom fabric: ¥5,000
Repair the minor hole with repair tape: ¥500 or more
Sacoche
Repair hole (app. 5cm): ¥500 or more
Various Items
Repair minor holes: ¥500-¥1,000
Replace belt: ¥1,000
Small Parts
Purchase parts due to damage or loss: ¥100 or more
Please feel free to contact us about repairs other than those listed above!
Shipping cost
The customer is to pay for the shipping and return shipping of the item. The return shipping fee will be charged together with the repair cost.
Shipping from the customer to Yamatomichi: Paid by the customer in advance
Shipping from Yamatomichi to the customer: 700 yen (tax included)
Yamatomichi Laboratory Shop (Kamakura, Kanagawa Prefecture) accepts repairs by bring-in. Please check the Yamatomichi Laboratory Shop page for our business days.
Yamatomichi  
Zipcode: 248-0013
1F Uchida Building, 1-13-16 Zaimokuza, Kamakura City, Kanagawa, Japan
Telephone: +81-467-25-6343
*Please specify on the shipping label that the item in need of repair is in the package.
*Please make sure the pockets are empty before you ship it.
*The backpack will become more compact in shipping size if the back pad or internal rods are removed.
Payment
We accept PayPal (credit card) and bank transfers for payment. Bank transfer is for domestic customers only.
PayPal (credit card)
You do not need to register PayPal to pay by credit card; we will send you a PayPal billing email and you can make a payment by credit card via the URL in the email.
Bank transfer
Bank Name: Japan Net Bank
Branch Name: Suzume Branch
Type of Account: Savings
Account Number: 3850737
Account Holder: Yamatomichi
*When you make a payment by bank transfer, please add "8585", the ID for repair service, before your name.
Example: 8585 YOUR NAME

Yamatomichi Repair Diary (Japanese only)
Repair your item by yourself, and you will love it more! Yamatomichi Repair Diary shows you how we repair the items sent from the customers for reference. Please visit the below URL for details. Please feel free to inquire about the tips on the repair.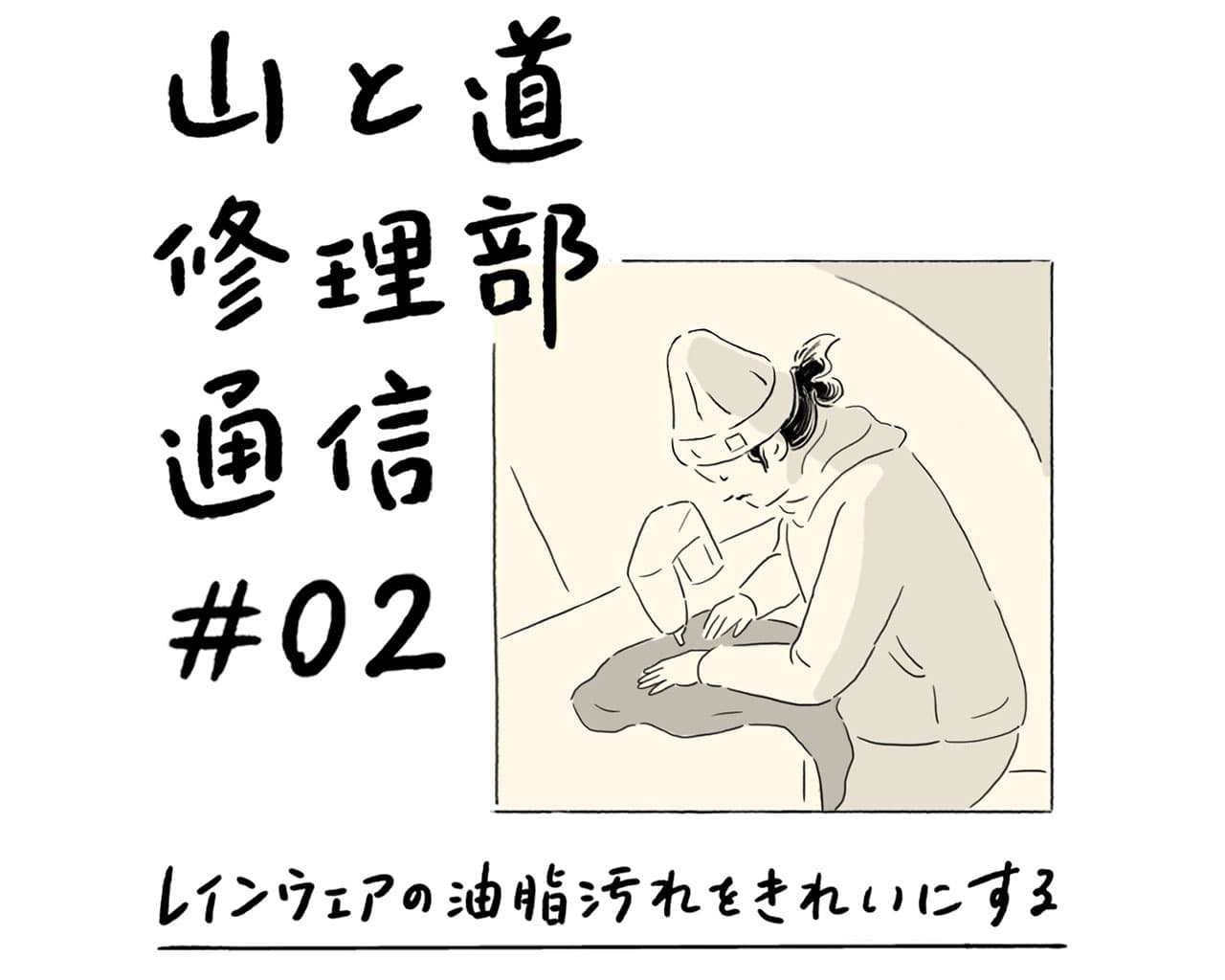 FAQ
Q. Can I fix my own gear?

Q. Can you hem my pants for me?

Q. How do you patch holes?

Q. Can I bring in my item for repair?

Q. How much is the repair service fee?

Q. How long will it take to repair my item?

Q. How do I inquire about repairs?

Q. Can you repair my item?