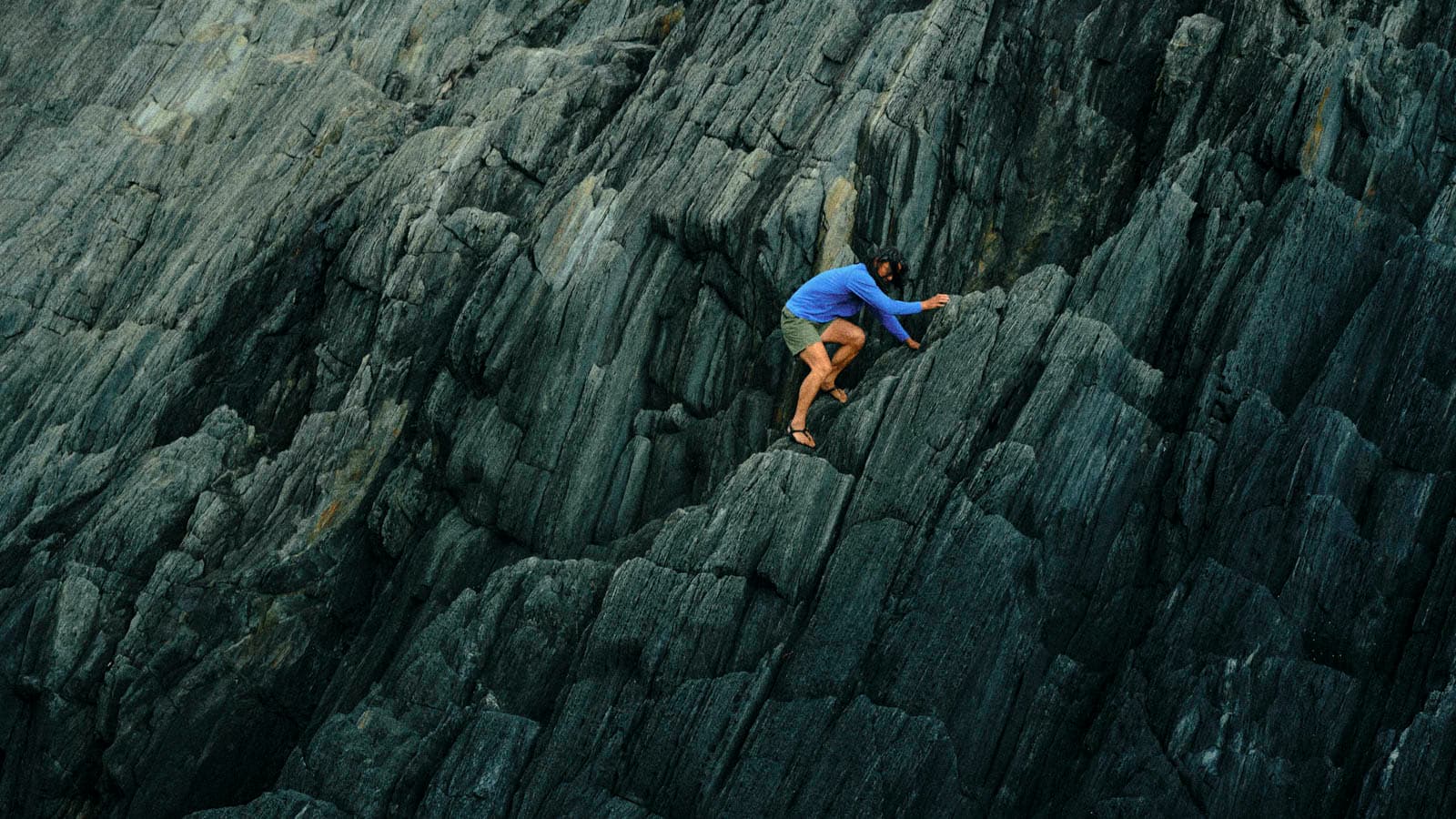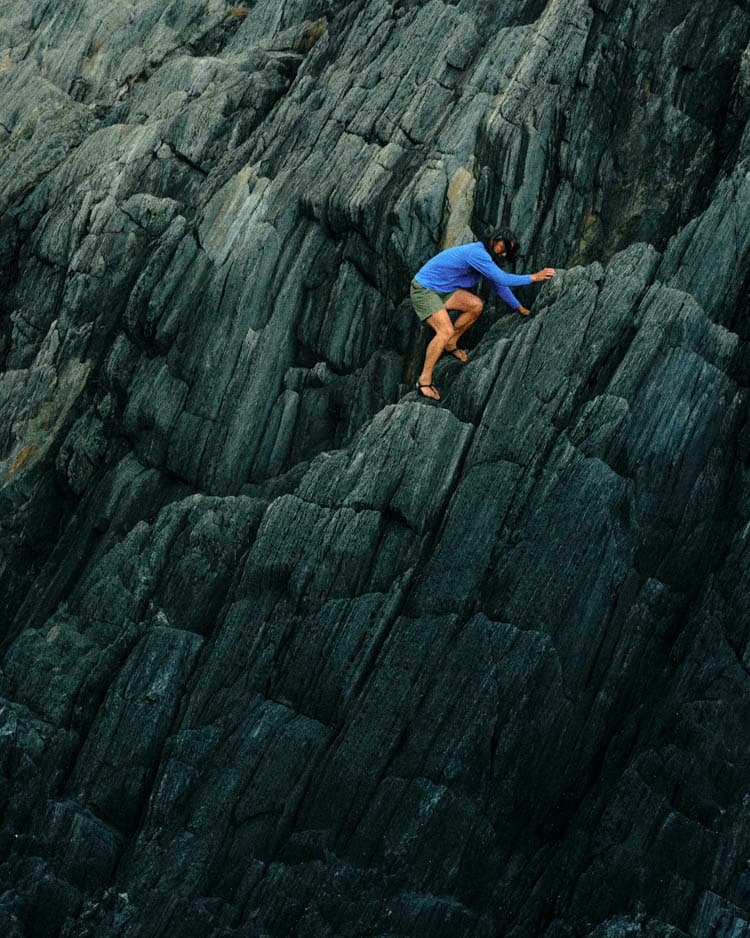 The light of Yakushima
Photo Gallery
2021.05.26
Highlights from a recent photo shoot on Yakushima.
I wanted this shoot to be about the powerful life force that exists in Yakushima, an island I love so much and visit almost every year. Through Takeshi Azuma, the owner of Yamashokuon, we had a chance to work with Sounder Magazine, which began in Yakushima. Coincedently, when we had a HLC event in Kagoshima, at a store called OWL, there was an exhibition by photographer Rikiya Nakamura, who was also part of Sounder Magazine, and we also became friends. The local guide for the shoot was Tabiraku, whom I had met in Kamakura over a few drinks, and promised to do something together.
The end result was an amazing photo shoot that together connected us with new friends.
Yamatomichi Akira Natsume
Yet to See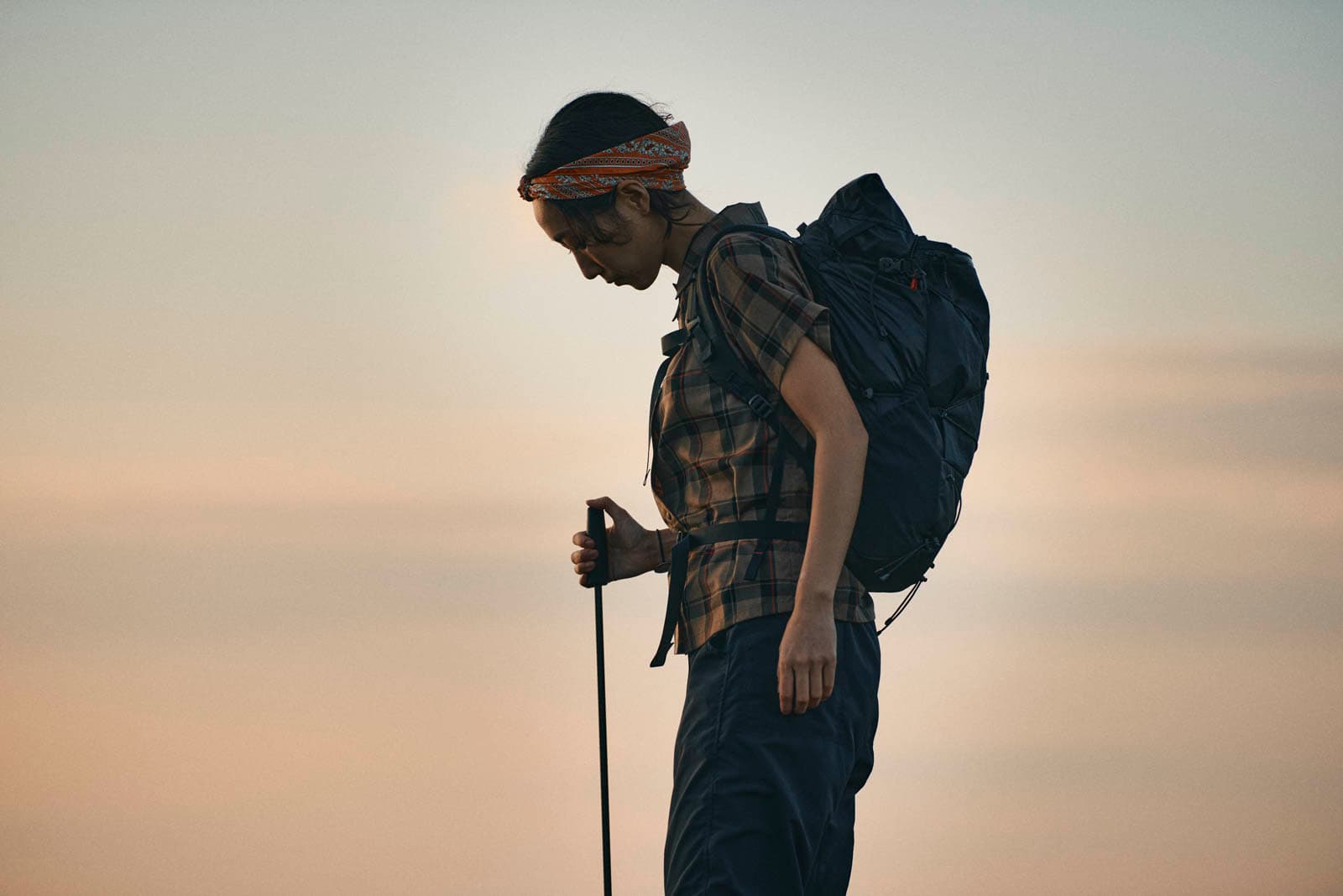 Towards the end of 2020, this was my second time in Yakushima, and I was super happy to be able to photograph for Yamatomichi.
Unlike my last visit, which was during the rainy season, the weather was much calmer this time around. We were divided into two teams, a team that trekked the mountains and another that went around the lower regions of the island. We all spent four days in total taking photos and exploring Yakushima.
Right before the crack of dawn, my team drove down to the beach for our first shoot and unwinded on the sand. We watched the sun slowly rise, took in the cold sea breeze, enjoyed the rice balls we had packed, and sipped some warm coffee. I've spent most of 2020 at home and being able to spend time in nature like this was truly a privilege.
I was fortunate enough to visit beautiful locations with a unique and talented team. I was the only new face of the group, but I had a lot of opportunities to point and shoot my camera. Each photo brought us closer together, as well as closer to the beautiful environment of Yakushima. Four days flew by as we bathed with the locals in hot springs and ate the local food.
Yakushima has deep pockets of high mountains, deep forests, calm rivers, and quiet seas with easy access. You can see the excitement in the eyes of Akira, who has been to Yakushima countless times in the past, from behind his round glasses.
"I'll never forget the "rainbow Nagata-dake" I saw when I was hiking in Yakushima."
I need to get back on my feet, with Yamatomichi gear by my side, and walk around parts of the island I have yet to see.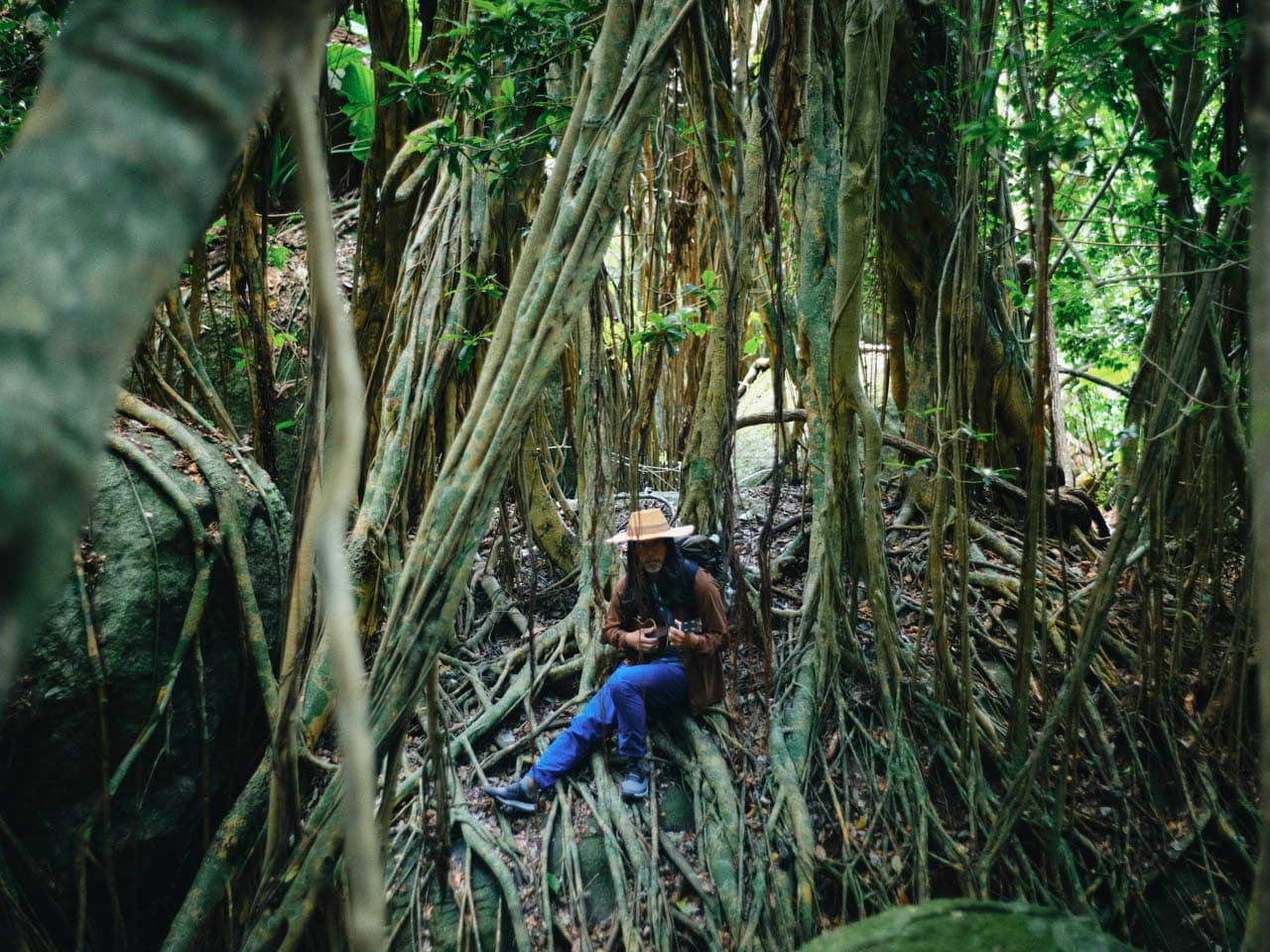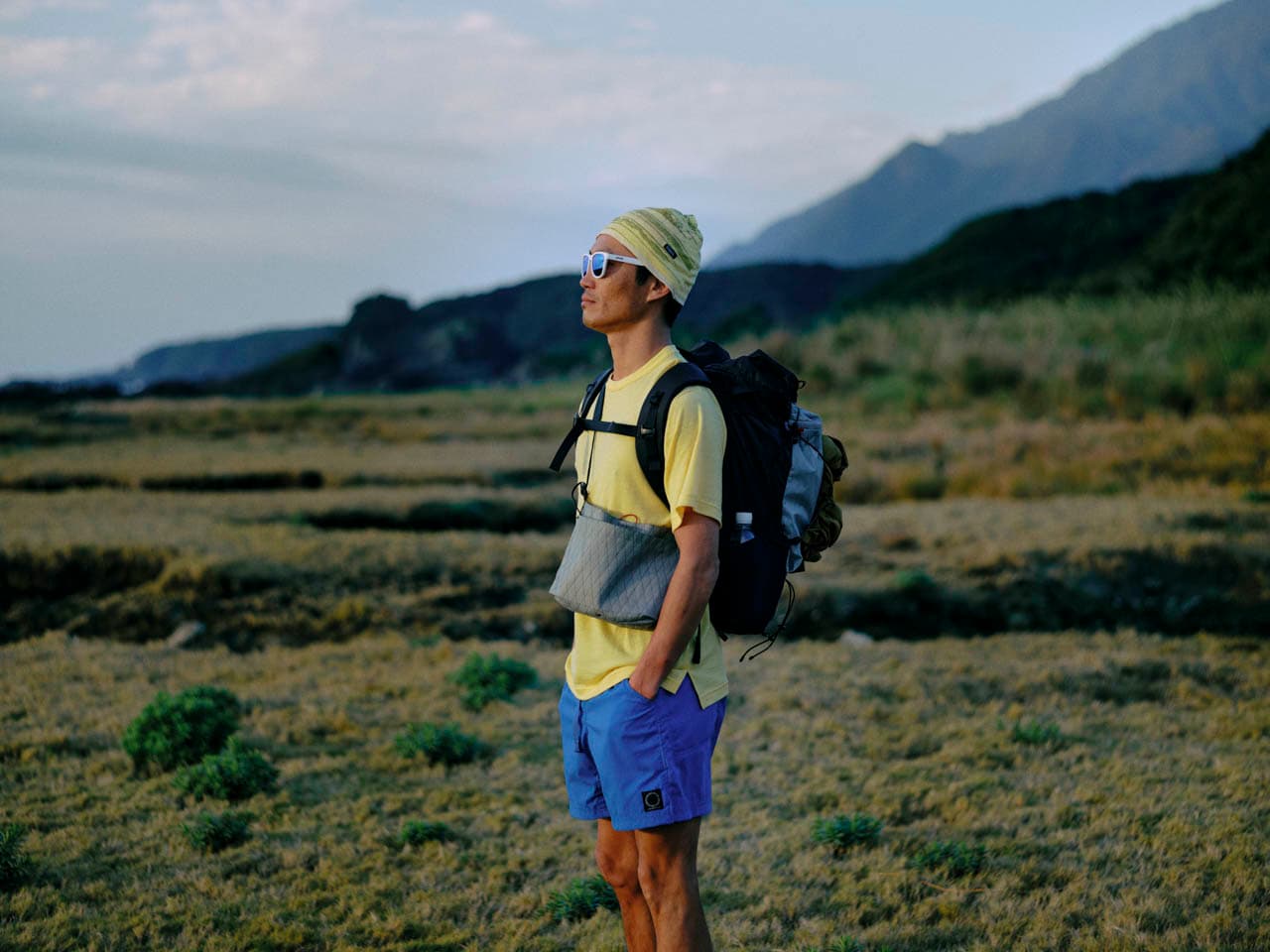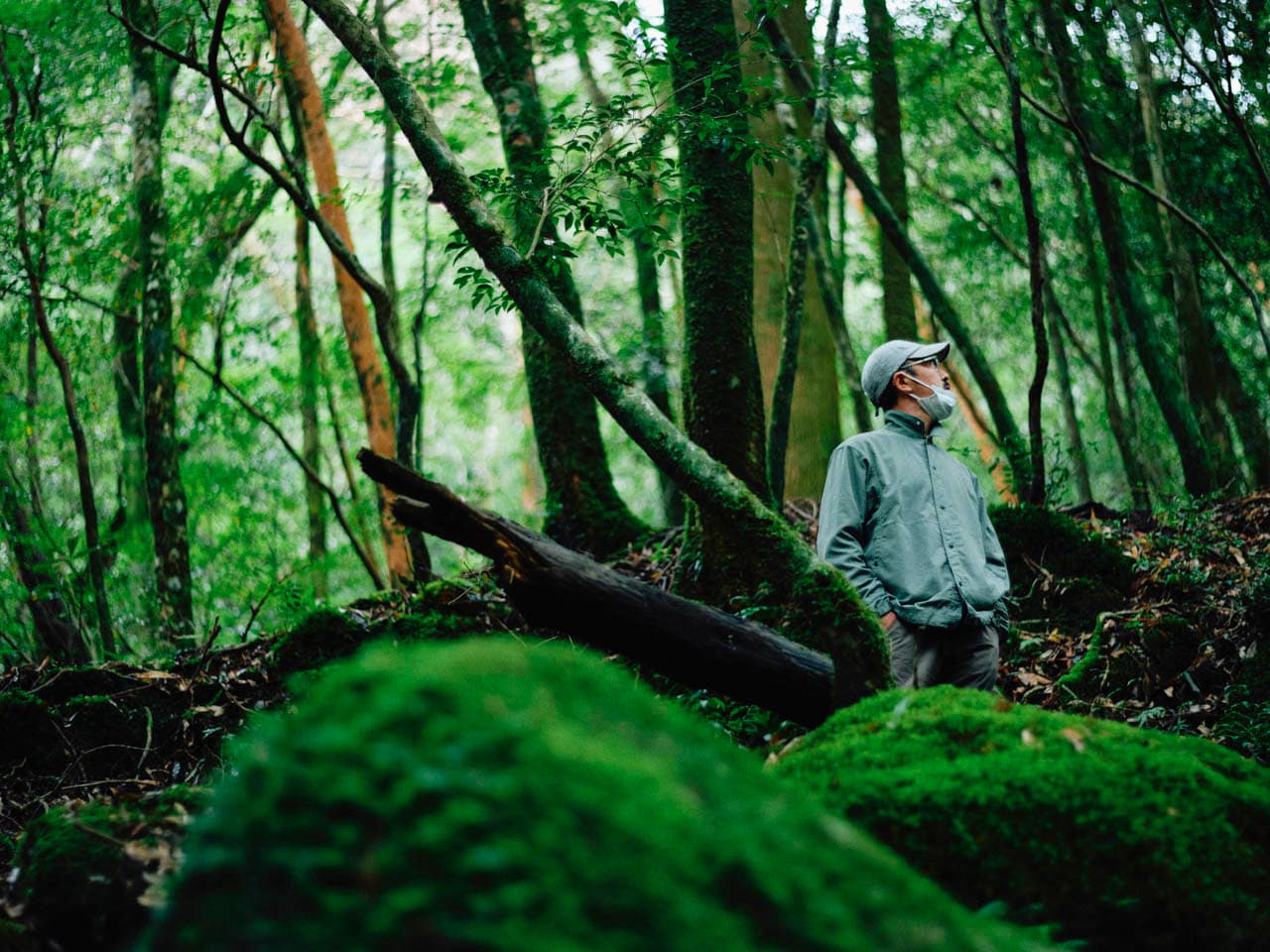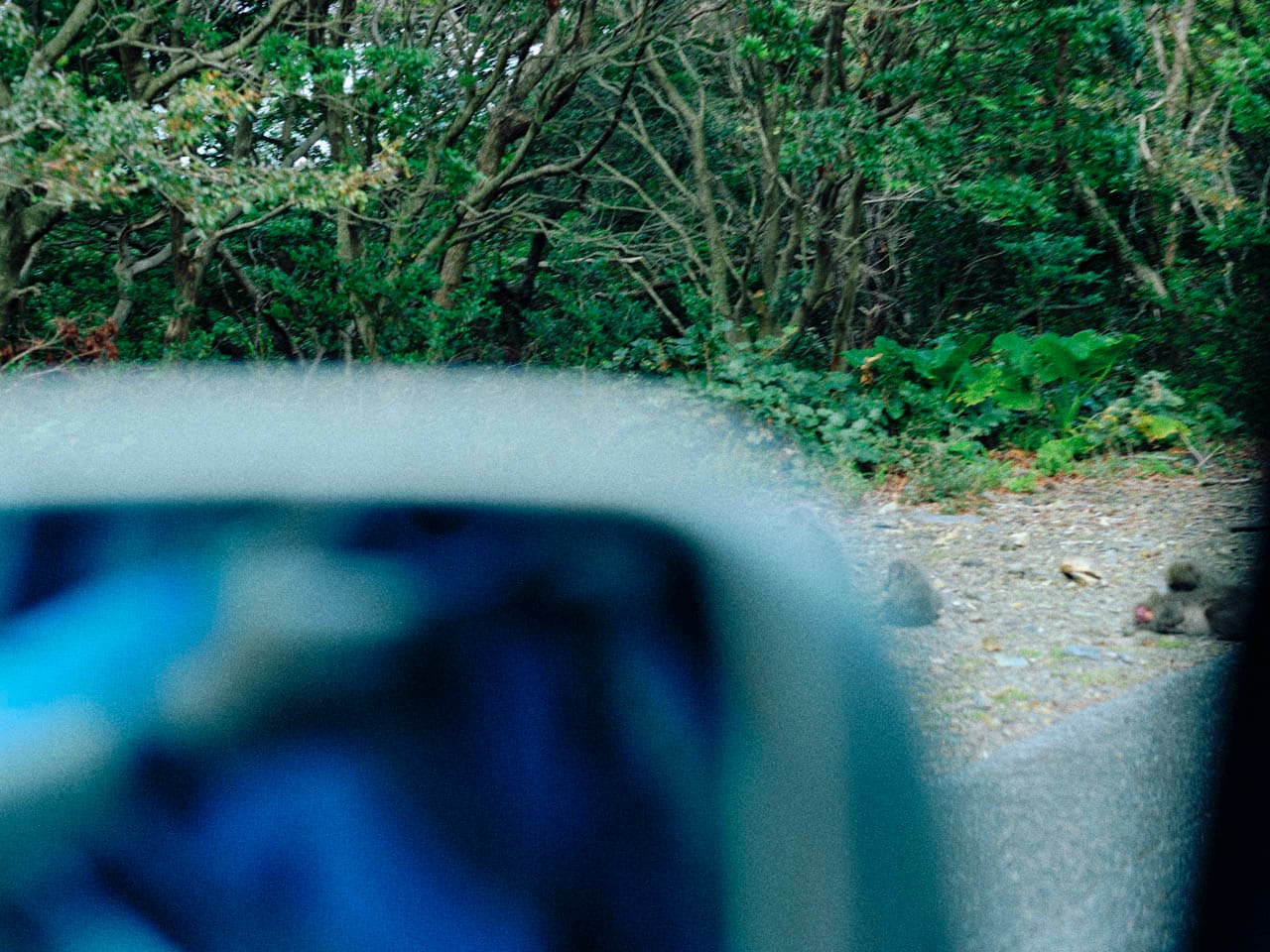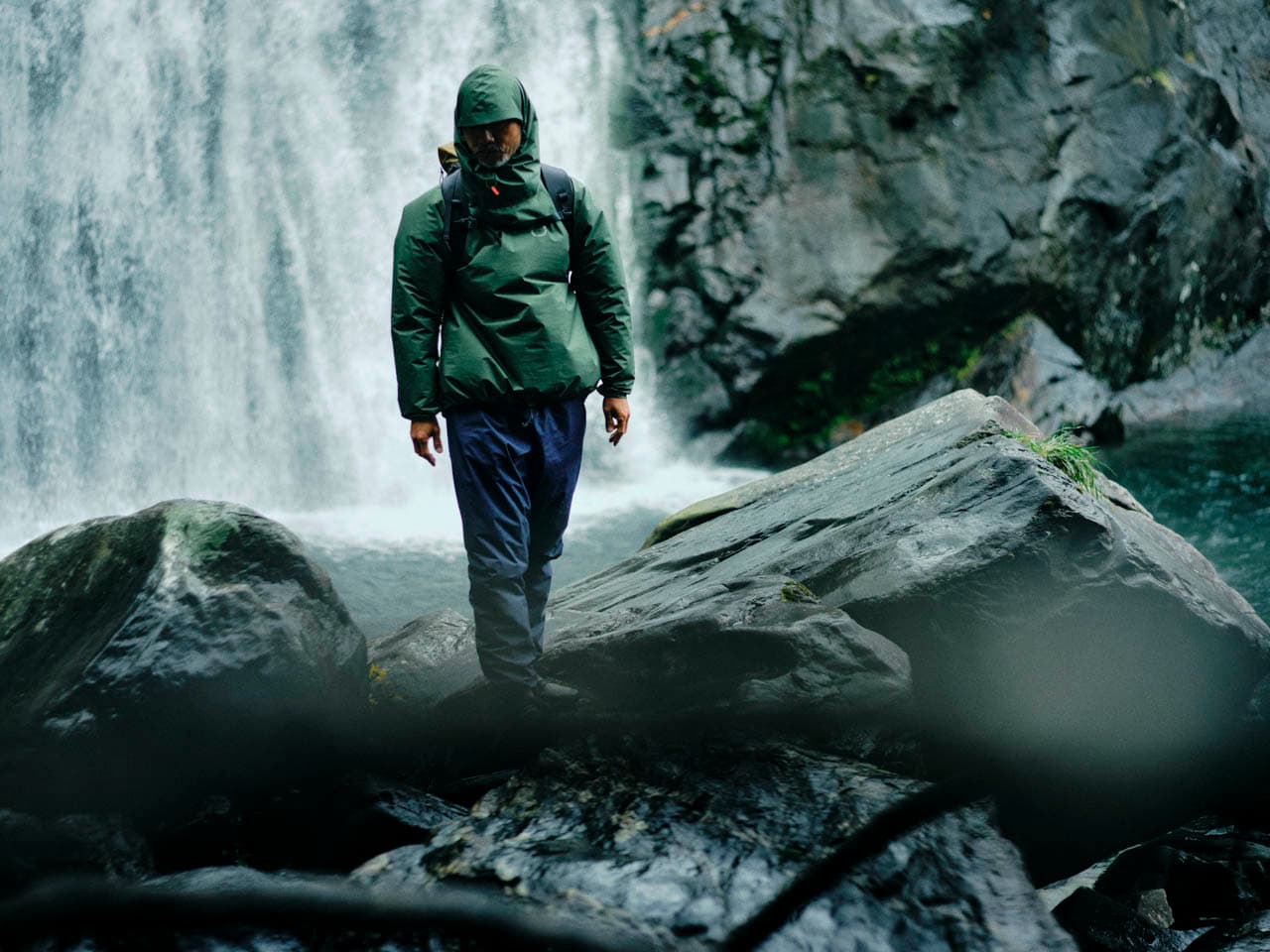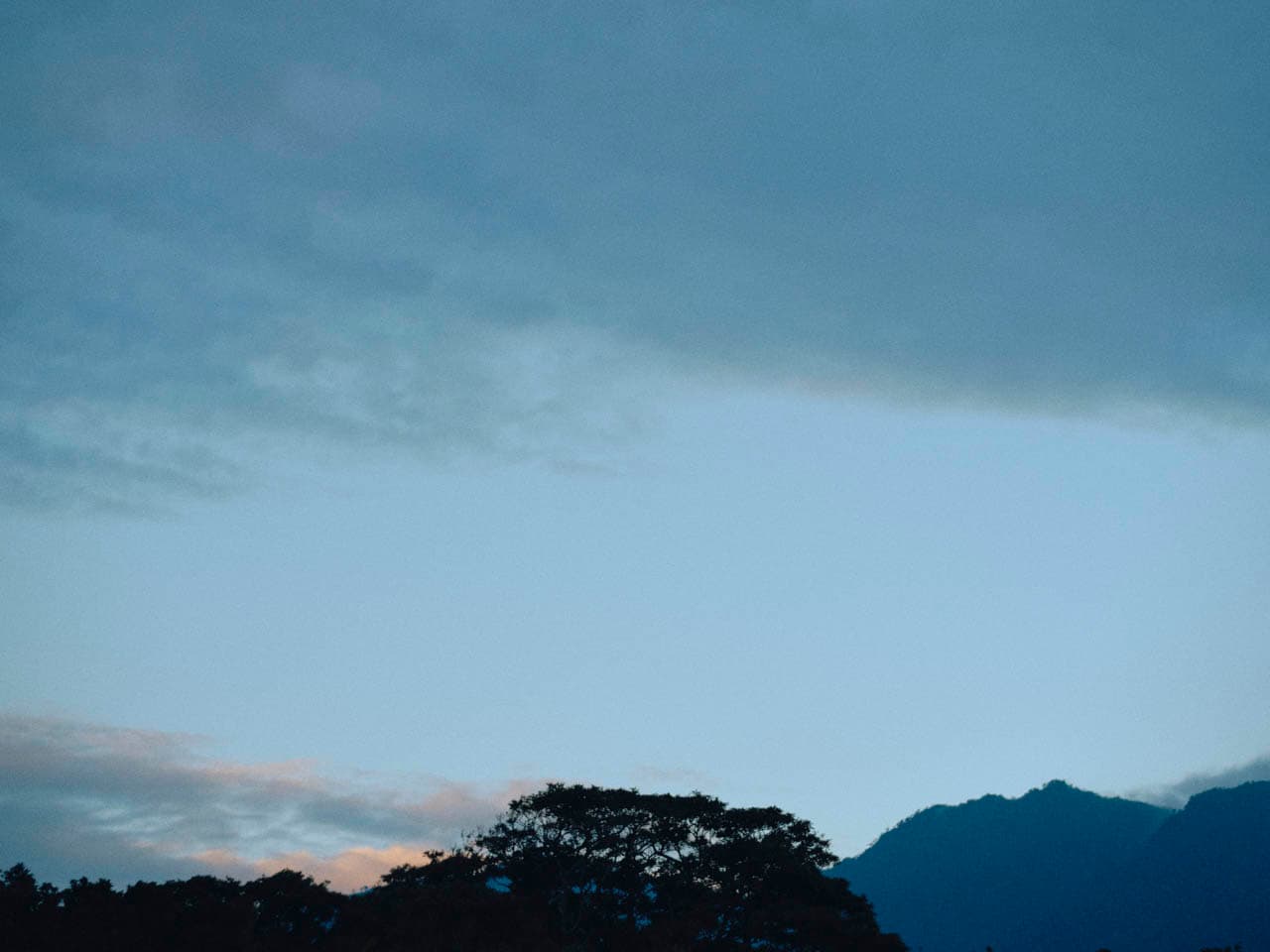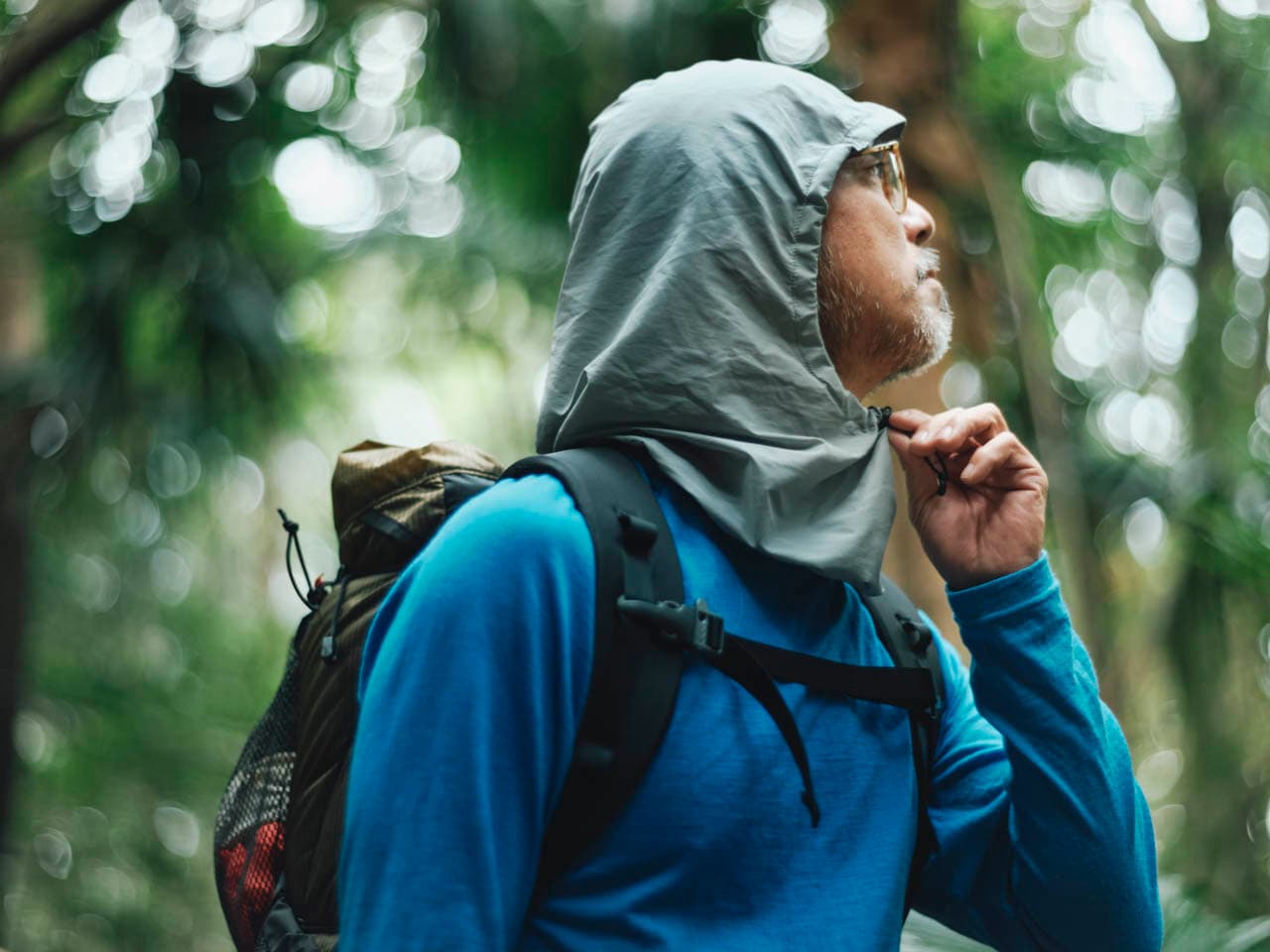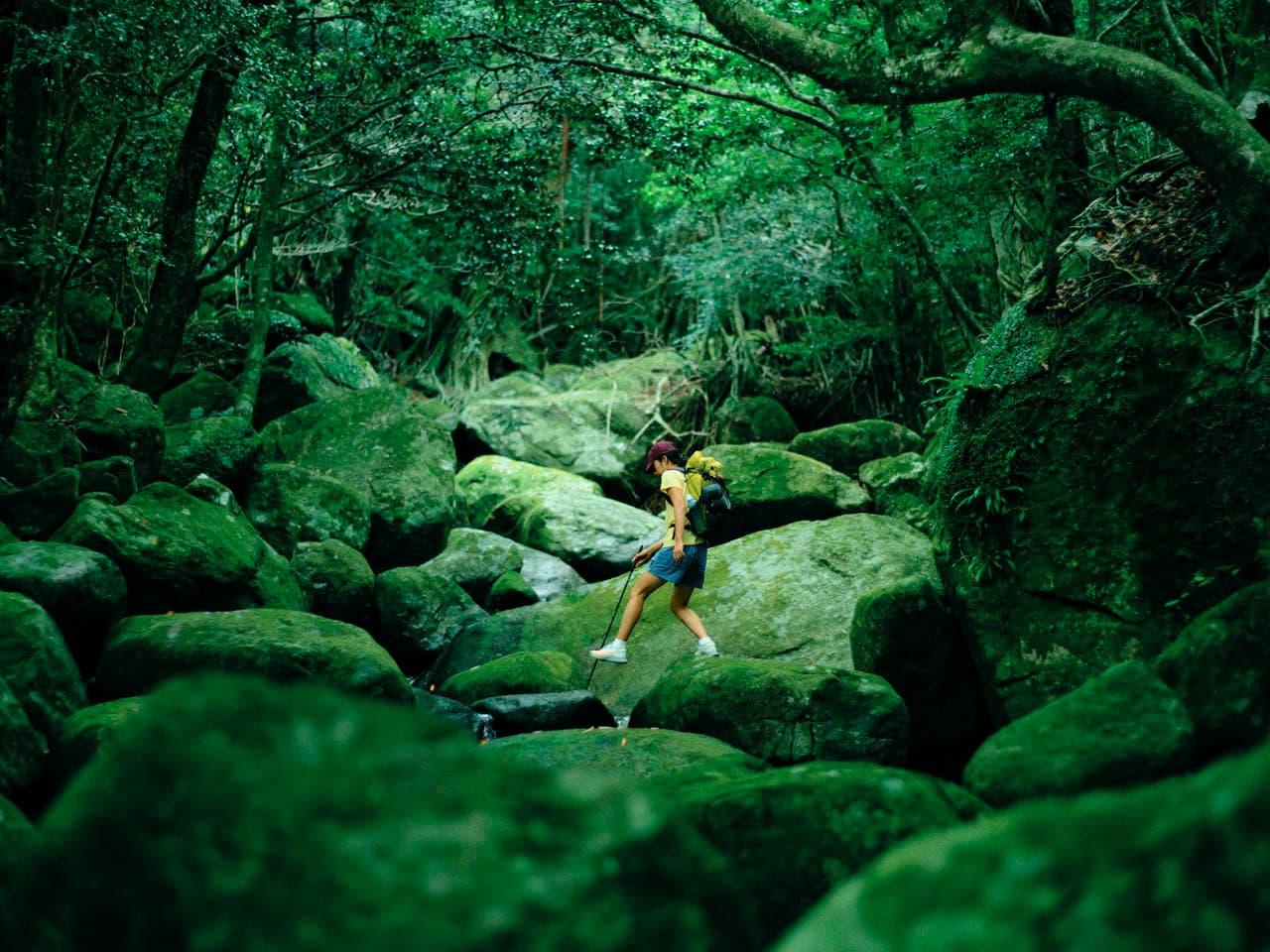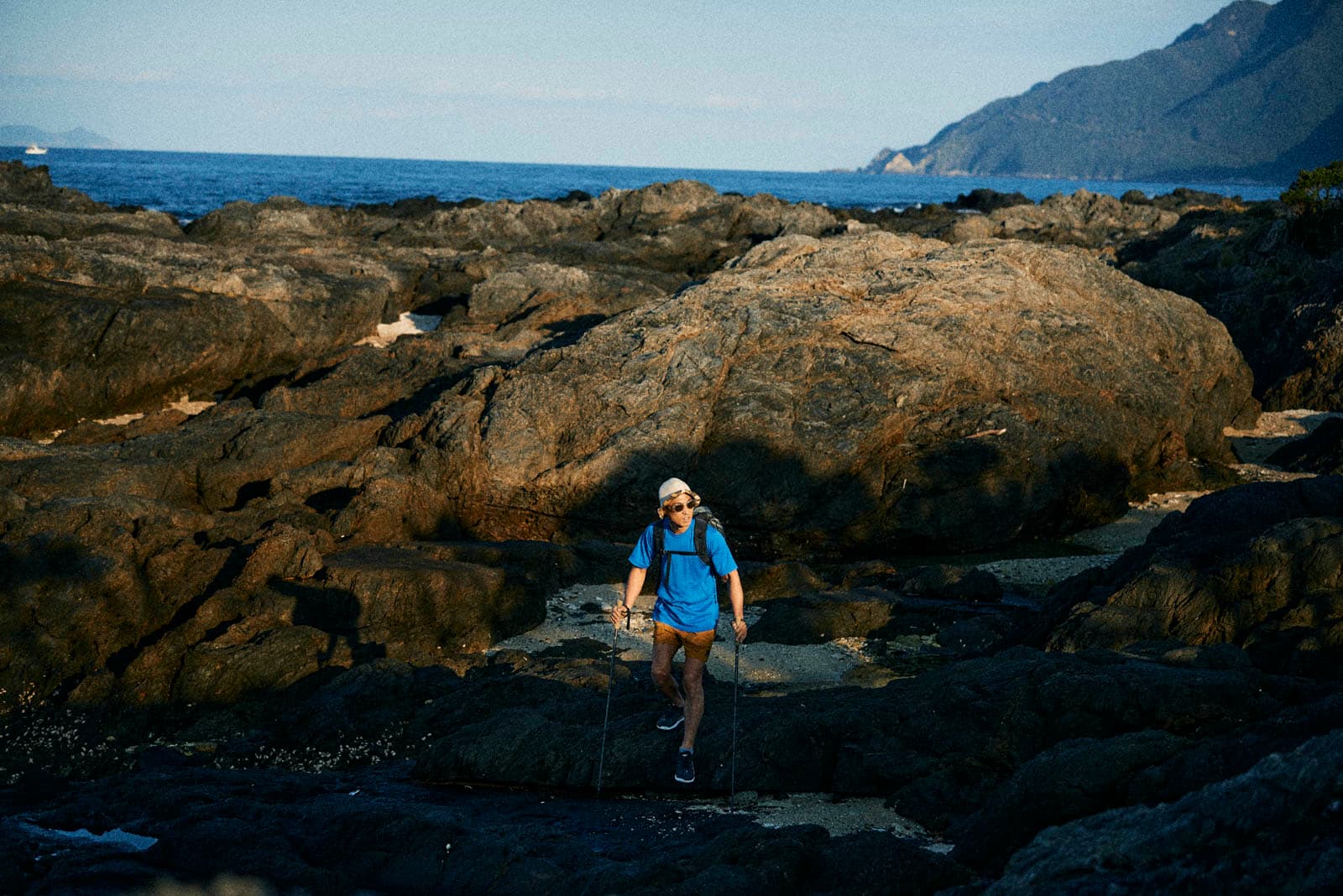 A Strange Voyage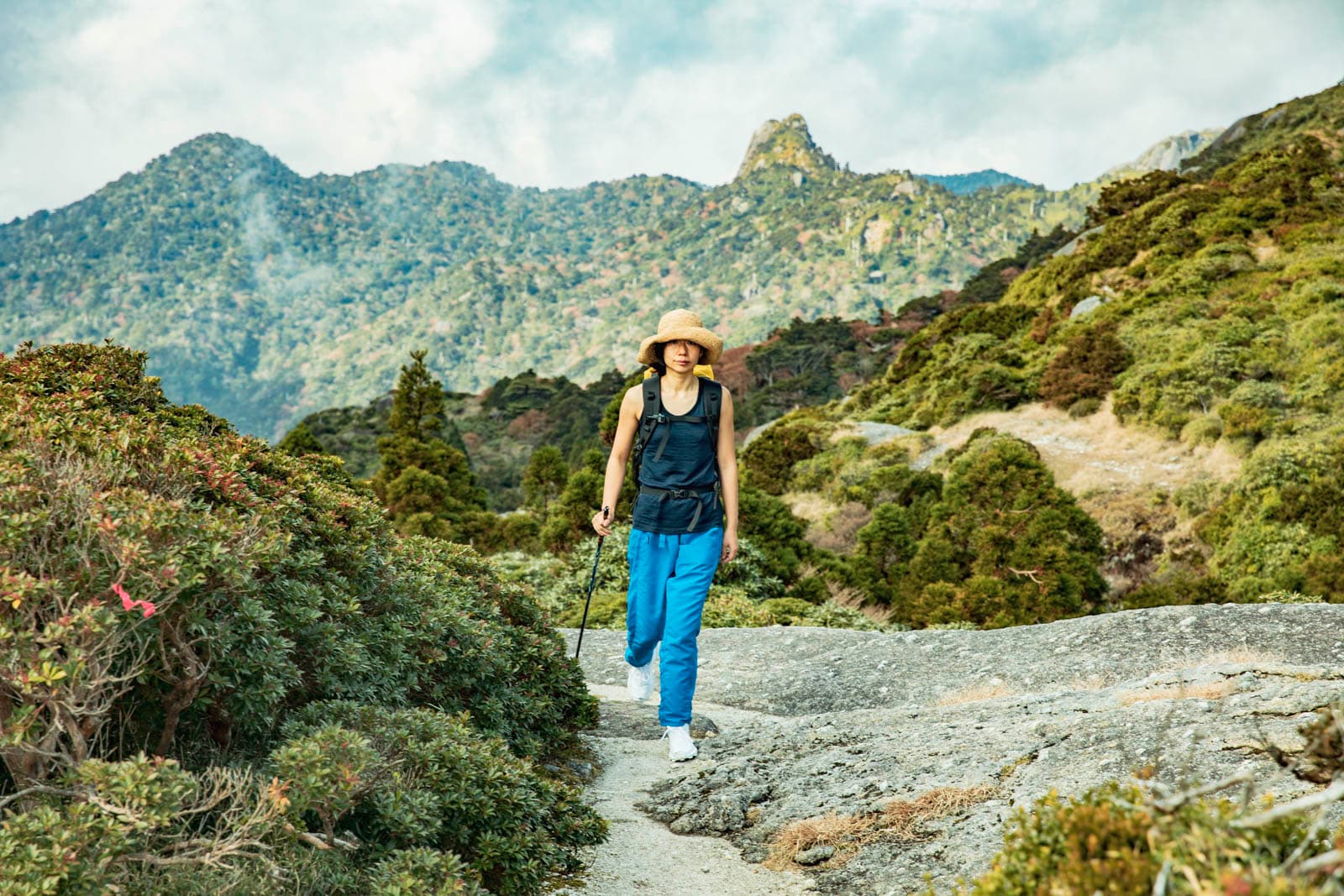 I can't quite remember when exactly my first shoot was with Yamatomichi. I think it was about seven years ago. We gathered in the middle of the night in the mountains on the border of Saitama and Tokyo, had a party, and started shooting the next morning with a hangover.
After that we stayed in touch and I was invited to do small-scale shoots in Kamakura, while hiking privately or attending events, but when I started inviting Ryoji Honma of Brown by 2-tacs as a stylist, and art director Yosuke Abe to accompany me, it started to become a full-fledged photography trip.
Since then I've been invited to fly to places like Hokkaido, and during the midst of the pandemic I had the opportunity to ask my friend's in Taiwan to conduct a photo shoot for Yamatomichi. Here we are now, with Rikiya Nakamura as a photographer for the shoot in Yakushima. When I think about it, we have come a long way.
Nonetheless, I don't think the vibe has changed that much since the first shoot. As usual, the models were familiar friends, Hideki Toyoshima and his wife Kiyora, Naomi Kazama, my old friend Ai Watanabe, Makoto Fujiyama from the pop-up tent sauna party, and other friends and acquaintances with whom were connected through this community.
This community brought many of our friends together. I wonder what new faces this community will be seeing in the near future. This strange voyage continues…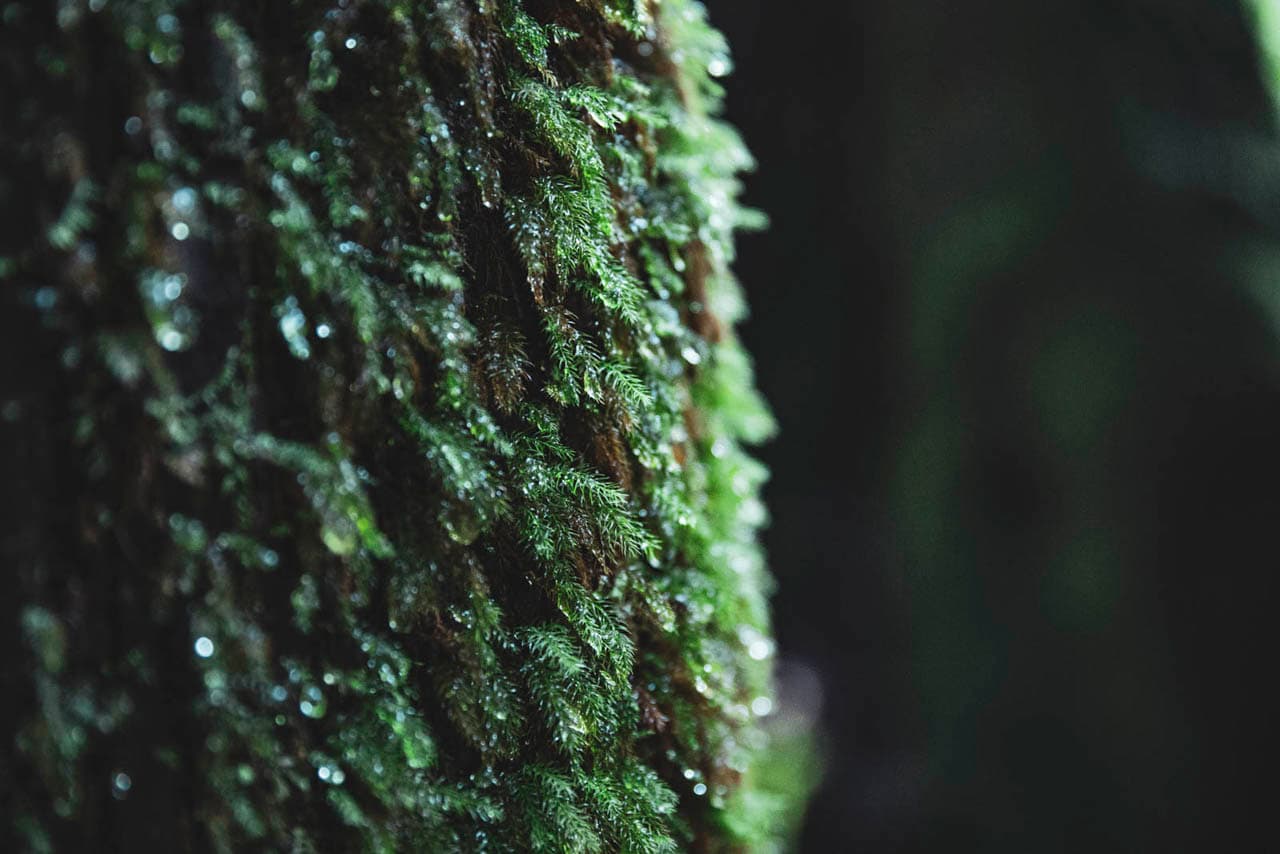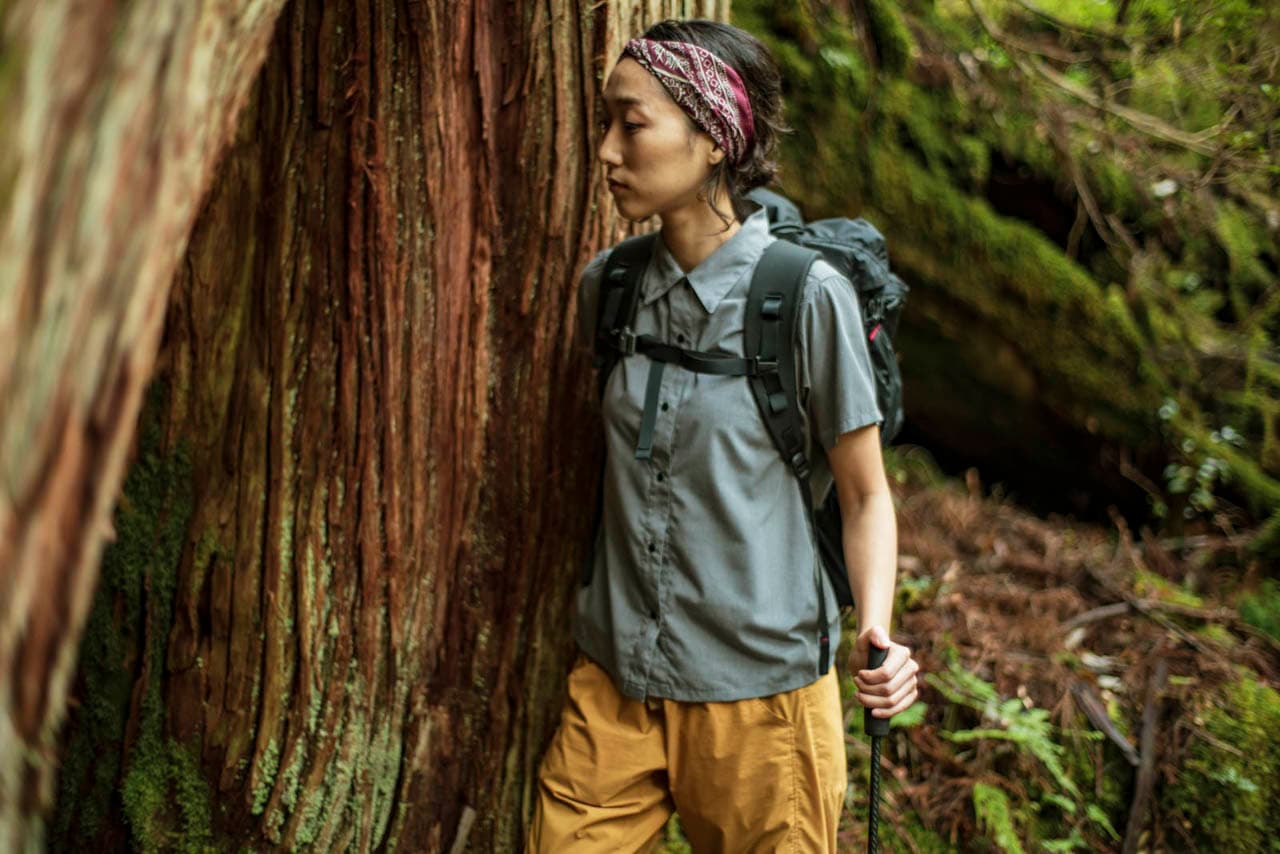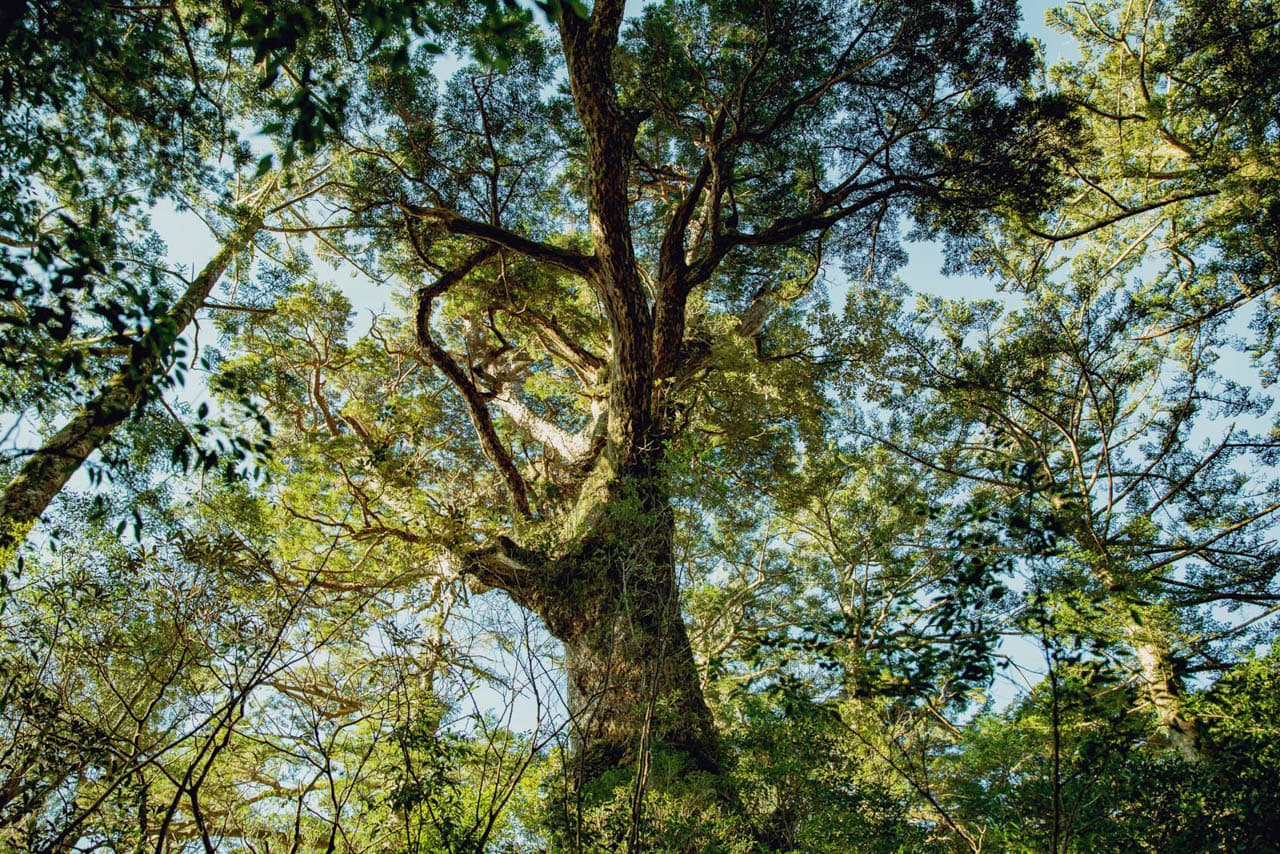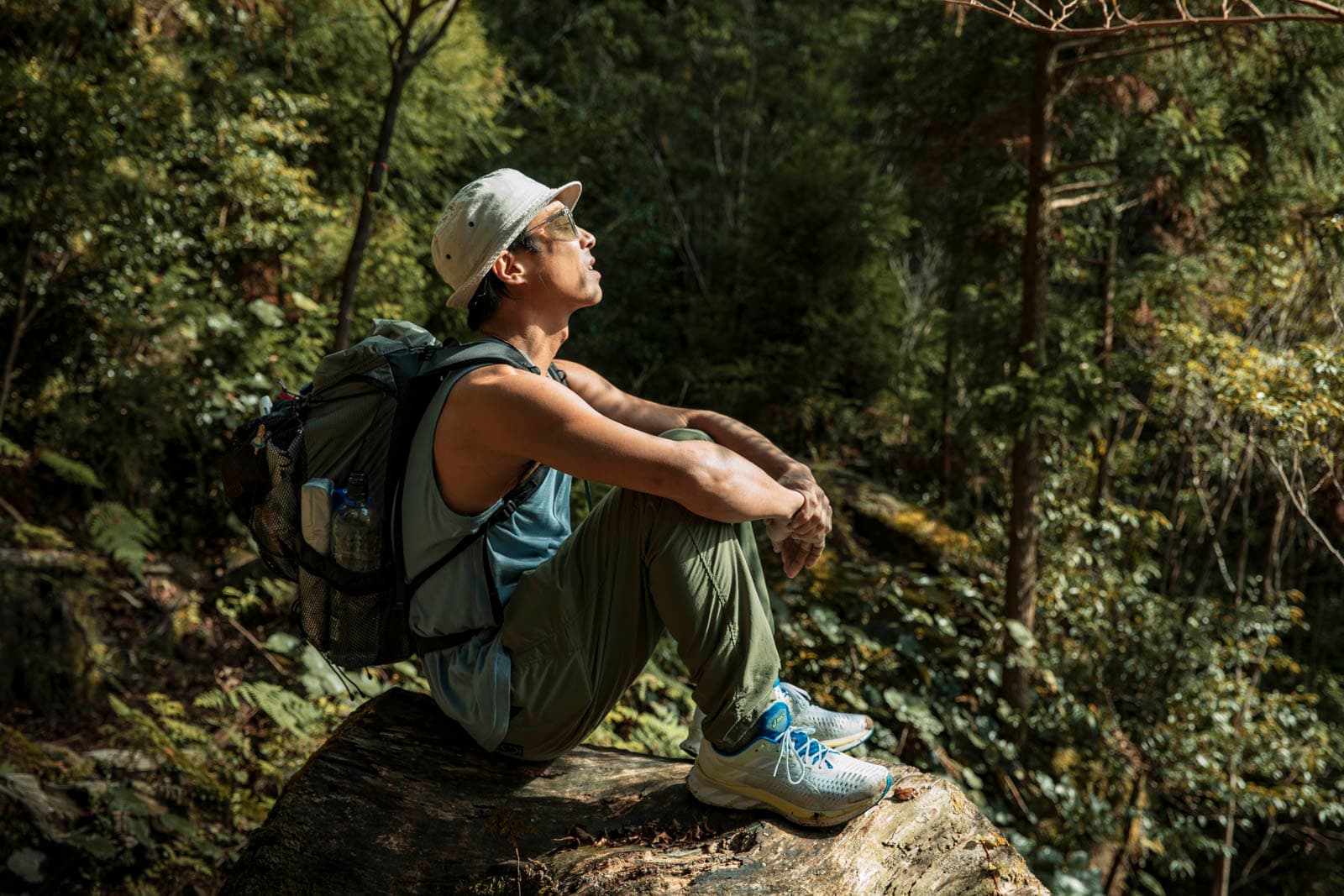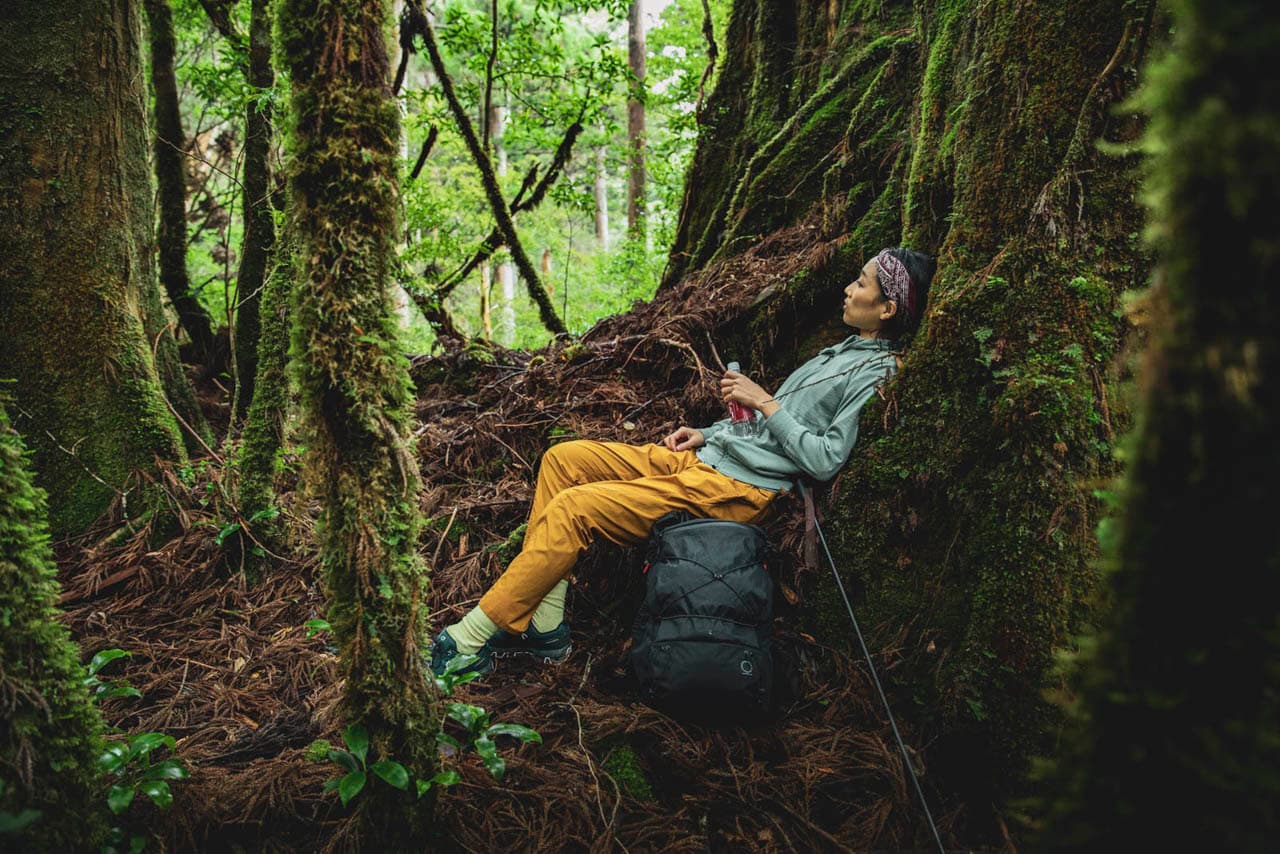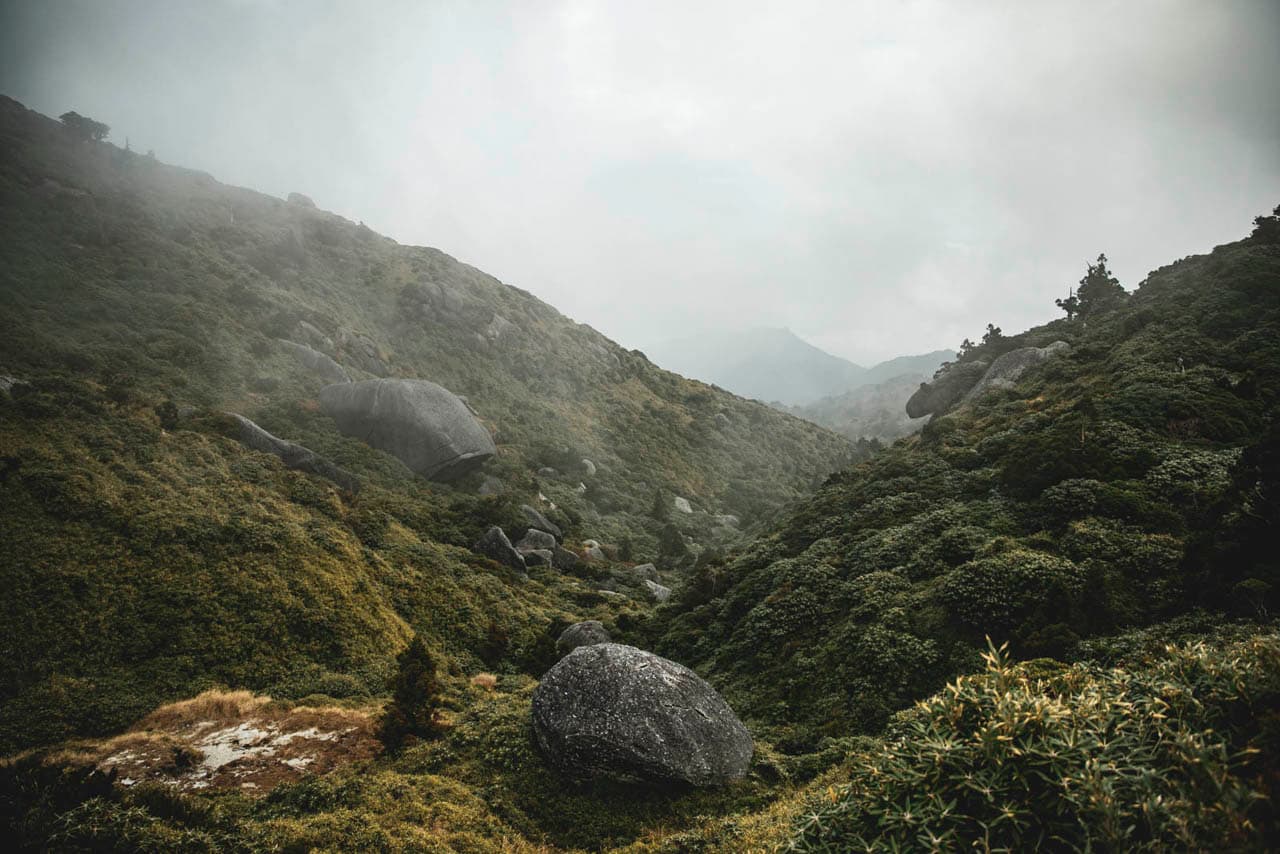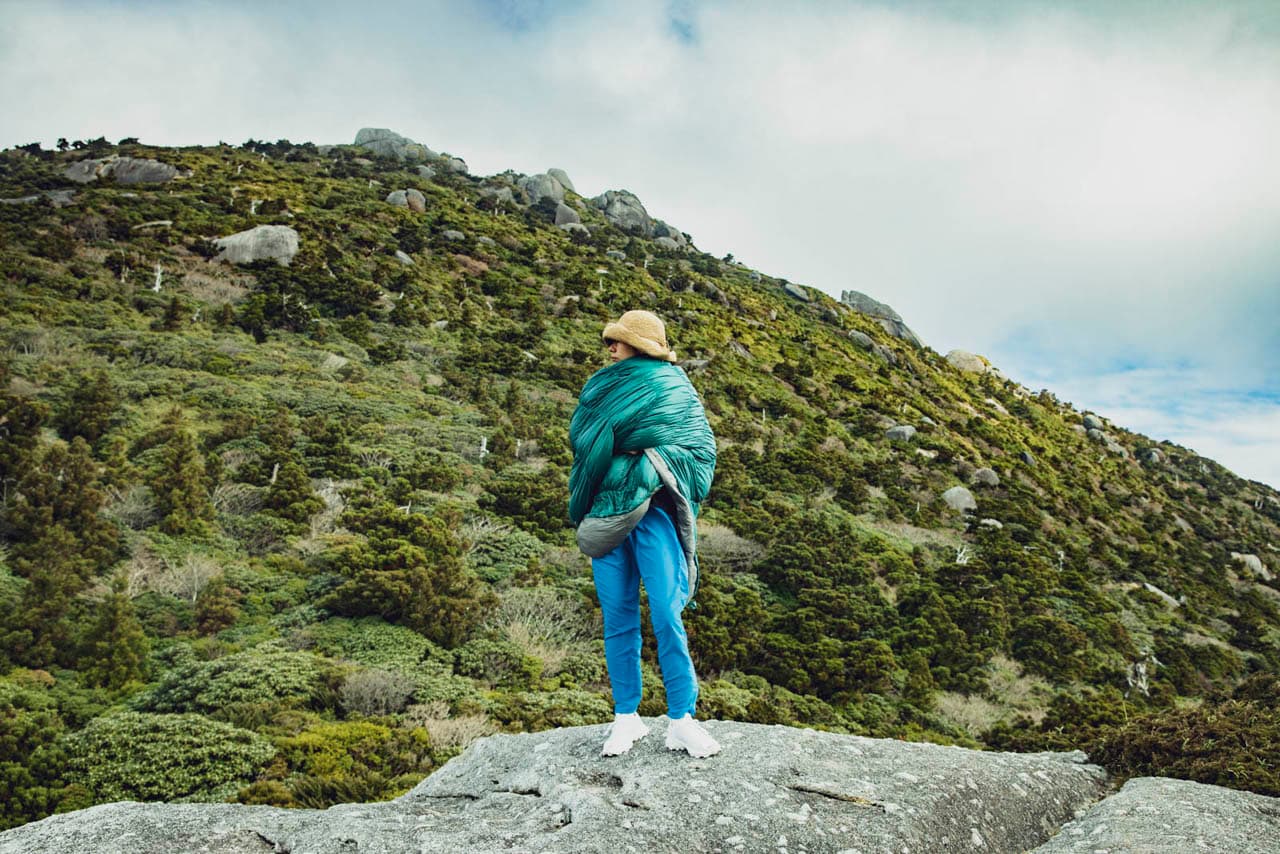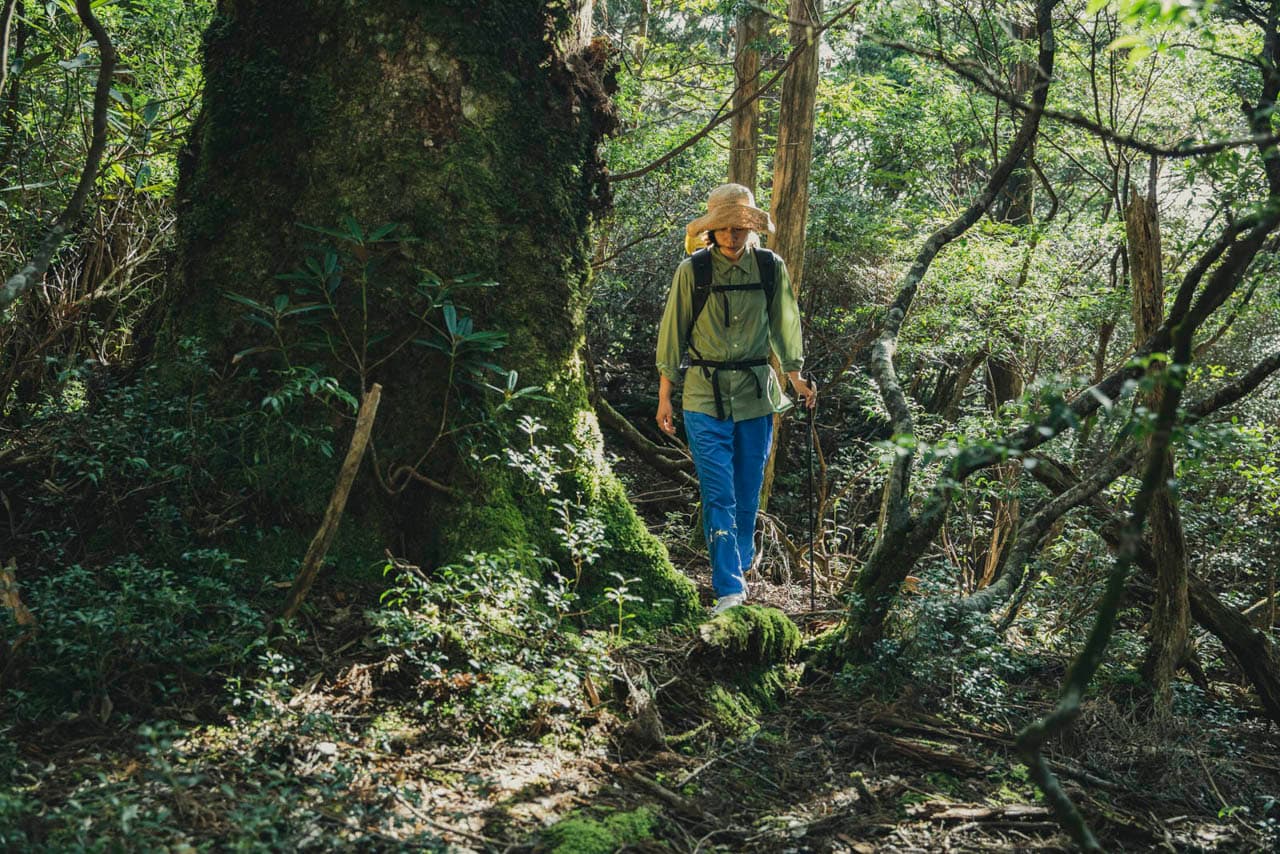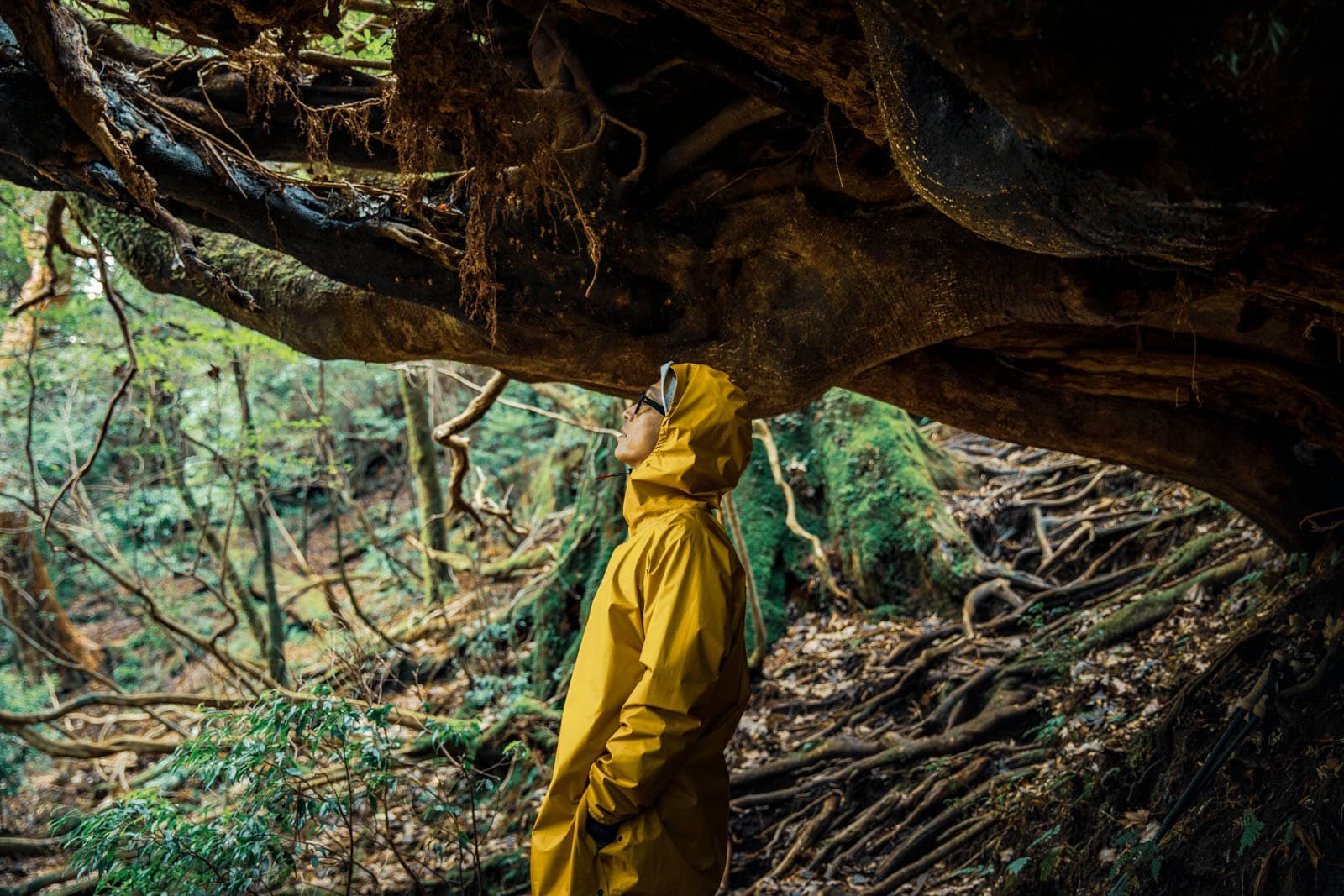 Photographer:
Rikiya Nakamura
Masaaki Mita
Model:
Hideki Toyoshima
Kiyora Toyoshima
Makoto Fujiyama
Ai Watanabe
Art Director: Yosuke Abe
Location Manager: Tabira
Production Manager: Junki Nakamura (Yamatomichi)
Director: Akira Natsume (Yamatomichi)
Special Thanks:
SAUNTER Magazine
Kaori Makino