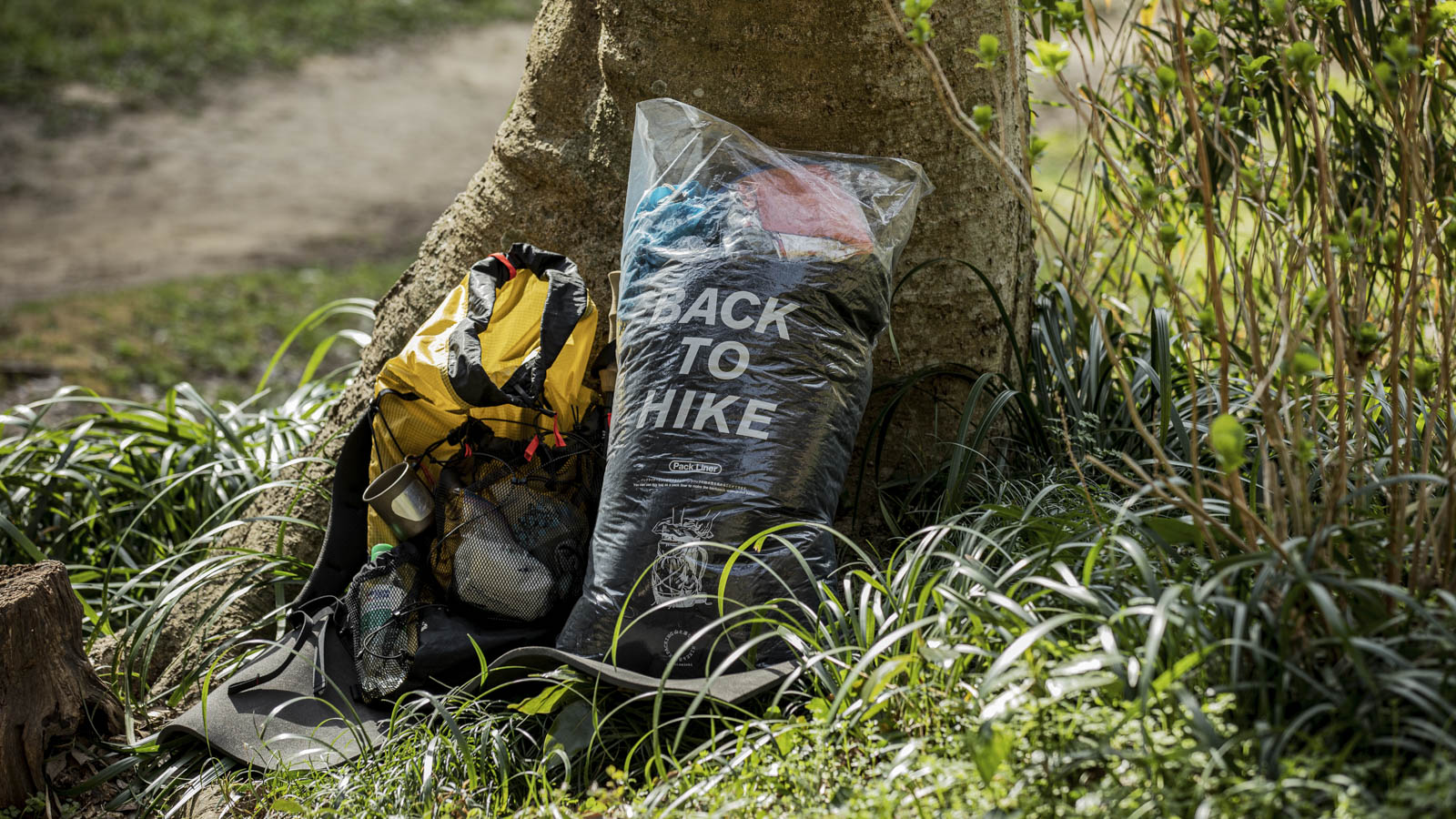 Pack Liner (3pcs.)
42g
¥550 (Set of 3, tax included)
Reuse your plastic!
All our backpacks are shipping in perfectly fitting plastic bags. We have been using these as pack liners for years and thought it was about time we spread the word.
We have been telling our dealers and customers to reuse the shipping bags as liners for some time, but sadly, most people just throw these away after unpacking.
Because these bags are too good to be discarded, we decided to stamp our logo on them and sell it in sets of three. Of course, we continue to ship our backpacks in these bags too.
Made in Chiba, Japan
Material:
100% Polyethylene
Weight:
42g / 1pc.
Size:
H900mm x W500mm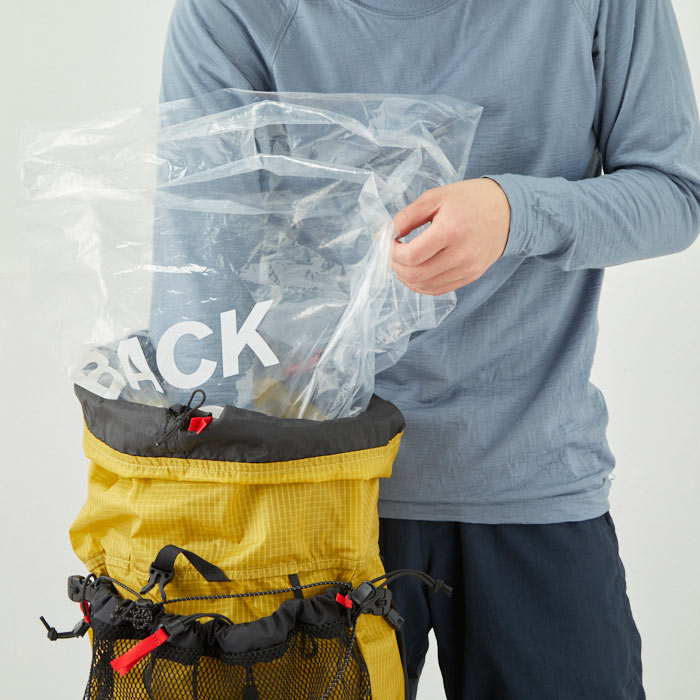 1. Place the pack liner in the backpack.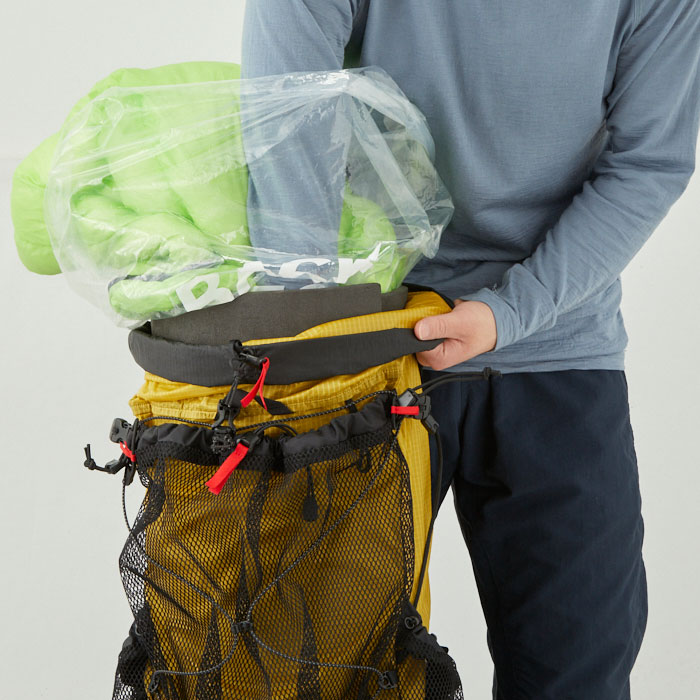 2. Pack something that you want to keep dry such as your sleeping bag*, down jacket, change of clothes, and electronic devices.
3. Fold the opening several times to close, and pack your cookware and cutlery, food, and other items**.
*For the reasons below, it is recommended to pack a sleeping bag directly, without its stuff sack:
1. By packing without the stuff sack, the fill power of the sleeping bag stays fresh.
2. The softness of the sleeping bag enhances the comfort around the hip.
3. The bottom part becomes softer and makes it easier to access the water bottle in the side pockets.
4. The sleeping bag swells and fills the gap inside the pack, thus improving the stability.
5. The light sleeping bag is allocated at the lower part, while the heavy items are at the upper part, providing a good load balance and comfort.
**Pack something that must be kept dry inside the Pack Liner. Other items are to be stored separately in Ziplocs for better usability and water resistance.
Please Note
Please be careful when you pack pointed items as they may penetrate the Pack Liner.
Payment
We only accept payment by credit card. We currently do not accept payment via bank transfer from overseas accounts.
We accept the following Credit Cards: Visa, Master, American Express, and JCB.
To download your receipt, please click the link included in the Dispatch Notice, which we will send by email as soon as the items are dispatched.
Delivery
We will ship by DHL for overseas customers (excluding China, Hong Kong, Taiwan, Korea and Russia). For customers in China, Hong Kong, Taiwan, Korea and Russia, we will ship by EMS only. Shipping costs vary depending on your country and region.
BUY