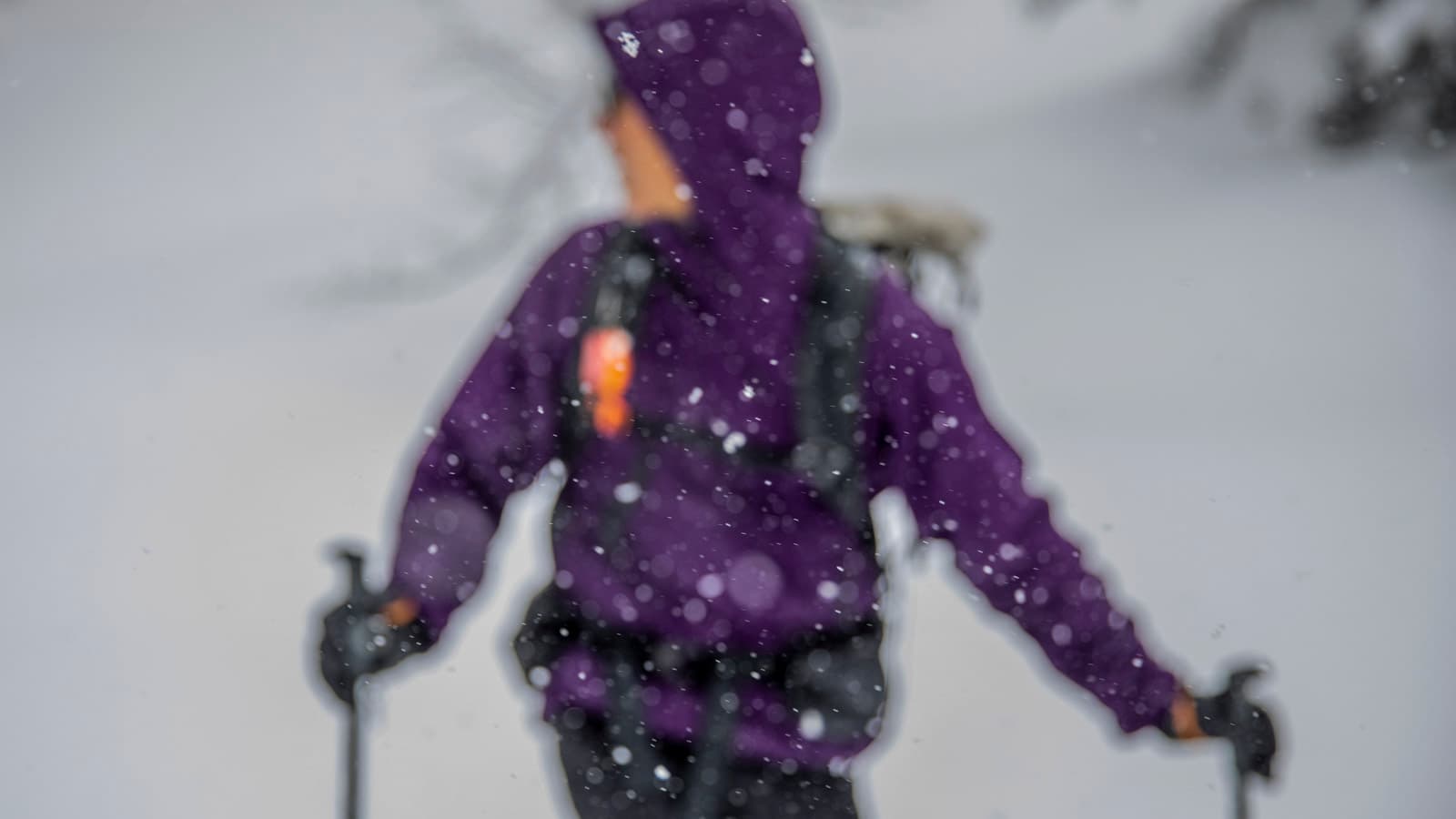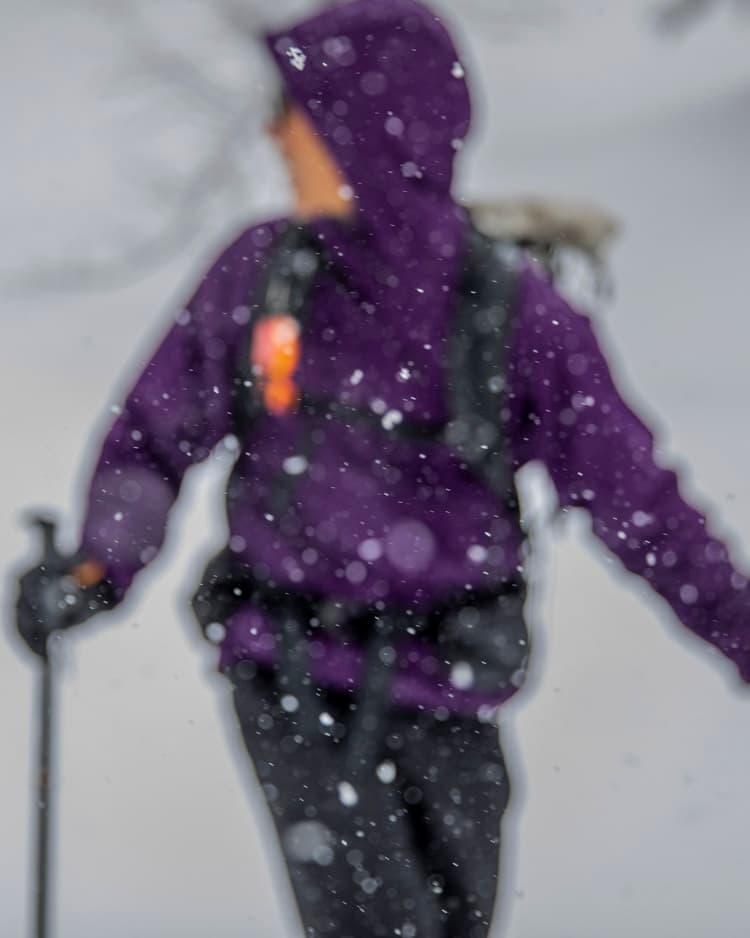 Daisetsuzan / Niseko
Photo Gallery 2021
2021.12.24
Highlights from our spring/winter photo shoots.
Because of the inevitable delay between the product launch and the photoshoots, choosing a location is always a problem. In recent years, we have been shooting more and more in Hokkaido, which has a slightly different seasonal climate from the mainland.
Since last year, HLC Hokkaido has been in full swing, and this year we have been shooting in Niseko and Daisetsuzan; two areas with which we have had close ties. The relationship between Yamatomichi and Hokkaido continues to deepen.
Photos and Text by Misaaki Mita (Yamatomichi JOURNALS)
Life is short and Hokkaido is infinite
It's a little embarrassing to say, but I had never been to Hokkaido until 4 years ago.
When I visited Hokkaido for the first time for a photo shoot, I was so overwhelmed by the beauty of the scenery that ran across from Shin Chitose to Asahikawa, It made me realize my ignorance of not coming here earlier on. Why didn't anyone tell me that Hokkaido was so beautiful!
I could go on and on about the charms of Hokkaido, but above all, I like the fact that the low humidity makes the air feel completely different from the mainland. When the air feels different, it's a different world . To me, Hokkaido is a different country with rich nature, delicious food and, coincidentally, everyone just happens to speak Japanese.
Before I knew it, I had been visiting Hokkaido every year since my first visit 4 years ago. This year, in particular, I am thrilled to have been able to visit Hokkaido twice for this shoot. It used to puzzle me when I heard that Hideki Toyoshima, the project director of Yamatomichi HLC and the model for this shoot, has been skiing and living in Niseko every winter and spring for almost 10 years. But now I understand why.
However, I have yet to visit Shiretoko, Hakodate, or Wakkanai. There are still many places I want to visit in the east, north, and south of Hokkaido. Hokkaido and the world is an endless adventure, but life is far too short. Keeping that at heart, I can't wait to go back to Hokkaido to once again feel the fresh and beautiful air of this unique Japanese island.
Daisetsuzan
June 2021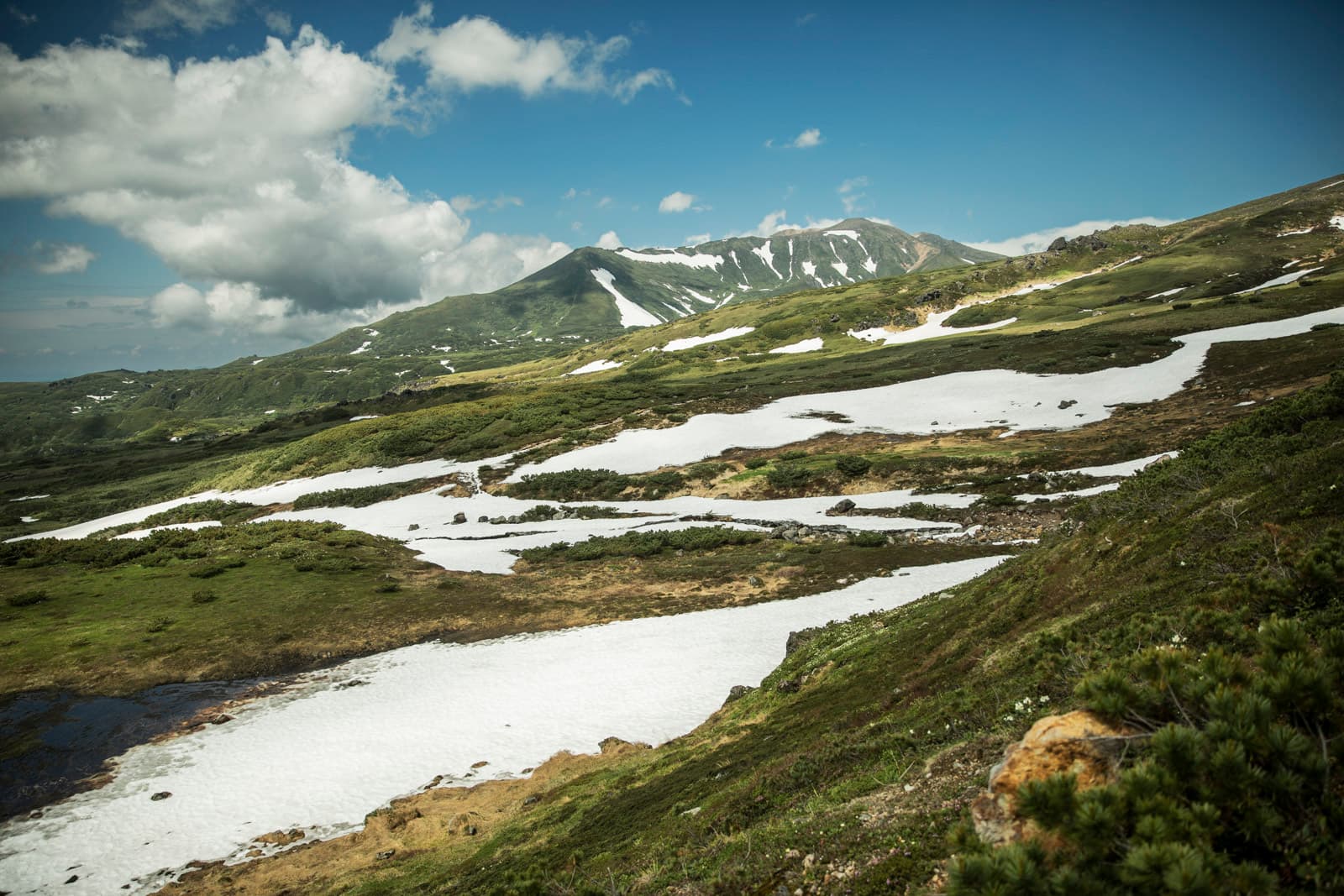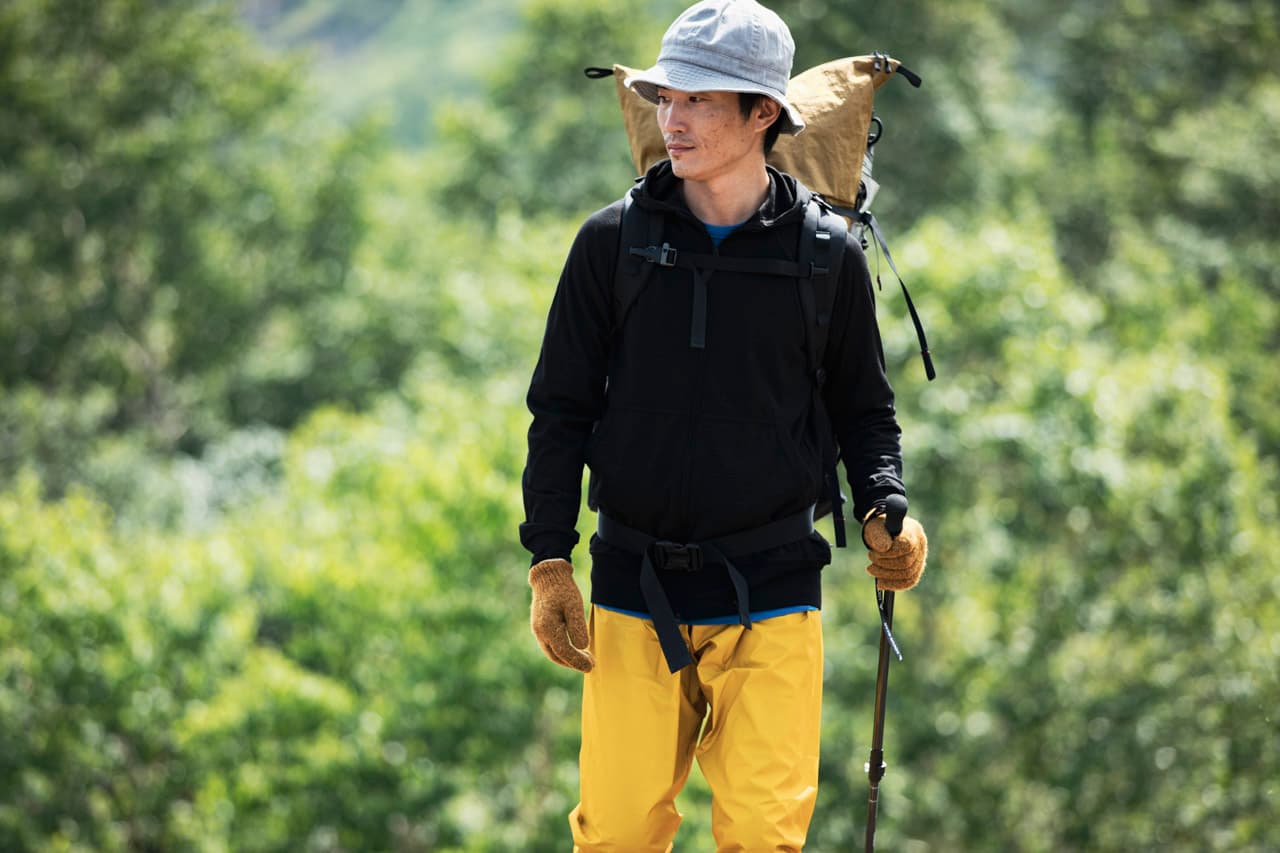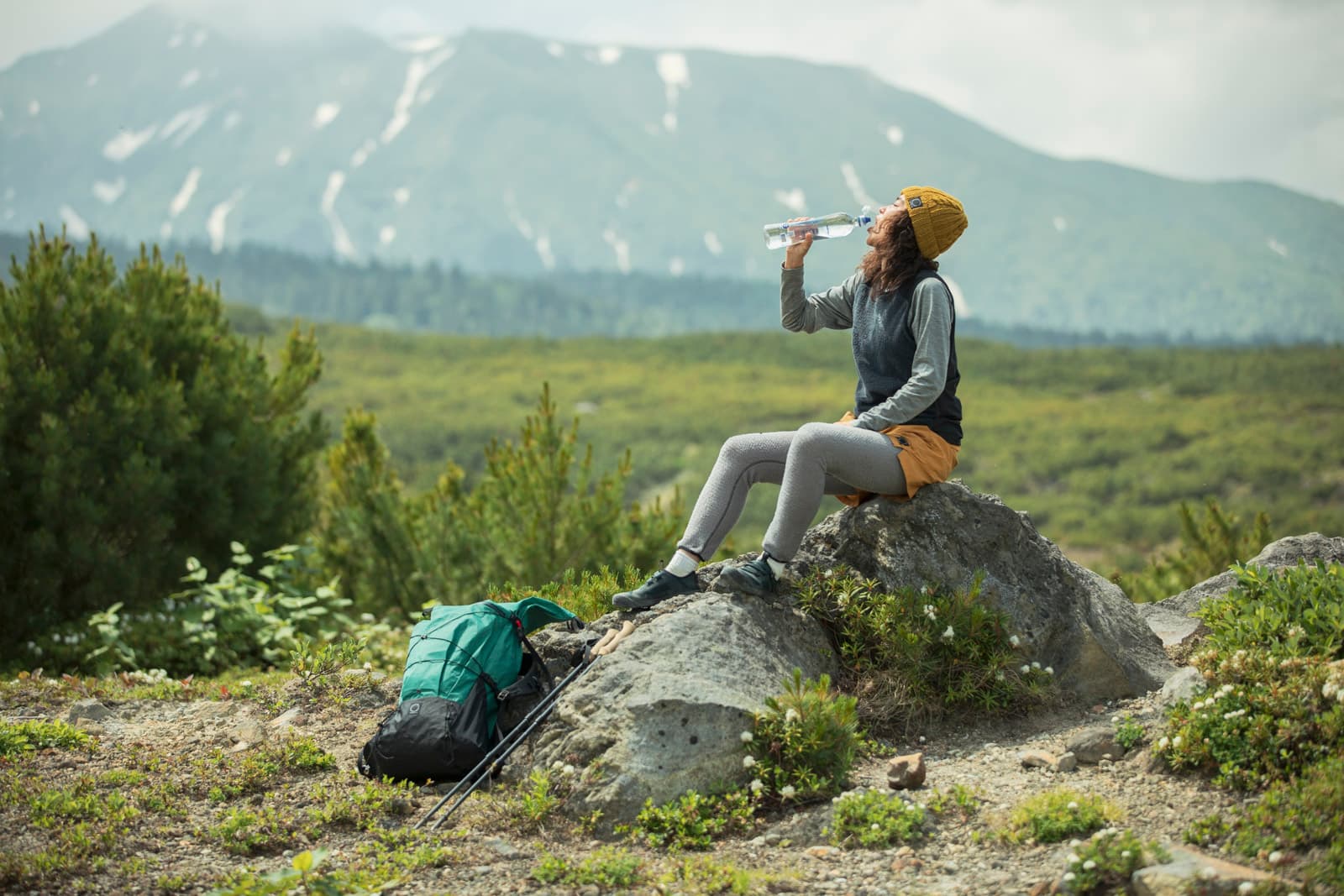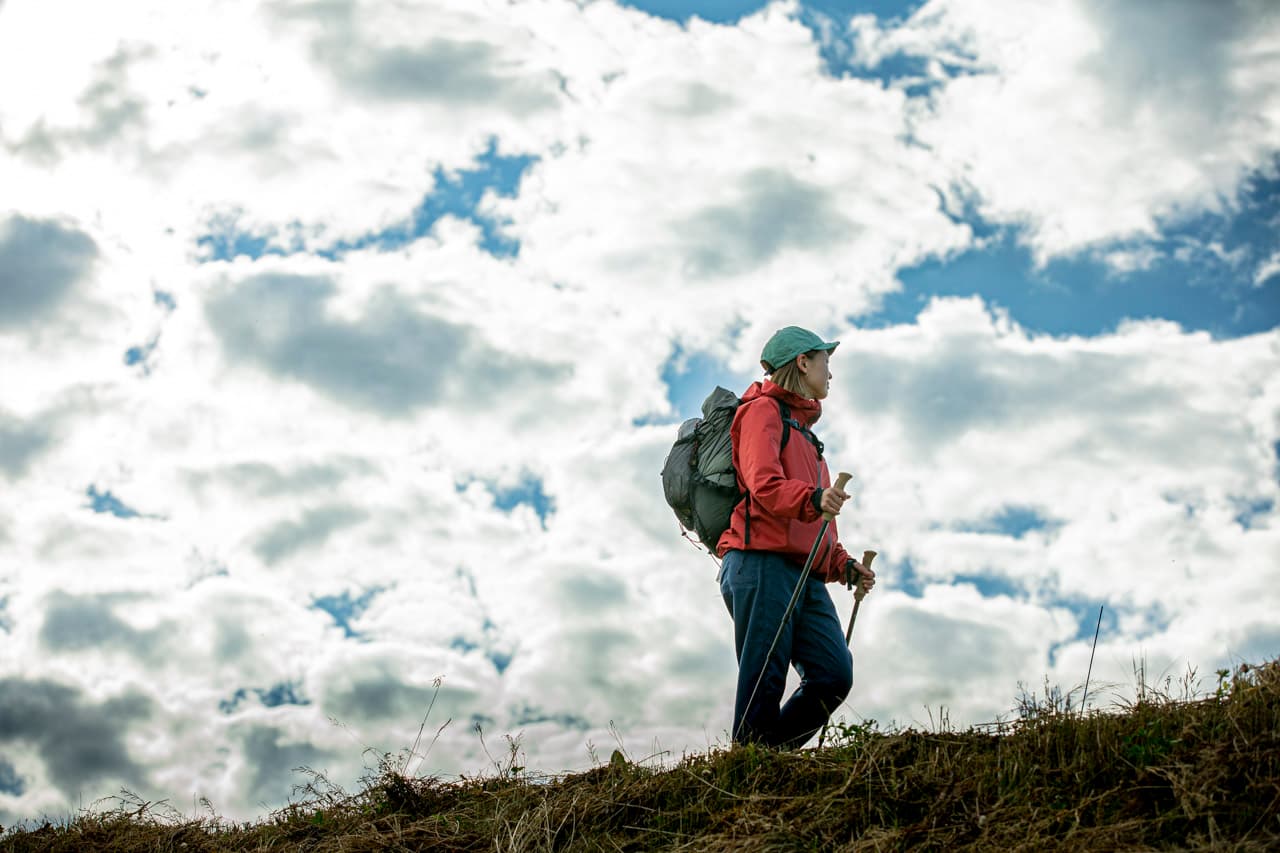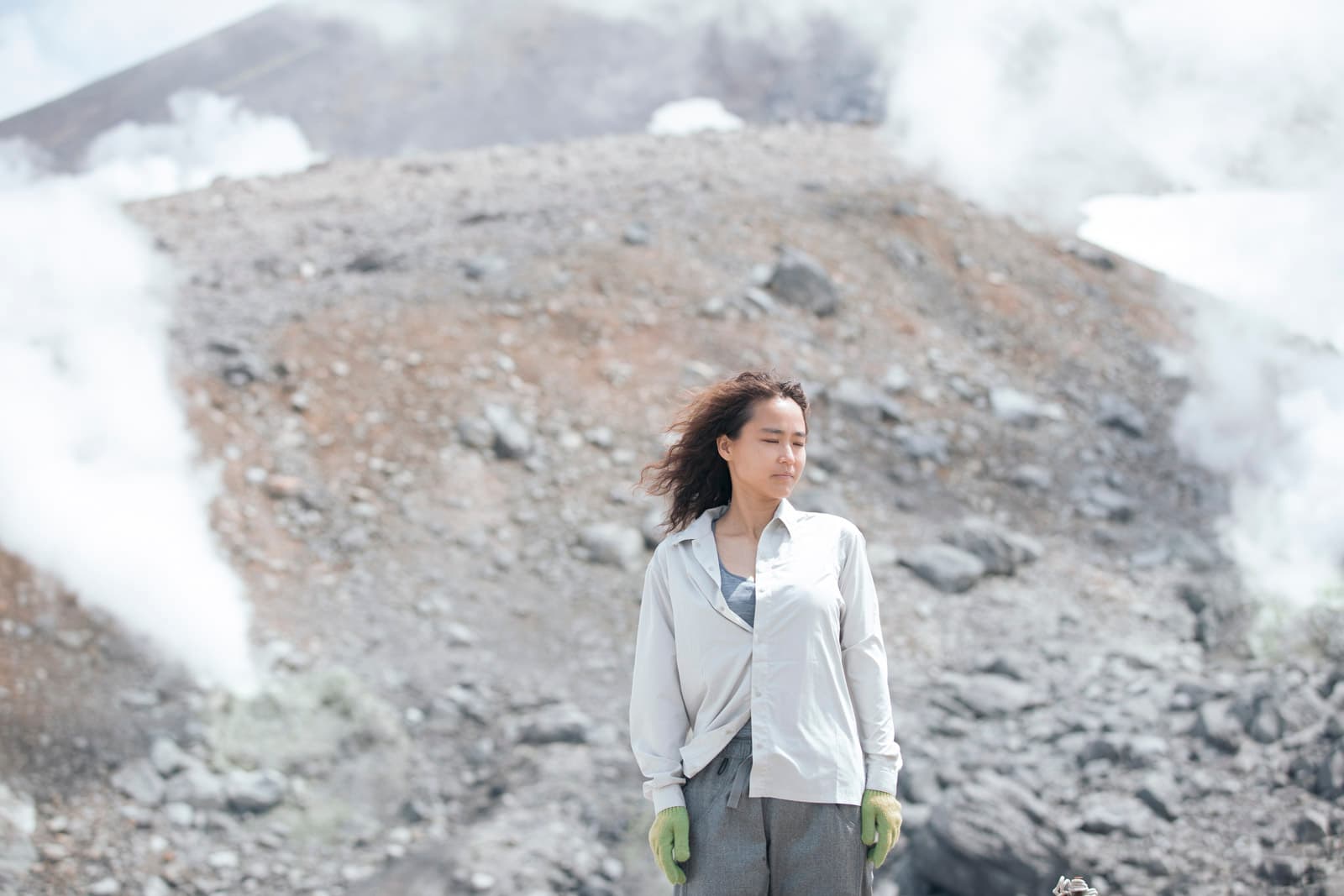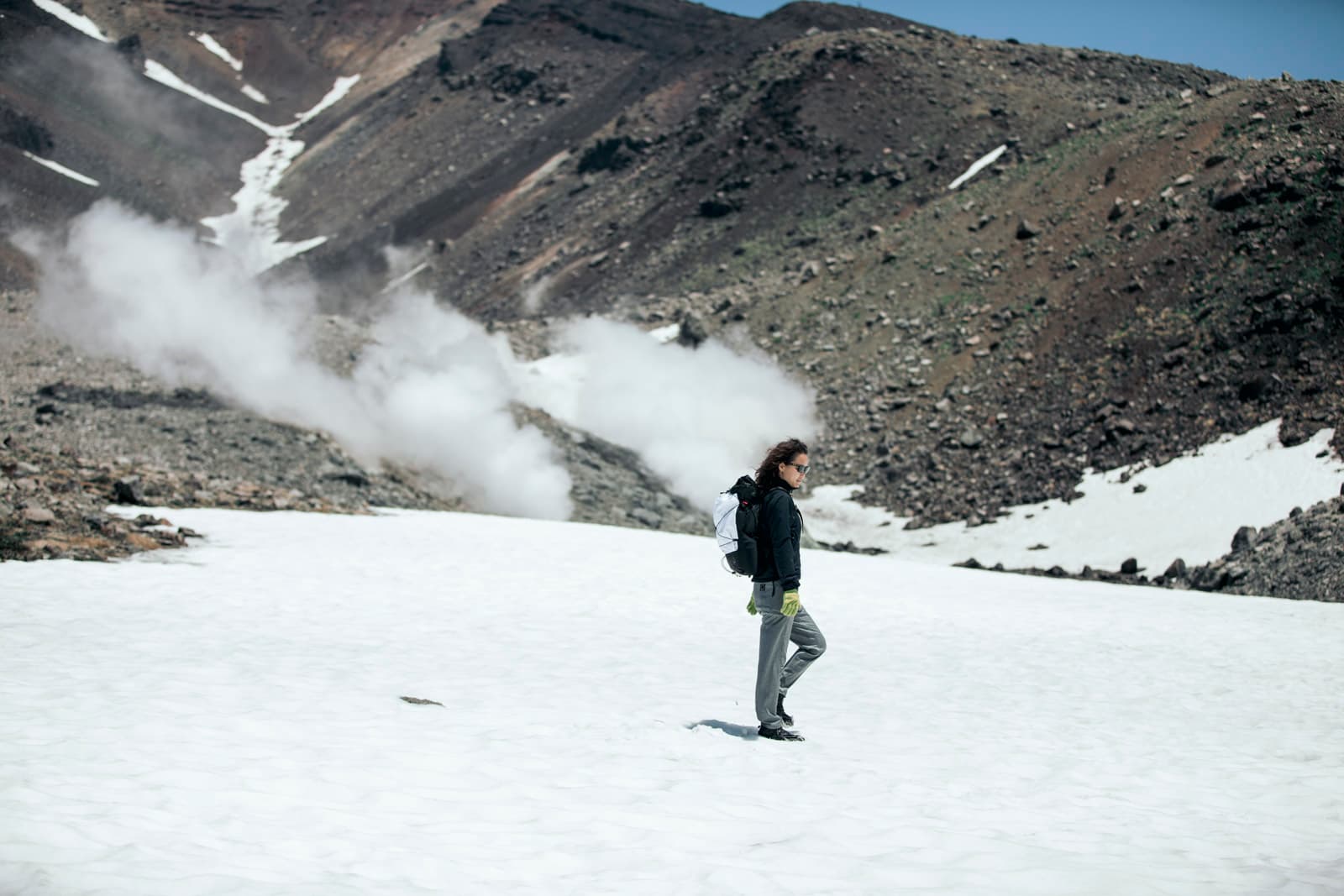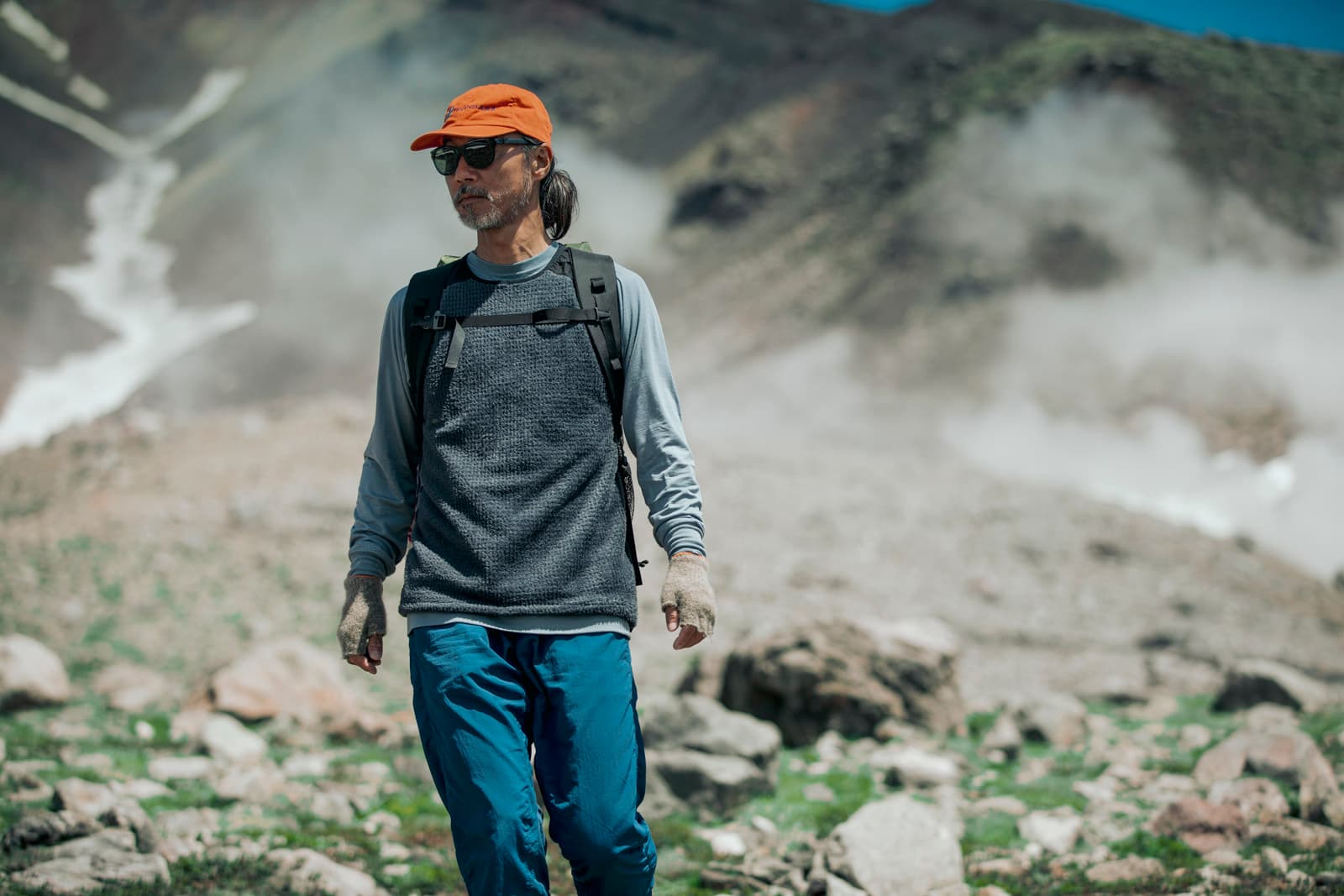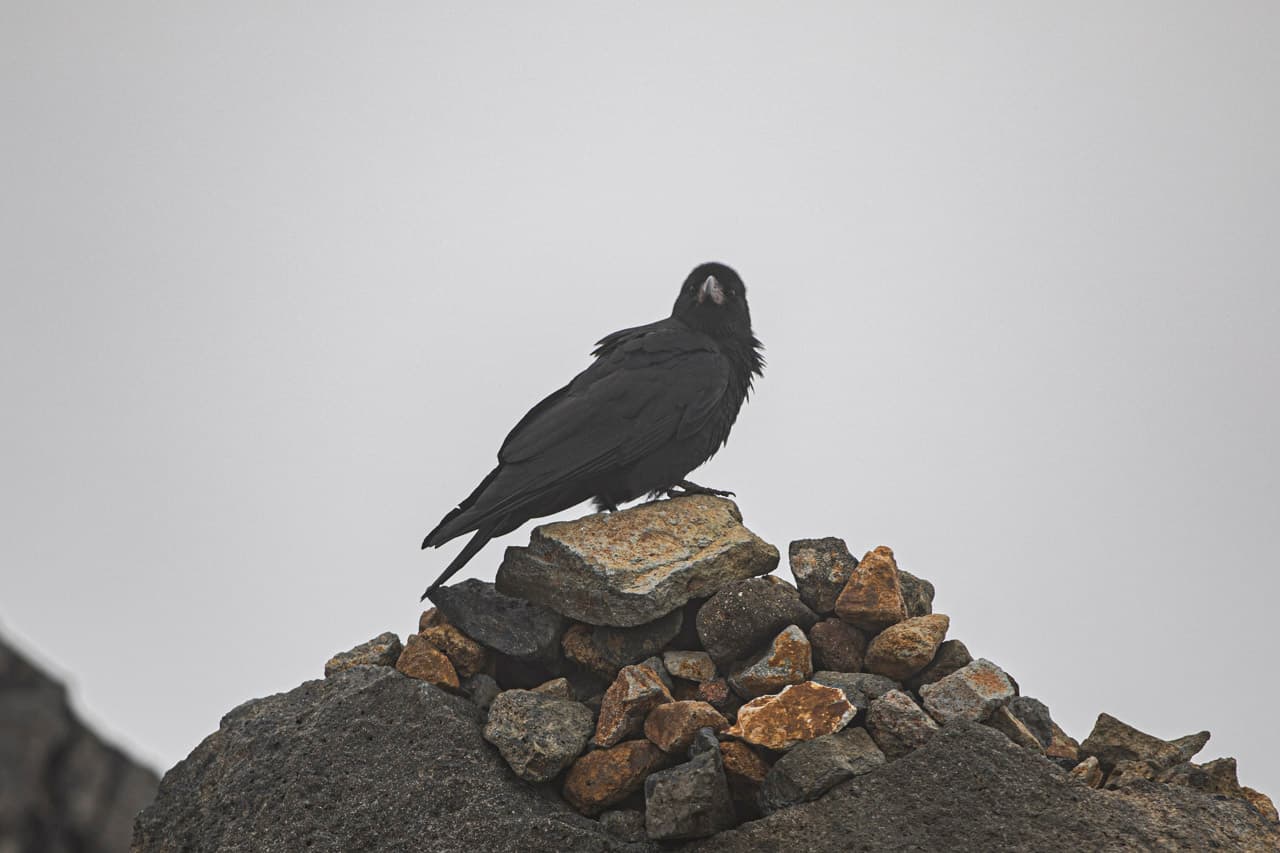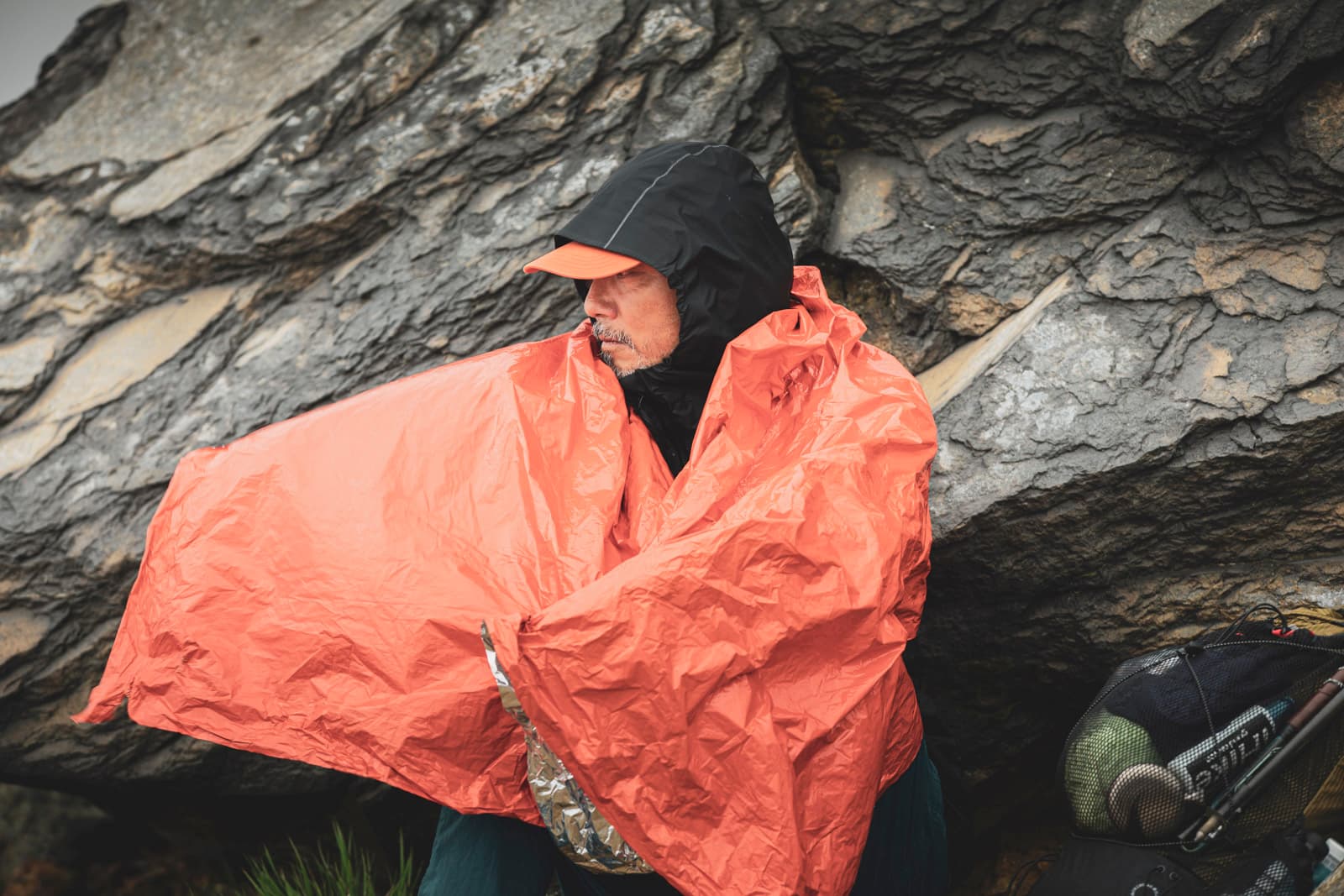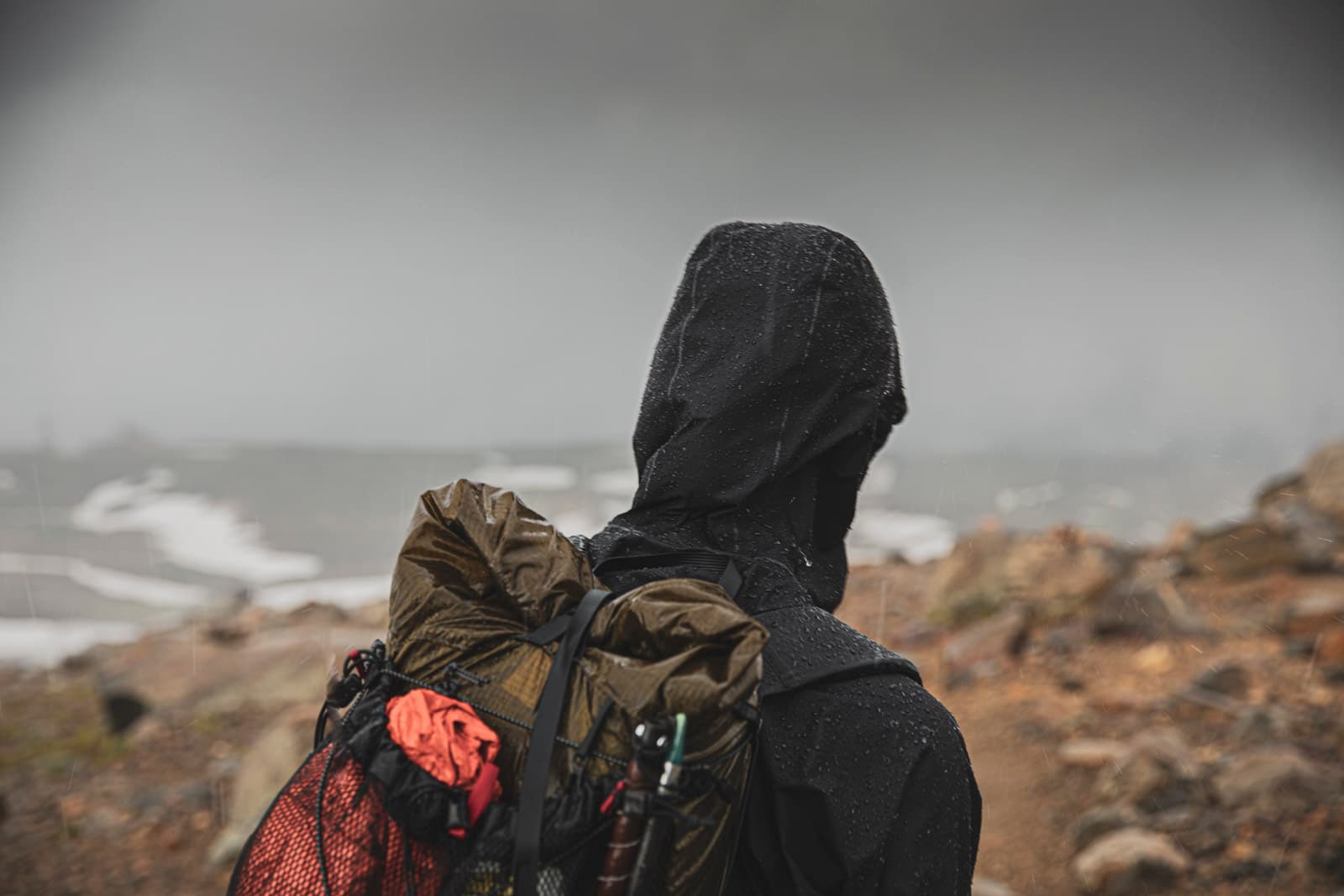 Niseko
February 2021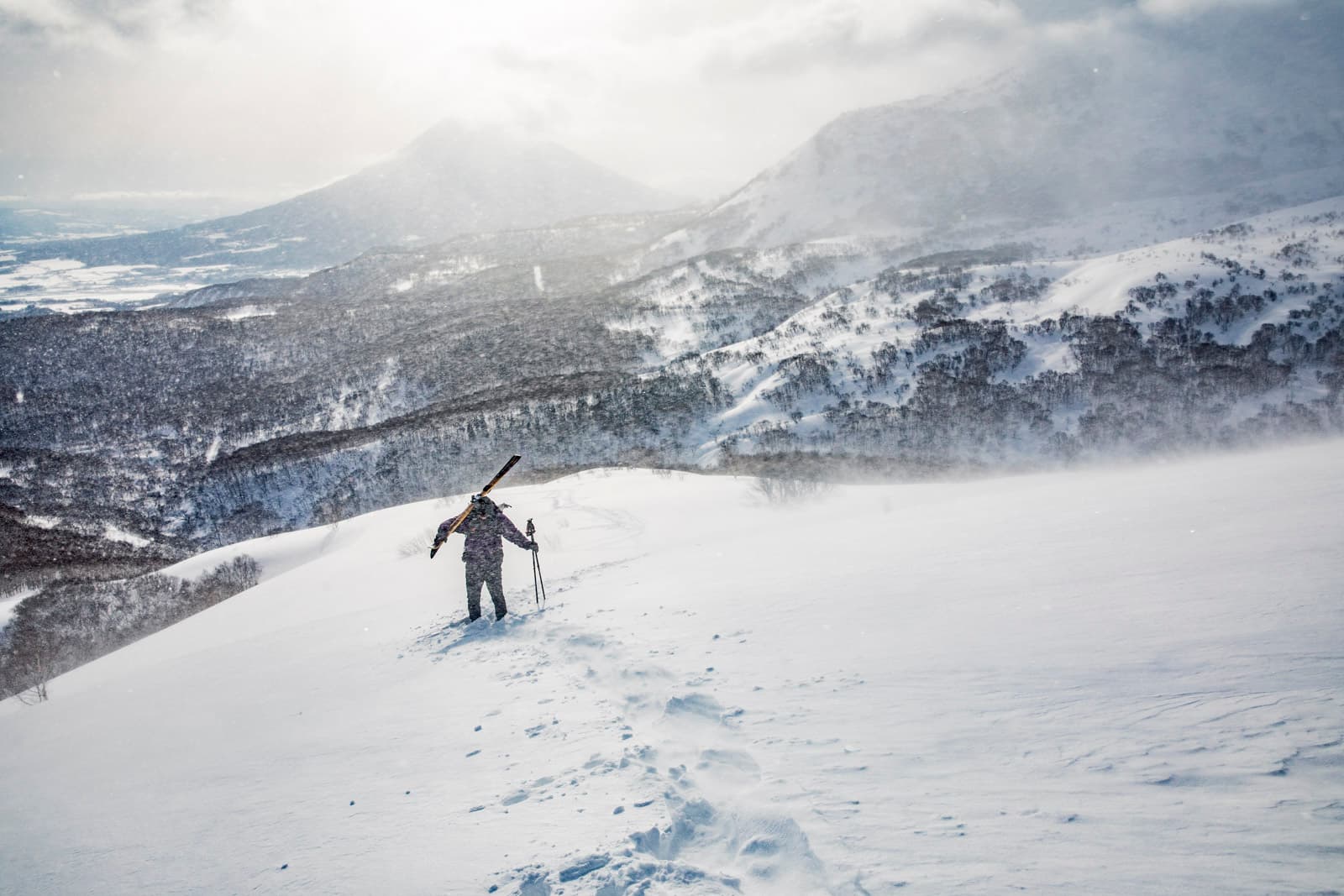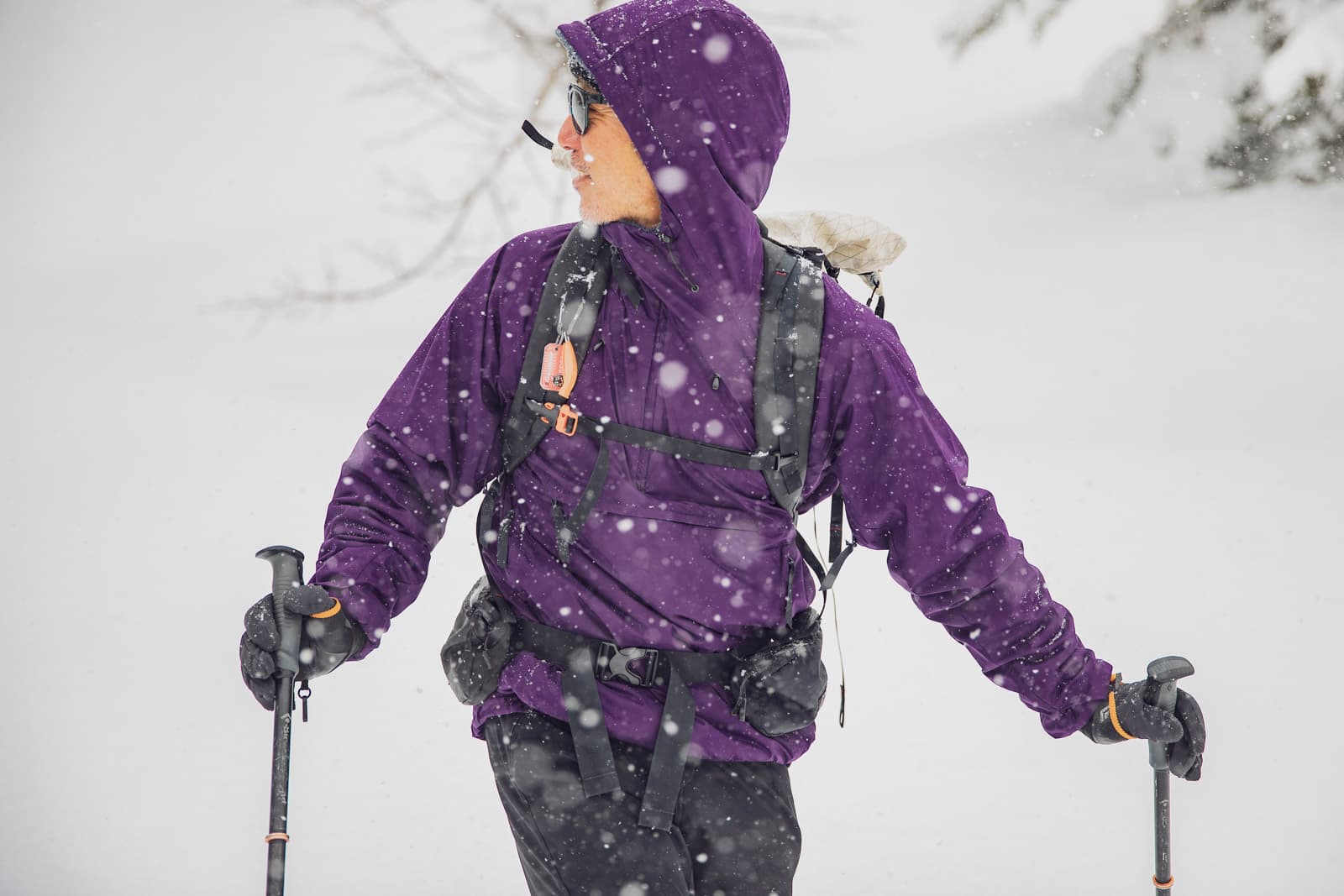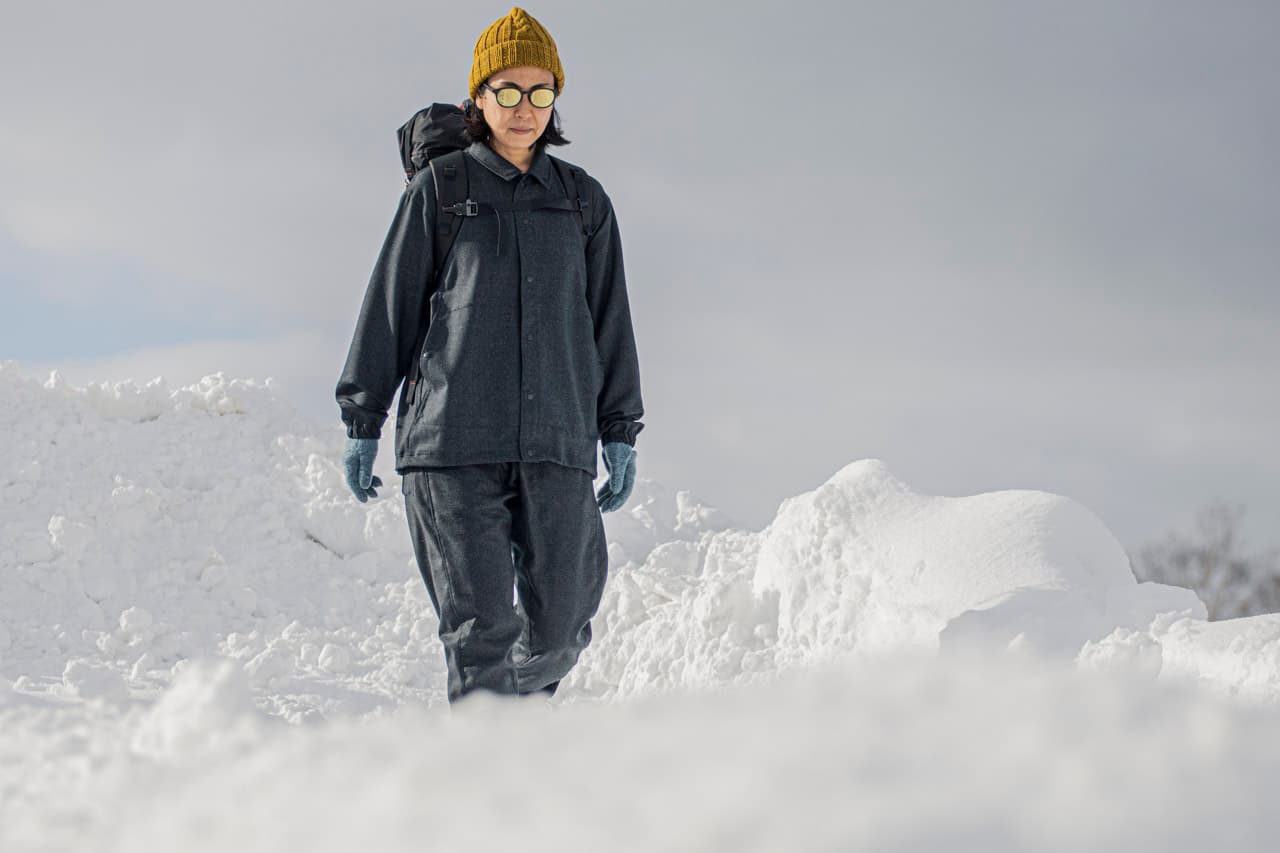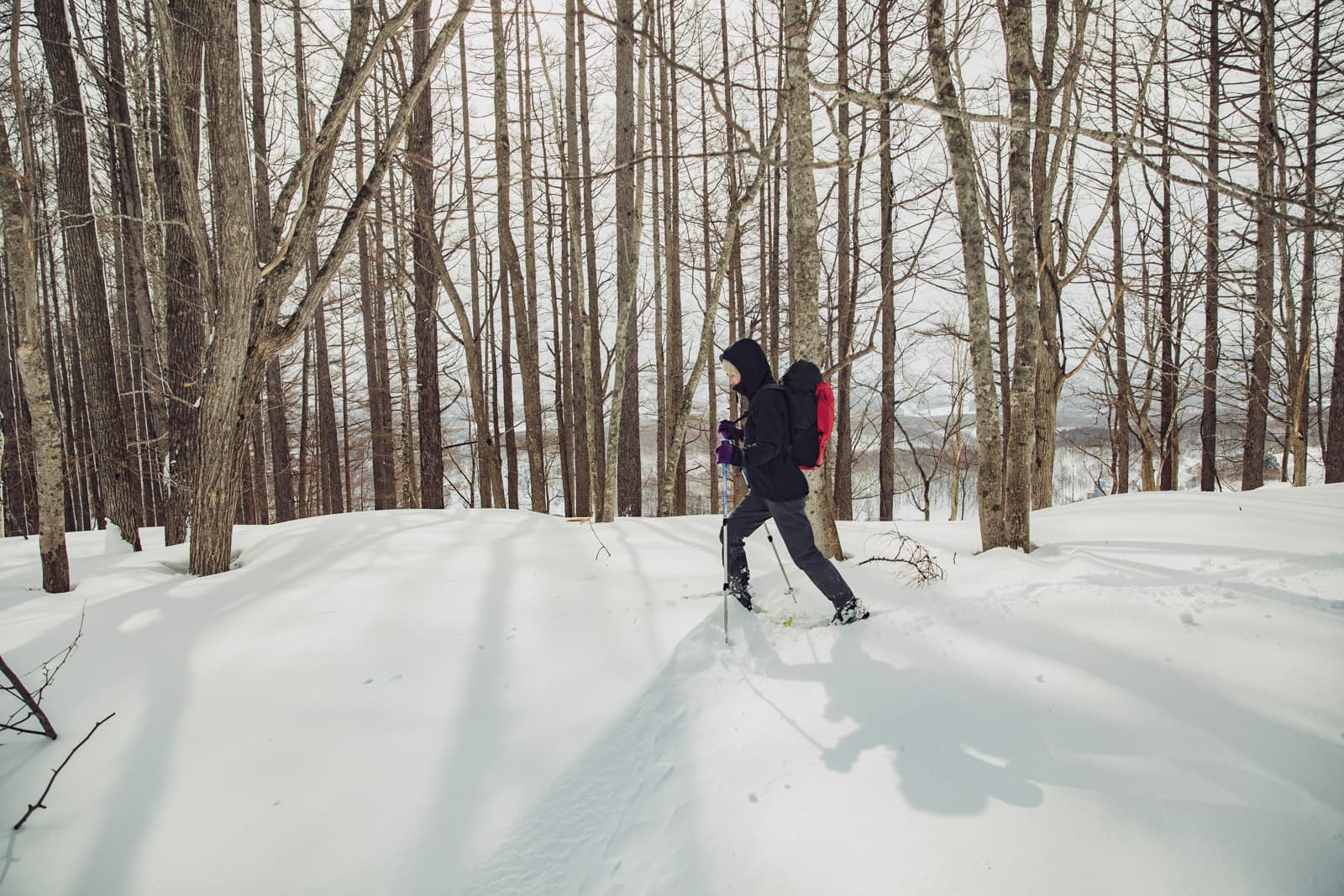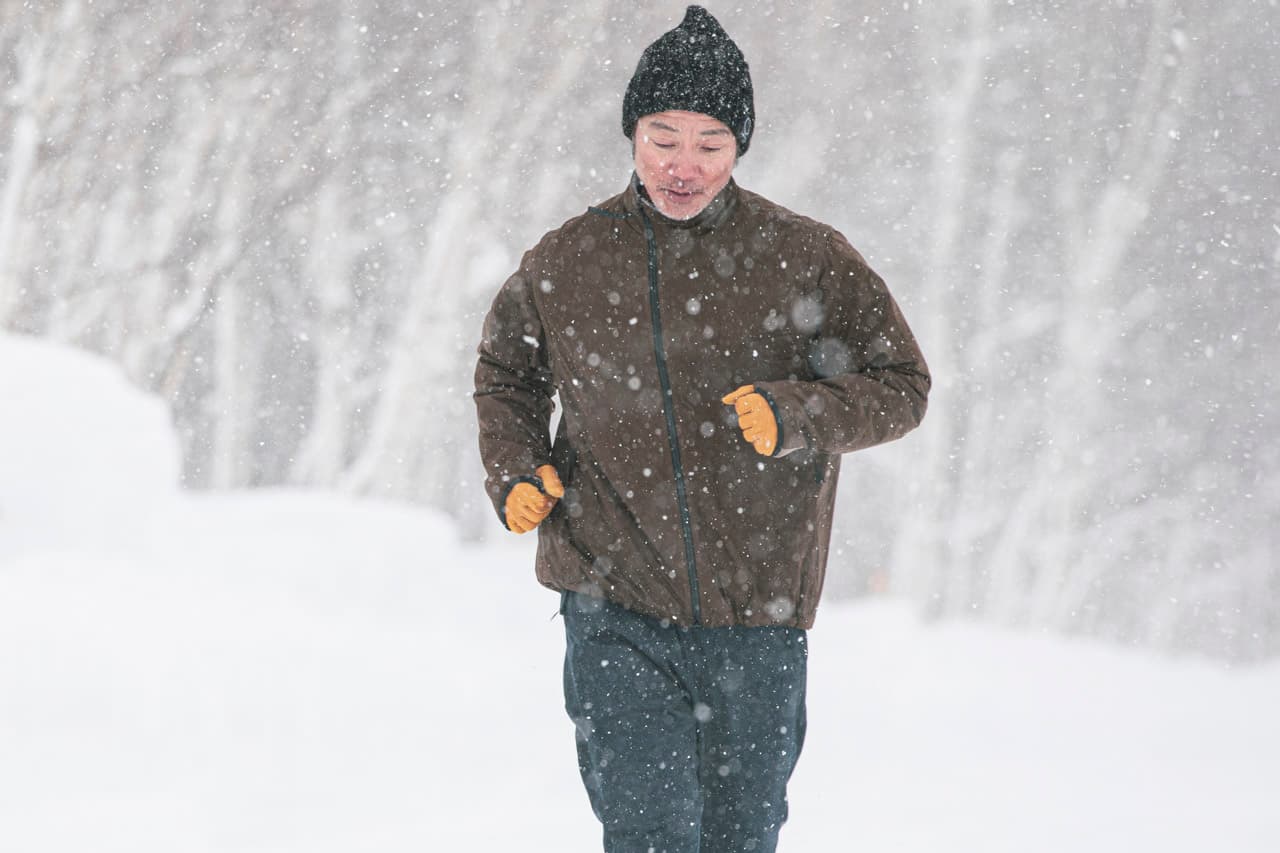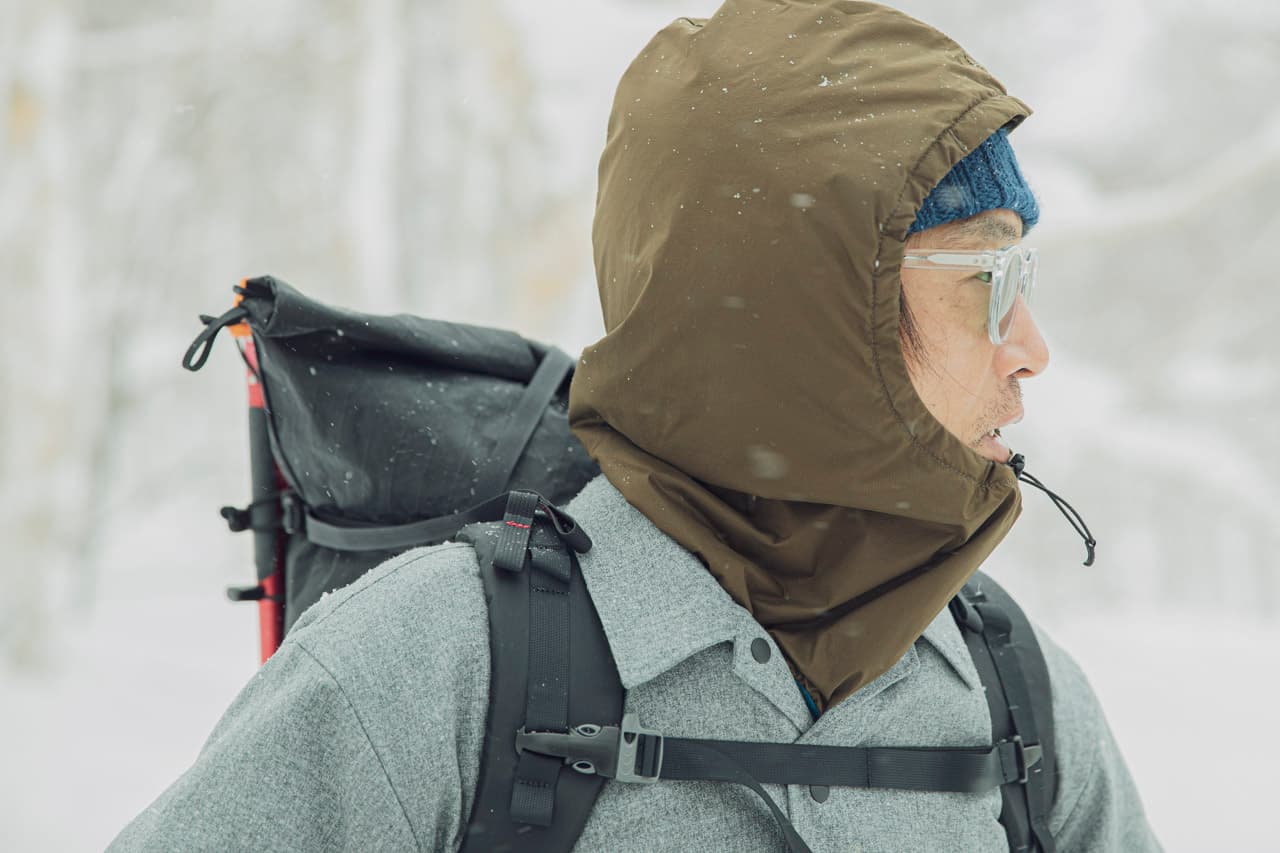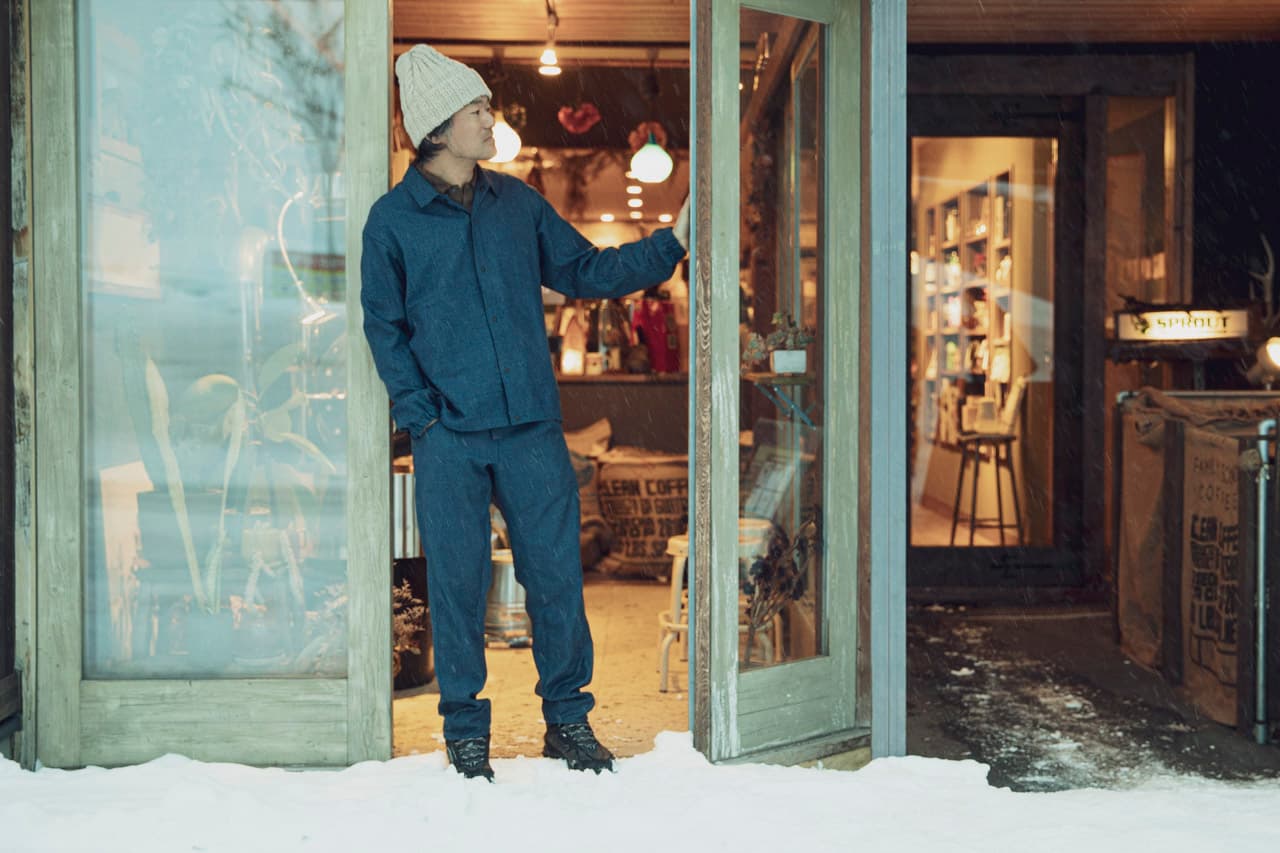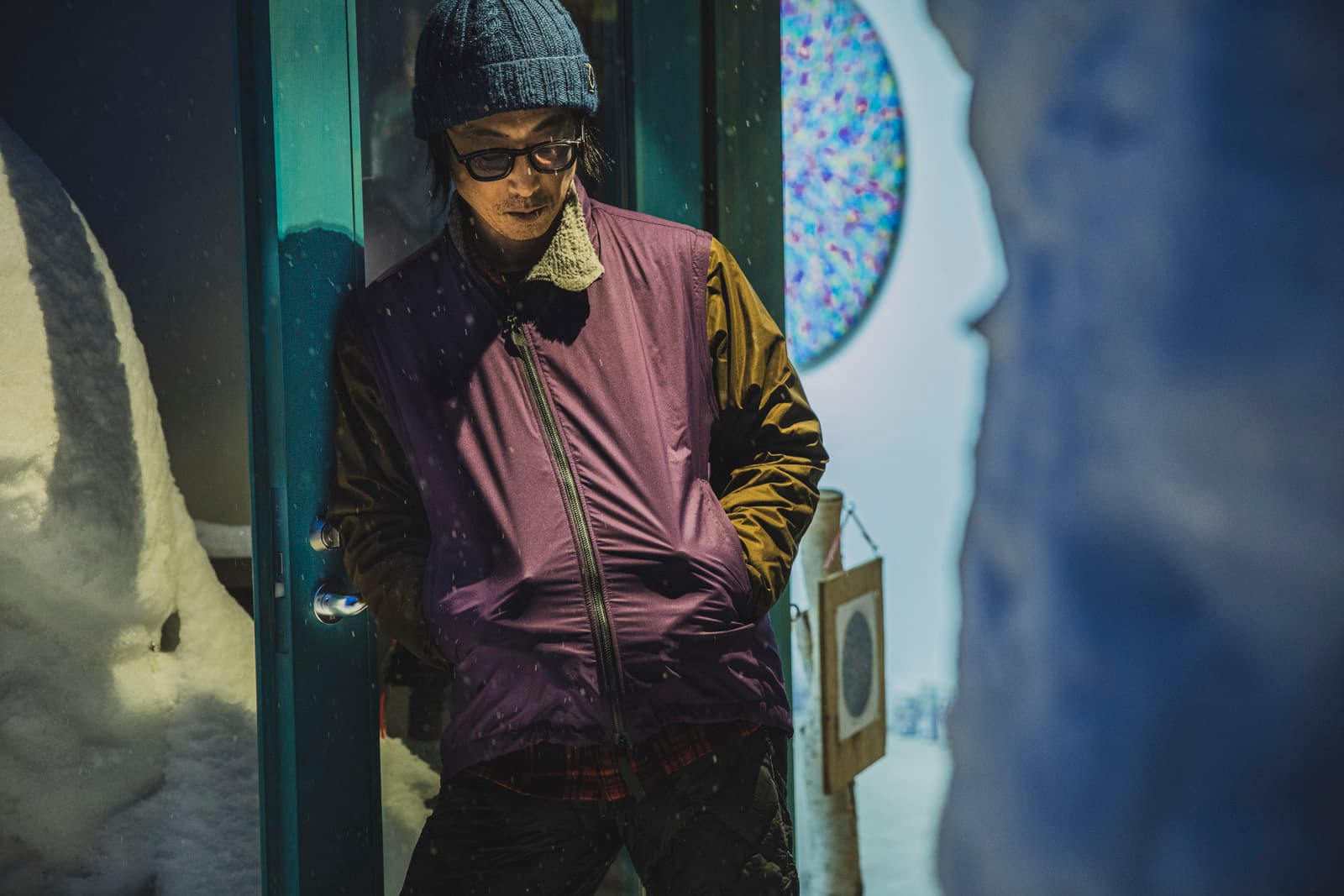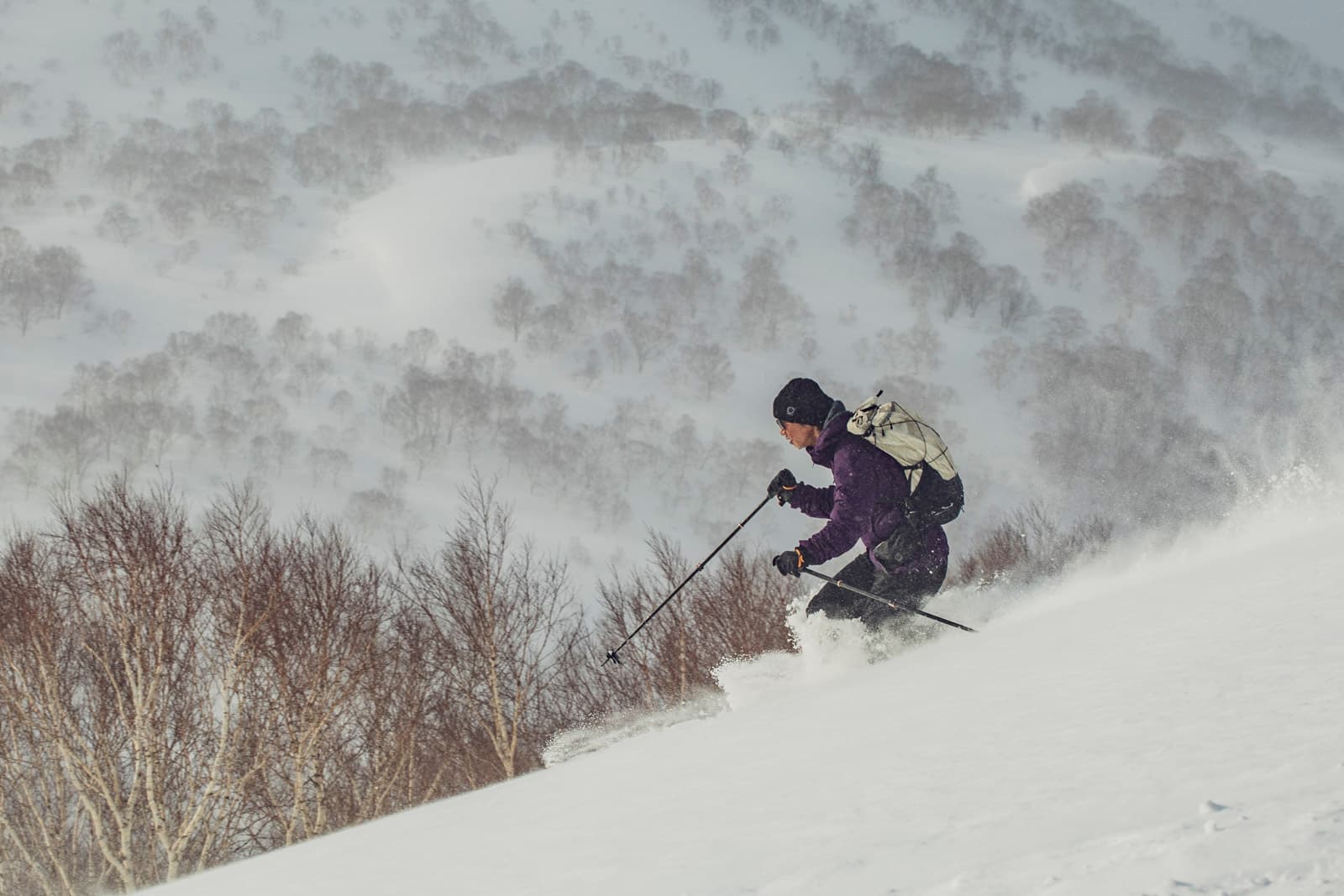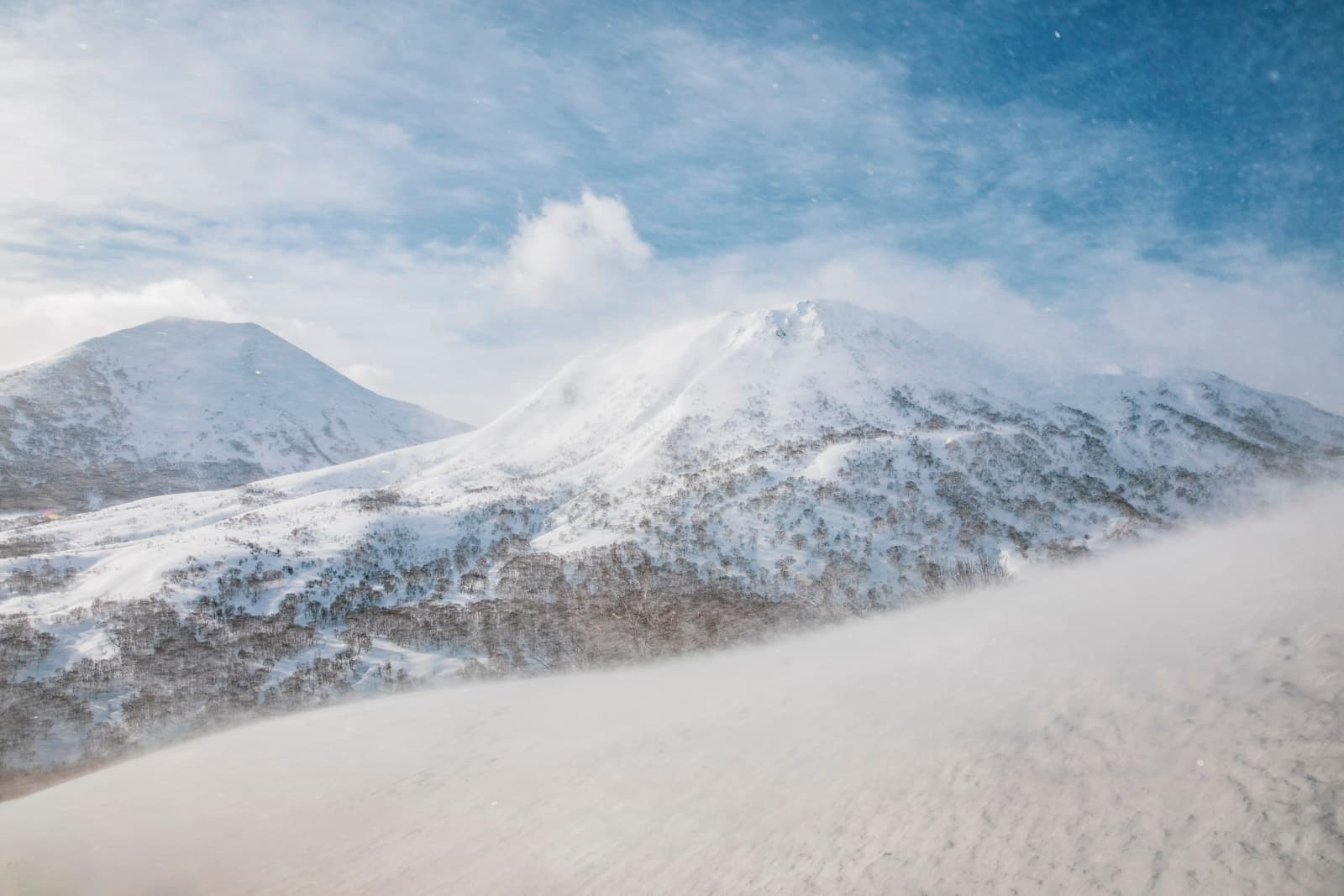 Photographer: Masaaki Mita
Model:
Hideki Toyoshima
Naomi Kazama
Yoshitaka Toge
Makoto Fujiyama
Yukari Mita
Yumiko Natsume
Mimi
Hikaru Otake
Art Director: Yosuke Abe
Production Manager:
Junki Nakamura
Hikaru Otake
Yuma Shimoyama
Director: Akira Natsume
Special Thanks:
Tabitsumugi (Niseko)
SPROUT (Niseko)
Izakaya Rishiri (Higashikawa)
ON THE TABLE (Higashikawa)
Gaku