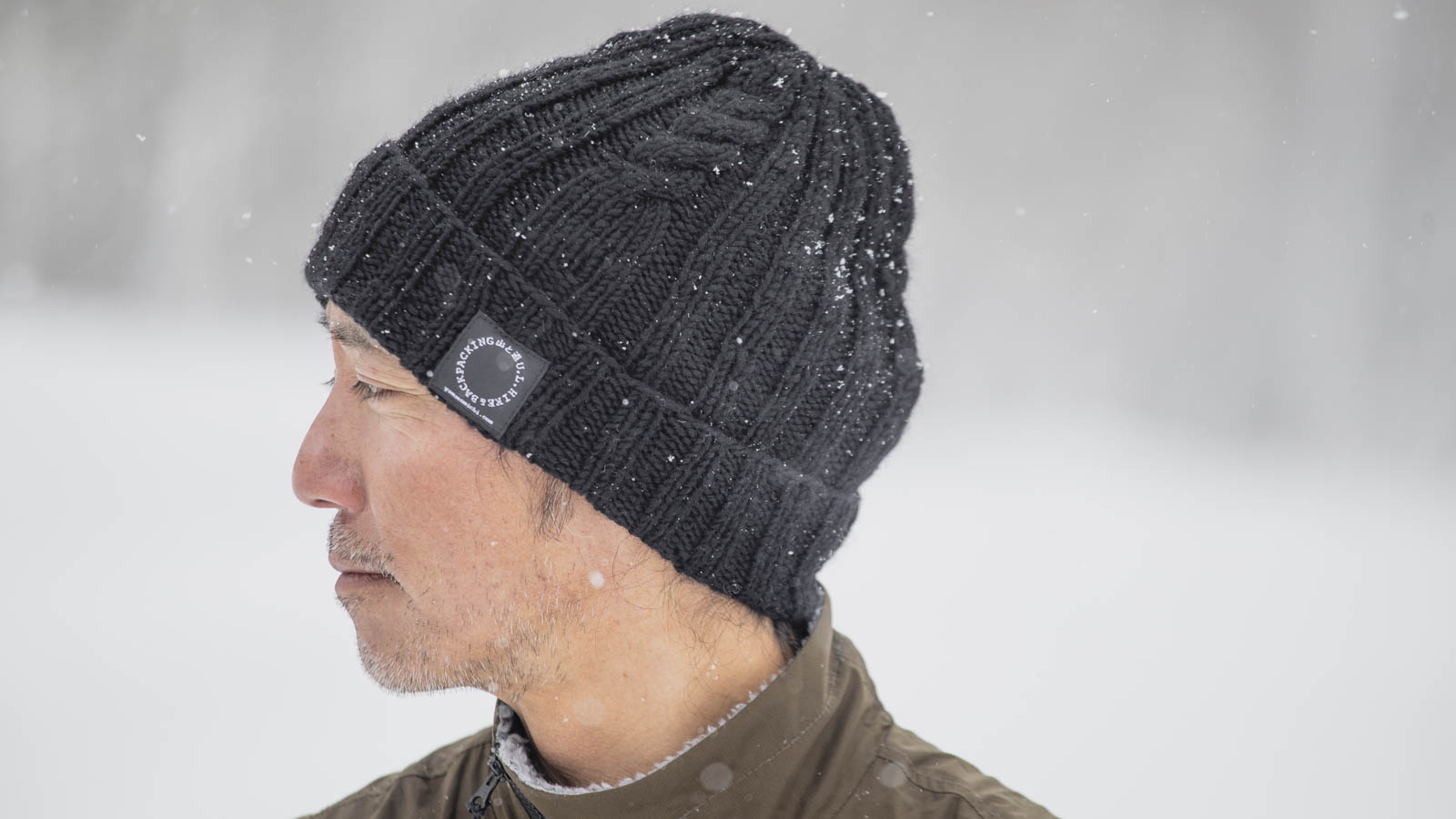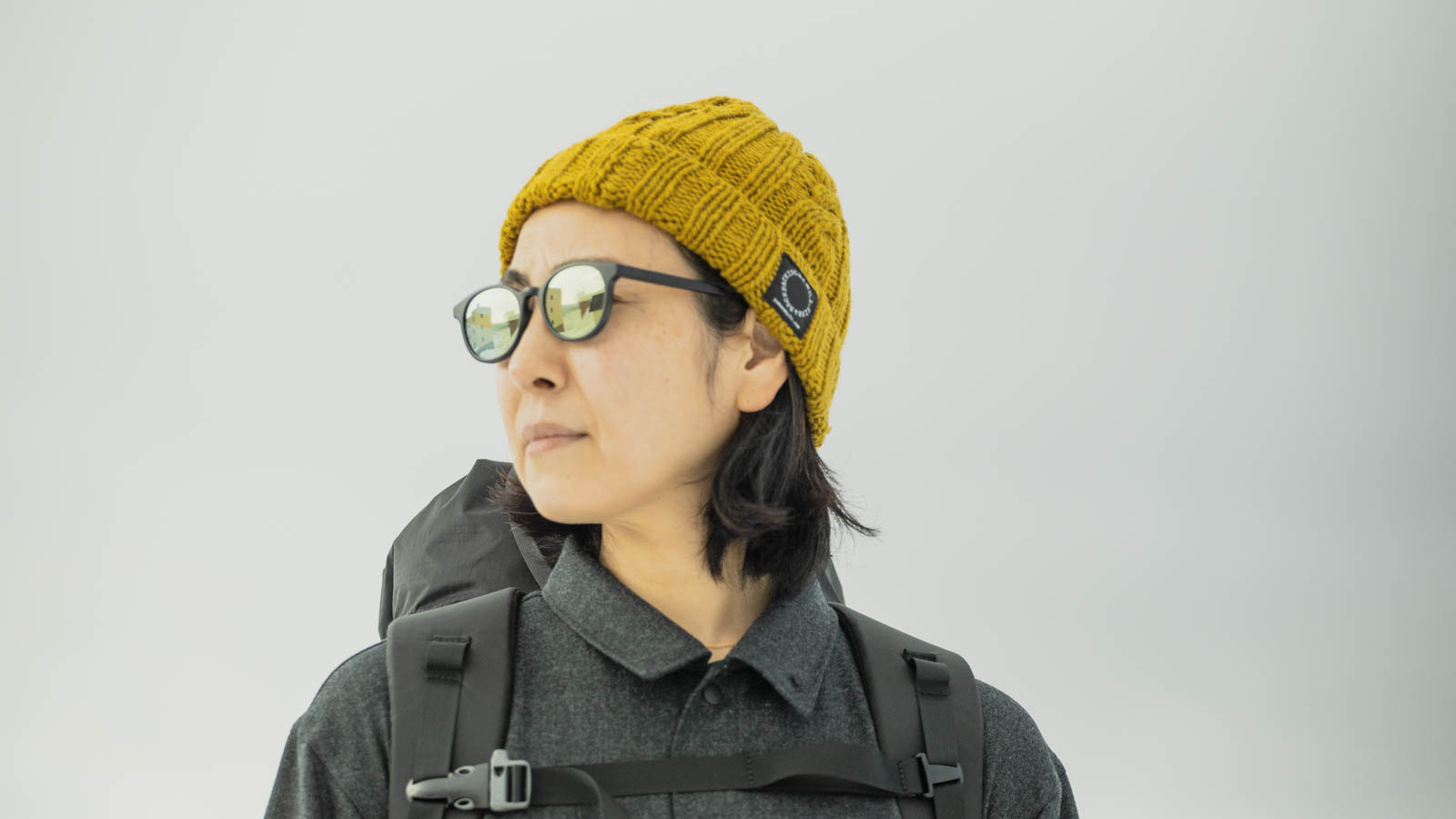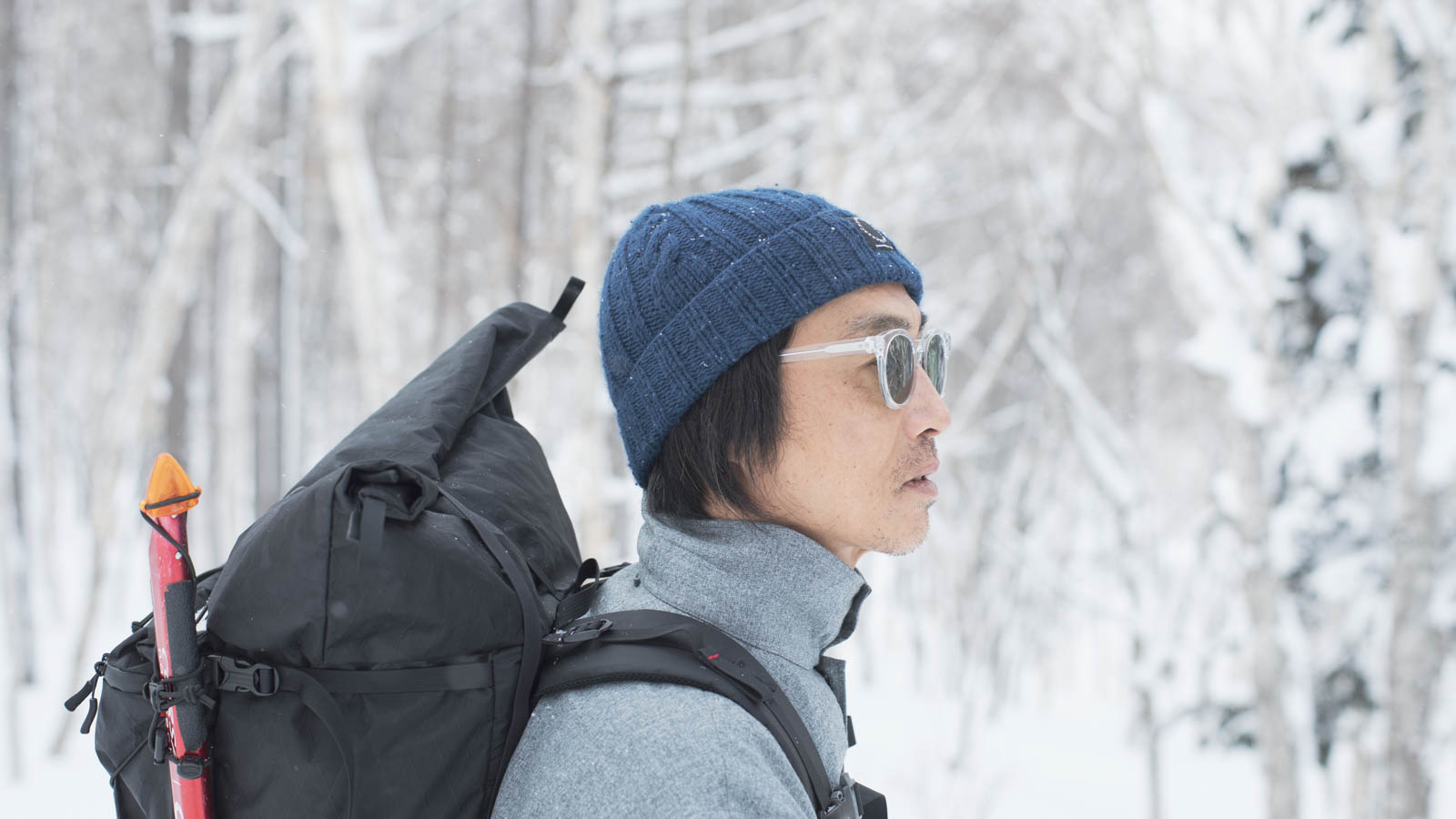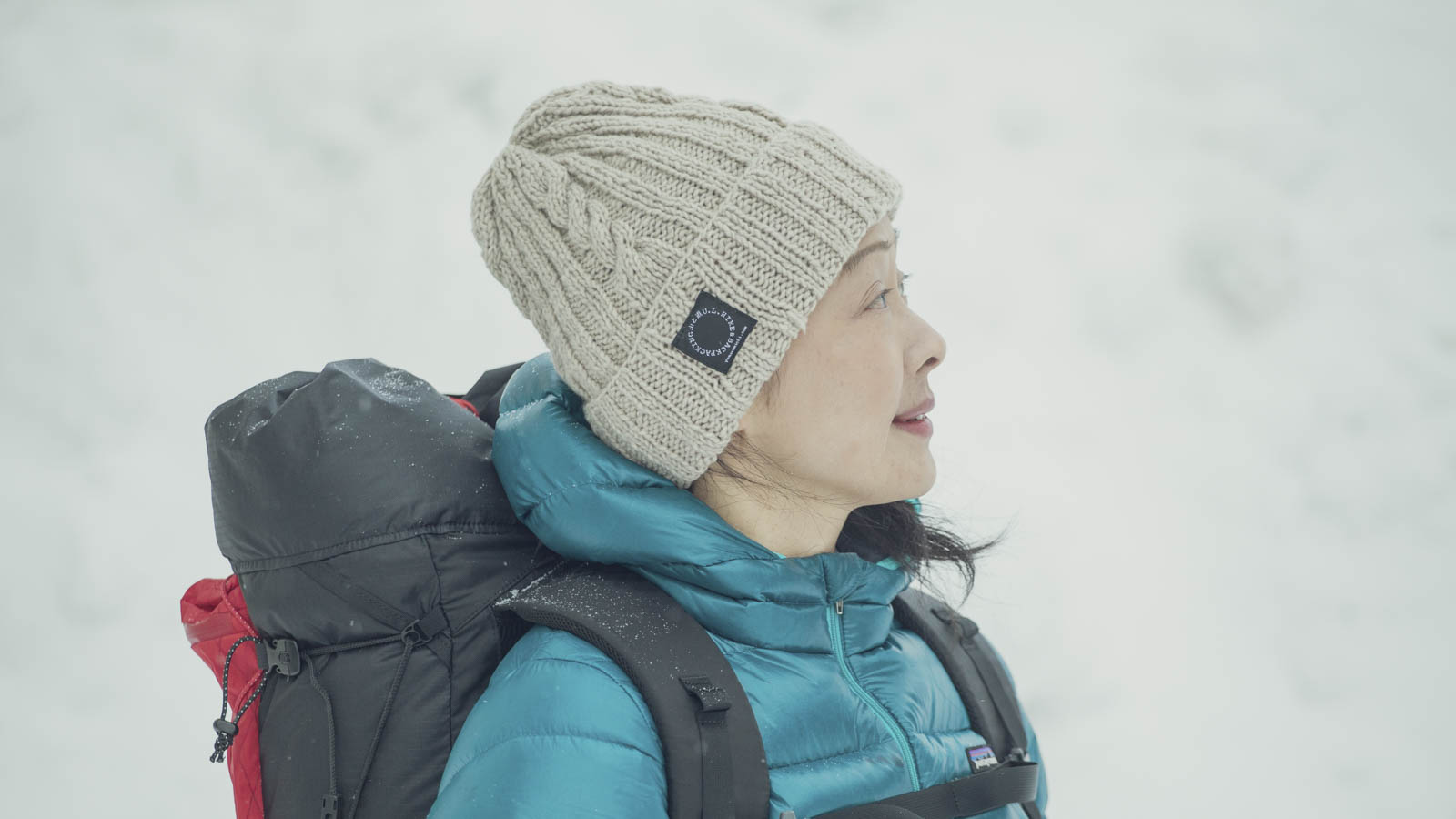 Merino Knit Cap
Soft and Warm 100% Merino Wool
Hand-knitted at the foot of the Himalayas, the Merino Knit Cap features the classic design that is perfect both in towns and trails.
The super soft and warm 100% New Zealand Merino wool will keep you comfortable wherever you are.
Birch

Slate Blue

Moss

Navy

Ginkgo

Coral

Gray

Black

Burgundy

Deep Forest
Made in Kathmandu Valley, Nepal
Material:
100% Merino Wool
Weight:
78g
Size:
Unisex | One Size
NZ Merino, Hand-knitted in Nepal
Akira Natsume, Yamatomichi Founder
A couple of years ago, when we were hiking in the Himalayas we made friends with a group of women who worked in a small knitting collaborative. We fell in love with their knitting and our first Yak Wool Knit Cap was born. We started selling this via our website to help the collaborative, and the warm and comfortable cap soon had fans all over Japan.
Some time later, the Yak Wool Knit Cap was discontinued. We got a lot of inquiries from customers missing our knit cap so decided to make a new one.
This new and improved Merino Knit Cap was born from a meeting with Yuji Nakagawa, an ambassador for our Hike Life Community (HLC) in Kansai, west Japan. Mr. Nakagawa's job is to make and sell textiles such as scarves from Nepal, and together we set out to make a new Knit Cap.
We tested various natural fibers from yaks, goats, and sheep and concluded that high-quality Merino wool from New Zealand would work best.
The collaborative in Nepal spin the wool into yarn with an old spindle and knit the caps by hand. There are some differences in size and quality among the caps due to the various knitters, but we think that these differences are part of the fun of these Caps. (2019)
Supporting the Local Community
The Merino Knit Cap is made in Kathmandu, the capital of Nepal, and gateway to the Himalayas.
In Nepal, there is more in-home manufacturing than there are production lines in factories. In-home manufacturing is a major source of income for many housewives. Group leaders assemble at the collaborative and receive instructions on production. Then, they return to their respective villages and fan out the actual knitting to housewives in their own communities.
The Merino Knit Cap used 100% New Zealand Merino wool, but hand-spun with a rustic Kathmandu spindle, hand-dyed, and hand-knitted by many hands working together to produce each cap.
Made in Kathmandu Valley, Napal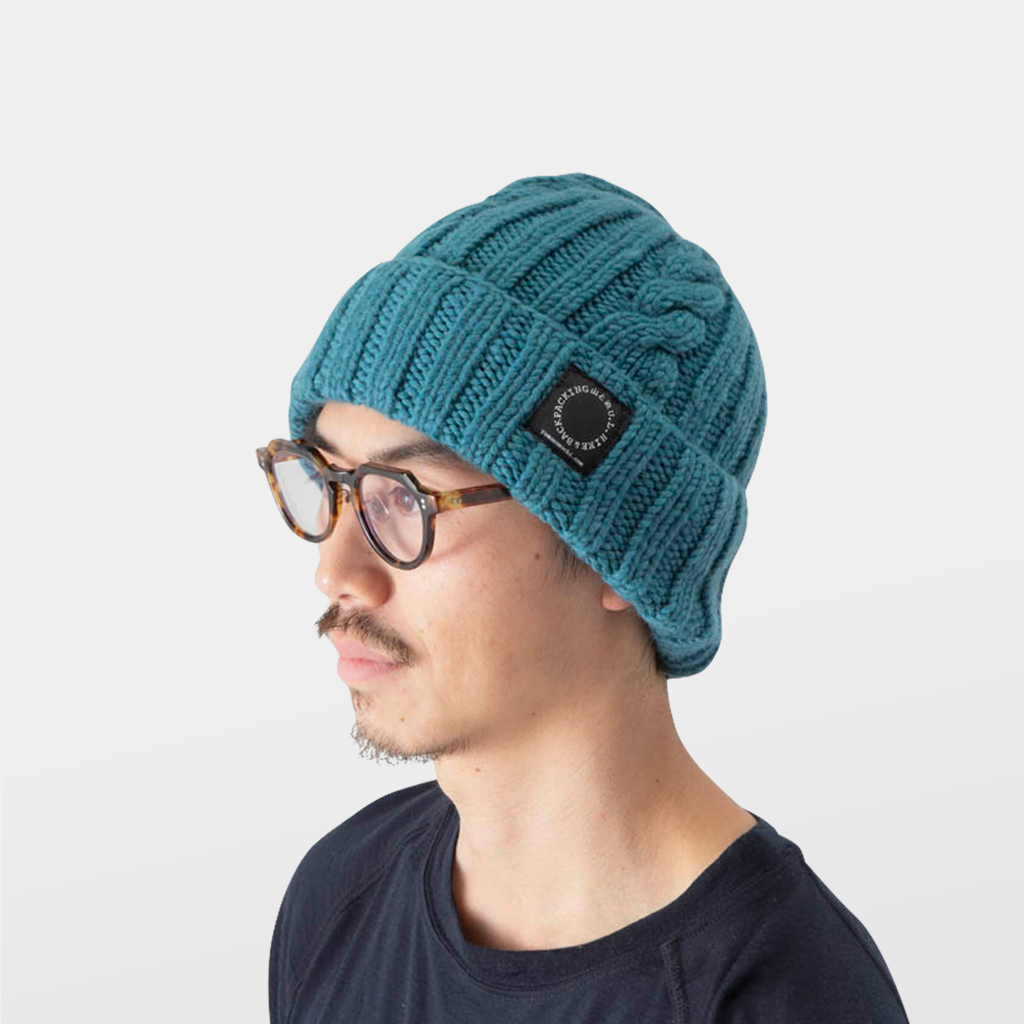 JK Circumference-54cm (Slate Blue)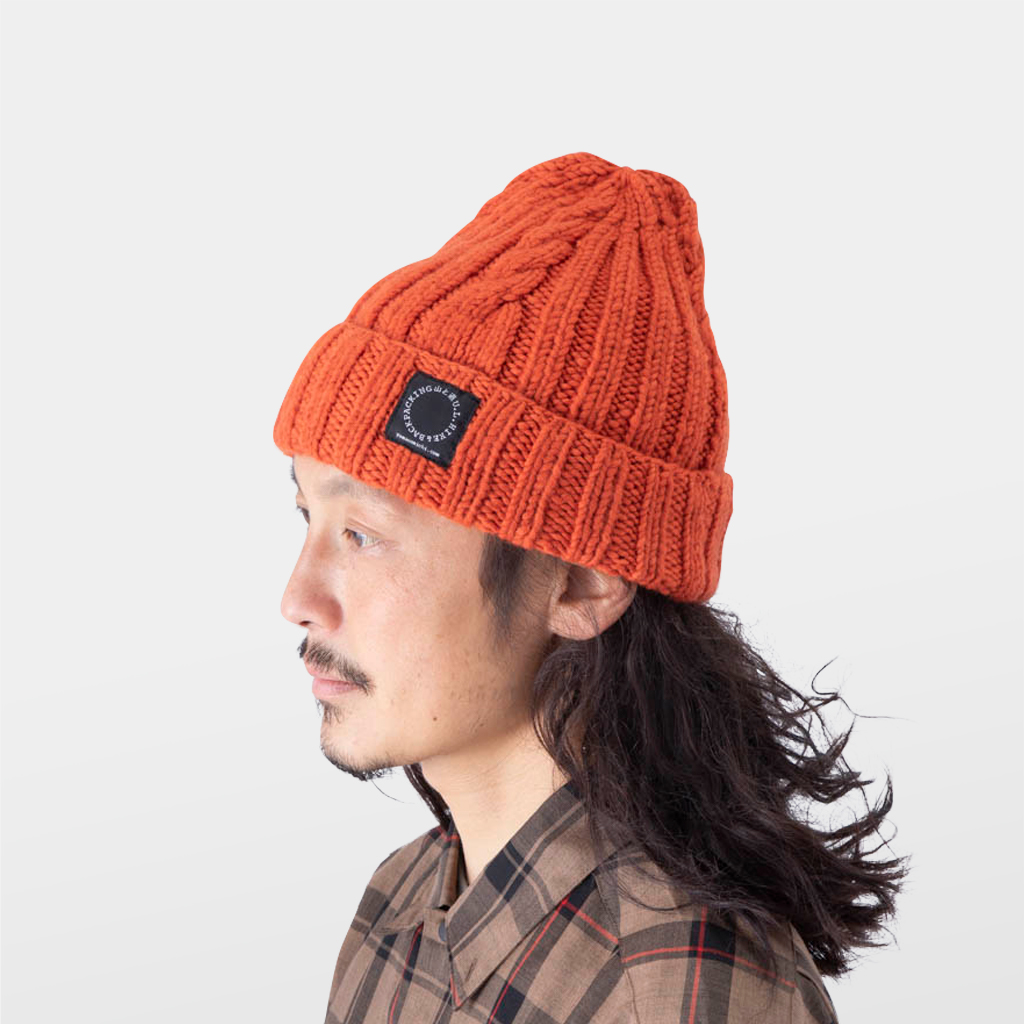 Ichiro Circumference-57cm (Coral)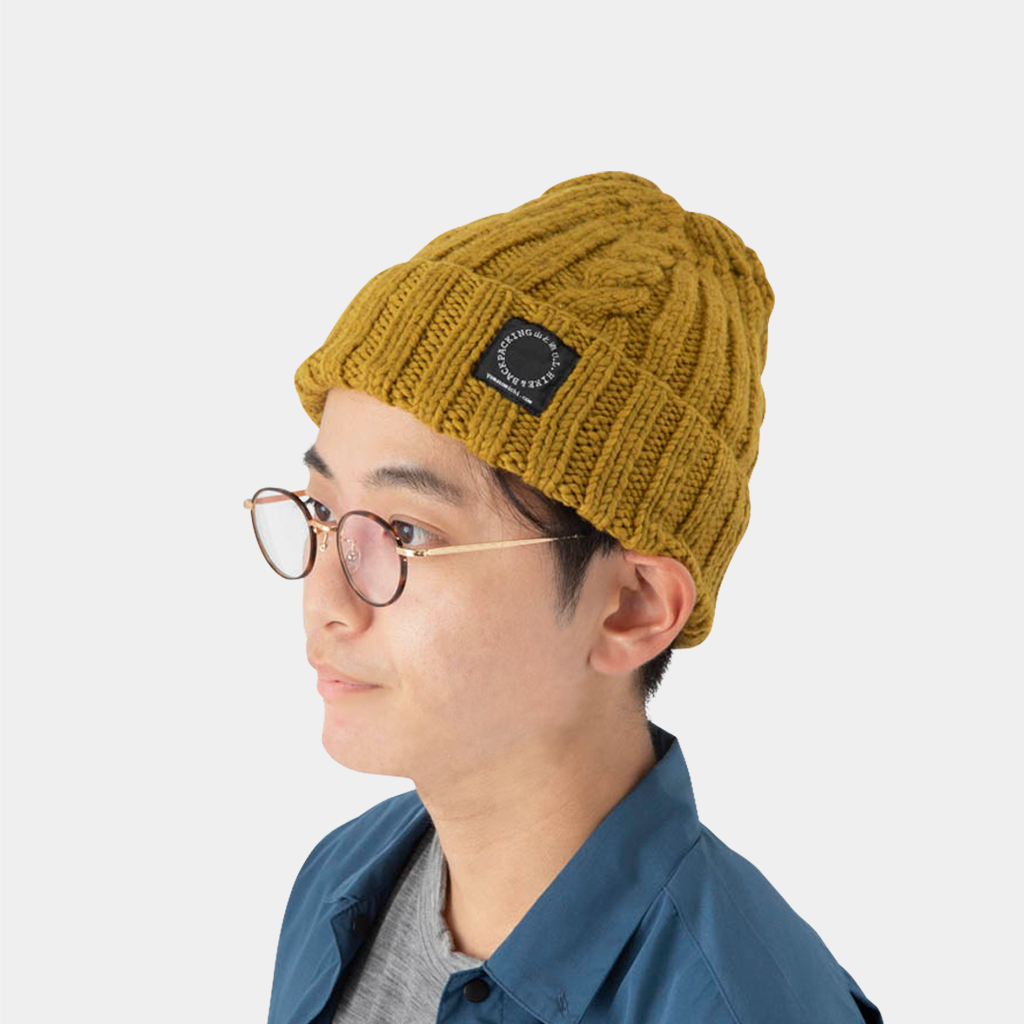 Yuma Circumference-57cm (Ginkgo)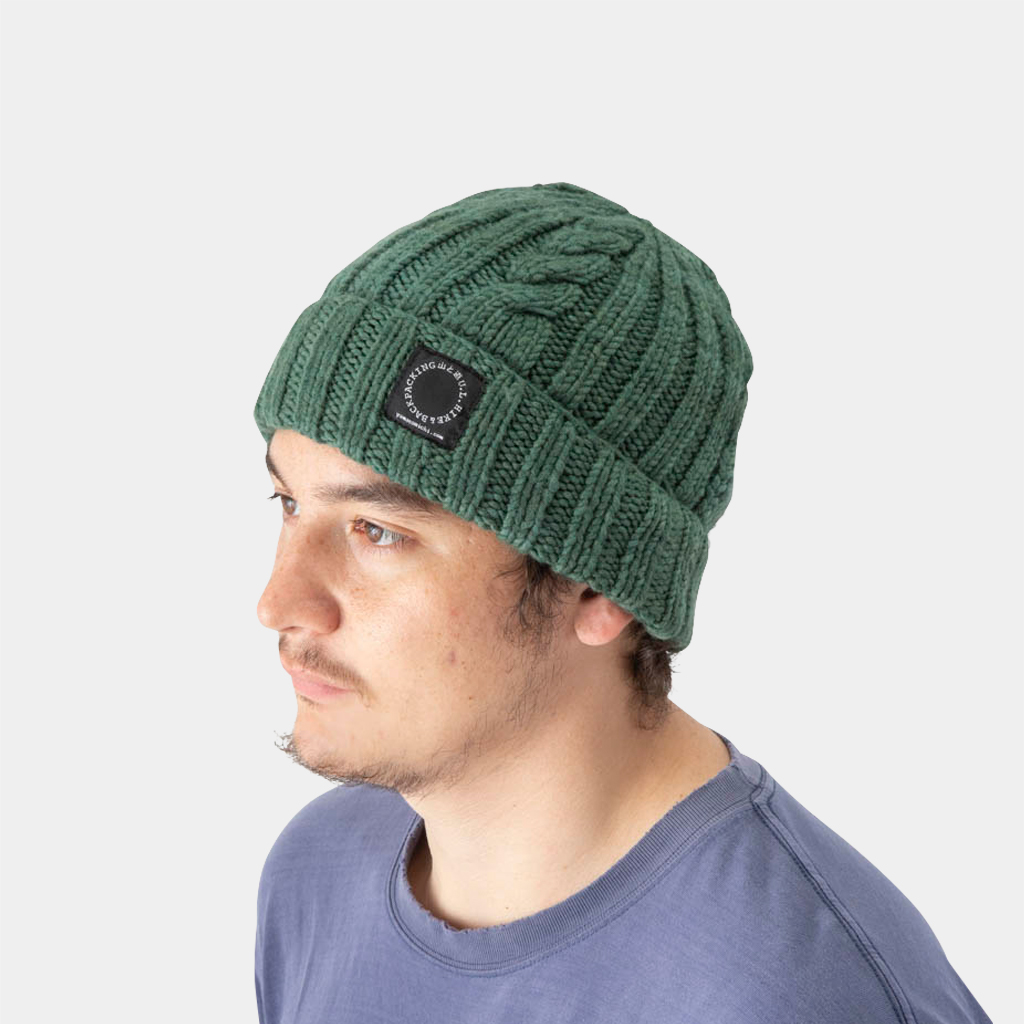 Moss Circumference-58.5cm (Moss)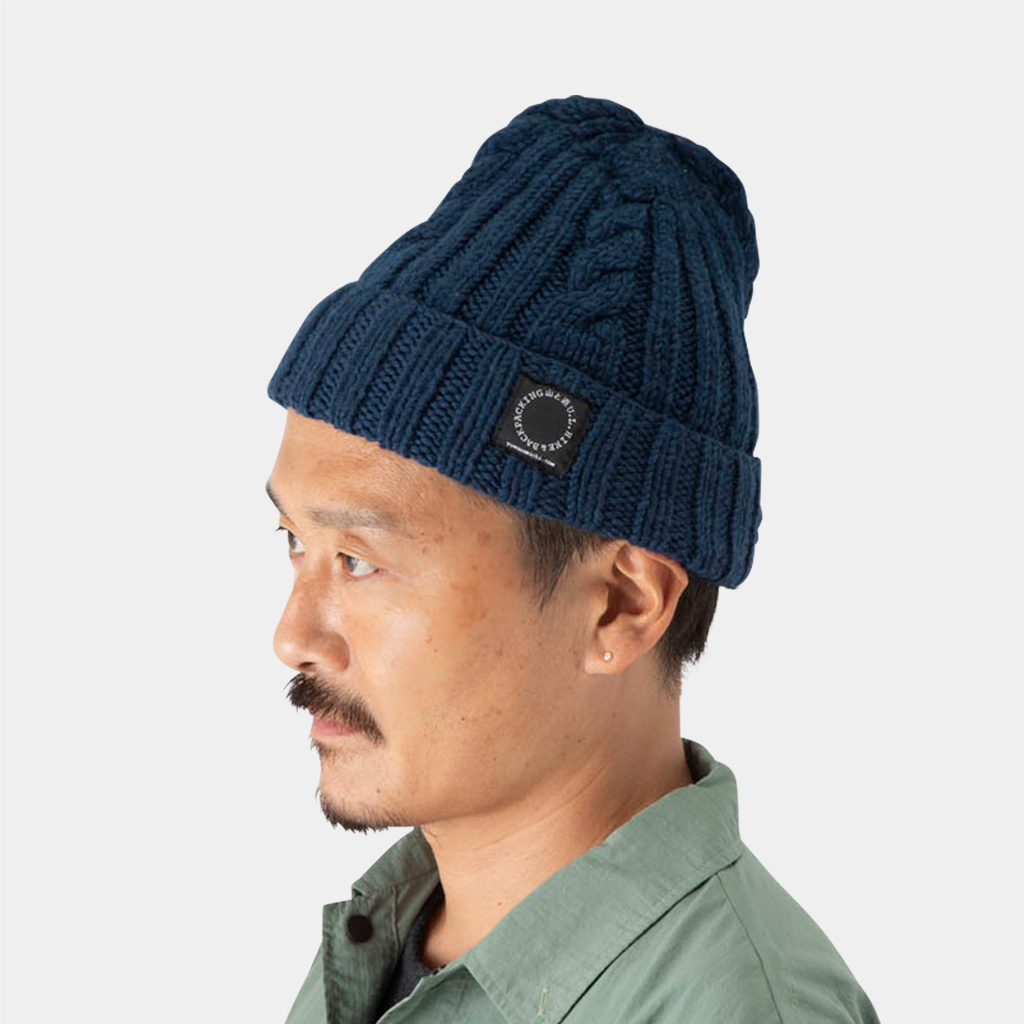 Nacho Circumference-59cm (Navy)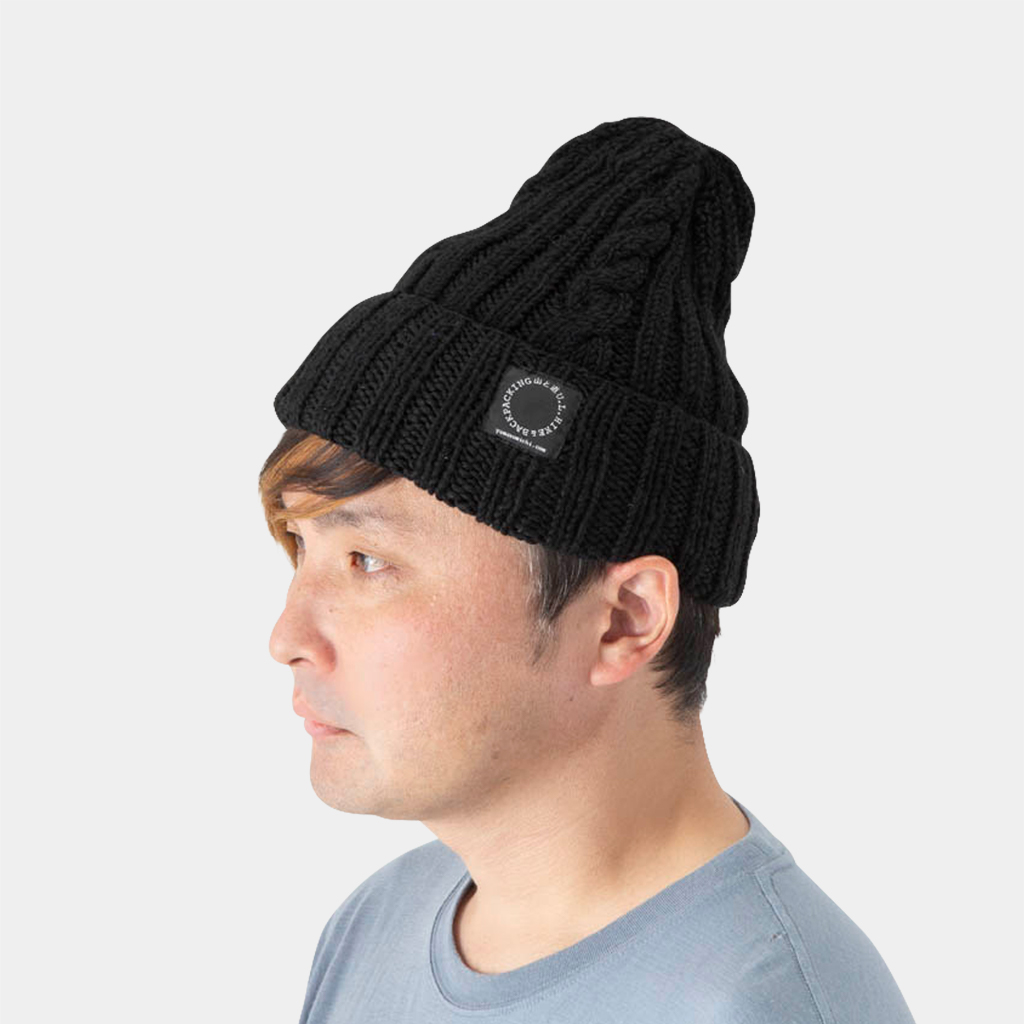 Pon Circumference-60cm (Black)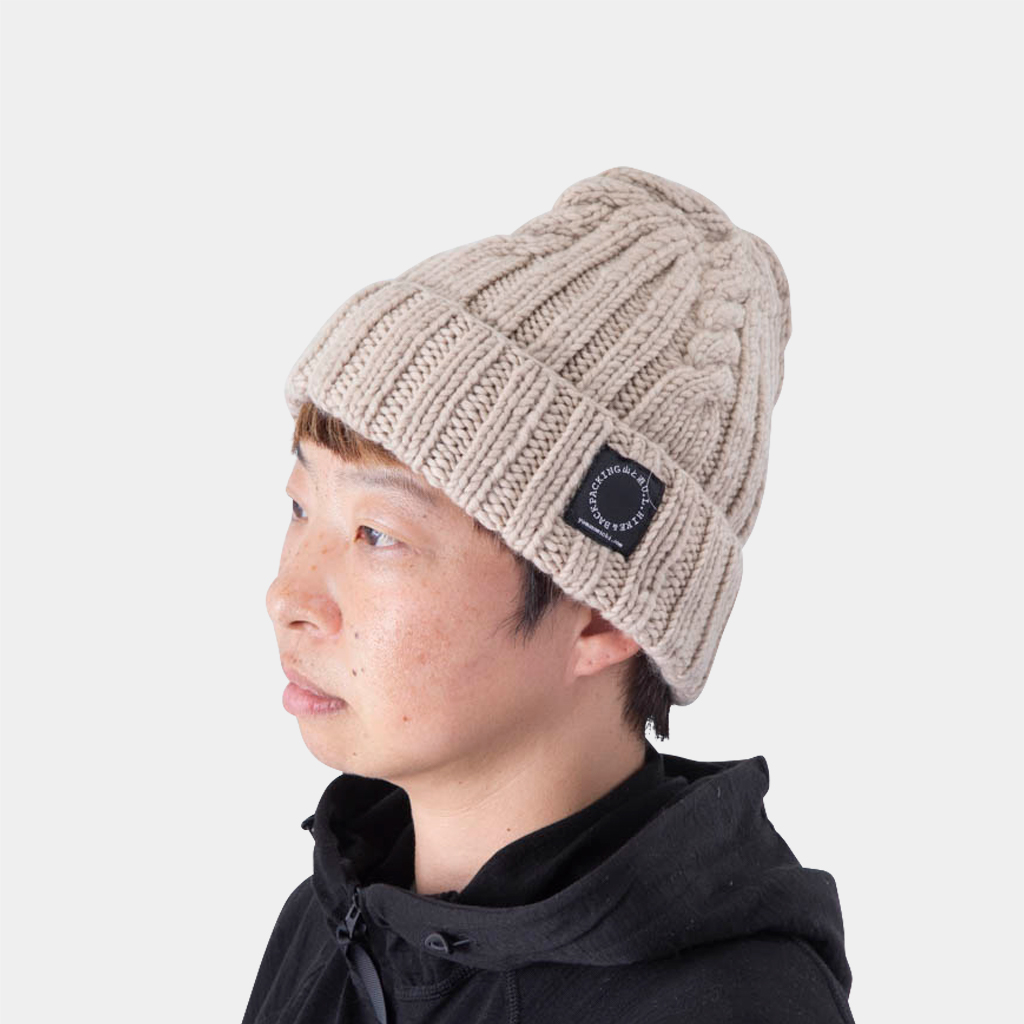 Rin Circumference-55cm (Birch)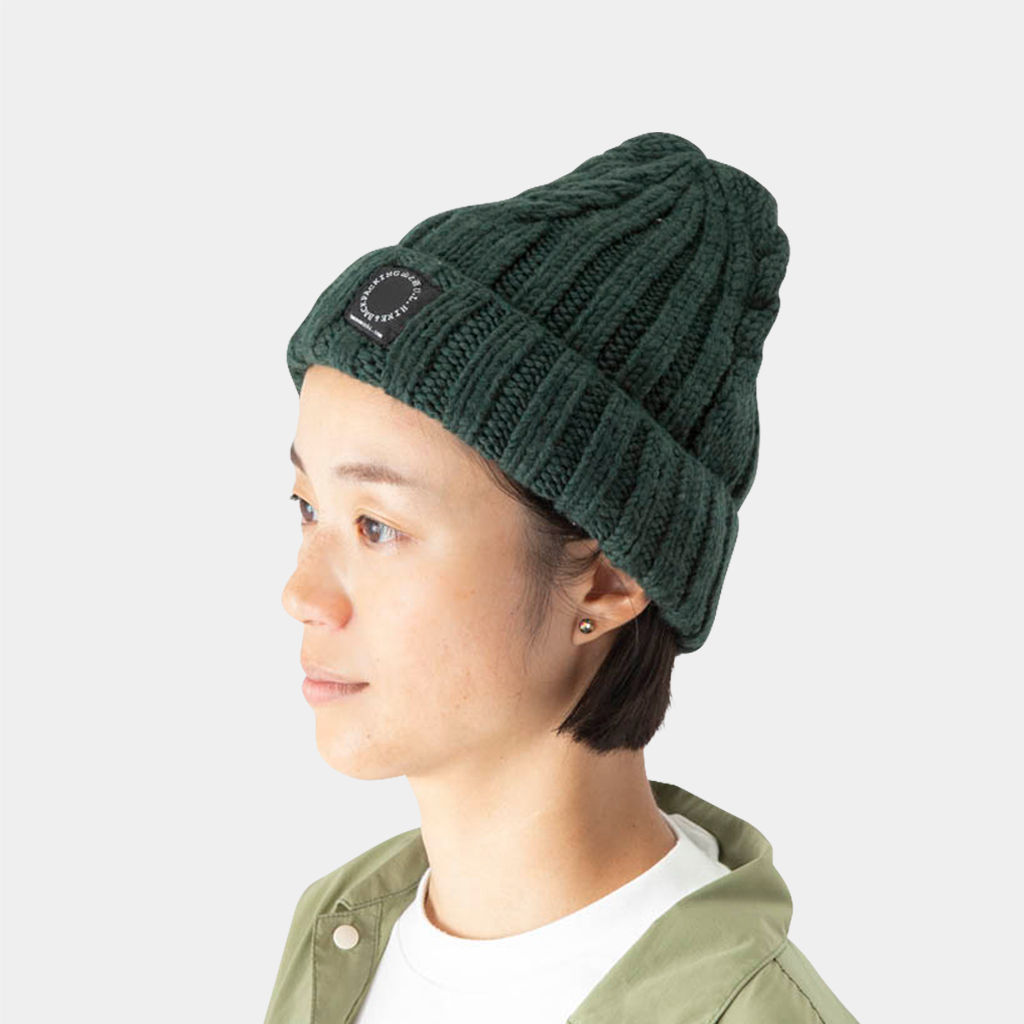 Shiori Circumference-55.5cm (Deep Forest)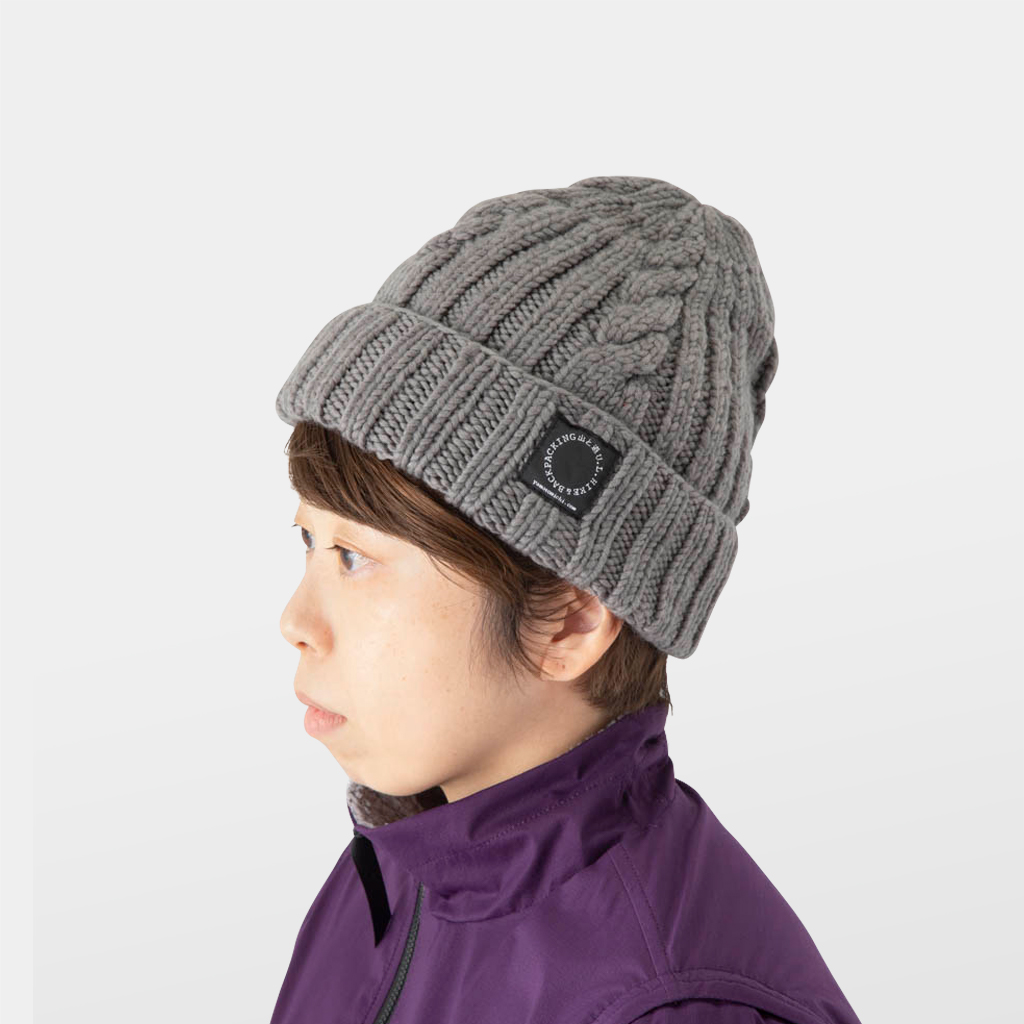 Mami Circumference-55.5cm (Gray)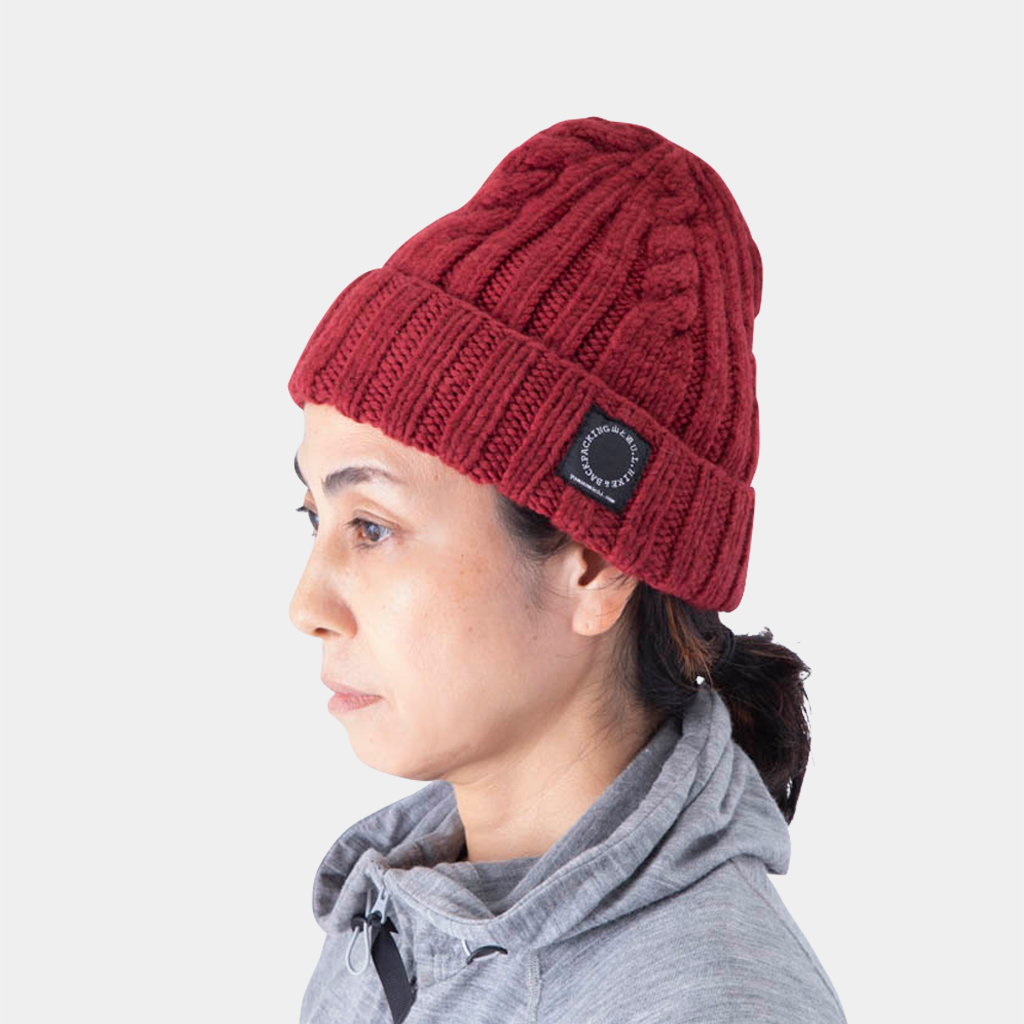 Yumiko Circumference-57cm (Burgundy)
製品サイズ/Product Size
| Size | ONE |
| --- | --- |
| 高さ/Height | 21.5~22 |
| 頭周り/Circumference | 41~42 |
Compared to the 2019 version, the sizes have been changed as follows:
The height is 1.0cm higher.

The circumference is 1.0cm longer.

Due to the stretchy knit material and the hand-knitted finish, there may be slight variations in the dimensions.
Care Instructions
Our Merino Knit Caps are hand-knitted in Nepal and are very soft and comfortable to wear. However, the soft knit fabric is prone to shrink and be felted. We recommend hand-washing to keep its fluffy texture. Please read the following Care Instructions for washing and storage.
Washing
Hand-wash only. Wash gently as the fabric can get felted when rubbed briskly. The color may transfer when wet if in contact with white or light-colored items.
Wash separately. The color may transfer when wet if in contact with white or light-colored items.
Use neutral detergent. Avoid alkaline detergent as wool fabrics are mildly acidic. Alkaline detergent may spoil the soft texture.
Hand-wash gently to keep the softness of the product.
Wash at approximately 30°C. High temperatures may cause shrinkage.
Hand-wash gently by pressing up and down in the water 10-20 times.
Do not scrub the fabric, as it can cause the wool to felt.
Detergent remaining in the fabric can cause insect damage. Rinse thoroughly by changing the water several times.
Wring gently to avoid breakage or fraying.
Spin-dry gently for 30 secs or dewater with a dry towel. Please note that the color may transfer to the towel.
Dry flat in the shade.
If you notice distortion in shape or shrinkage, correct it by tugging the fabric back to shape before drying.
Do not use fabric softener as it may coat the fibers and hinder the natural properties of wool.
Do not bleach as it may cause color fading.
Keep in Shape
Washing and everyday use may cause shrinkage or distortion of the shape of the cap. To restore it, please try the following:
If shrunk, wet the fabric with steam or mist and gently stretch it to correct the shape.
Do not stretch forcefully to avoid fraying.
If felted and shrunk completely, it's probably time to get a new cap.
When stretched out of shape, submerge the cap in warm water (40-50℃) and massage, dewater with a towel, and dry flat in the shade.
Over-washing can cause the fabric to shrink more than expected.
Dry well after washing.
How to Avoid Insect Damage
Like us, insects love Merino wool because of the protein contained in the fiber.
See below for a couple of tips on how to minimize the risk of insect damage:
If there is any dirt left, it can attract insects, so be sure to wash thoroughly before storing.
Steam from an iron can effectively kill insects by heat. Use a medium temperature setting when ironing, dry completely before storing it.
Avoid humidity, store in a well-ventilated space.
Vacuum storage bags are also effective in preventing insect damage. Air left in the bag will allow insects to survive. Make sure to completely vacuum it and make it air-tight before storing it.
Payment
We only accept payment by credit card. We currently do not accept payment via bank transfer from overseas accounts.
We accept the following Credit Cards: Visa, Master, American Express, and JCB.
To download your receipt, please click the link included in the Dispatch Notice, which we will send by email as soon as the items are dispatched.
Delivery
We will ship by DHL for overseas customers (excluding China, Hong Kong, Taiwan, Korea and Russia). For customers in China, Hong Kong, Taiwan, Korea and Russia, we will ship by EMS only. Shipping costs vary depending on your country and region.
Size Exchange
We accept repairs for all of our Yamatomichi products. For inquiries on repair services including patching the holes, repairing with extra components, or fixing the items damaged over time, please feel free to contact us from the "Repair" section of the SUPPORT page.
Restock Alert