Introduction
Reborn design
Maximized Comfort
The Stretch Mesh Cap has been renewed.
The brim, now featuring shape-memory fabric, allows for flexible and stable adjustment.
Our super snugly fitting Stretch Mesh Cap is so light you almost forget you are wearing it.
The Stretch Mesh Cap protects you from the strong sun when hiking, is fast drying and stays snugly and secure on the top of your head even in strong winds. A simple and comfortable cap for long-distance hikes.
2023 updates:
– Updated fabric for brim.
– Updated sewing pattern allowing for a more snug fit.
– Size S now available, Size L has been enlarged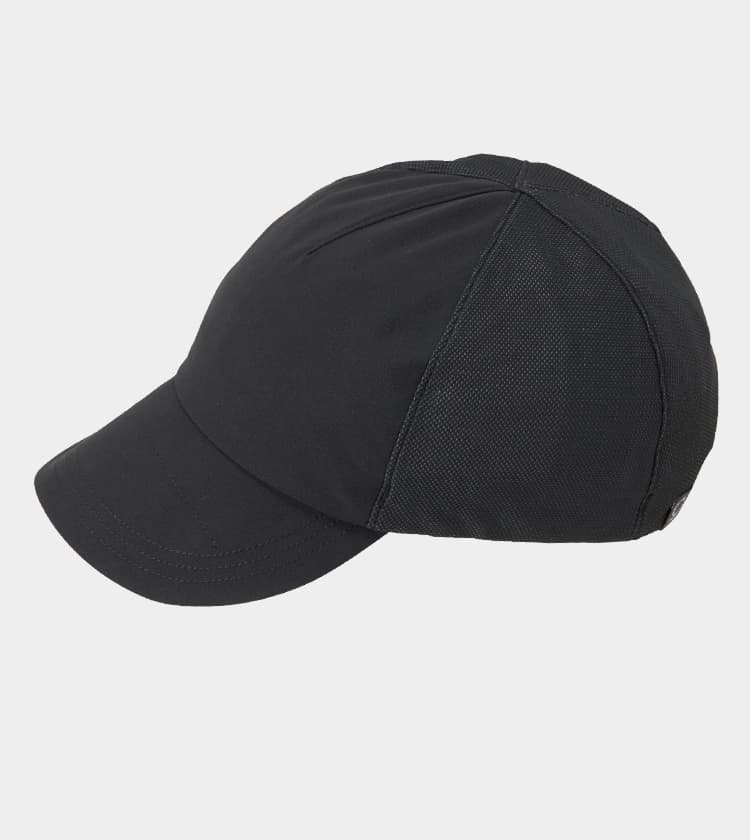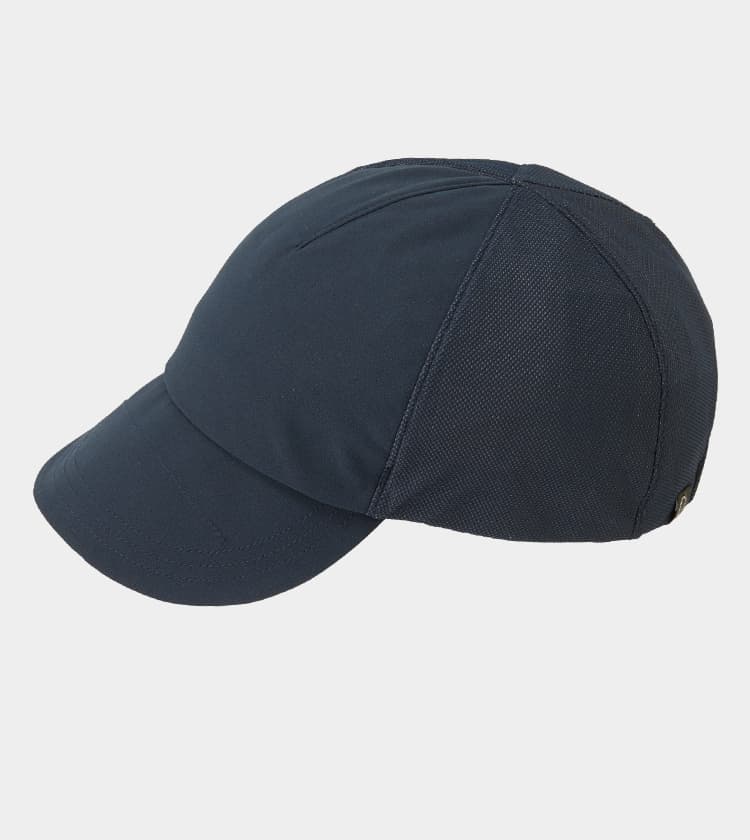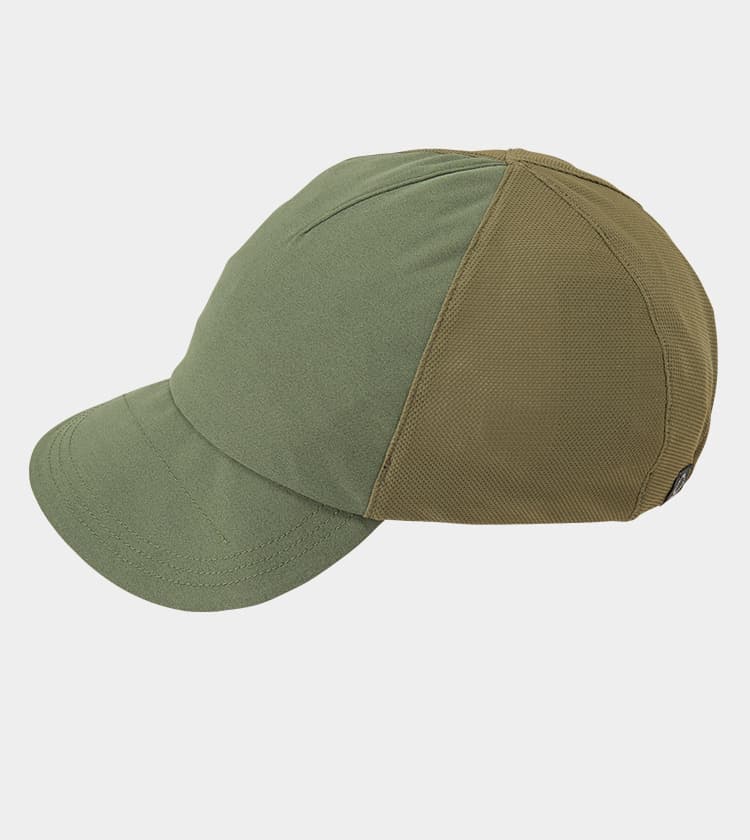 Spec
Made in Ho Chi Minh, Vietnam
Material:
Main: 100% Polyester (UPF50+) 140g/m²
Mesh: 82% Polyester, 18% Polyurethane 156g/m²
Underbrim: 100% Polyester 211g/m²
Sweatband: 89% Polyester, 11% Cupra
Weight:
32g (Size S)
34g (Size M)
37g (Size L)
Size:
UNISEX | S / M / L
Product Story
Elastic, Light, Comfortable
Akira Natsume, Yamatomichi Founder
I always wear a cap when hiking, whenever, and wherever I am.
I want my cap to be comfortable, to protect me from strong sunshine, and keep me warm when it's chilly. It should keep out the rain and stay securely on my head even during strong winds.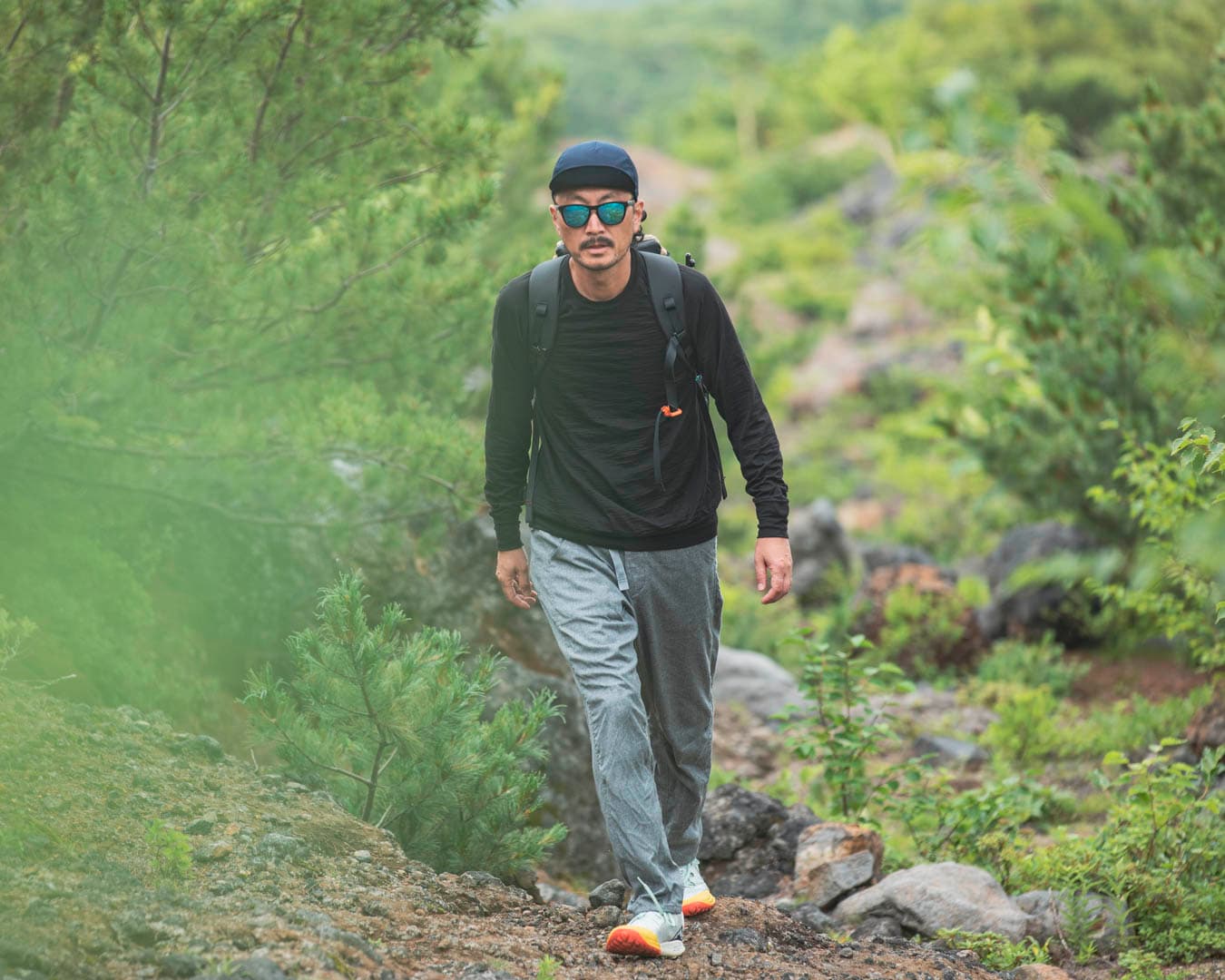 Tomohiro Kobayashi, wearing the Navy color.
For many years I was looking for a cap to match my needs, but as I couldn't find a perfect one I decided to make my own.
For maximum comfort, every single part of the cap is made of elastic material. The size can be adjusted with one hand when it's windy, and even sleeping with the cap on feels comfortable.
In the hot and humid summer in Japan, when you are on the move or lie down to sleep, the Stretch Mesh Cap offers you much comfort. It is so comfortable that you almost forget you are wearing it.
Product Story 2
Reborn Design
Akira Natsume, Yamatomichi Founder Hirotomo Hirono, Yamatomichi Patterner
We've Revamped the Stretch Mesh Cap. Hear from Our Founder Natsume and Pattern Designer Hirono about the Journey Behind the reborn design. (Subtitles available in English)
Form and Fuction
Brim with Shape Memory Fabric
We placed a significant emphasis on the design of the brim during development. Through numerous prototypes and tests, we achieved a brim that met our satisfaction.
With our shape-memory brim, you can make precise adjustments to the brim to your liking. No matter how much you bend it you can shape the brim back to its flat state.
Moreover, its thin and flexible nature allows it to resist bending when strong winds blow, effectively deflecting the wind and making it less likely for the cap to be blown away.
Single-hand Adjuster
The low-profile adjuster offers quick single-hand fitting. When you sleep with the cap on, the adjuster does not cause any discomfort.
Details
To maintain the overall roundness of the deep fitting crown, the brim is stitched horizontally to maintain its shape when raised.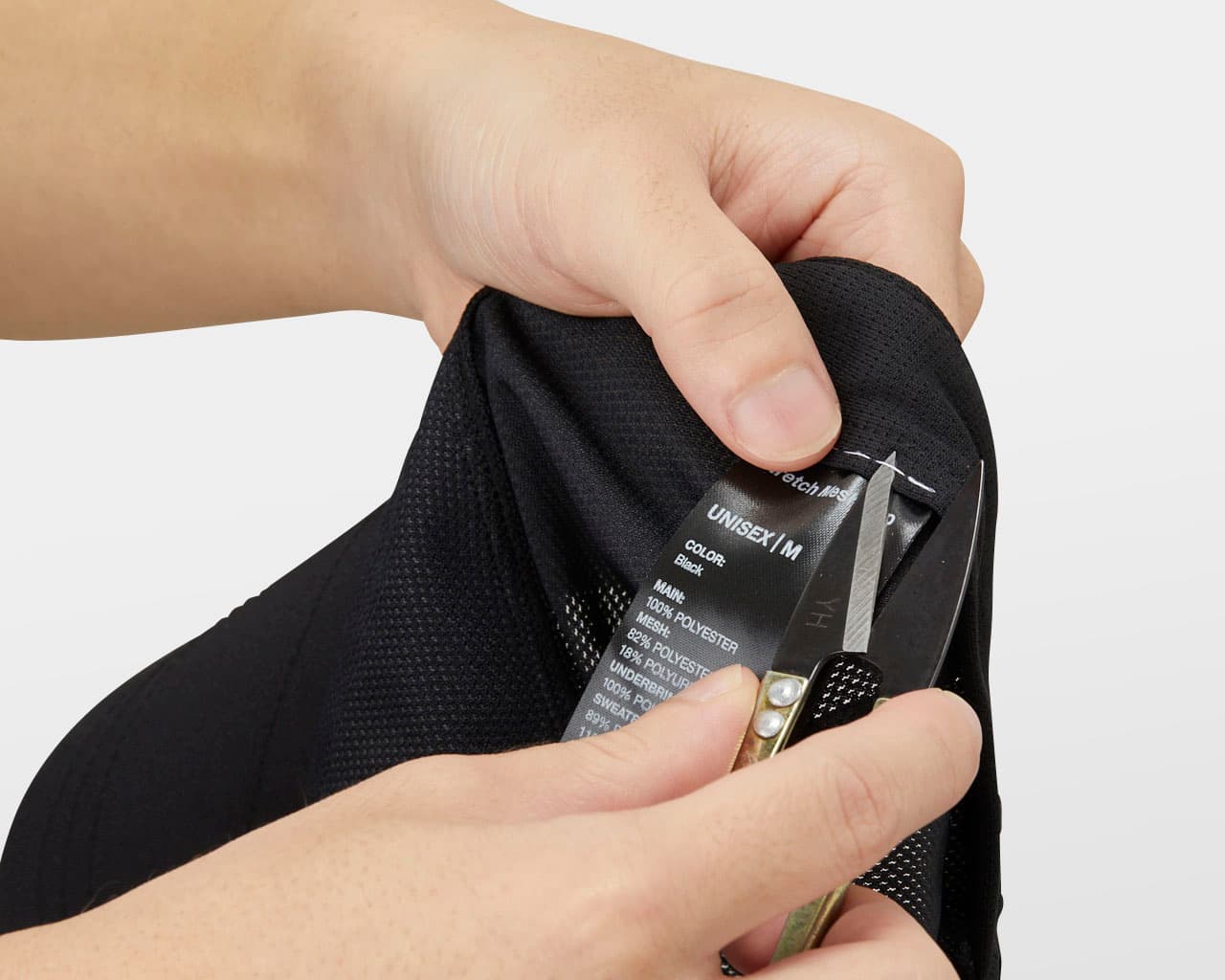 For maximum comfort remove the rebel by carefully cutting the thread.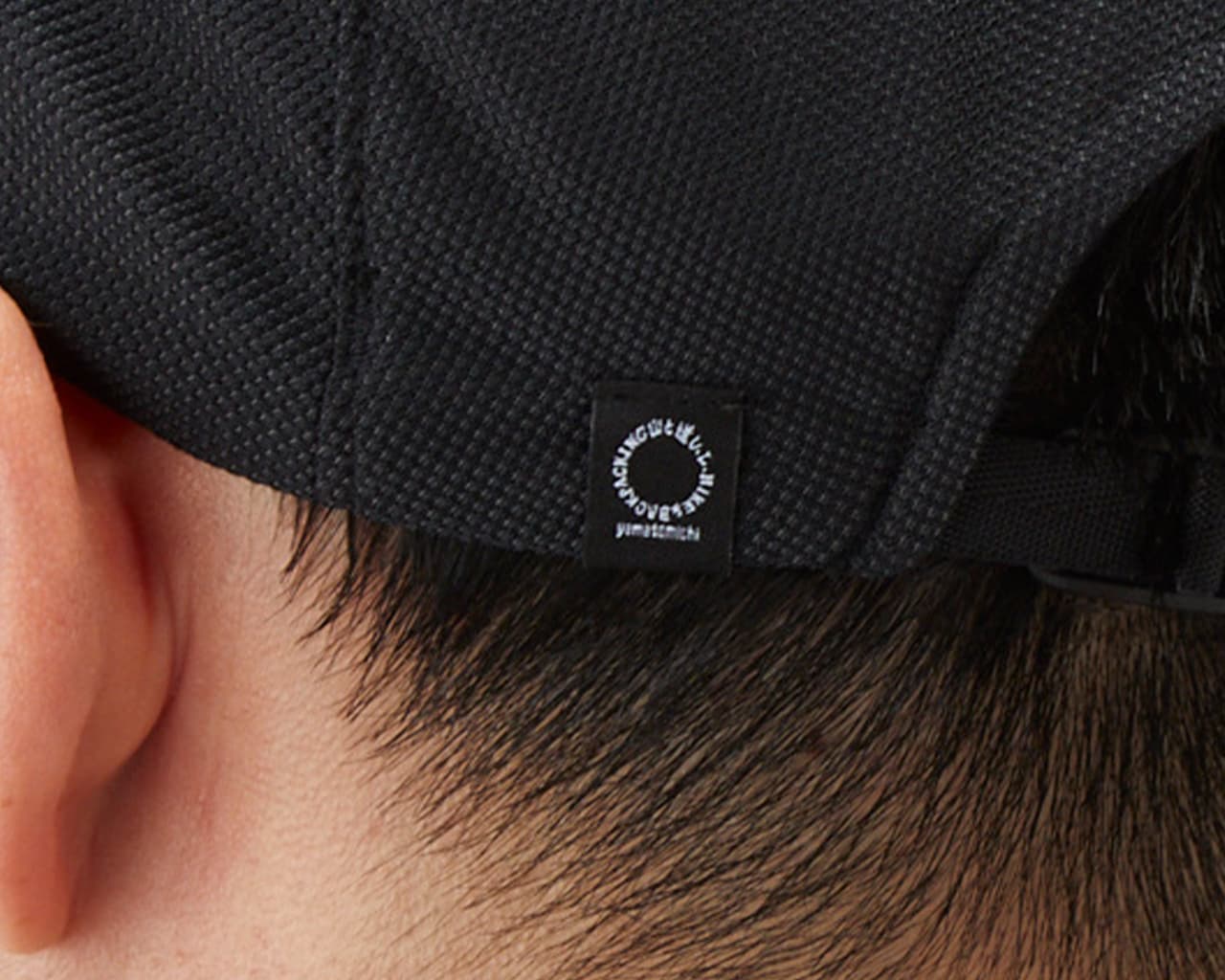 We've created a minimal brand tag that is delicately embroidered and doesn't interfere with the simple design.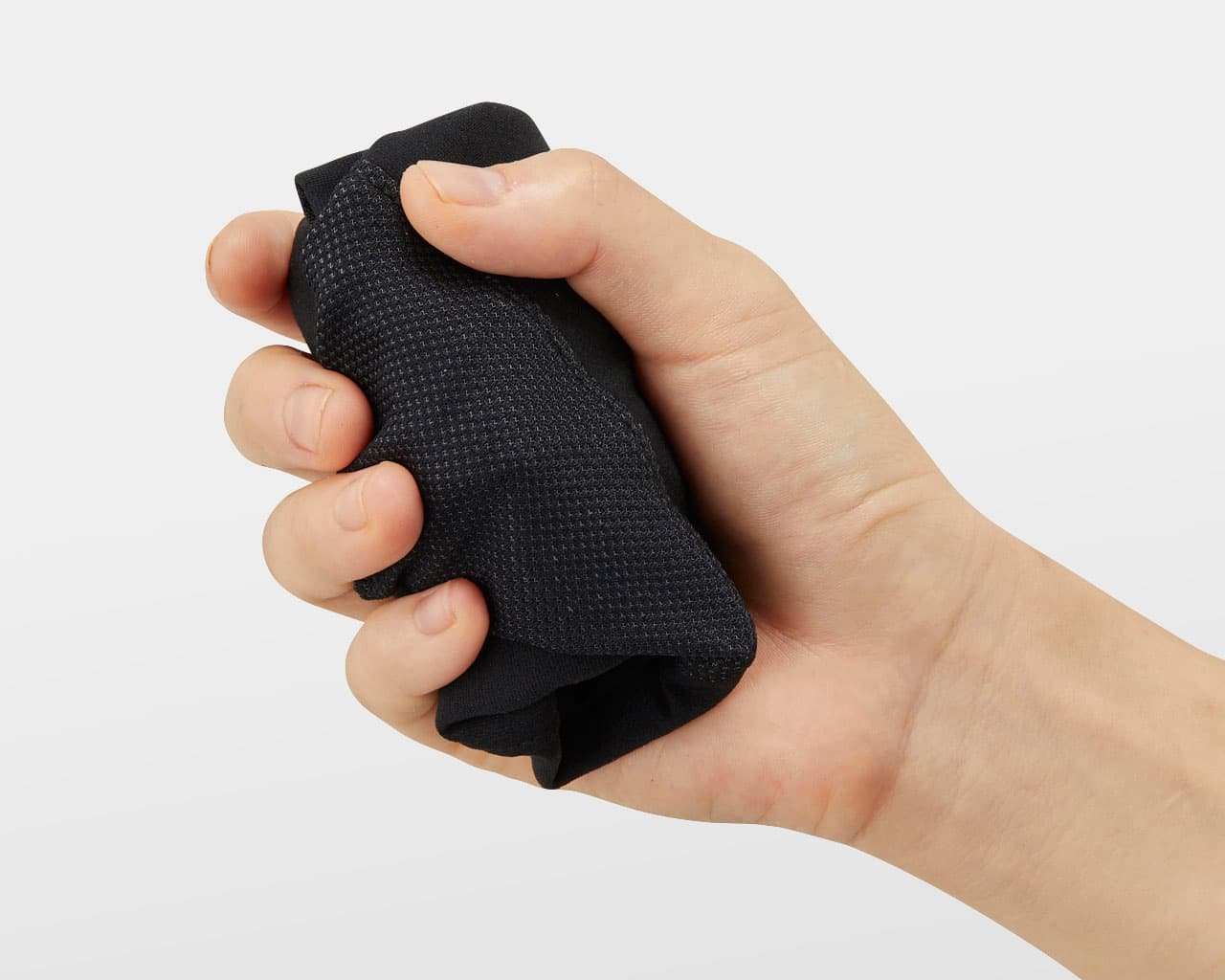 Very compact when packed.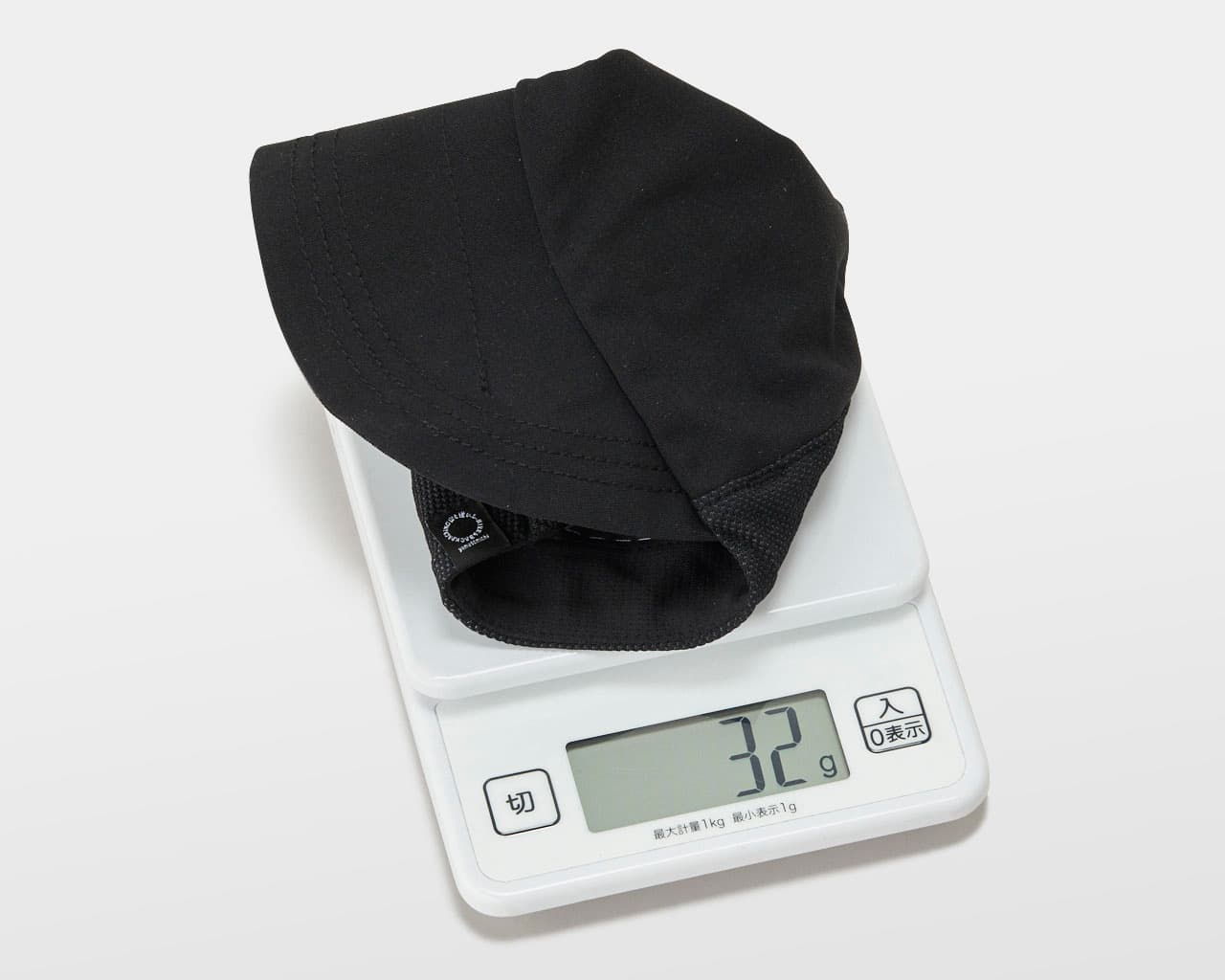 At just 32g (Size S), it's so lightweight that you'll forget you're wearing it.
Material
Elastic Material for Maximum Comfort
Except for the front panel and the brim, the cap is made of breathable mesh for comfort even during the hot and humid summer months. The elastic material offers excellent comfort.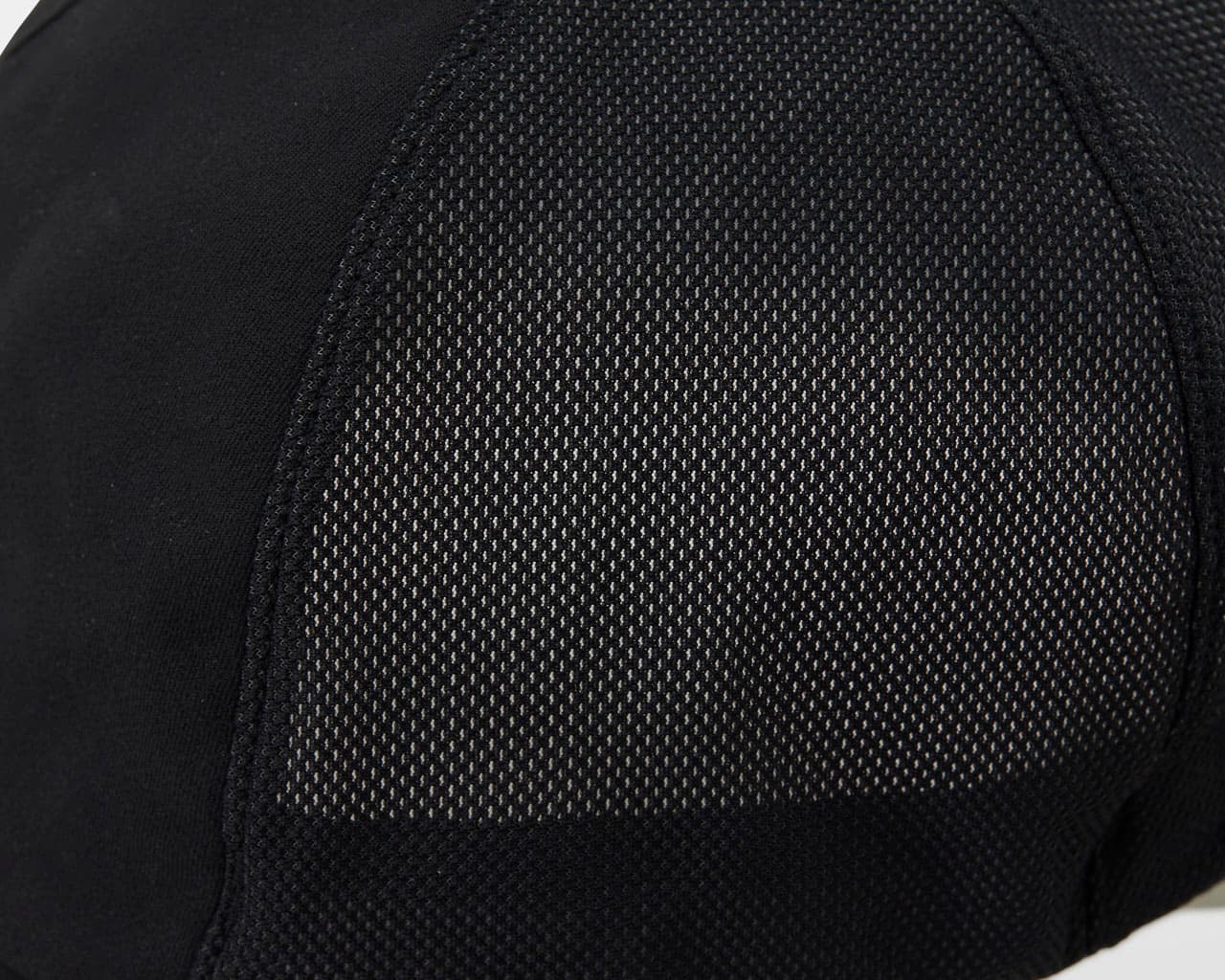 Size
Sai – Circumference 53cm
Size S (Black)
Ichiro – Circumference 57cm
Size M (Navy)
Ryo – Circumference 57.5cm
Size L (Black)
Misako – Circumference 53.5cm
Size S (Black)
Ayu – Circumference 56cm
Size M (Navy)
Yuko – Circumference 57cm
Size L (Olive)
製品サイズ / Product Size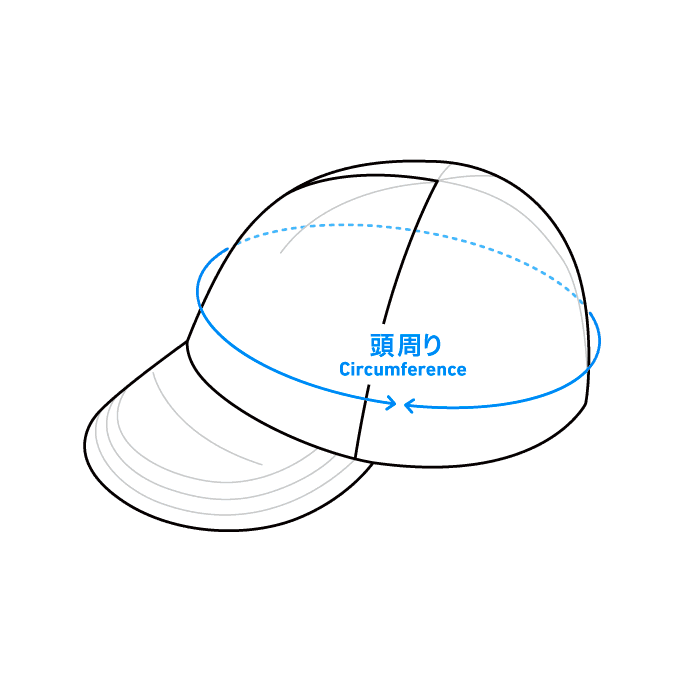 | Size | S | M | L |
| --- | --- | --- | --- |
| 頭周り / Circumference | 48.5 − 54 | 52.5 − 58 | 56.5 − 62 |
Please measure the circumference of your head by placing the tape measure just above the base of your ear, going around the top of your head.
Instructions
Care Instructions
Machine-wash gentle, at 30°C.
Neutral detergent is recommended.
Wash separately or use a laundry net bag.
Use the detergent diluted in lukewarm water to wipe off the dirt.
Do not tumble dry.
Carefully stretch the seams of the cap to reshape and dry in the shade.
Do not bleach. Do not use fabric softener.
Iron low. Do not steam.
Do not dry clean.
SUPPORT
Gear can last a lot longer with proper care! For more detailes on care, visit our Support page.
Payment
We only accept payment by credit card. We currently do not accept payment via bank transfer from overseas accounts.
We accept the following Credit Cards: Visa, Master, American Express, and JCB.
To download your receipt, please click the link included in the Dispatch Notice, which we will send by email as soon as the items are dispatched.
Delivery
Order Confirmation will be sent after the order.
The items will be dispatched within 3 days after the payment is confirmed.
The dispatch notice will be sent by email as soon as the items are dispatched.
The delivery may be delayed by unforeseeable reasons such as natural disasters and other logistics issues. We appreciate your patience and understanding.
We cannot ship multiple orders in one package due to how our delivery system is currently set up.
We will ship by DHL for overseas customers (excluding China, Hong Kong, Taiwan, Korea and Russia). For customers in China, Hong Kong, Taiwan, Korea and Russia, we will ship by EMS only.
Shipping costs vary depending on your country and region.
Size Exchange
Overseas customers who need to change the size of their order, should note that the time needed for shipping will vary greatly depending on your country of residence.
We only accept exchanges when the item is unused (except for fitting).
If you wish to exchange the size of the item, please contact us within seven days of receiving your order.
Exchanges can only be made for the same color in a different size.
If the size you wish is out of stock, we will suggest a different color.
If the product is out of stock, we may simply have to ship the item back to you.
All shipping costs to be carried by the customer.
We will only send the exchanged item to you, upon receipt of return shipping cost via PayPal.
Please be aware that some countries charge customs duties depending on the price of the item.
We are unable to answer any questions on local customs. Please contact your local customs bureau.
Repair
We accept repairs for all of our Yamatomichi products. For inquiries on repair services including patching the holes, repairing with extra components, or fixing the items damaged over time, please feel free to contact us from the "Repair" section of the SUPPORT page.