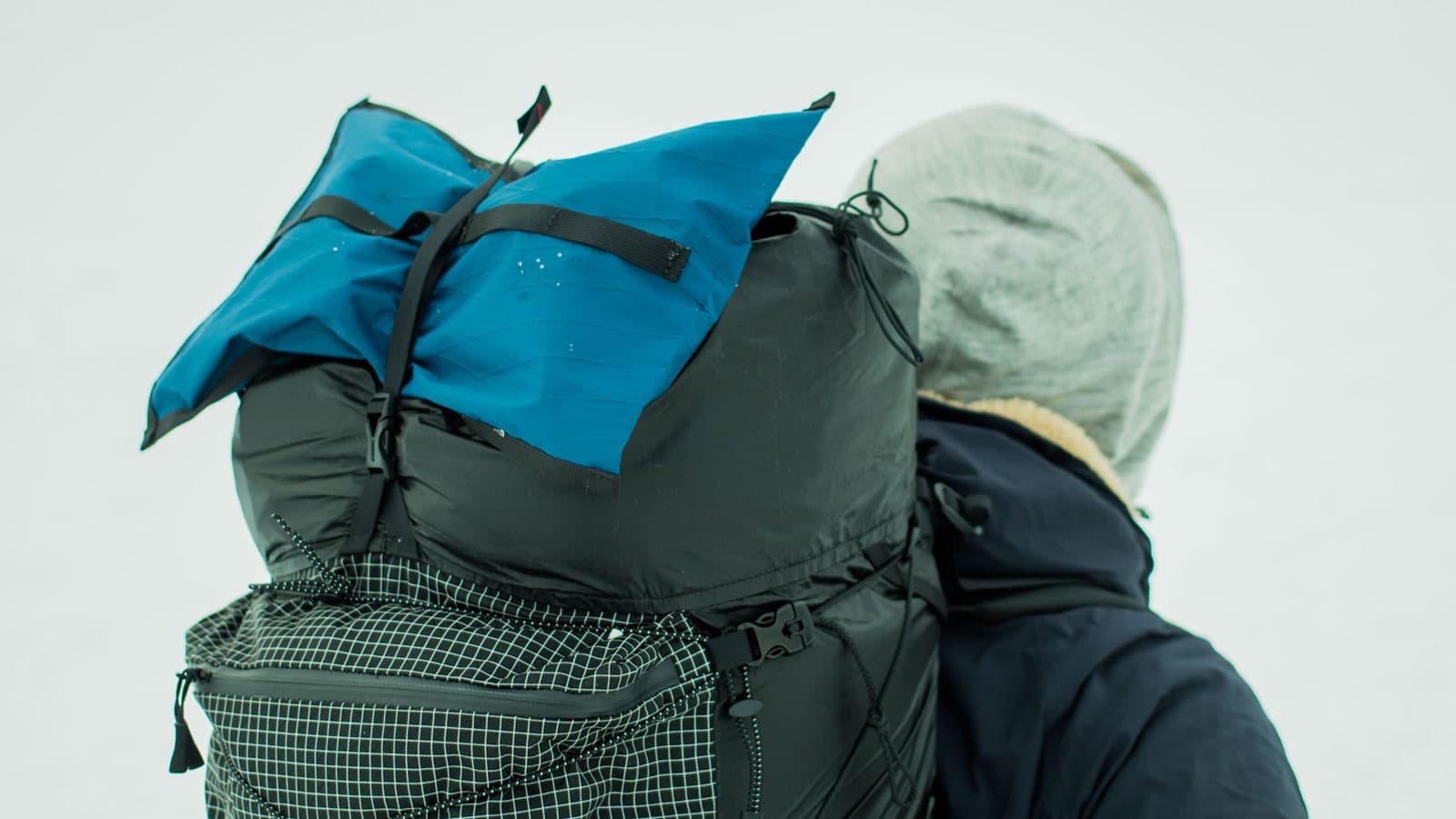 ¥2,750 (S)/ ¥3,080 (L) Tax included
Introduction
Lightweight Stuff Pack for Crampons
This stuff sack is a lightweight and safe way to store your crampons and snow pegs. It is made of durable X-Pac VX21 and has a daisy chain for external attachment to your backpack.
– Durable and waterproof X-Pac VX21 material
– Daisy chain on the back
– Heavy duty velcro tape that works well even in cold weather
Color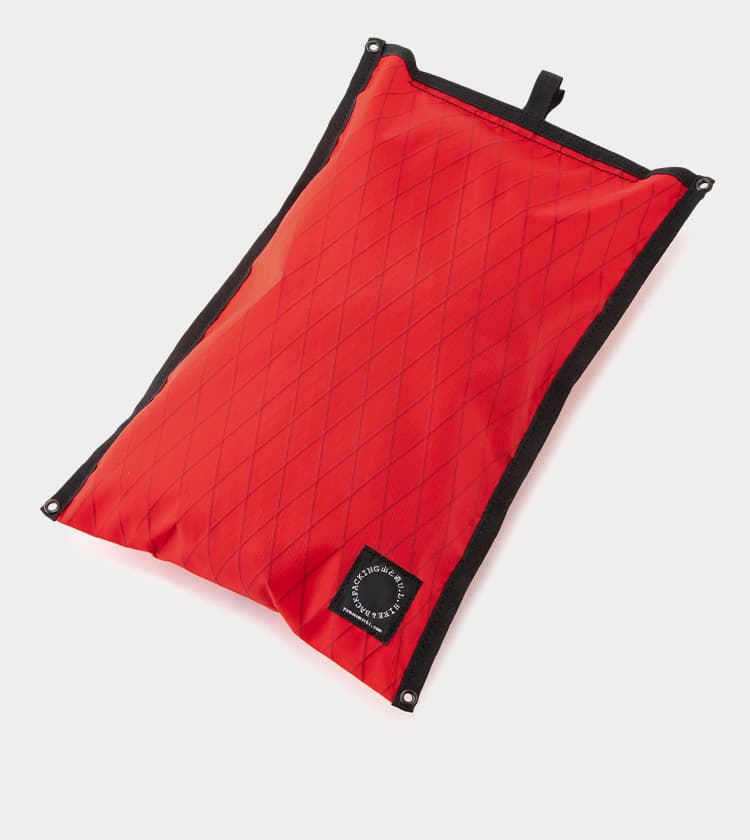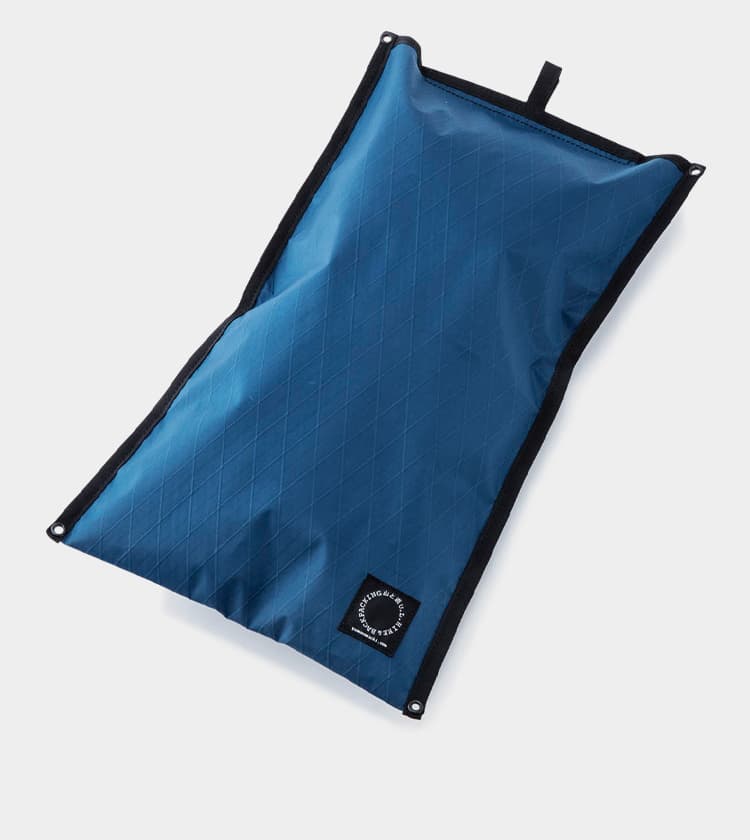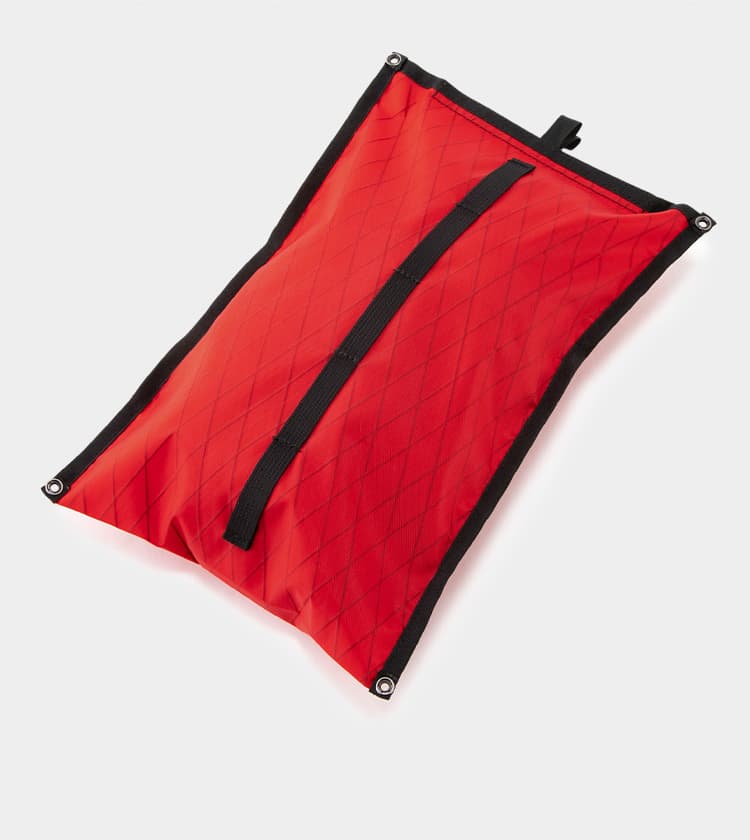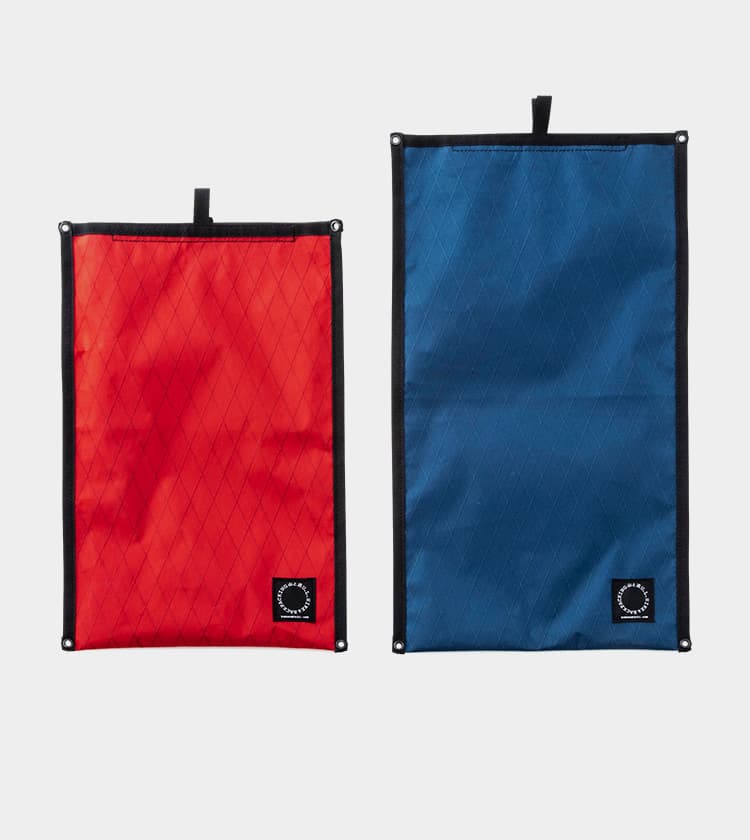 Specs
Made in Tokyo, Japan
Material:
X-Pac VX21
Weight:
46g(Size S)/1.6oz
59g(Size L)/2oz
Size:
H355mm x W240mm(Size S)
H430mm x w250mm(Size L)
Form and Function
We've always been frustrated with the lack of lightweight storage cases for crampons. It's true that crampons with sharp claws require somewhat sturdy storage. But the available options were too heavy and bulky, taking up too much space when we had to take the crampon out and put the cases in our backpacks, taking up too much space on already gear-heavy winter hikes.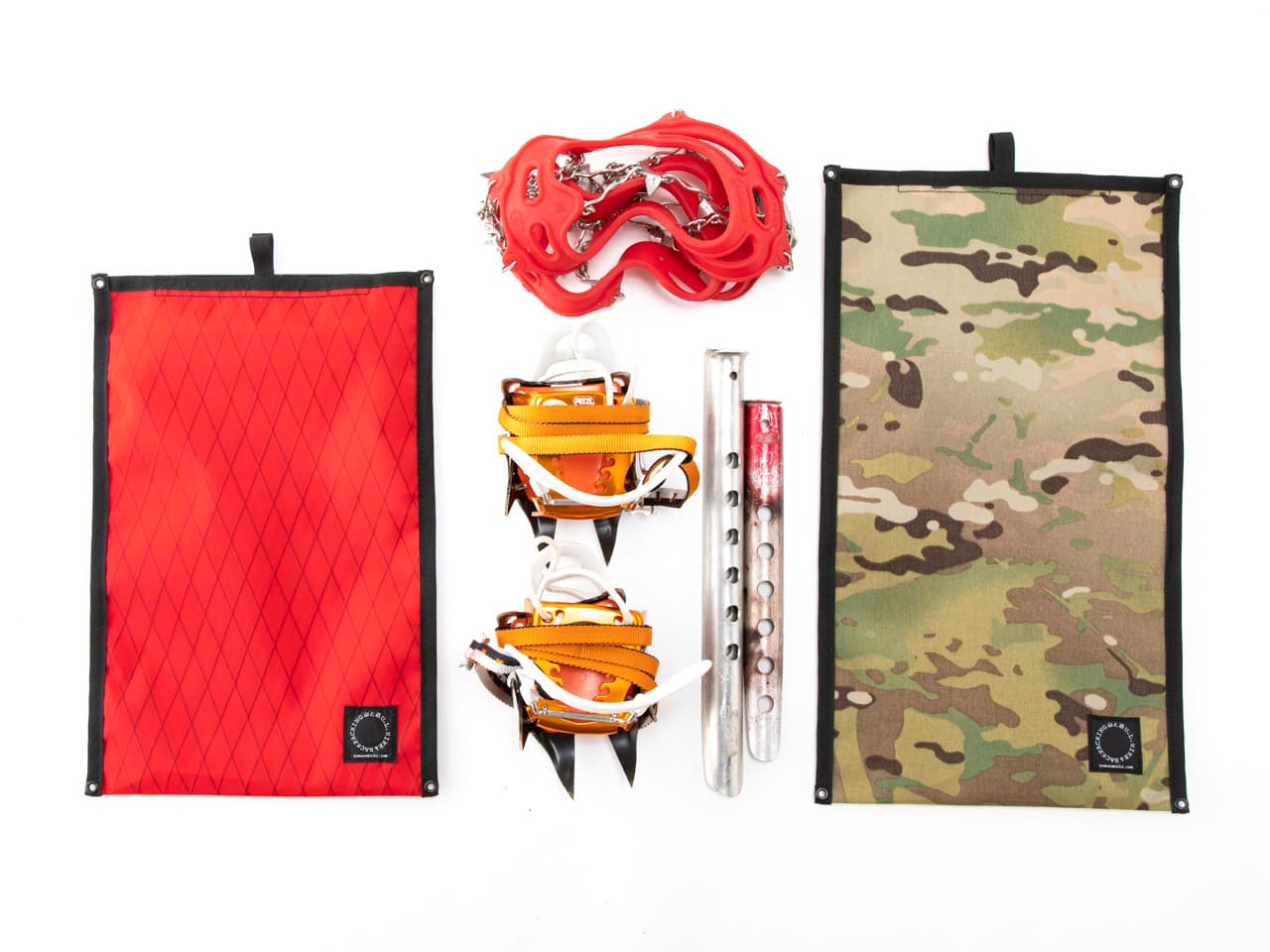 The right L Size pack is a discontinued color.
So we've created a stuff pack that's sturdy enough to hold your crampons, but lightweight and compact. It's also super easy to open and close even with your gloves on. The smaller version is for storing just a pair of crampons and the larger Pack holds crampons as well as snow spikes and snow pegs all in one pack.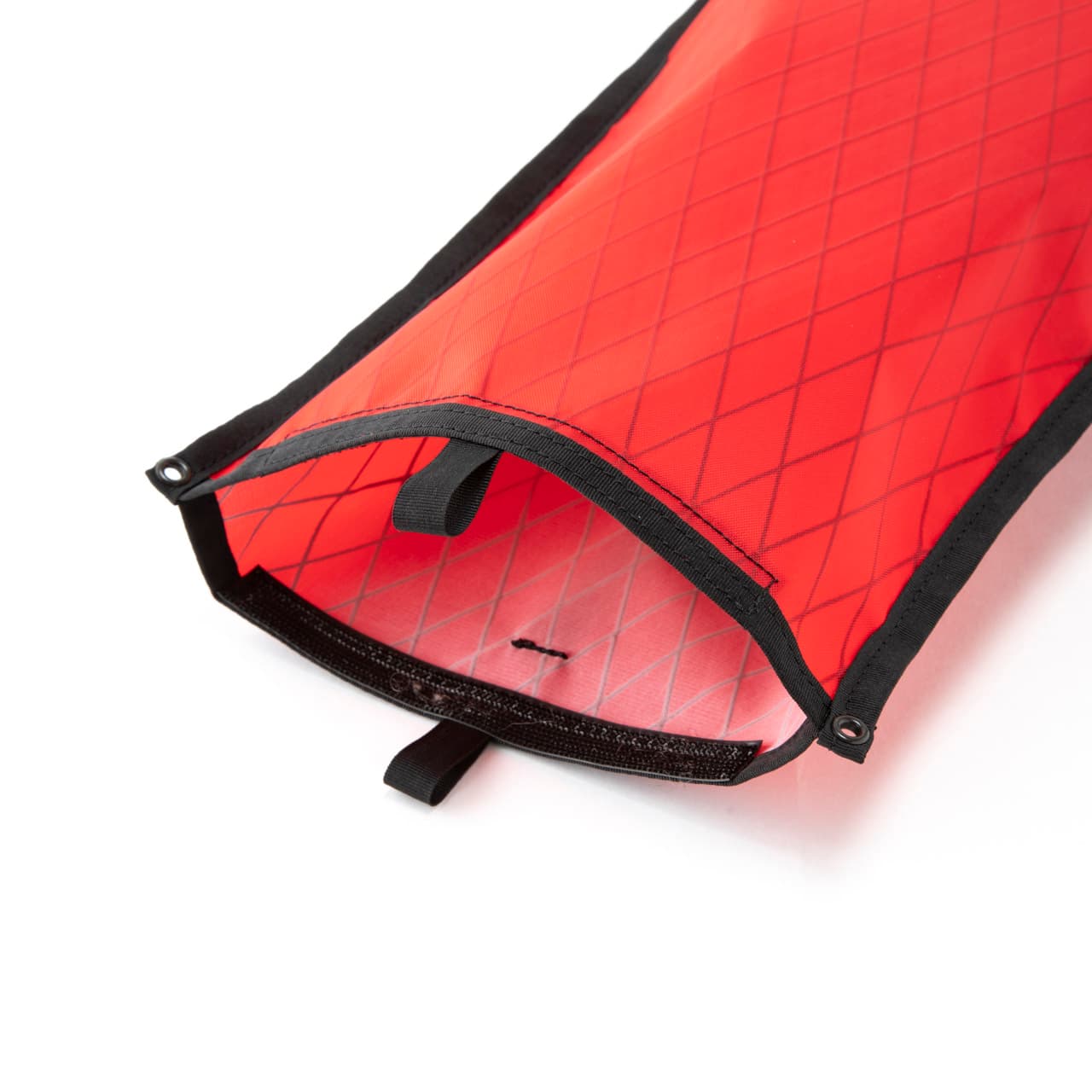 Cold-resistant Velcro
In cold weather, zippers and buckles can freeze, and it can be difficult to open and close them with gloves on. That's why we use Velcro tape, which makes it easy to take out tools even with gloves.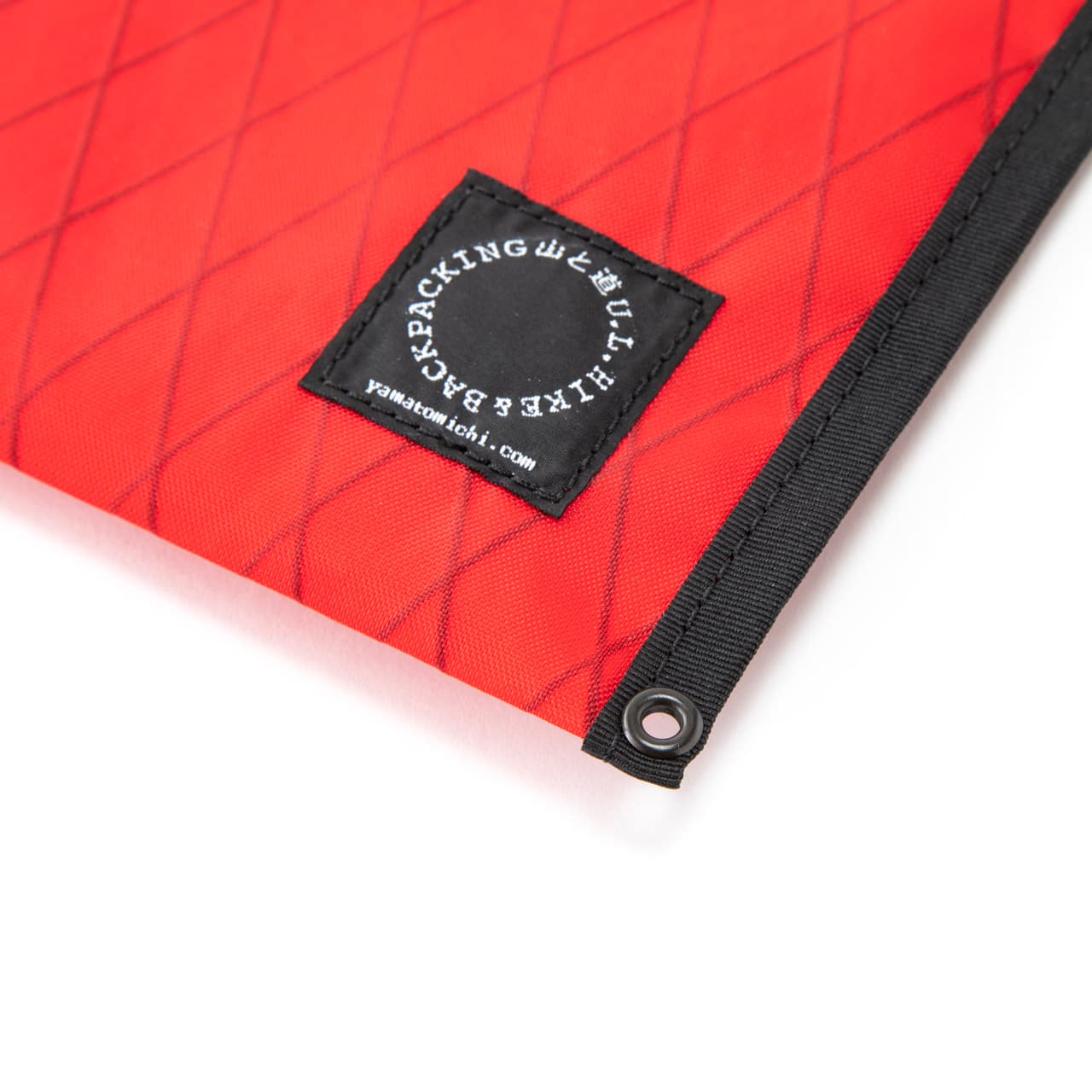 Eyelets for more flexible use
We've added small eyelets in all four corners if you want to attach the Stuff Packs more securely to your backpack with bungee cords or small carabiners. You can also attach a length of cord to two of the eyelets to make a small simple shoulder bag.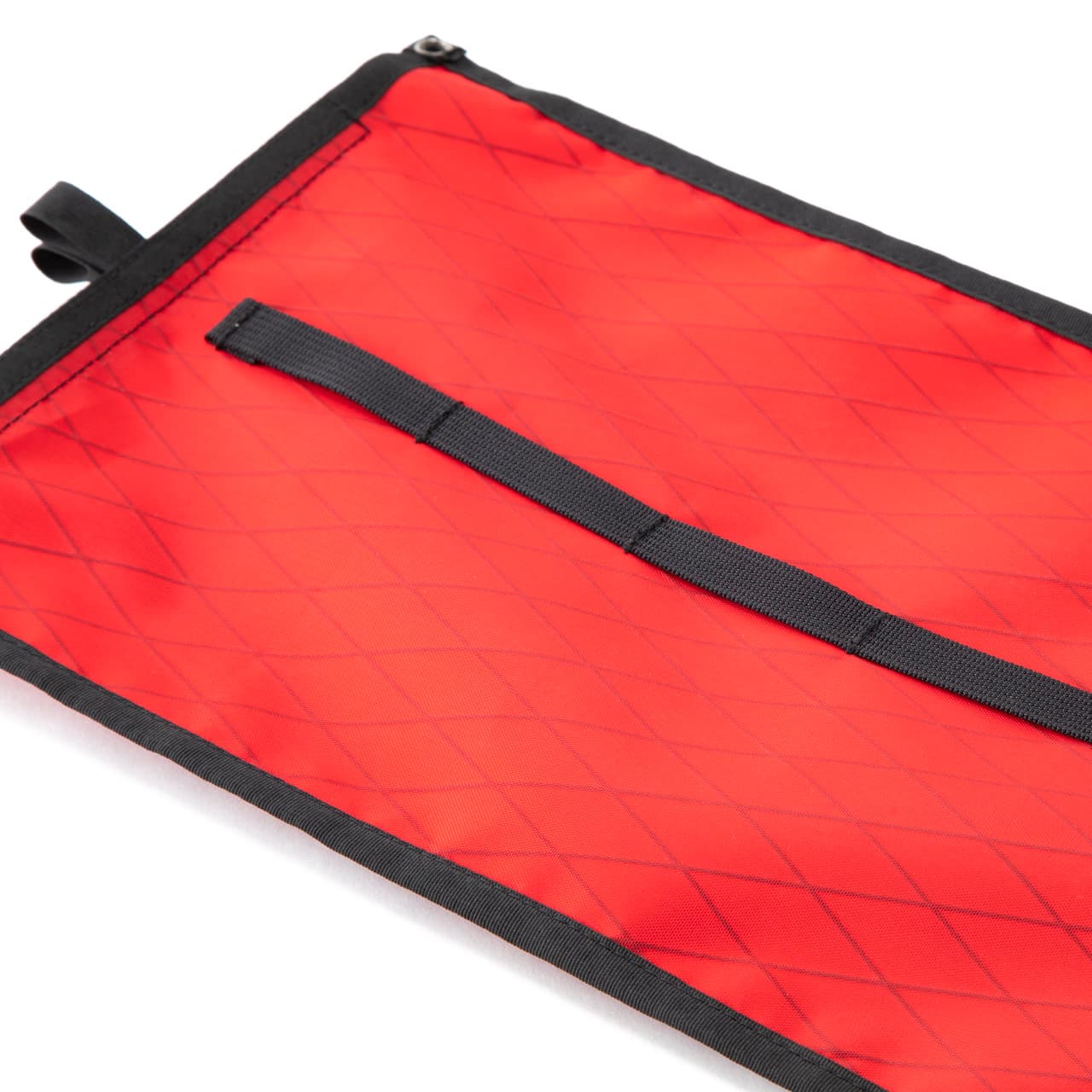 Daisy chain for secure attachment to the backpack
A daisy chain on the back allows for secure attachment to compression straps or other parts of the backpack.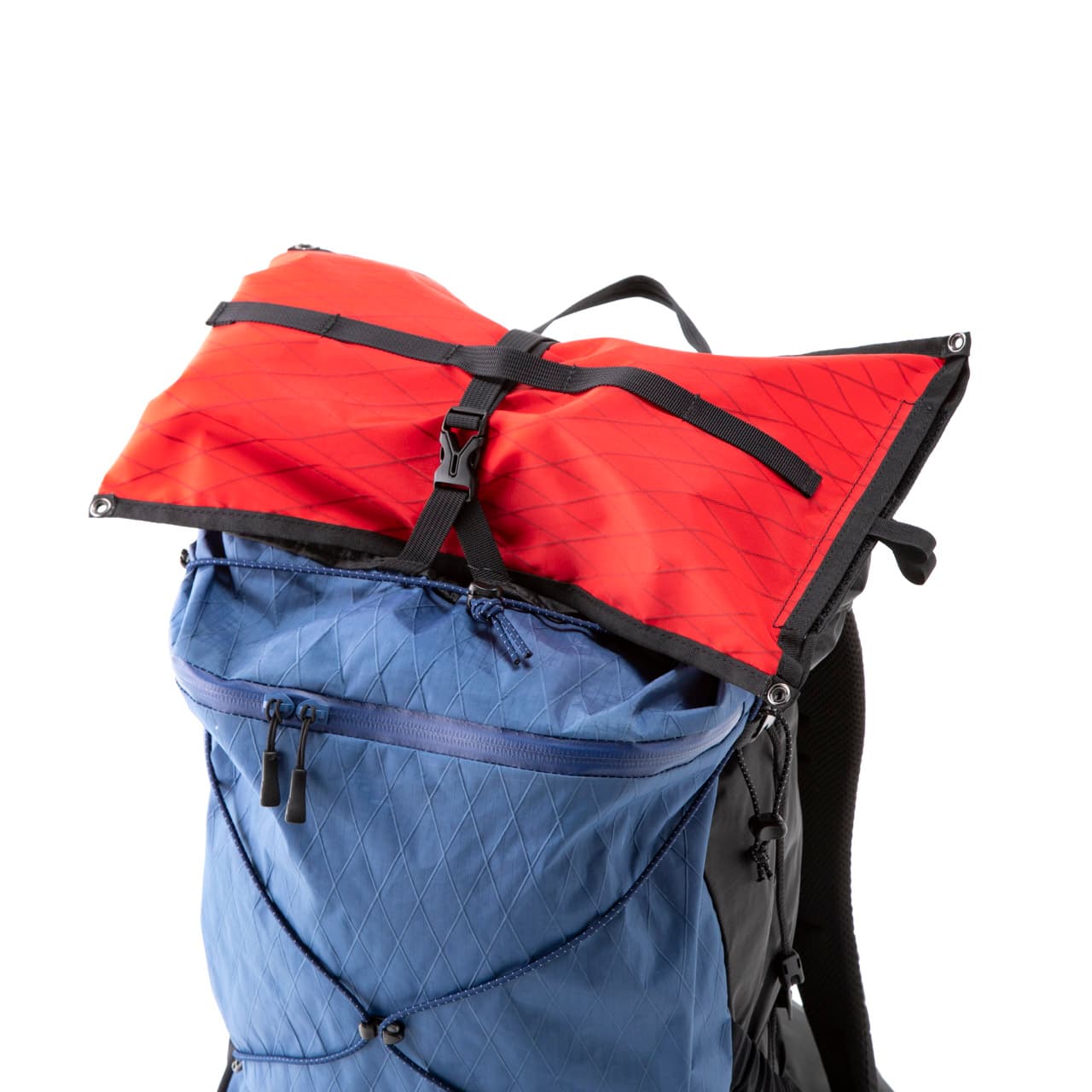 Attachment to Yamatomichi MINI

Attachment to Yamatomichi THREE
The color above is discontinued.
Please note
Care Instructions
The fabric is wear-resistant, but not pierce-proof. When storing crampons in the case, the crampons' spikes must face inward.
The fabric is strong, but it may get holes. Please use with care.
Payment
We only accept payment by credit card. We currently do not accept payment via bank transfer from overseas accounts.
We accept the following Credit Cards: Visa, Master, American Express, and JCB.
To download your receipt, please click the link included in the Dispatch Notice, which we will send by email as soon as the items are dispatched.
Delivery
Order Confirmation will be sent after the order.
The items will be dispatched within 3 days after the payment is confirmed.
The dispatch notice will be sent by email as soon as the items are dispatched.
The delivery may be delayed by unforeseeable reasons such as natural disasters and other logistics issues. We appreciate your patience and understanding.
We cannot ship multiple orders in one package due to how our delivery system is currently set up.
We will ship by DHL for overseas customers (excluding China, Hong Kong, Taiwan, Korea and Russia). For customers in China, Hong Kong, Taiwan, Korea and Russia, we will ship by EMS only.
Shipping costs vary depending on your country and region.
Repair
We accept repairs for all of our Yamatomichi products. For inquiries on repair services including patching the holes, repairing with extra components, or fixing the items damaged over time, please feel free to contact us from the "Repair" section of the SUPPORT page.