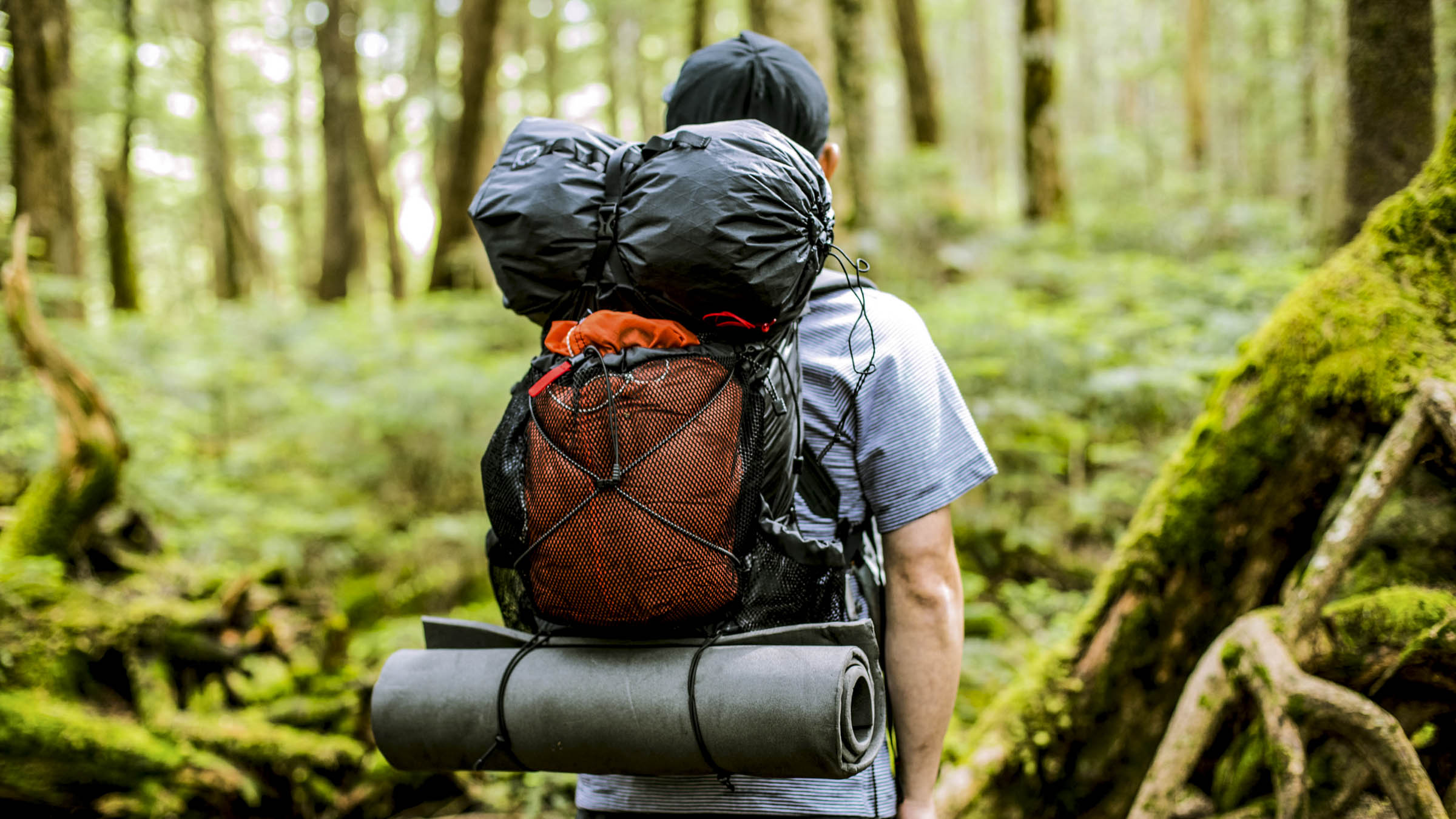 Stuff Pack XL
Upgrade your backpack
Add our XL stuff pack to your MINI for overnight hiking, or to your THREE or ONE for long-distance hiking and winter hiking. The large volume Stuff Pack XL maximizes your packing capability.
Highly water-resistant and durable X-Pac material
Daisy chain to securely strap the Stuff Pack on your backpack
Internal flap keeps water and dust away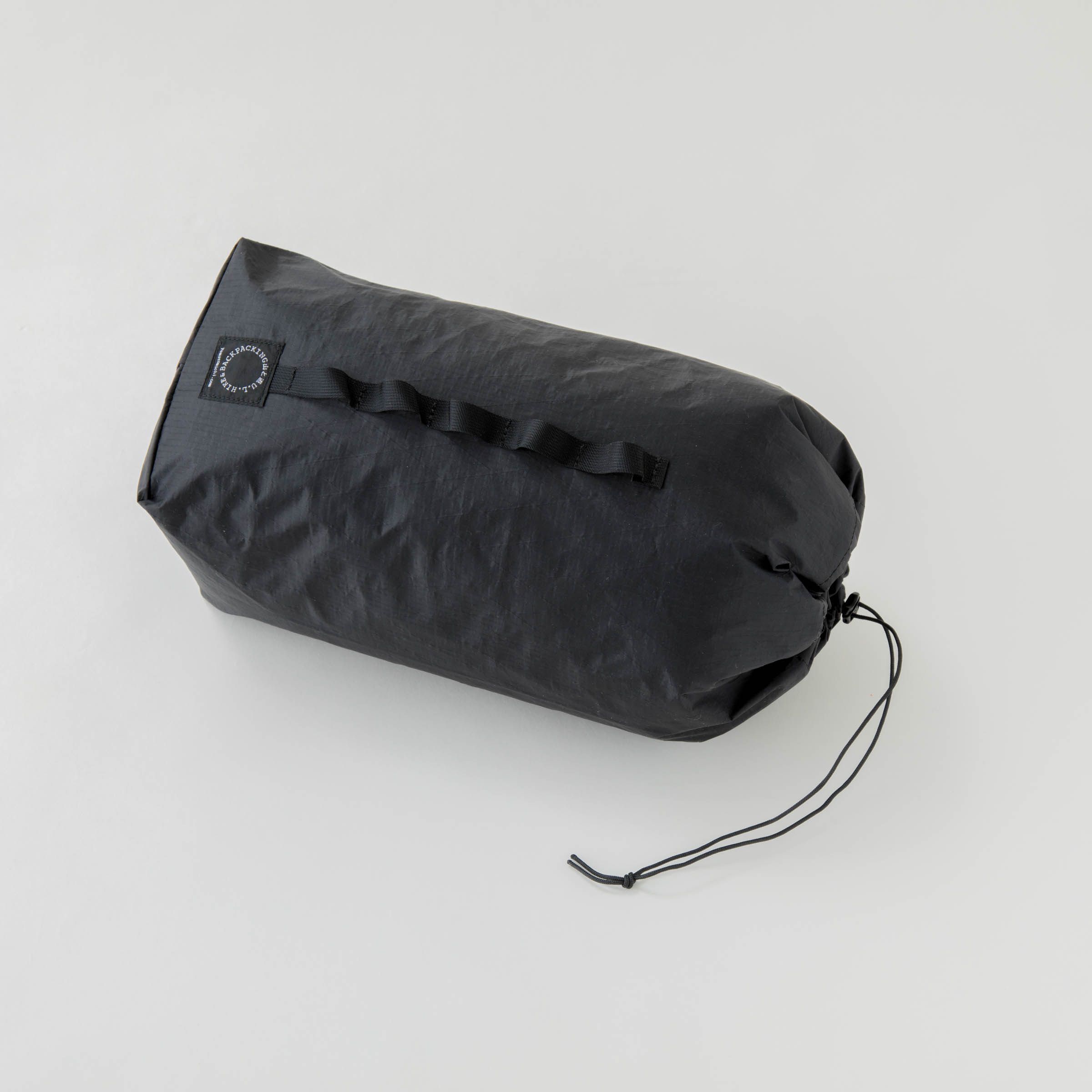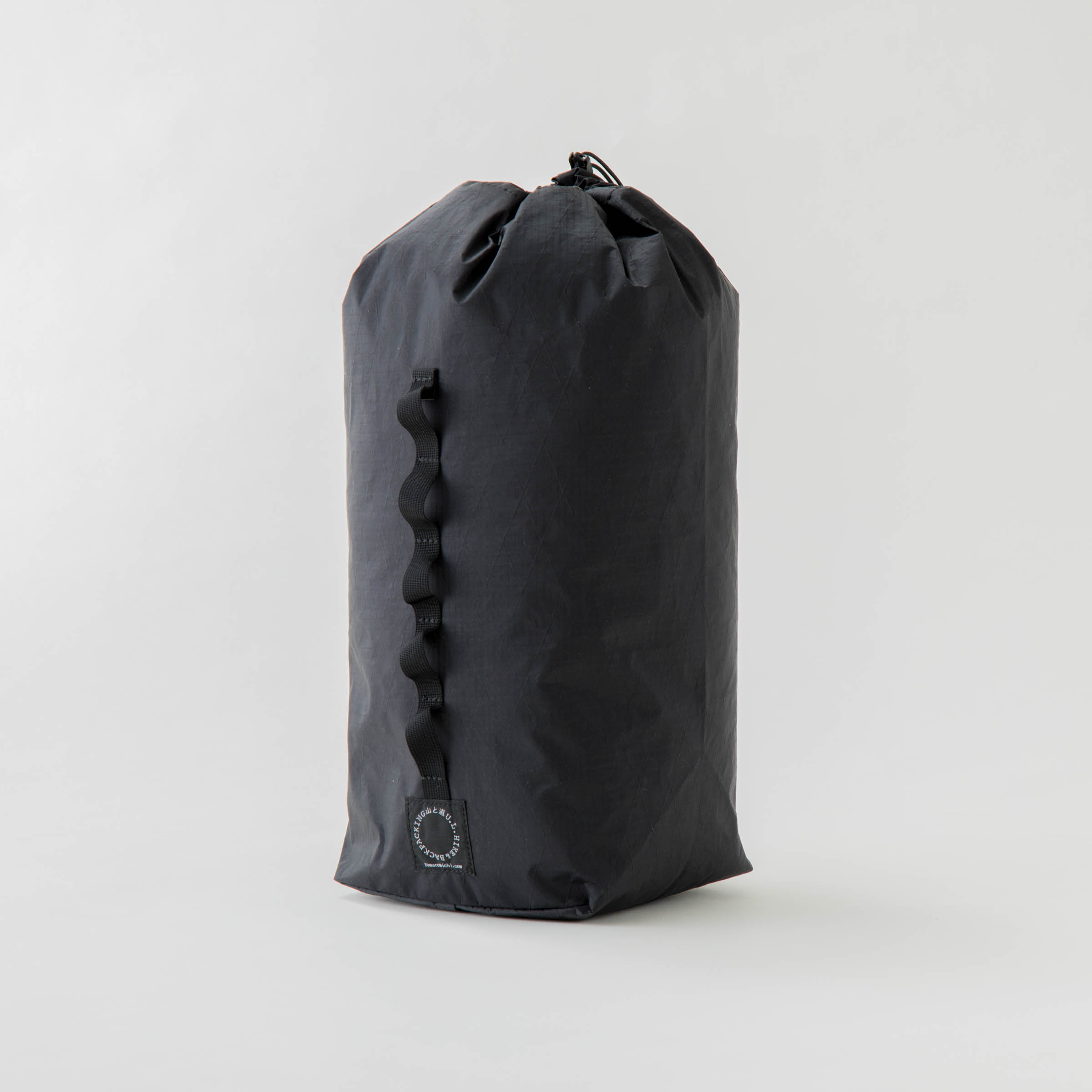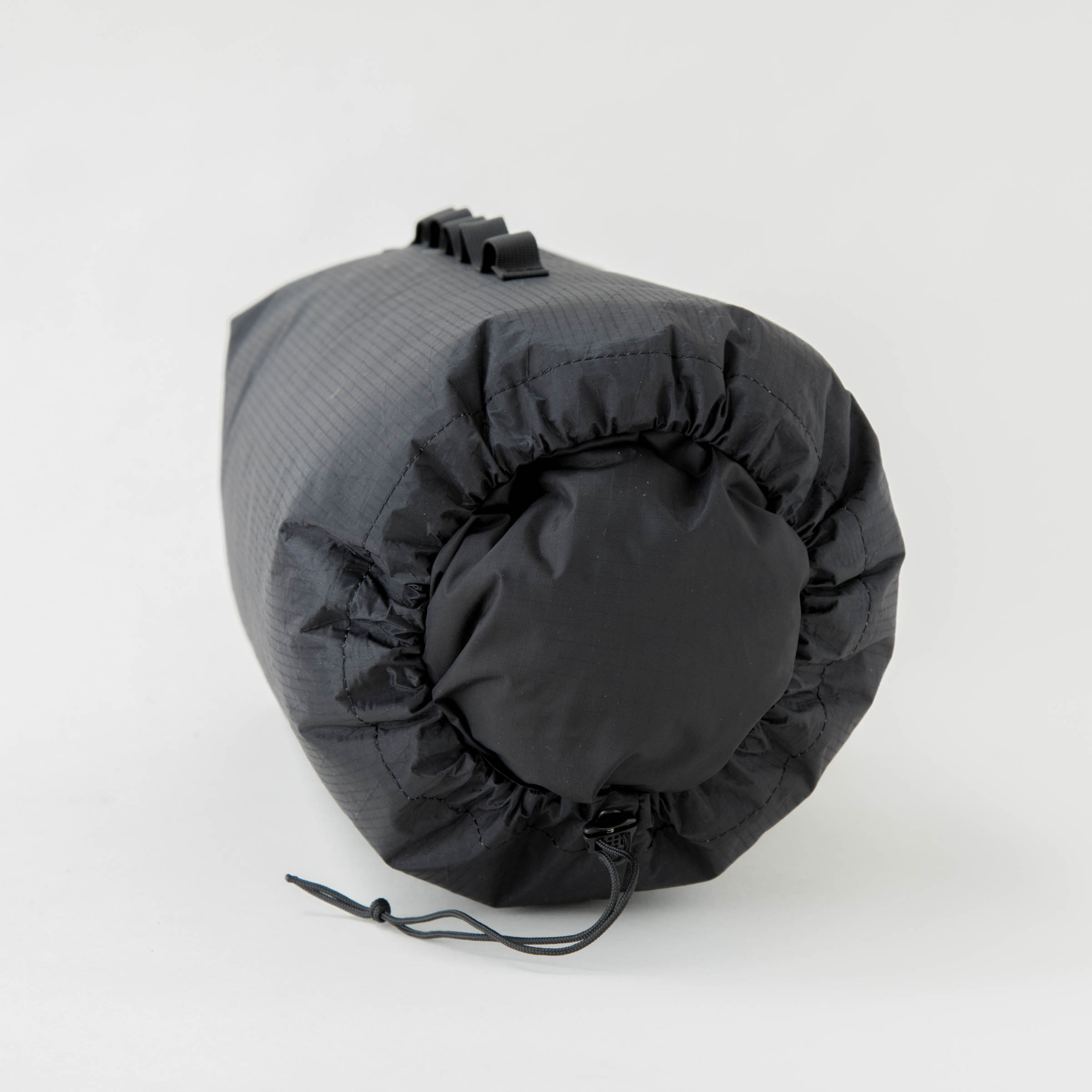 Akira Natsume, Yamatomichi Founder
In 2012, I was hiking in New Zealand for over one month and testing the MINI. During that hike, I used the first prototype of the Stuff Pack XL to add some extra capacity to my MINI.
When my MINI was slightly too small but the framed ONE was a little too big, I attached this Stuff Pack to the MINI for additional capacity. (Please note, THREE was not yet released at this time.)
The added capacity was, of course, great, but I also noticed other advantages of the water-resistant and externally-attachable Stuff Pack: I was able to stow my wet tent, tarp, and groundsheet in the Stuff Pack XL after packing everything else under the tent or tarp, allowing me a smooth departure from the campsite without the inside of my MINI being soaked. Also, it was perfect to keep dirty clothes or a wet towel separated from other items after taking a dip in a hot spring.
Initially, the Stuff Pack XL was made solely for our staff, but we had many inquiries from customers who wanted to buy it and I also noticed that there were no products like this in the same category with a 9-liter capacity, that could be easily strapped on the top of a UL lidless backpack so we decided to add this to our regular lineup.
Made in Tokyo, Japan
Material:
X-Pac VX03
Weight:
66g / 2.3oz
Capacity:
9L
Secure attachment
The Stuff Pack XL is equipped with a 5-loop daisy chain on the side to be strapped on the top, side, or bottom of your backpack for secure and stress-free attachment to your backpack.
The sack is equipped with an internal flap to keep water and dust out.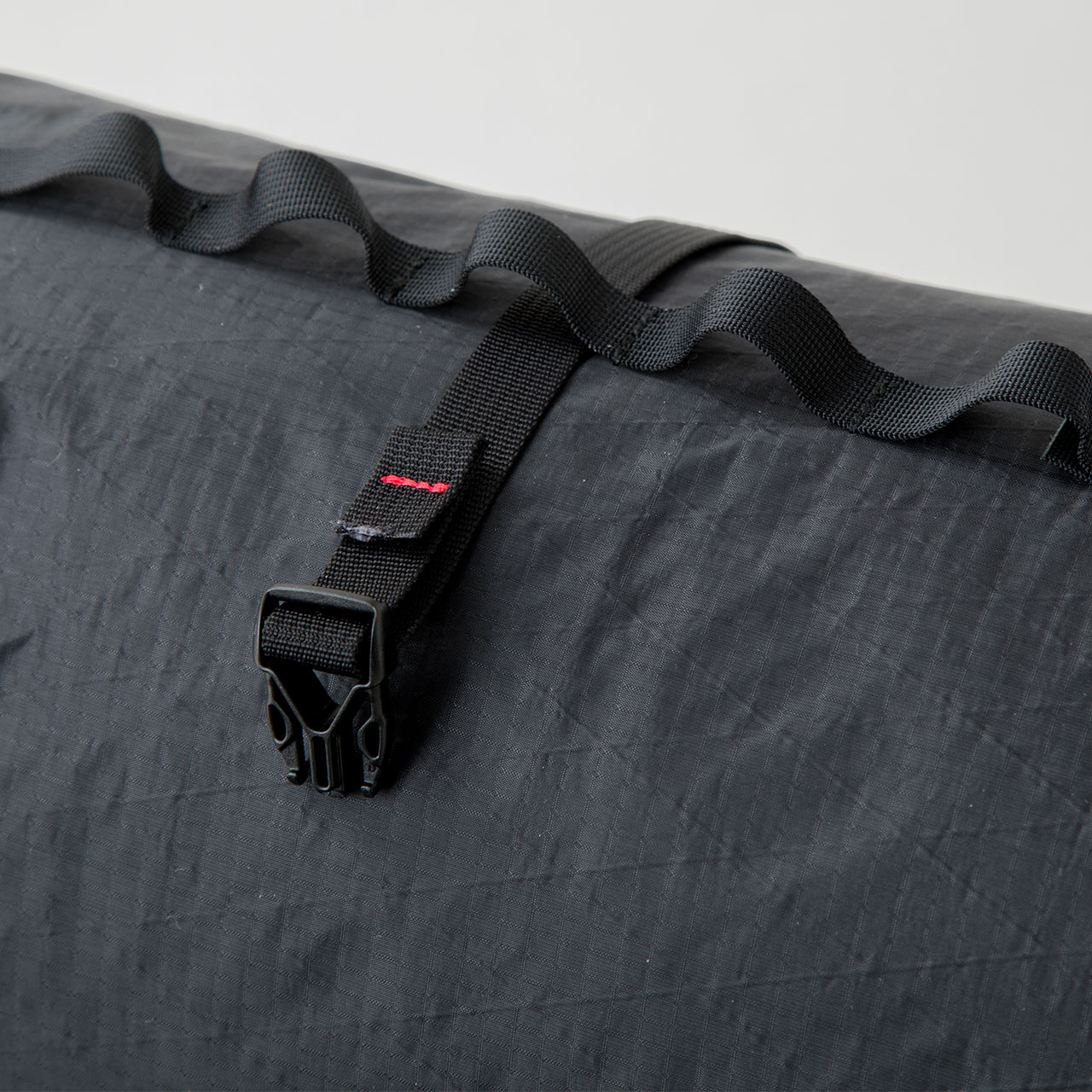 The loops of the daisy chain are large enough for 25mm or smaller straps. (a 15mm strap is shown on the picture)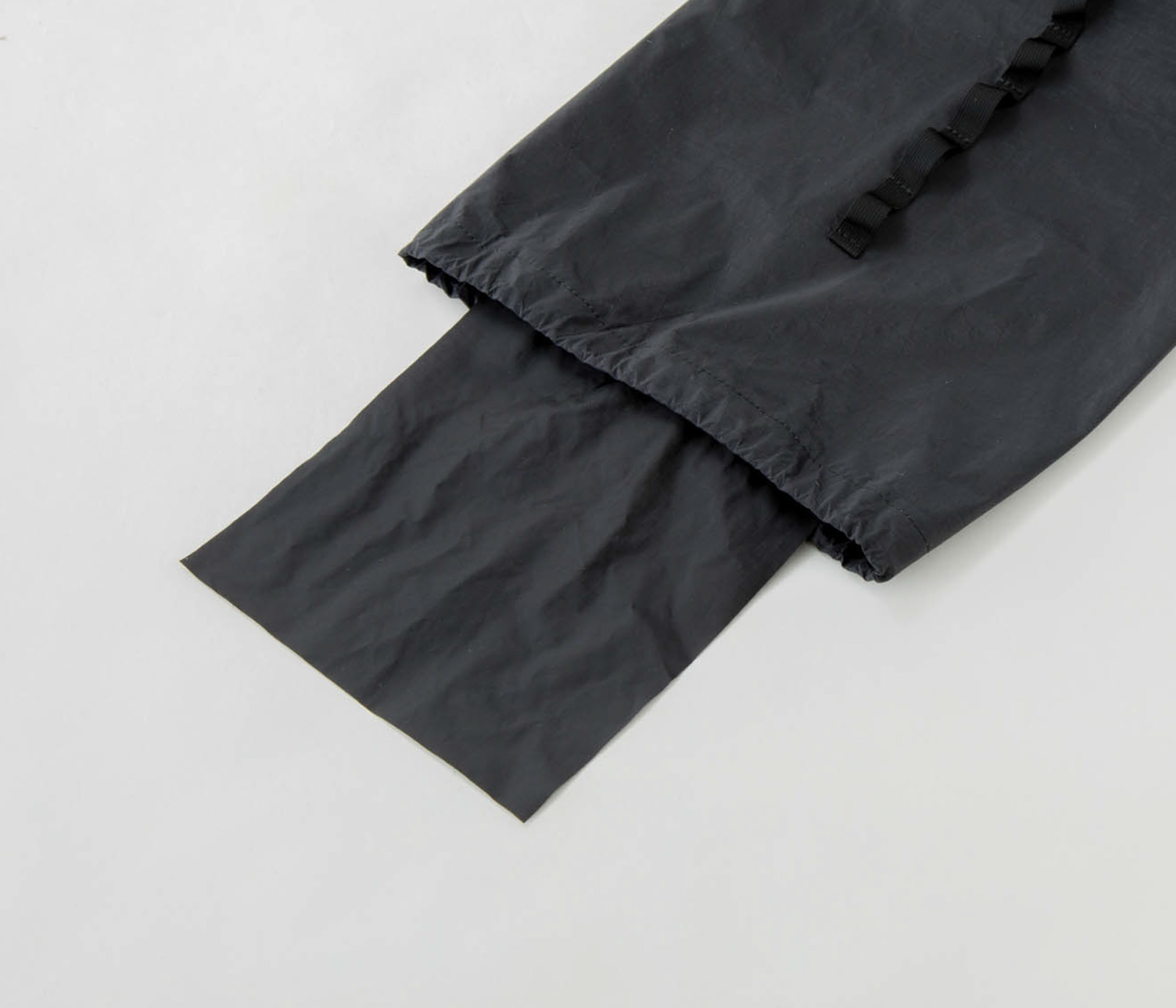 The flap inside the stuff pack is made of 70 denier polyurethane coated rip-stop nylon. Please note that the stuff pack is not completely water resistant.
Packing example
The Stuff Pack XL is perfect for stowing something you want to quickly access, such as food, change of clothes, or rainwear.
When you leave the campsite, you can pack your items under your tent or tarp. Lastly, stow the wet tent or tarp in the external Stuff Pack XL so that the main compartment of the backpack is kept dry.
The external Stuff Pack XL also allows for quick access to a wet tent, tarp, and sleeping bag and it is easy to take them out to dry should the sun come out during your hike.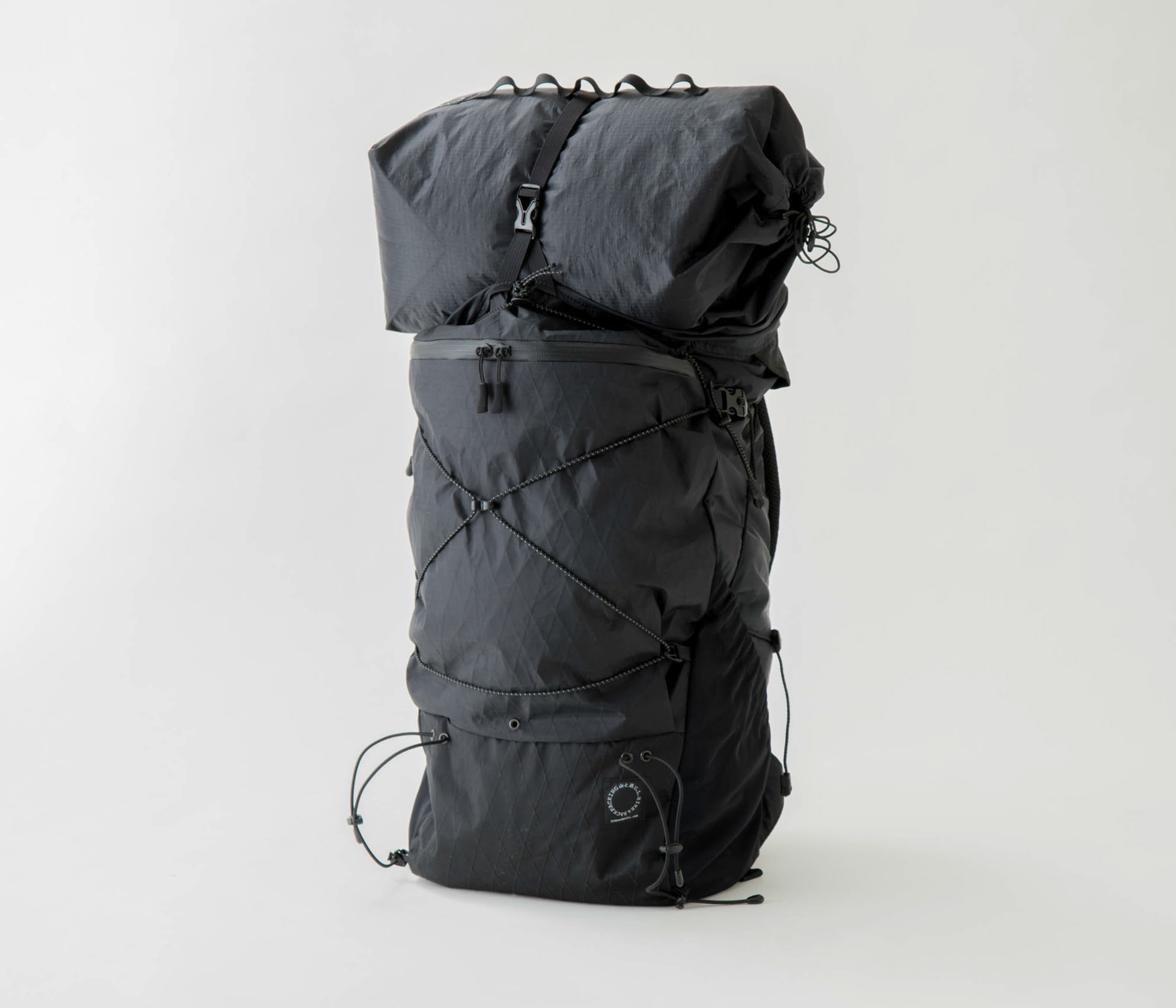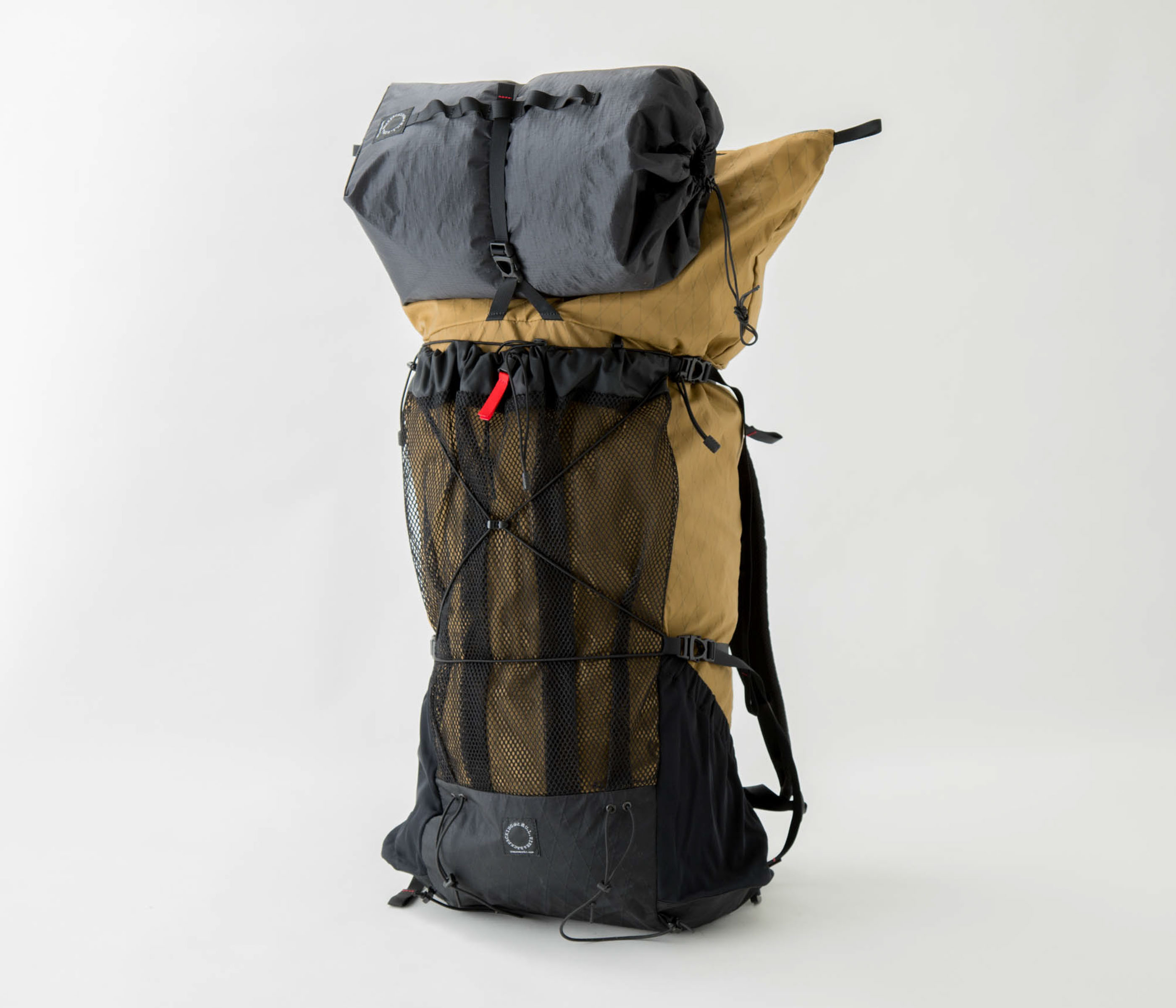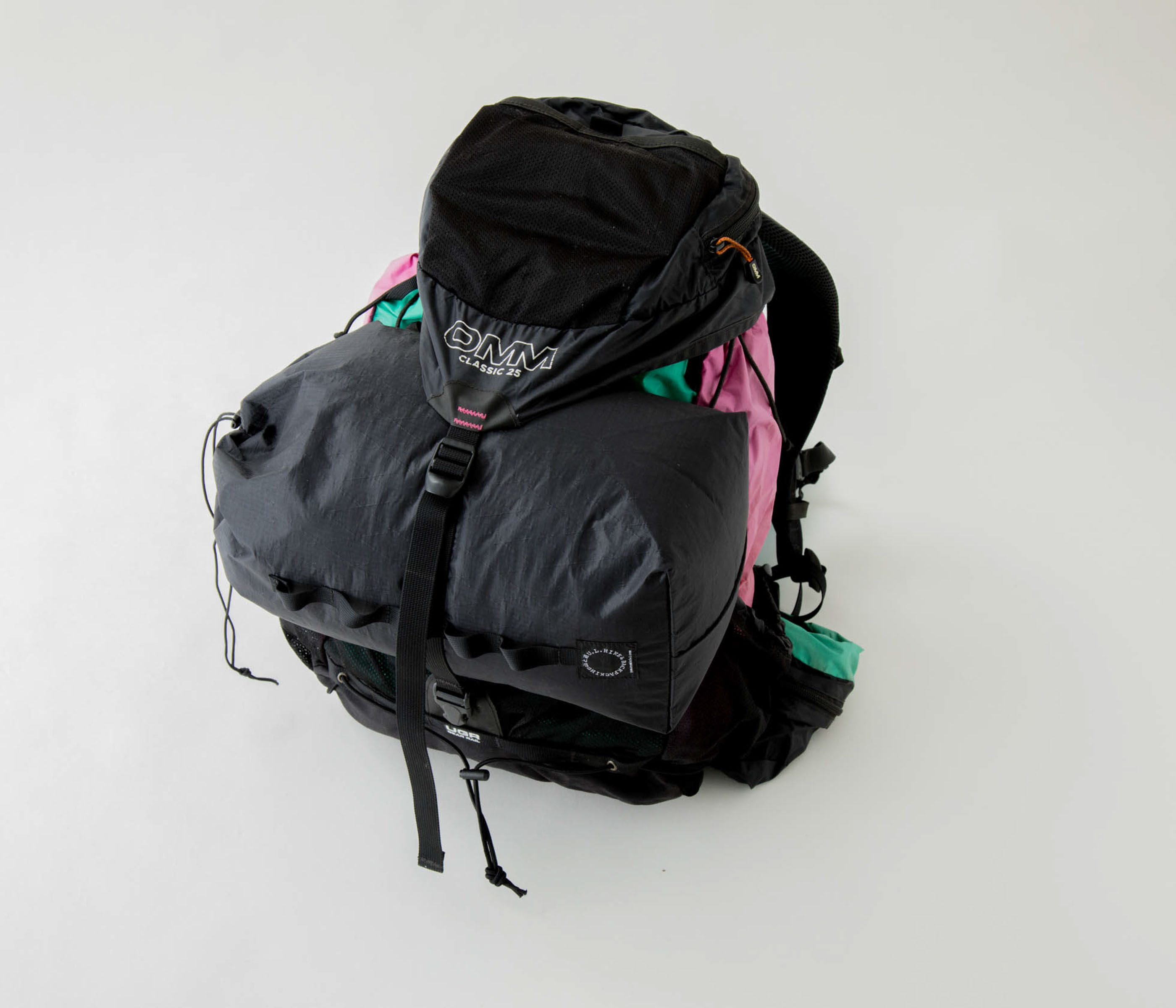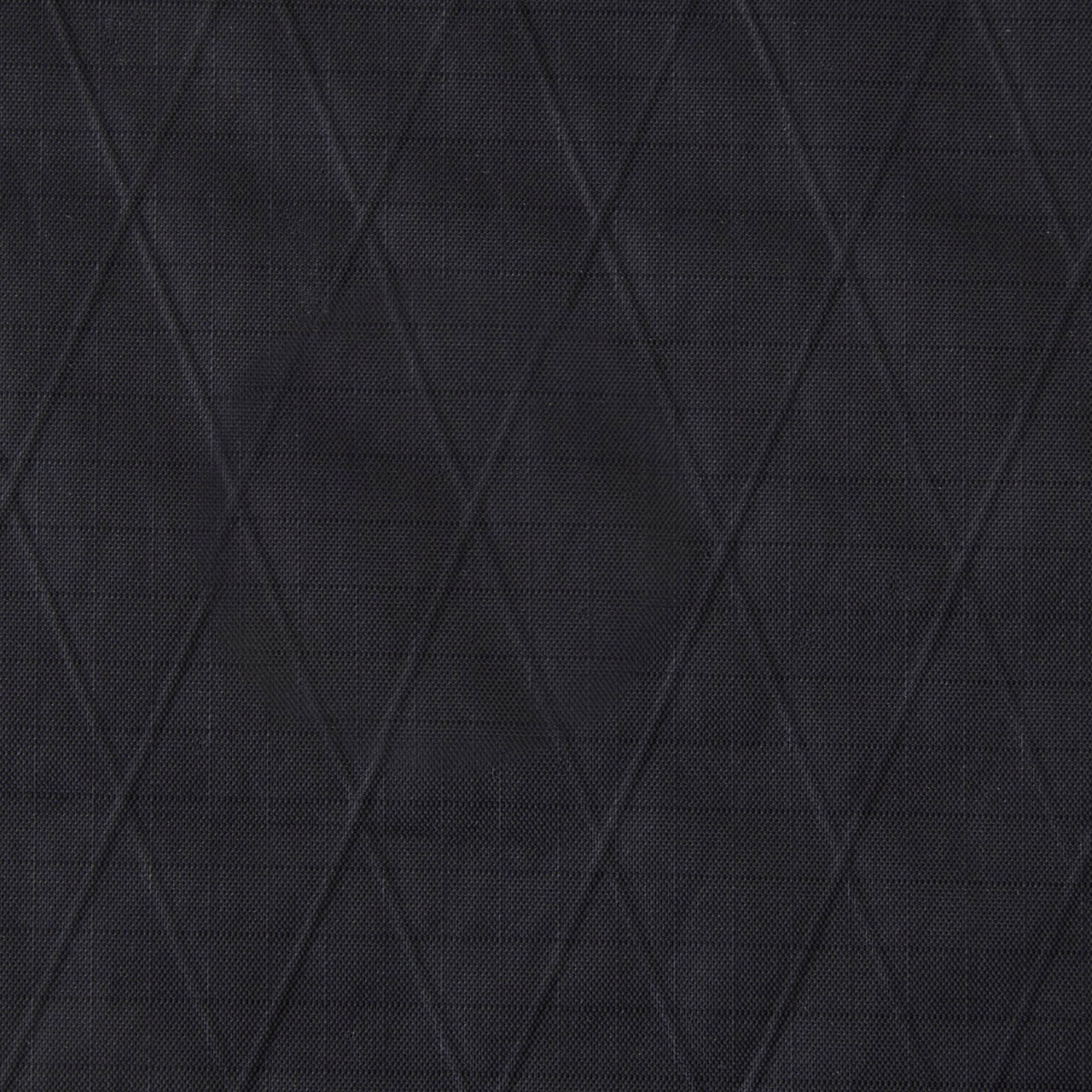 X-Pac VX03
X-Pac VX03 is a multi-layer fabric comprised of 30 denier nylon on the surface, a water-resistant polyester film in the middle, and a 50 denier polyester taffeta and diamond-patterned black polyester X-Ply material at the back. It is highly durable and water-resistant with hydrostatic water-resistant structural technology.
Weight: 140g/m2  
Tear strength (JIS L 1096 A method): 3.6kg (vertical), 2kg (horizontal)
Instructions
The Stuff Pack XL is not completely waterproof. For better water-resistance, we highly recommend the use of the Ziploc bags to keep your items safe from the rain.
The loop of the daisy chain may not be large enough for some 25mm buckles, depending on each product.
Washing Instructions
Machine wash gentle, at 30°C.
Neutral detergent is recommended.
Do not bleach. Do not use fabric softener.
Wet the soft sponge and wipe off the dirt.
When machine-washing, keep the mouth of the Zip Pack open.
Do not tumble dry.
After washing, reshape and dry in the shade.
Do not iron.
Store in a dark, well-ventilated place.
Payment
We only accept payment by credit card. We currently do not accept payment via bank transfer from overseas accounts.
We accept the following Credit Cards: Visa, Master, American Express, and JCB.
To download your receipt, please click the link included in the Dispatch Notice, which we will send by email as soon as the items are dispatched.
Delivery
We will ship by DHL for overseas customers (excluding China, Hong Kong, Taiwan, Korea and Russia). For customers in China, Hong Kong, Taiwan, Korea and Russia, we will ship by EMS only. Shipping costs vary depending on your country and region.
Repair
We accept repairs for all of our Yamatomichi products. For inquiries on repair services including patching the holes, repairing with extra components, or fixing the items damaged over time, please feel free to contact us from the "Repair" section of the SUPPORT page.
BUY