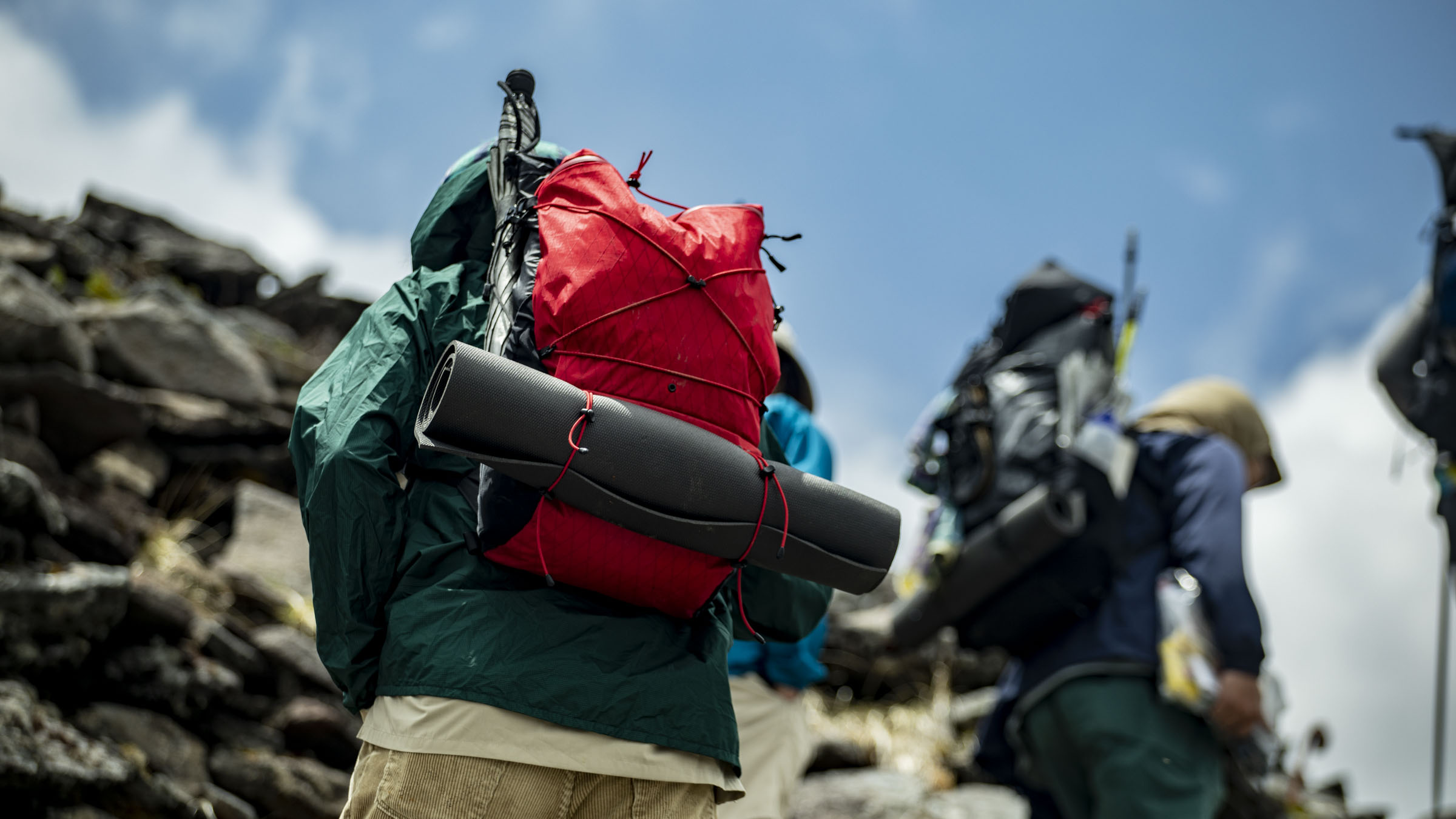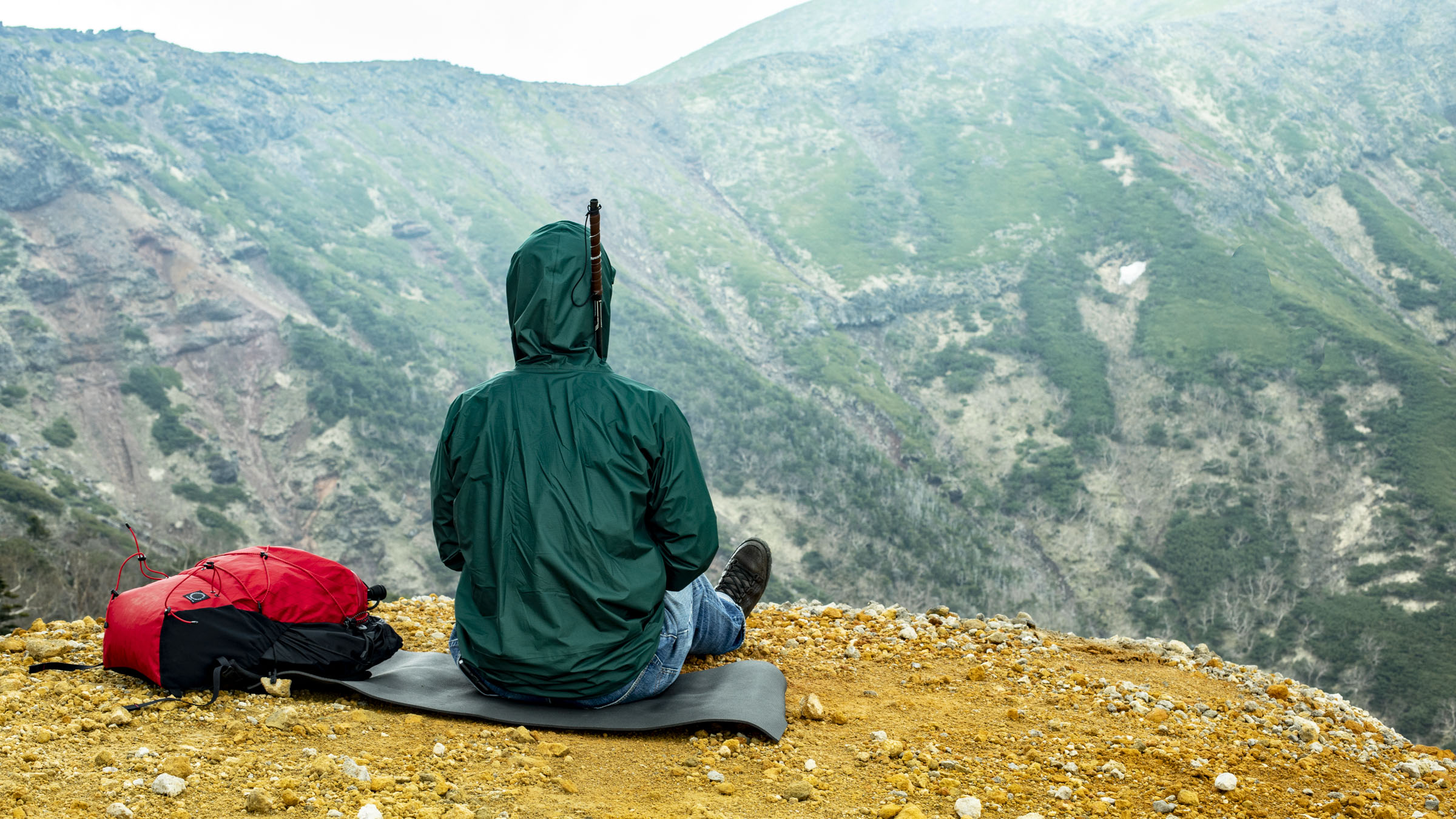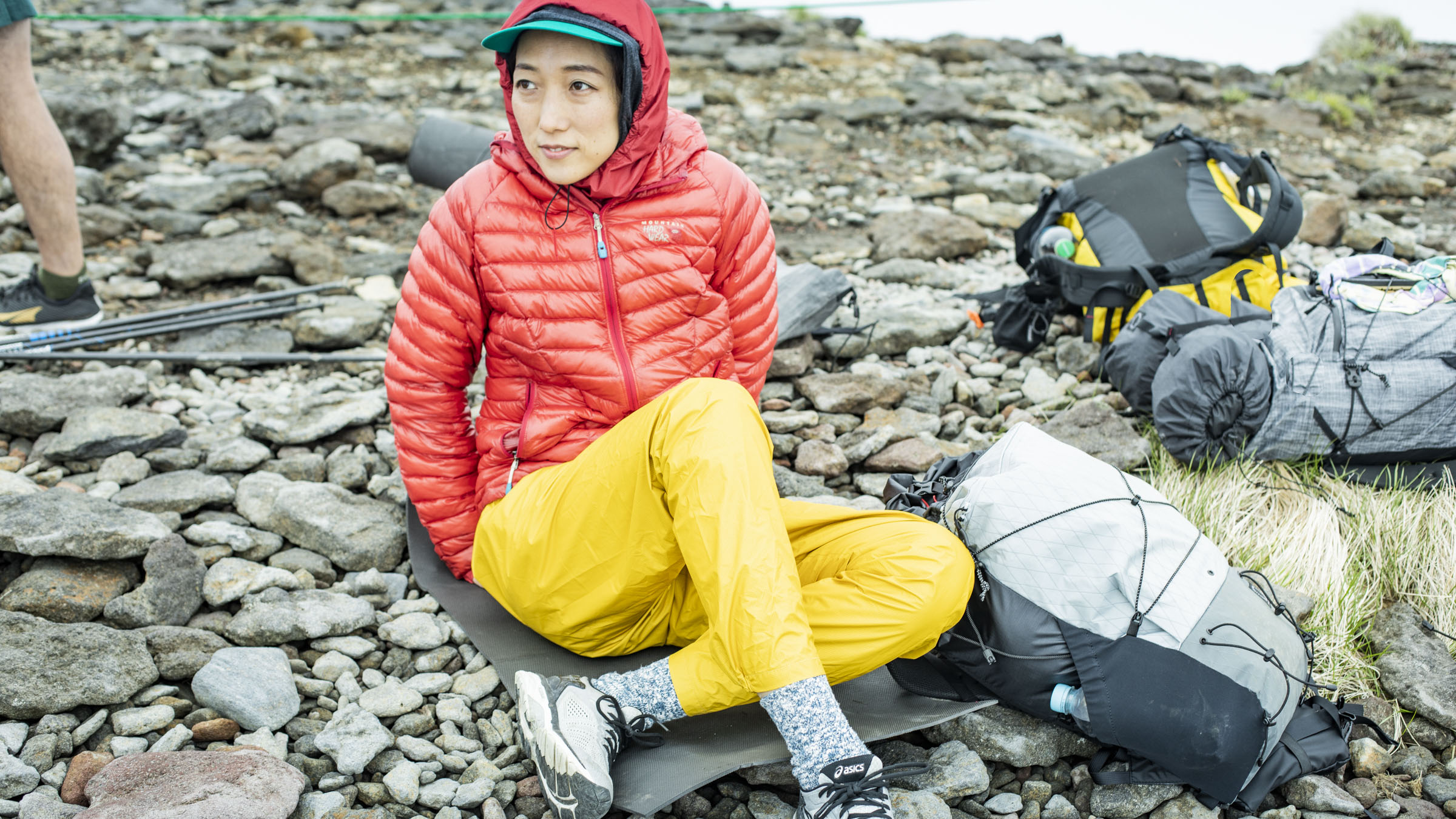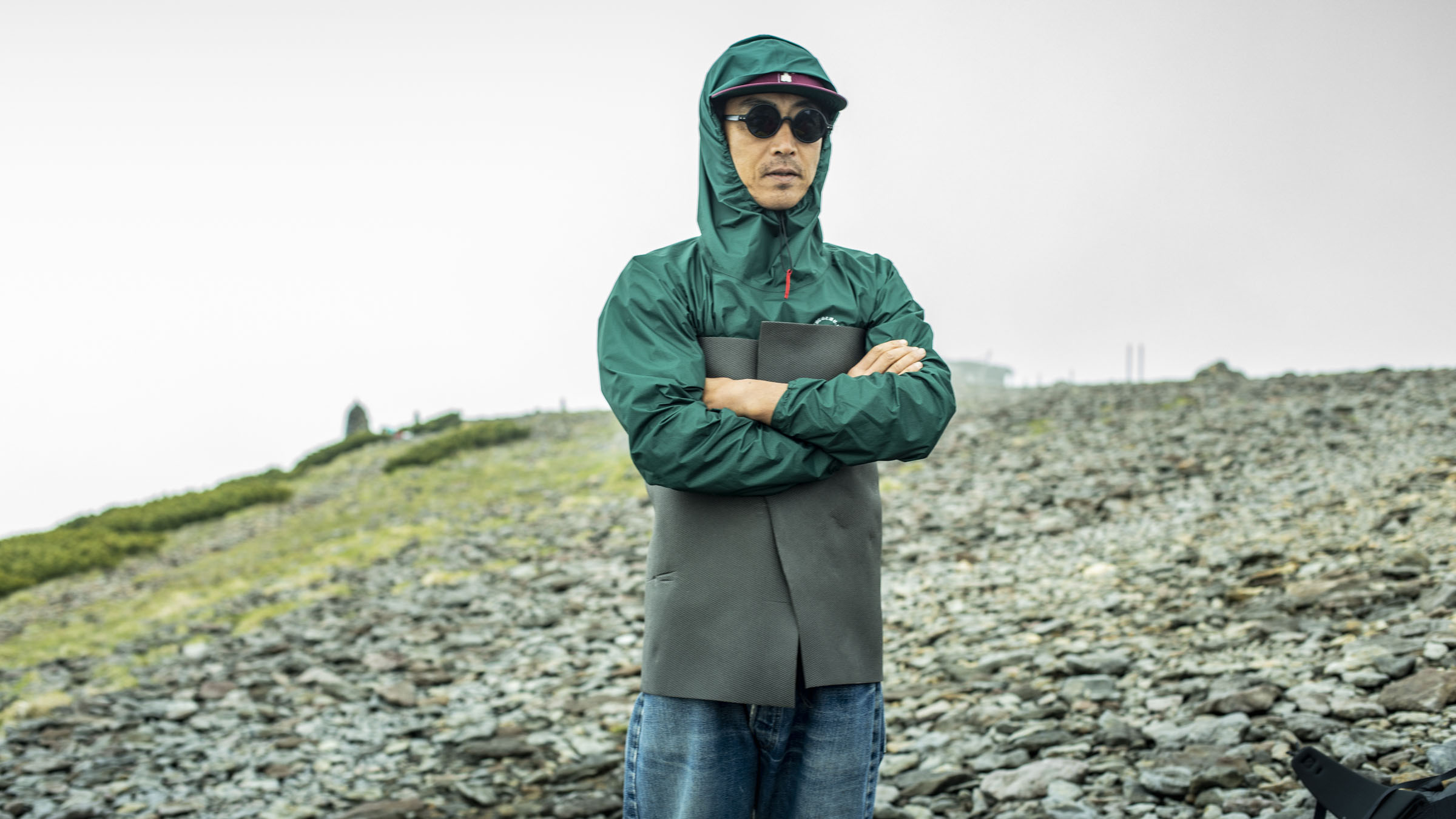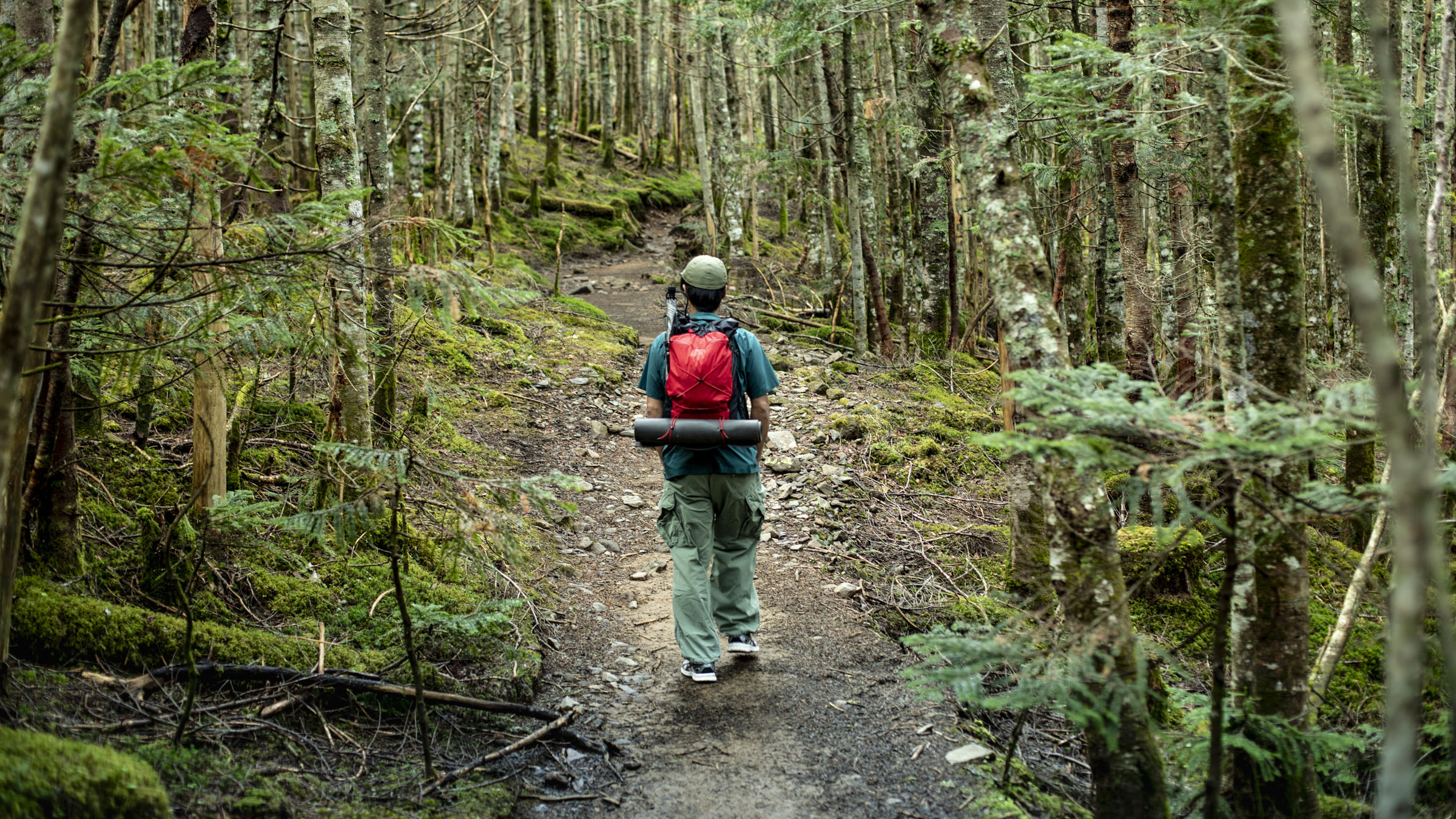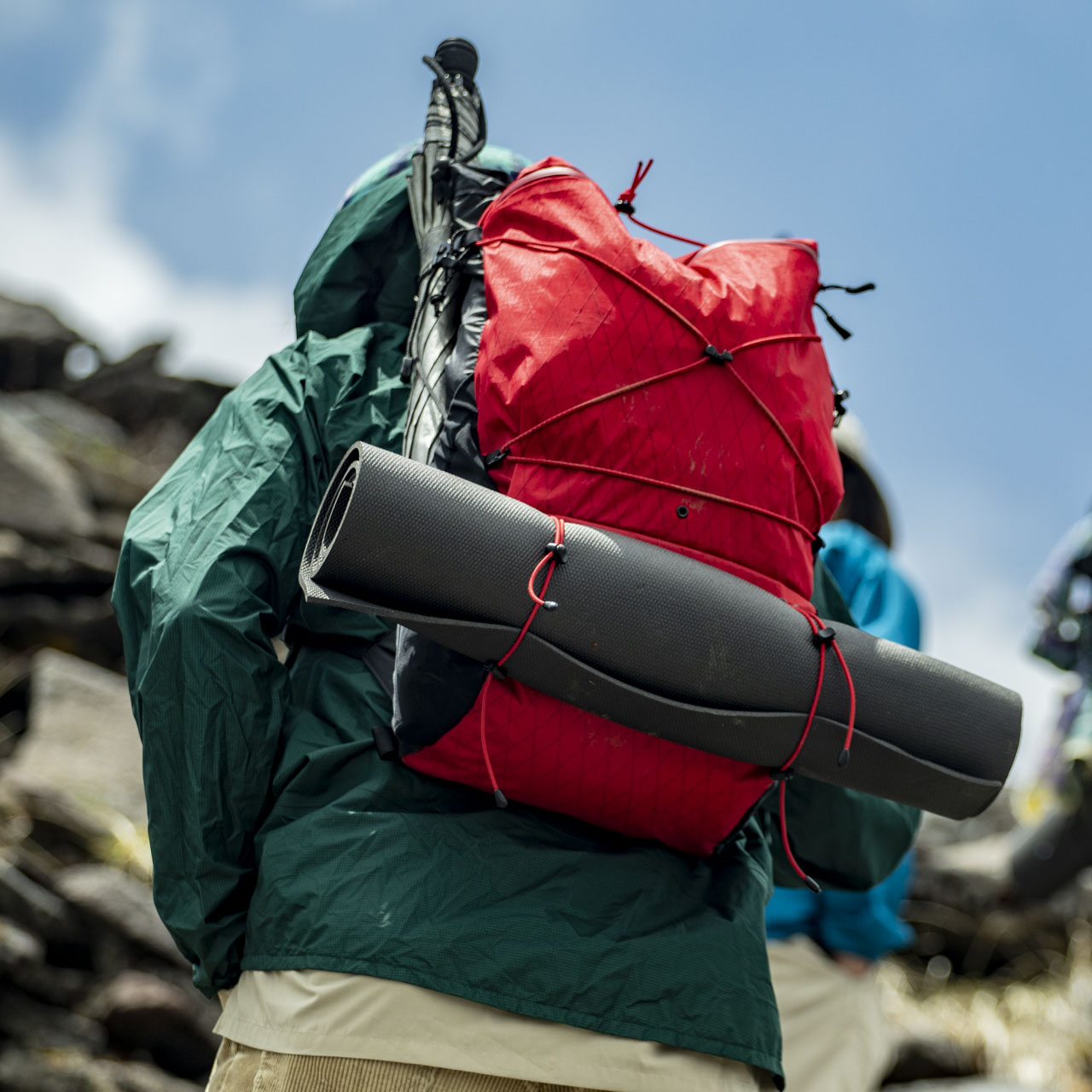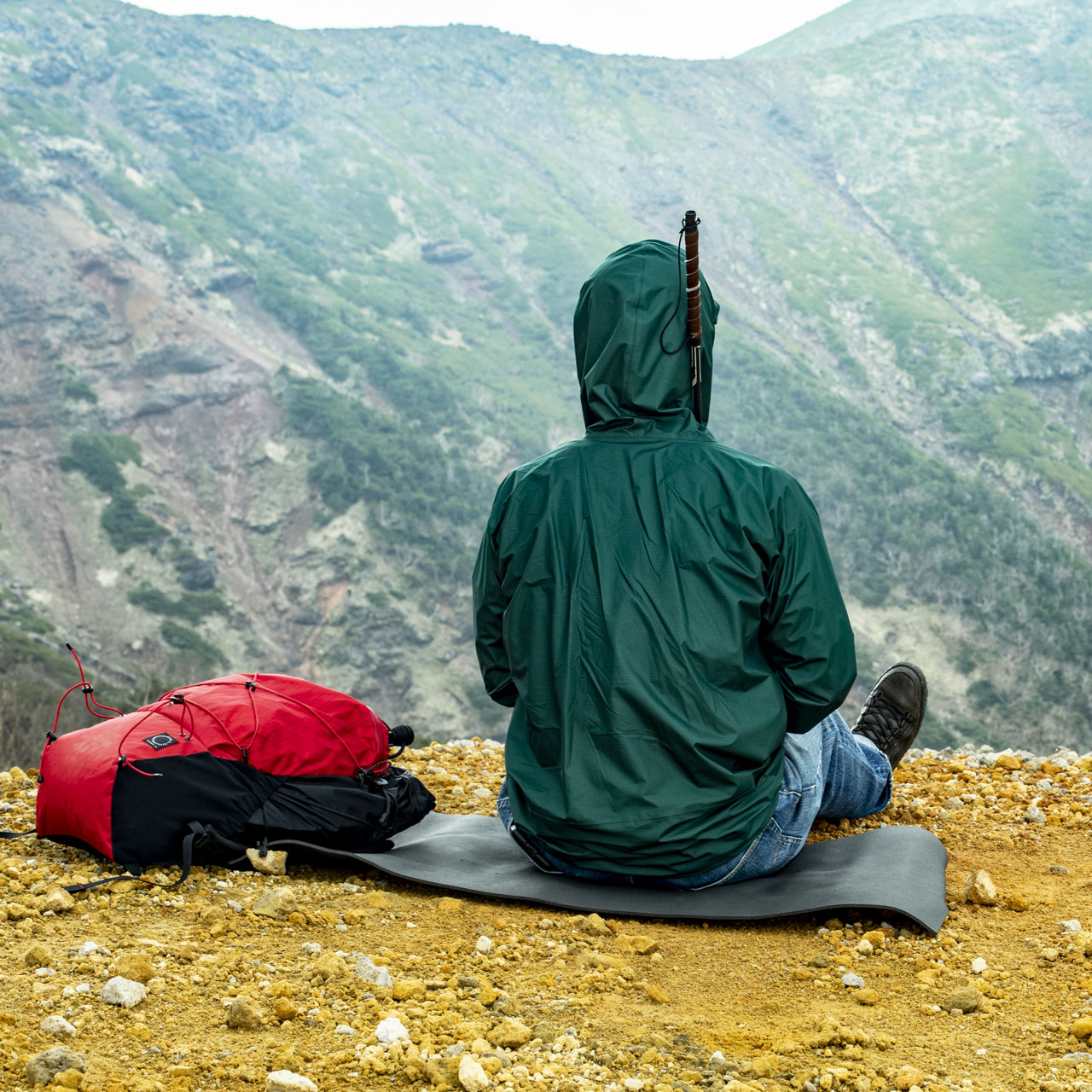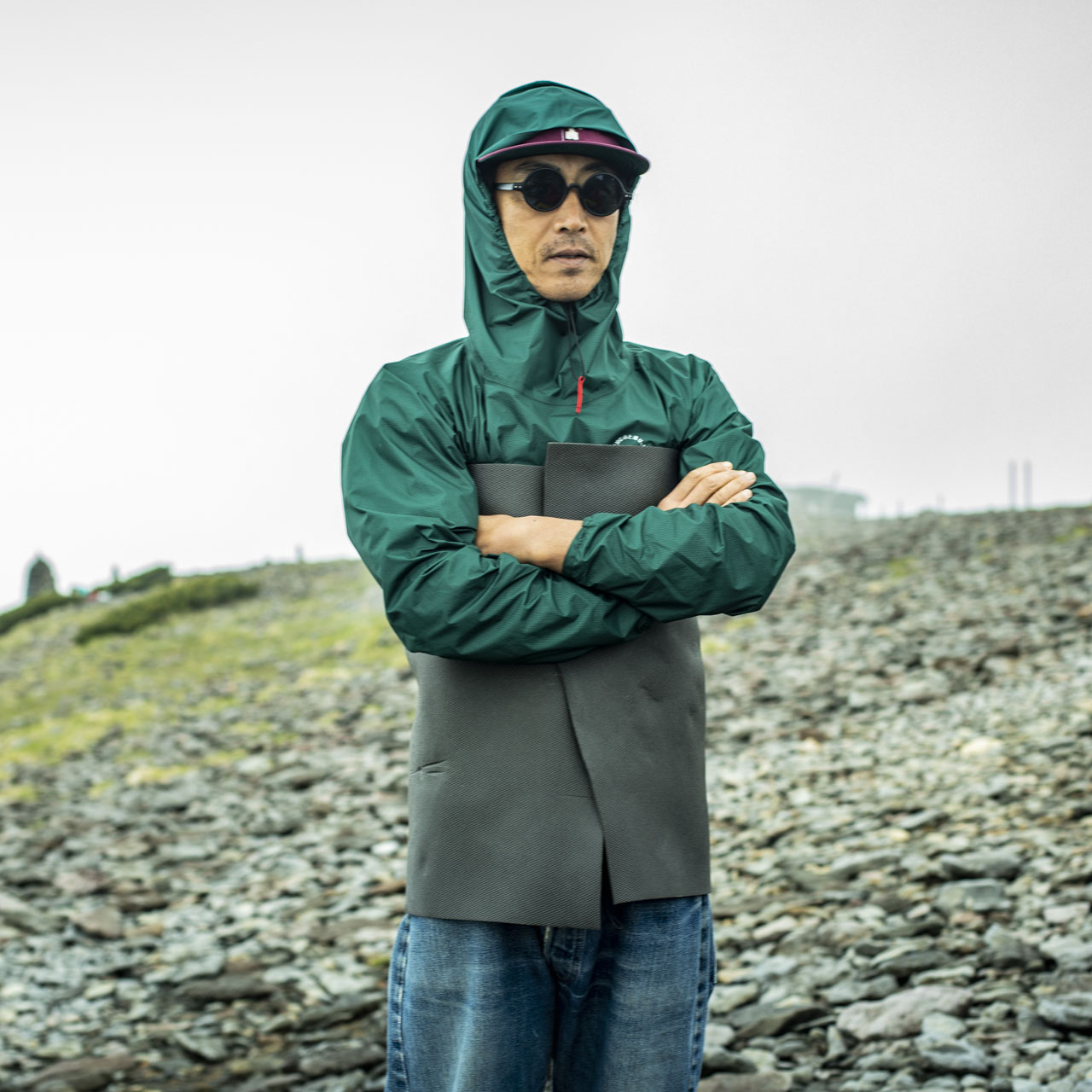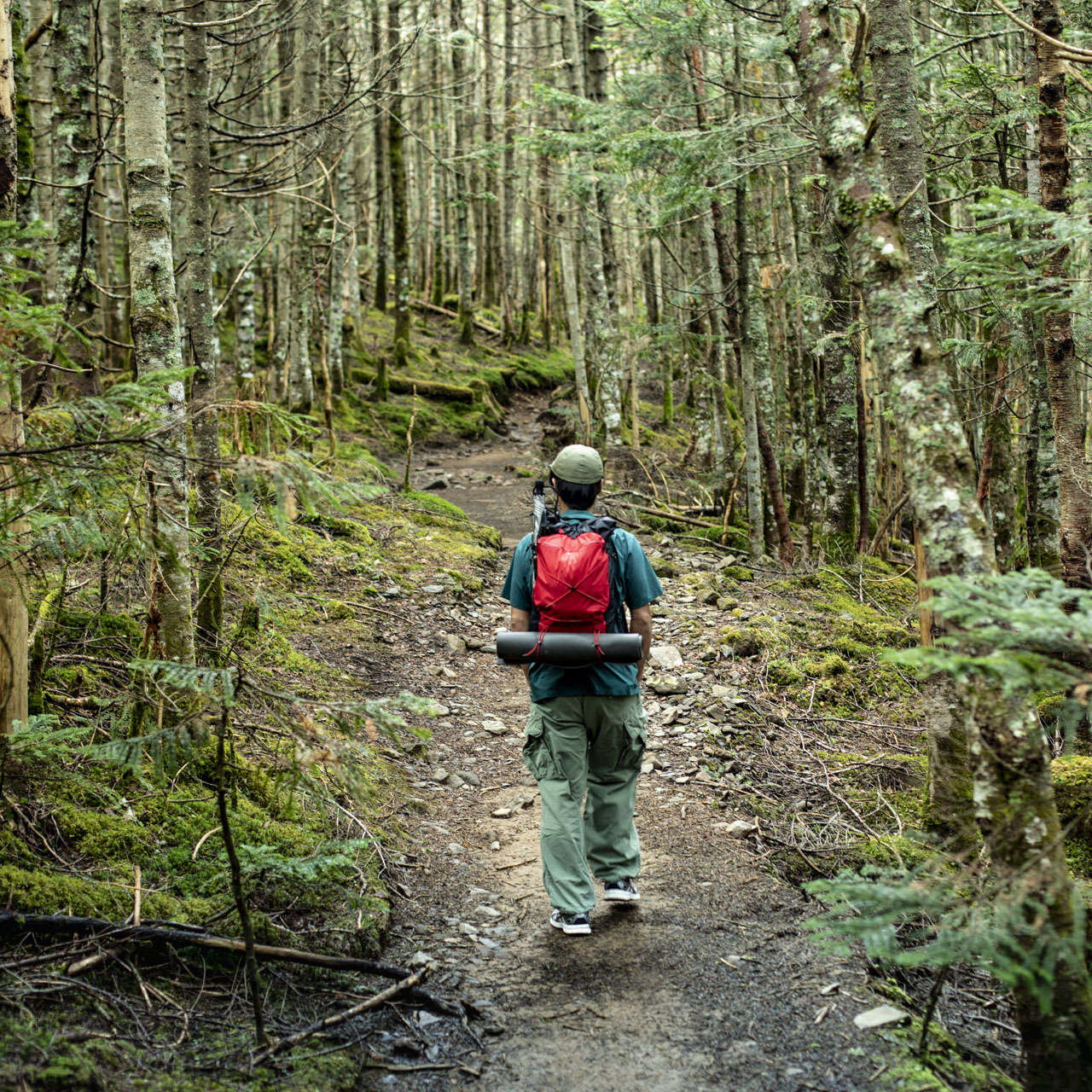 Minimalist Pad (5mm)
A minimalist sleeping pad
This ultra-lightweight 5mm thick sleeping pad is made from XLPE foam, a highly insulating material, and features a grain-like finish. This pad is ideal for minimalists looking to maximize the effect of their sleeping pad while keeping weight and bulk to a minimum.
– Probably the world's lightest sleeping pad (5mm thick, half-length)
– Textured on both sides
– Made of XLPE foam with high insulation properties
– Nonabsorbent material to keep water out
– Made without chemical foaming agents to reduce pollution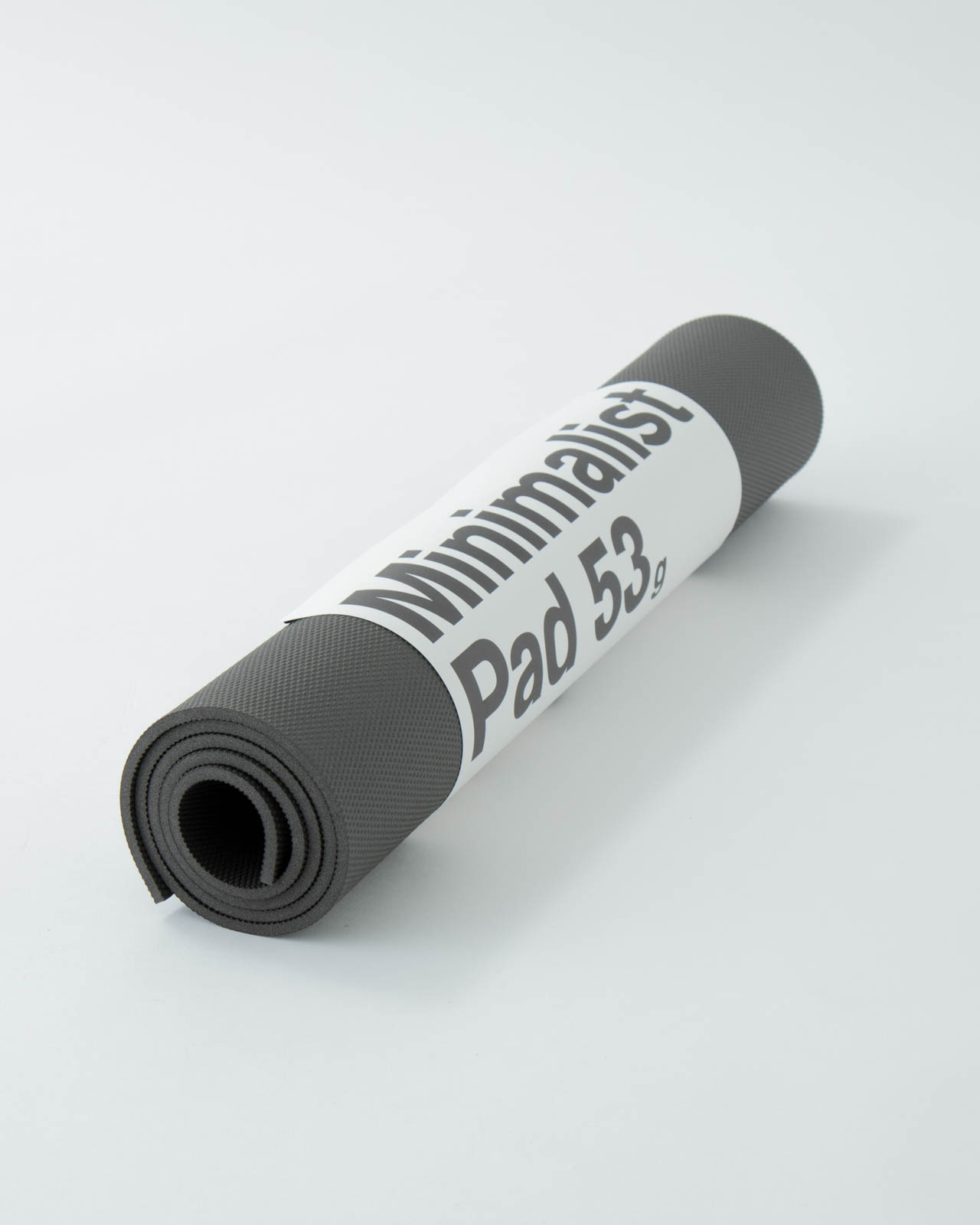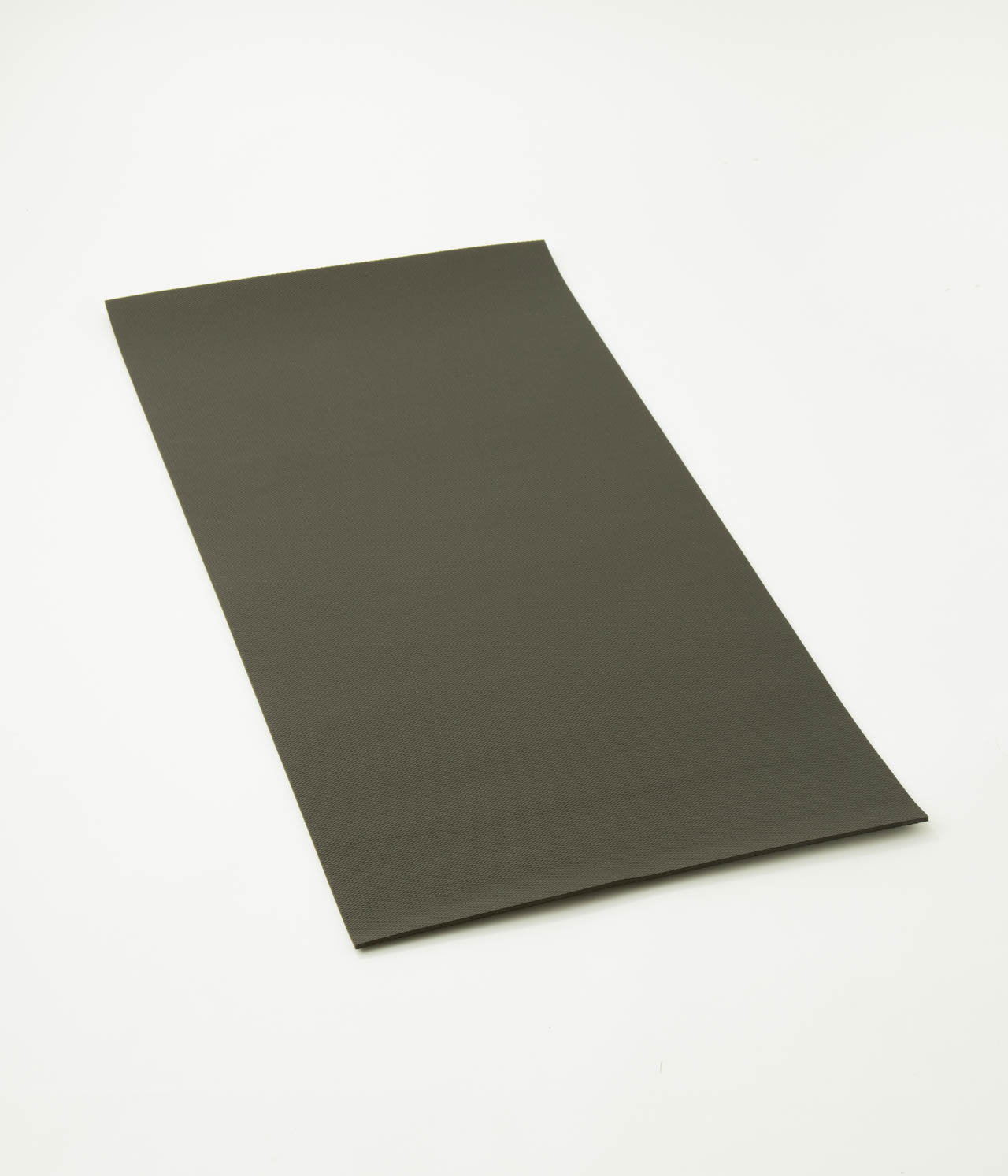 Specs
Material:
XLPE Foam
Weight:
53g / 1.86oz
Size:
100cm x 50cm x 5mm
Akira Natsume, Yamatomichi Founder
The development of the Minimalist Pad can be traced back to Takuya Kitano of Sky High Mountain Works, a bustling outdoor shop in Ashiyagawa in Hyogo Prefecture, who asked for a more compact sleeping pad that he could use for fastpacking.
After we received this request from Takuya, a hardcore mountain runner, we sent him several prototypes until he was happy with the Minimalist Pad, so we think it's best that he explains what he thinks of the pad.
Impressions from Takuya Kitano of Sky High Mountain Works, co-developer of the Minimalist Pad
My favorite style of mountaineering at the moment is fastpacking, which combines trail running and trekking, with a focus on speed and distance that's quite different from regular hiking. When you're fastpacking, if you need to sleep you stop running and hiking and recover for a little from the fatigue.
Unlike with normal hiking, when you're trail running or fastpacking you're heading out into the mountains with the intention of running, so your camping gear needs to be super lightweight. The more I run, the more I start competing against myself, which means I end up reducing the amount I sleep until it's little more than occasional naps. Since a sleeping pad spends so much time in my bag, not in use, every gram counts.
When it does come to camping you might think that you have to find a balance between comfort and weight, but when you're fastpacking you really have to focus on making all the gear as light as possible. The three most important points when considering a sleeping pad for fastpacking are "compactness," "lightweight," and "comfortable enough (which obviously differs depending on the person)."
Air mats and inflatable mats might be more compact, but I'd be scared to set up one of those in an area with loose stones for fear of getting a puncture. Then there are closed-cell mats, which are very lightweight and have no risk of punctures, but they're not as compact as I would like.
When Yamatomichi released their UL Pad, I was blown away by how lightweight it was. However, even after cutting out everything unnecessary I found that it was still too big, far from the compact ideal for fastpacking, and I think it was too focused on comfort. That's when I had a eureka moment. I realized, "this Yamatomichi mat would probably be comfortable enough even if it was half the thickness."
They were kind enough to send me a sample, and though obviously, your personal preference may vary, I found it comfortable enough, even though I tend to get cold easily. What's more, with the new thinner design not only would it be rollable, but with some scoring you could even fold it up into four and fit it inside your bag! Until now mats have to be attached on the outside of the pack, which can be annoying when running trails that require more technical skills, but now it's no problem at all.
 
The first mat they sent me was a normal sleeping pad, so I naturally had no problem with its thermal insulation, but the mat surface seemed to get damaged easily, which worried me. Yamatomichi applied their technical wizardry and pressed the surface of the mat to make it more durable and less susceptible to scratches, and they even managed to increase its insulating properties.
We didn't settle on the size of the final product until the very final moment. With a focus on reducing the weight and keeping it compact, I thought a size of 80×45 cm with a weight of 44 g would be ideal, but when I started thinking about how other people might want to use it I realized that my ideal might be a bit too small, and so decided on 100×50 cm, which is big enough to cut down to any size you need.
If you're the type who wants a lightweight and compact pad then you have to work out for yourself what temperature will be comfortable and what kind of clothing you'll need for when you sleep when using the Minimalist Pad. You need to know what you want out of it, and if necessary use it in conjunction with an air mattress, or use an air mattress as your main mat and use the Minimalist Pad as a booster if you really can't stand the cold.
This mat was designed for fastpackers and trail runners, but it's also useful for regular and UL hikers who need a booster to top up their usual sleeping pads, or who want a luxury seating pad for when they take a break.
The UL Pad 15 is made of highly insulating XLPE foam, which is also often used as a thermal insulator.
XLPE foam is a non-absorbent closed-cell foam that does not let water penetrate when placed on snow or wet ground (water can however seep onto the surface of the material). It is also an environmentally friendly material because it does not contain chemical foaming agents.
The Minimalist Pad starts out as a 7mm thick XLPE foam, but the texturing process (hot pressing) shaves off 1mm from either side, reducing it to just 5mm thickness.
We couldn't decide on the size until the very last minute, and in the end, we settled on a slightly larger size (100×50 cm) so that the customer can cut it to whatever size they want. It can be cut to size with just a pair of scissors or a cutter, so feel free to cut it however you need to.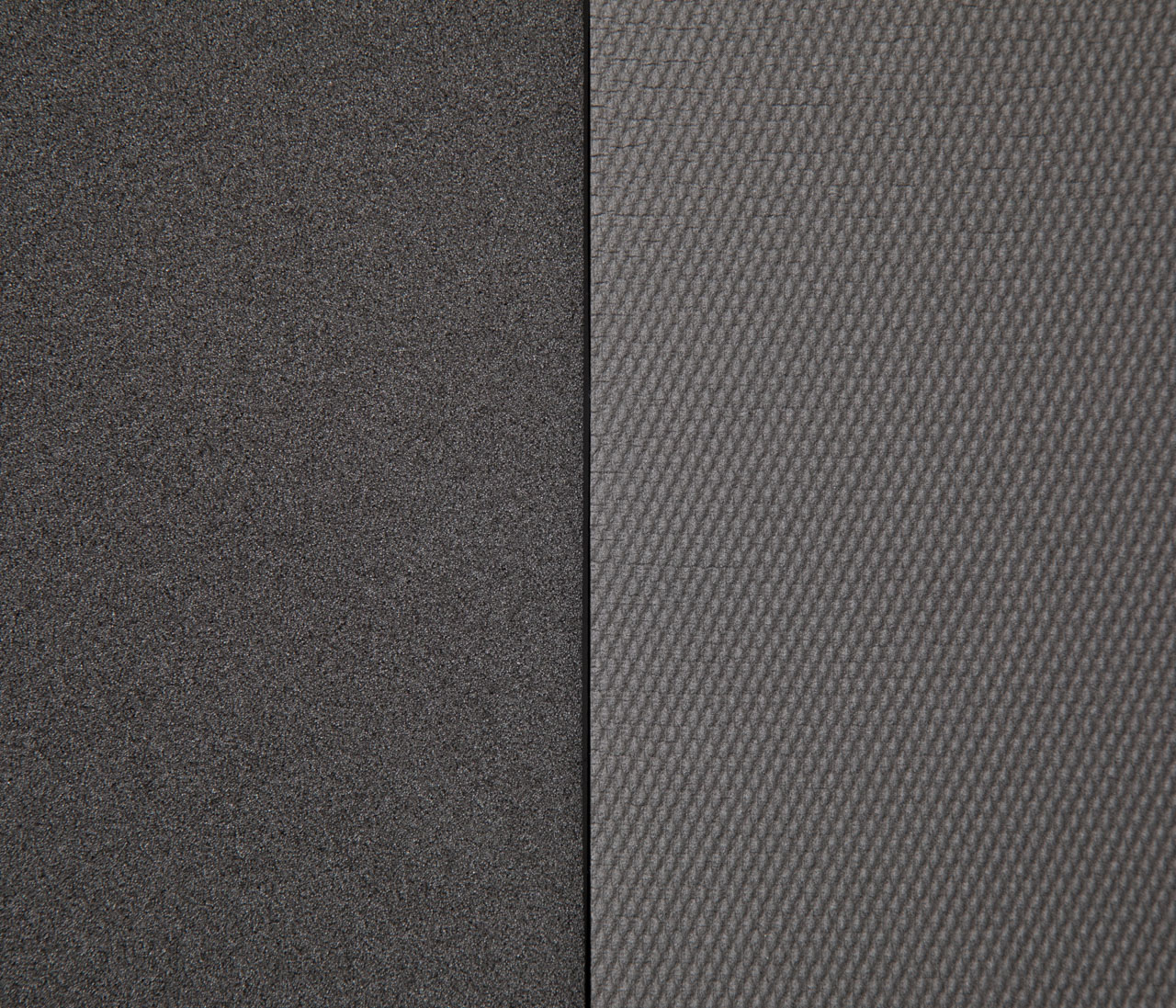 The picture on the left shows the surface of the UL Pad15 and on the right the surface of the UL Pad15+. The material is the same, but the texture is different due to the surface finish.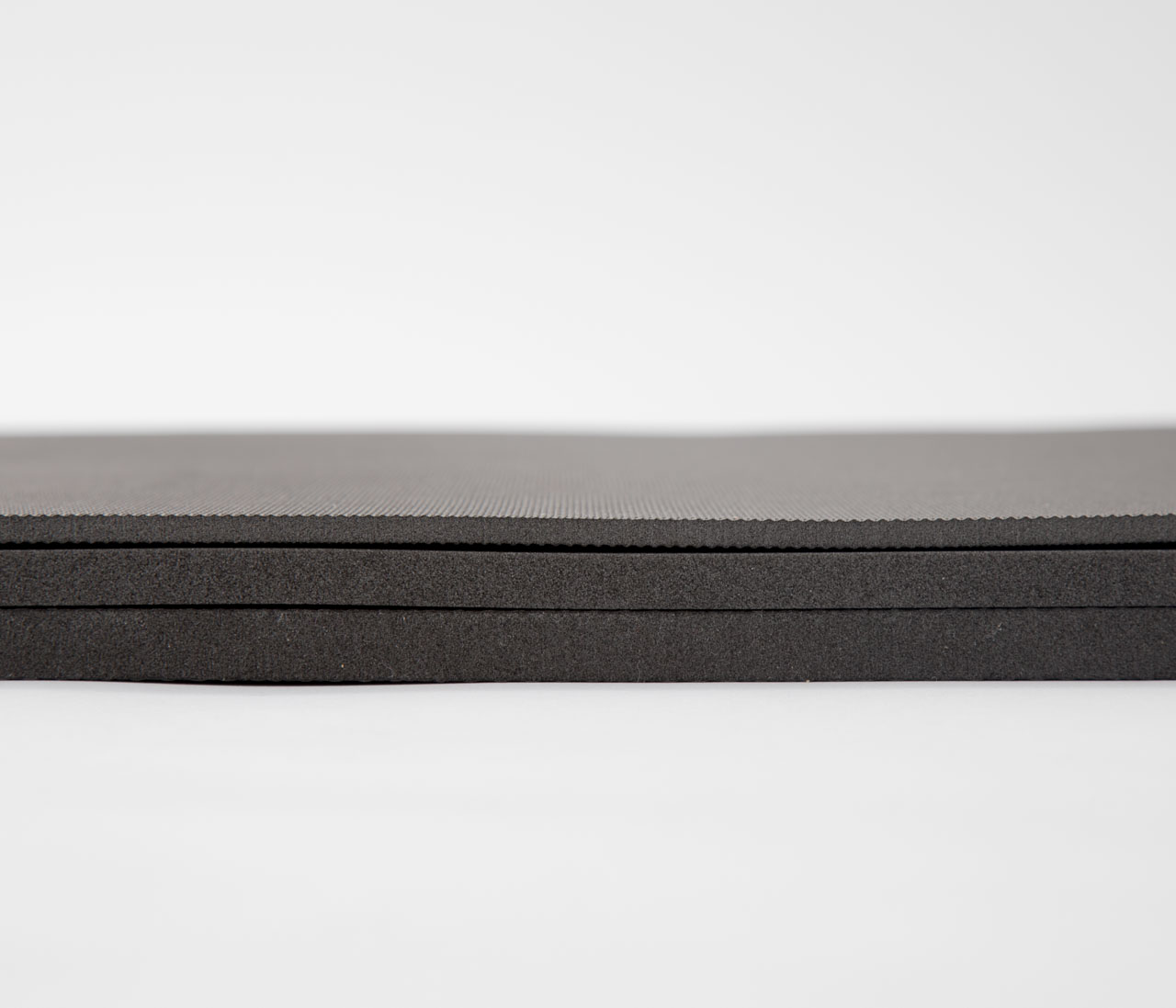 Comparison of the thickness of the UL Pad series. From the top, Minimalist Pad (5mm), UL Pad 15 (10mm) and UL Pad 15+ (13mm).


The Minimalist Pad was initially designed for minimalist fastpackers, but during testing, we realized that it's just as useful for a number of other applications.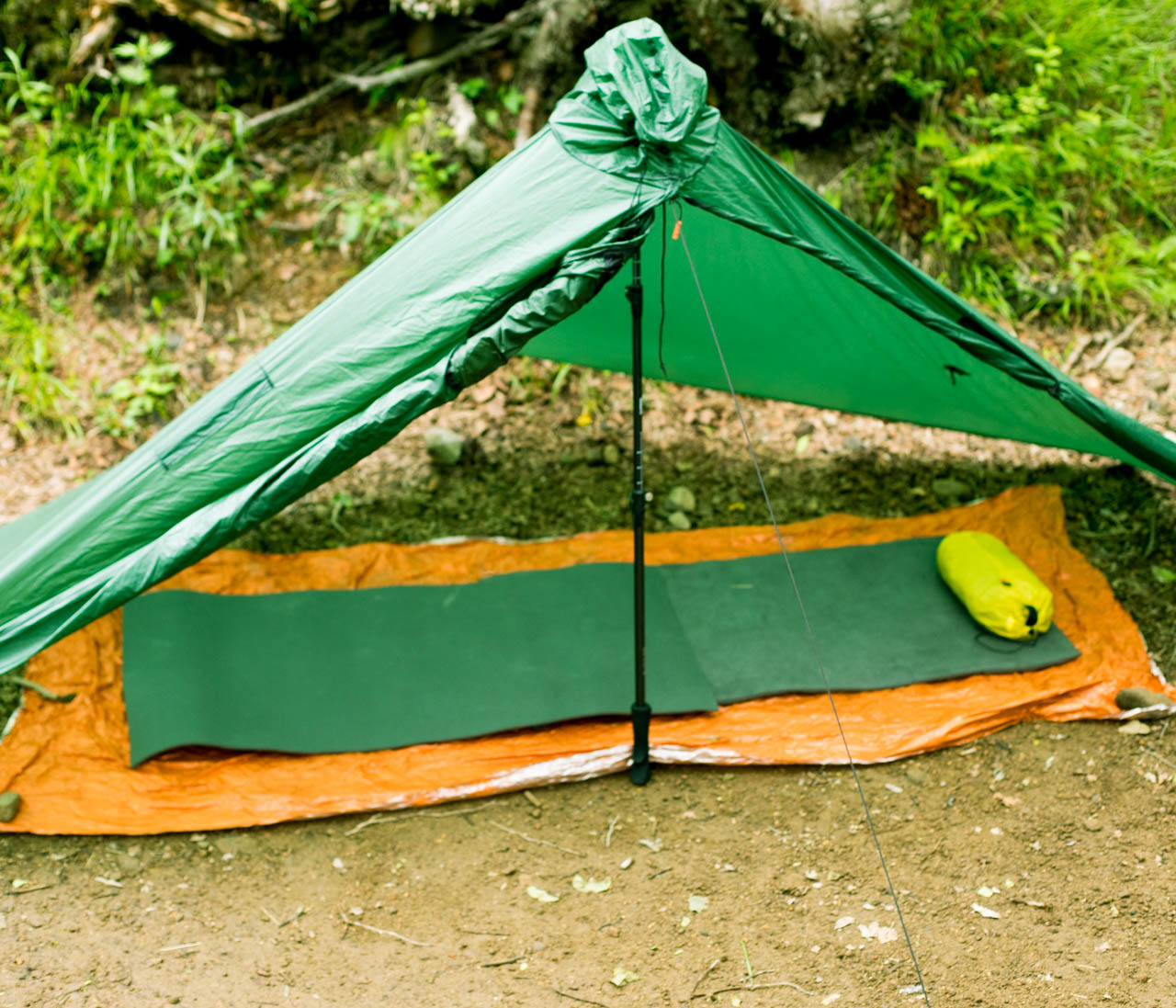 1. Use it in conjunction with your favourite sleeping pad
You can use it in conjunction with your regular sleeping pad to provide better support in the lumbar area, which needs the most support. You can stack two Minimalist Pads to make a sleeping pad 1 cm thick or stack them only in areas where you feel the coldest to make an ultra-lightweight (106 g) full-body pad.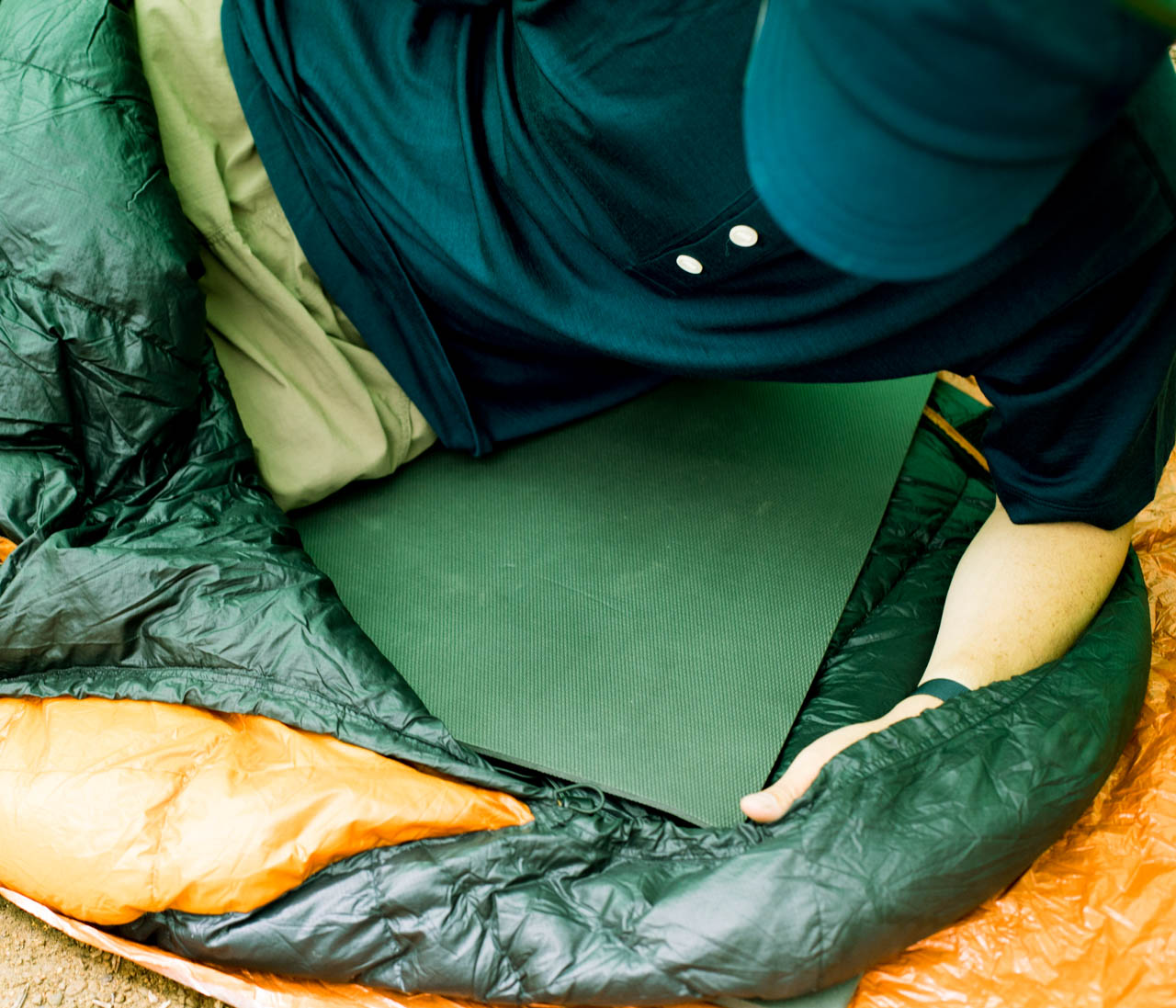 2. Place it in your sleeping bag
We recommend using the Minimalist Pad within your sleeping bag, for example by using it as a booster to support a full-body mat during the winter months. Folding the pad in half length-ways gives you a narrow 100 cm × 25 cm ×1cm pad, which is large enough to protect the most sensitive parts from the spine to the hips.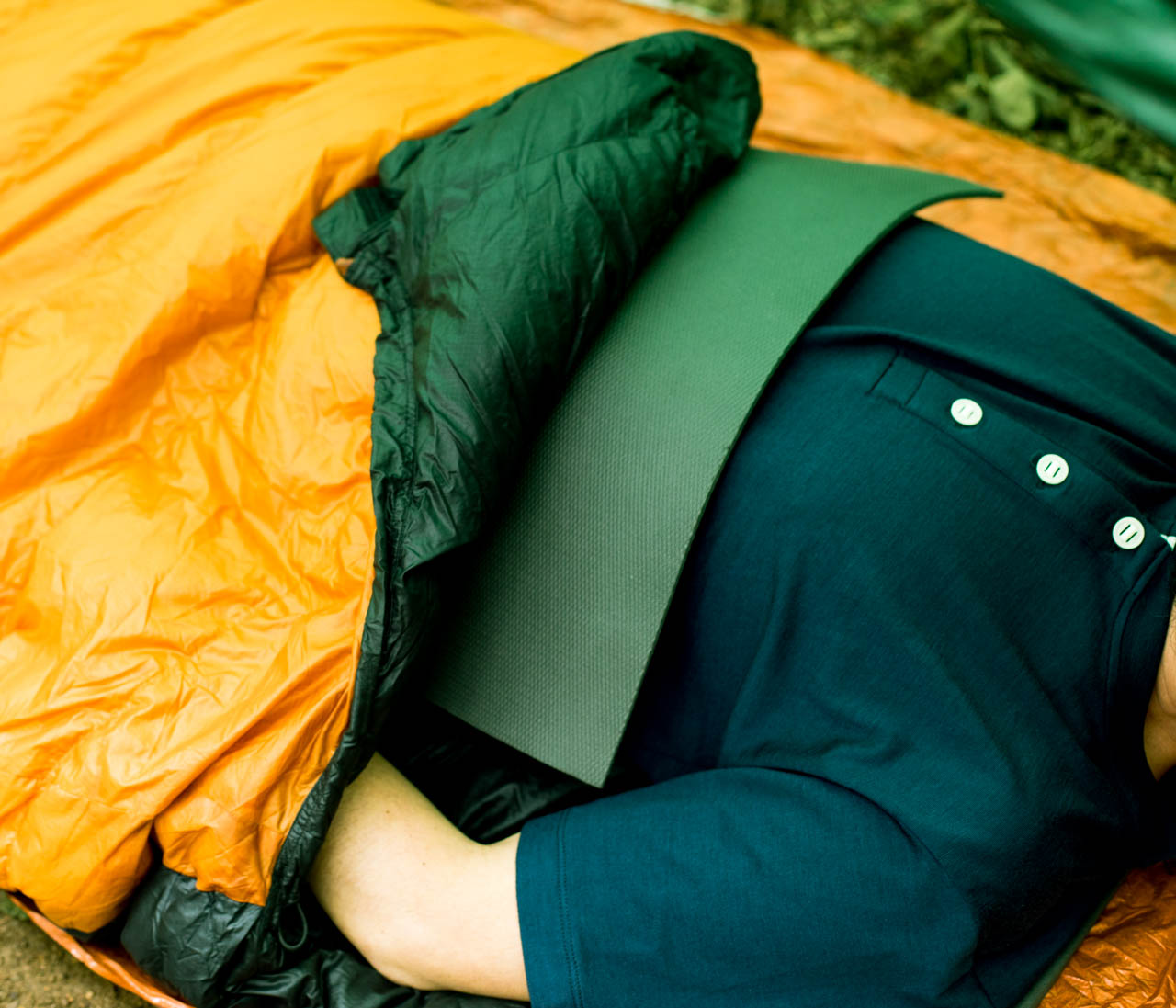 3. Use it to cover your body
The XLPE foam material that the Minimalist Pad is made from is so thermally insulating that it can be used to drape over yourself within a sleeping bag in conjunction with another sleeping pad. This is a great technique for when just a sleeping bag or bivy sack isn't enough to keep you warm.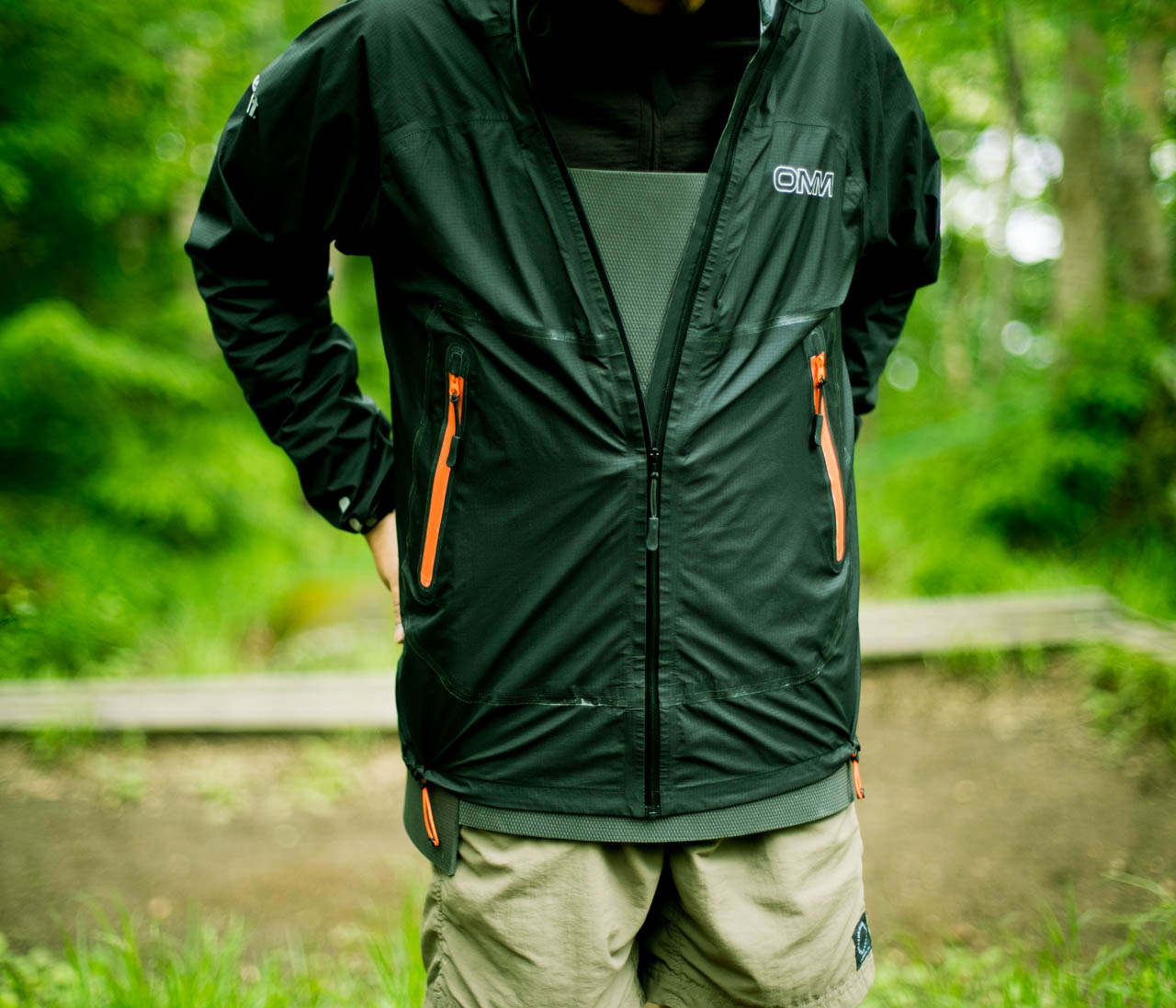 4. Wrap it around yourself
This is an emergency use of the Minimalist Pad that hopefully none of the owners of the pad will have to use, but the pad can also be used in an emergency to keep you warm.


Due to its ultra-light weight, please be careful that the pad is not blown away.
– Though the Minimalist Pad is textured for enhanced durability, excessive force will cause damage.
– Imprints left by cords etc. will disappear over time.
– Please understand that frequency of use and pressure applied over a long time will cause unavoidable wear-and-tear.
Payment
We only accept payment by credit card. We currently do not accept payment via bank transfer from overseas accounts.
We accept the following Credit Cards: Visa, Master, American Express, and JCB.
To download your receipt, please click the link included in the Dispatch Notice, which we will send by email as soon as the items are dispatched.
Delivery
We will ship by DHL for overseas customers (excluding China, Hong Kong, Taiwan, Korea and Russia). For customers in China, Hong Kong, Taiwan, Korea and Russia, we will ship by EMS only. Shipping costs vary depending on your country and region.
BUY